A science teacher at an all-girls Orthodox Jewish school in Baltimore was arrested last week on rape and child pornography charges. William Zev Steen taught high school students at Bnos Yisroel and also ran TAG Baltimore, a company that provides internet filtering services for Orthodox Jews.
Steen was arrested on Nov. 5 on 15 counts related to the possession and distribution of child pornography, according to court documents. He was released on bond on Nov. 8, and rearrested the following day on 10 new charges related to child sexual abuse, including rape, for an incident that allegedly took place in 2005.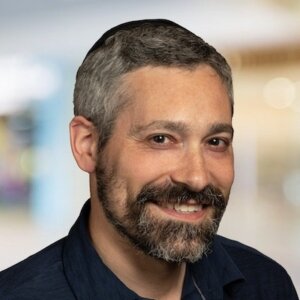 William Zev Steen Photo by LinkedIn
Steen, 44, has not been released from jail and could not be reached for comment. Trial dates for both sets of charges are in early December.
After Steen was arrested last week, Bnos Yisroel told parents that it had terminated Steen and communicated the news to older students at the school.
"We are horrified and saddened," the school said. Bnos Yisroel has around 500 students ranging from preschool to 12th grade, according to public records.
TAG Baltimore released a brief statement saying that Steen was "no longer associated" with the organization and that it would "continue with its normal schedule and services."
ZA'AKAH, an organization focused on preventing child sexual abuse in the Orthodox Jewish community, has drawn attention to the case on social media.
Police said that they identified Steen as a suspect after connecting his internet address to websites sharing child pornography. After searching his house in Baltimore, police seized Steen's laptop and an external drive that was in his backpack with his work identification.
A forensic examination determined that the drive contained "numerous child pornography files" that Steen had unsuccessfully attempted to delete.
Baltimore Police did not immediately respond to a request for details of the charges filed after Steen's initial arrest, including the child rape allegations.
Steen had taught at Bnos Yisroel of Baltimore since 2017, according to his LinkedIn. In addition to serving as director of TAG Baltimore, he ran another cybersecurity company called MirageID.
"Understanding the role of technology in our lives, how to use it as a tool and protect ourselves from misusing it is the challenge we have in our generation," Steen told Baltimore Jewish Home magazine earlier this year.
The post Teacher at Baltimore Jewish school arrested for rape, child pornography appeared first on The Forward.