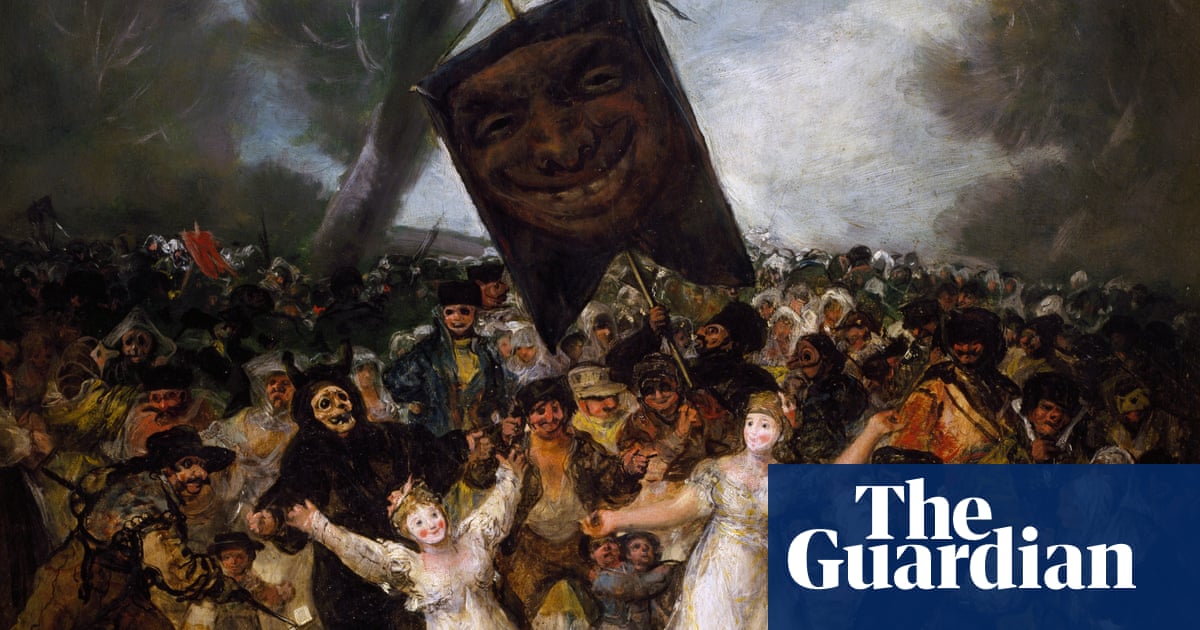 The horrific visions of the Spanish painter are about to go on display at New York's Met. Americans should flock to this timely show – because no artist better captured collective delusion and mass fanaticism
The macabre art of Francisco Goya, the first truly modern artist, is due to be exhibited at the Metropolitan Museum in New York next month and there could hardly be a more urgent moment for Americans to look at his images. For, over 200 years ago, this Spanish artist perfectly captured the kind of collective delusion and mass fanaticism that swarmed the US Capitol last week. The mob of Trump supporters who assaulted the home of American democracy were as inflamed as the crowd who march with crazed eyes behind a manic musician in The Pilgrimage to San Isidoro, as dangerous as the hate-drunk crowd in The Second of May 1808, spellbound by their goat-headed charismatic idol.
And then there's The Burial of the Sardine, in which a delirious crowd cavort around a huge banner of a madly grinning face. At first glance, it seems to be a joyous carnival scene, but look closer and the intensity of their rite becomes unsettling as you notice that face on the banner, their vacant lord of the dance. It has a definitive Trumpian air.
Michael Novakhov's favorite articles on Inoreader