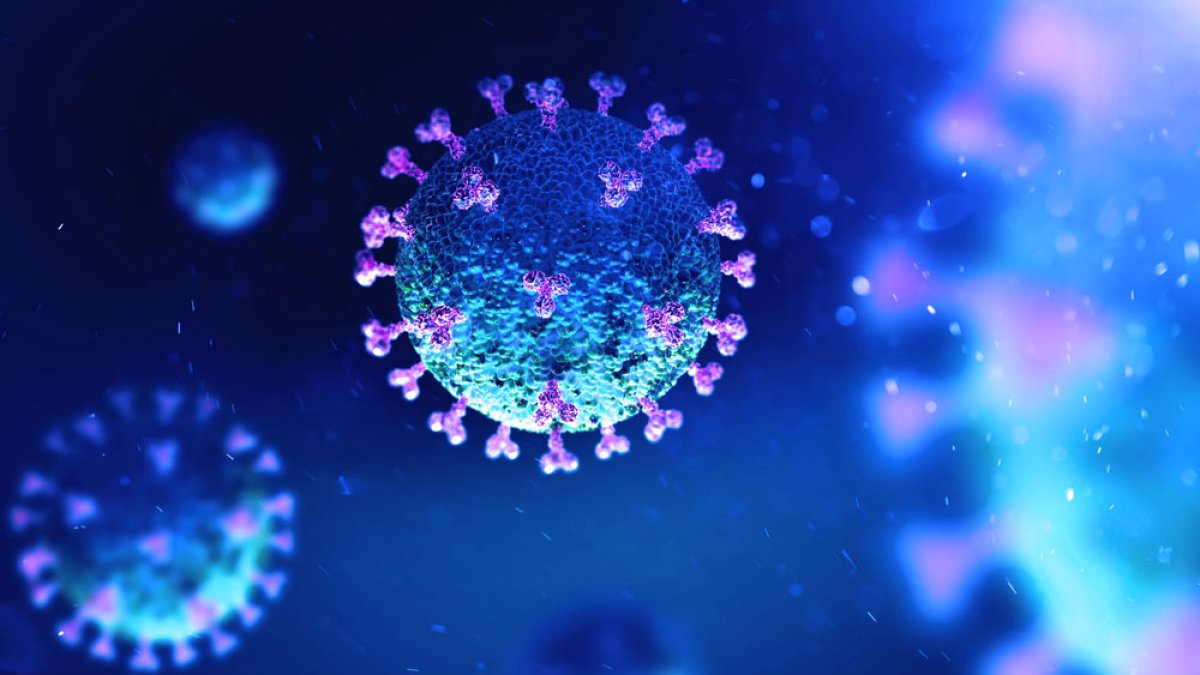 A new COVID variant, marking a fusion between two recent strains that is even more contagious than its predecessors, is beginning to take hold in the U.S., but what exactly is it, how serious is it and what are the symptoms?
Here's a look at what we know so far and what experts are saying:
The variant is XBB.1.5, a highly contagious "recombinant" variant that spawned from two different BA.2 variants. It is related to the XBB variant, which was previously behind a COVID surge in Singapore.
"It's basically just a combination of two of the earlier subtypes, two variants," said Chicago Department of Public Health Commissioner Dr. Allison Arwady Tuesday.
Within the last two months, tracking numbers from the Centers for Disease Control and Prevention showed the XBB.1.5 variant has climbed to now make up more than 40% of cases in the U.S. In the Midwest, however, the numbers are much lower, with XBB.1.5 making up just 6% of cases.
Currently, the new variant is surging largely in the Northeast, where it makes up more than 75% of cases.
The COVID omicron XBB.1.5 variant is rapidly becoming dominant in the U.S. because it is highly immune evasive and appears more effective at binding to cells than related subvariants, scientists say.
The rapid rise in dominance has led some experts to question whether or not the variant will lead to added concerns in the weeks following holiday gatherings, with COVID hospitalizations already rising in the U.S.
Arwady said the variant is "clearly more infectious" than other variants, "meaning it's spreading more easily" and "outcompeting the other variants."
Andrew Pekosz, a virologist at Johns Hopkins University, told CNBC the XBB.1.5 has an additional mutation that makes it bind better to cells.
"The virus needs to bind tightly to cells to be more efficient at getting in and that could help the virus be a little bit more efficient at infecting people," Pekosz said.
While it's not clear where the variant originated exactly, Arwady said it has so far not shown signs of leading to more severe infections.
"They are seeing some increase in hospitalizations in older folks in the Northeast, but that seems to be at least based on what you know, I'm reading and hearing from folks, that seems to be based as much on the fact that they're seeing just a surge overall… and so with that increase, it seems like we're just seeing more older people get infected and if they're not up to date, especially with their vaccines, they are somewhat more likely to be hospitalized," she said during a Facebook Live Tuesday. "But no, I haven't seen anything suggesting that this new sub variant is clearly making people sicker. I think we'll learn more as we follow it."
COVID-19 hospitalizations are rising in the United States, even as hospitalizations for respiratory syncytial virus and the flu continue to fall.
One concern is that recent strains of COVID have left some treatment options ineffective.
XBB.1.5 is highly immune evasive and appears to bind better to cells than other members of the XBB omicron subvariant family.
"As this virus continues to mutate, what we have seen is that all of what are called our monoclonal antibodies, our clinical monoclonal antibodies are inactive against these most recent subvariants," Arwady said. "And the monoclonal antibodies are these IV infusions that people with really severe immunocompromised will often take people who have a organ transplant, for example, and the vaccine doesn't work very well because their whole immune system has been tamped down and even though they take the vaccine, it's safe, they don't mount enough of an immune response, and so we've historically used what's called a monoclonal antibody, which helps give them passive protection, but the problem is that as these new subvariants have gotten further and further from the original…the virus has figured out how to mutate around them. So we have lost most of that monoclonal antibody treatment."
Arwady noted that while there are significant concerns surrounding the new strain, it remains an omicron subvariant, which offers less risk than if the variant were in an entirely different family.
"It's in that variant of interest category. We label it, we monitor it, we give it those those alphabet soup of letters to be able to keep track of it, but the big worry is if we see something emerge and grow to be a new variant of concern, meaning it gets a new letter in the Greek alphabet," Arwady said. "We haven't had one of those in a year. I hope we never have one again."
Experts have said the bivalent COVID booster appears to offer some protection against the newer strains, particularly against severe illness, in large part because they remain under the omicron family.
"It does look like the vaccine, the bivalent booster is providing continued protection against hospitalization with these variants," Pekosz told CNBC. "It really emphasizes the need to get a booster particularly into vulnerable populations to provide continued protection from severe disease with these new variants."
Arwady said COVID symptoms haven't changed with the new variant, though she noted that symptoms similar to the flu are less common, particularly in those who are vaccinated and booster.
"COVID is showing up very much like it already has. I think, if anything, we are seeing it a little bit less likely to have the more severe symptoms," Arwady said. "Definitely people get the severe symptoms still, especially if they're not up-to-date with their vaccines. But more often now we are seeing people – especially if they're fully up-to-date, maybe it's their second time getting COVID, whatever it might be – we're seeing more people actually just have cold-like symptoms, less likely to have those flu-like, really feeling very sick, the high fevers."