M.N.: The "Skripal story", retold nicely in this review by "Sandeep Dikshit", offers more puzzling questions than the reliable answers or even assumptions or conjectures. 
I feel more and more convinced that Skripal is one of the important "nerve centers" of the current conspiracy against the US and the "West", as I shared these thoughts earlier. It looks like he was able to establish the very close, controlling ties with Russian and consequently, the global organised crime communities during his , as I suspect, staged imprisonment. This is the historical tradition on the part of the Soviet and the Russian Secret Services of using "the closely related criminal element" for their own historical and political purposes.
Supposedly, this "Operation Skripal", the goal of which apparently, was the deep penetration and control of the Western power structures and Intelligence Services,  might have been a part of the possible larger "left-wing, pro-communist plot" to restore the Soviet power and the Soviet Union. (See also Colonel Kvachkov.) 
The recent waves of the "Performance Crimes", including the yesterday, 10.27.18 events, bear the strong marks of the association with the Organised Crime, with the specific (stylistic) twist of the professional coordination by the experienced military intelligence officer. 
I think humbly, my dear friends, as I mentioned earlier, that the very careful and in-depth investigation of Skripal and all his connections might hold the keys to the understanding the underlying forces behind the recent events. 
Michael Novakhov
3:14 AM 10/28/2018
3:17 AM 10/28/2018 – The very careful and in-depth investigation of Skripal and all his connections might hold the keys to the understanding the underlying forces behind the recent events. – Michael Novakhov
___________________________________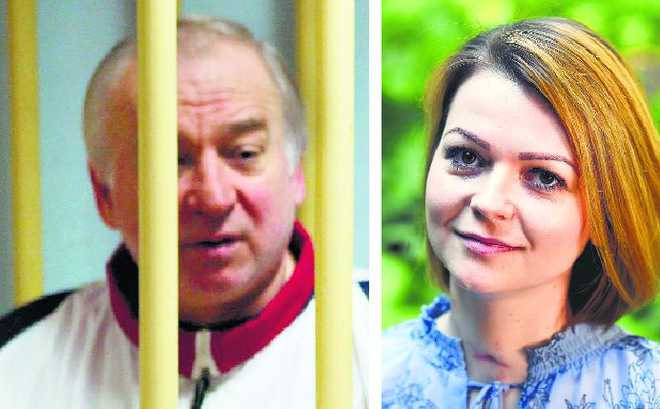 Mike Nova's Shared NewsLinks
Spy who brought UK-Russia ties down – Google Search
---
Spy who brought UK-Russia ties down
---
Sandeep Dikshit
THE title itself should make the book fly off the bookshelves at airports and malls where attention spans are lower. Its author Mark Urban is a serial author with a nose for the topics that will sell like hot cakes at precisely such places. Hitting the stands within six months of poisoning, one might wonder at the quality between the covers. But in keeping with his honesty of acknowledgement, which runs through the book, Urban discloses that he had met Sergei Skripal a few times as a subject matter for a book on East-West espionage after the Cold War. His poisoning converted that raw material and a bit more into a book.
Sergei Skripal's name never rang a bell during the eight years he lived in London, unlike, say, Oleg Kalugin (still living) or Alexander Litvinenko (assassinated), who were deemed important enough to have been tried in absentia in Moscow. Despite his two foreign postings, Skripal was nowhere in hierarchy and access, as compared to fellow defectors Oleg Gordievsky (KGB chief in London) and Vasili Mitrokhin, the librarian of KGB's foreign intelligence service.
Yet, Skripal's case has created waves than the cumulative murmurings after the poisoning of Litvinenko and Gordievsky. It is this knot that Urban tries to explore and unravel. An understandable suspicion about books of this nature and originating from London is that these could be inspired by operatives of Vauxhall Cross, the gleaming MI-6 headquarters. It is not unknown.But the rendering here is open ended. There are no conclusions in the book that intelligence agencies so covet. For, the Skripal case is far from over: a secret report lies unopened in the Geneva vaults of the Organisation for Prevention of Chemical Weapons; a subsequent death of two vagabonds has opened a new line of inquiry; and, there could be more revelations, if and when Skripal or his daughter can recall the turn of events on that day.
By mid-1970s, Skripal was an operative of the Soviet Special Forces. The story jumps from his uneventful years in the Soviet Union to the first overseas posting in Malta (1984-89) where both, his boss Burlatov and he were on sale. On his second posting to Madrid (1993-96), MI6 enrolled him after he rolled out the Russian military intelligence's (GRU) organisational chart.Back in Moscow, he made two deliveries of books containing notes in secret ink till he was passed over for promotion to Major-General and retired at 48 in 1999. This was a time for troubles in Russia when corporate, personal and espionage interests blended and Skripal, by his admission, began freelancing with his former contacts.
His luck ran out when his former Malta boss Burlatov was arrested and then murdered in prison. In 2004, Skripal was next, transferred to Lefortovo prison with its quaint rules and after conviction, sent to the harsher Potma prison where temperatures sank to -30º.
So, who outed Skripal and Burlatov? Skripal believes it was a Spanish double agent who Madrid exposed. But others say Russians knew at the time when as a pensioner he would ask leading questions from his serving colleagues.
Then Ghost Stories happened. The US uncovered a network of deep penetration Russian agents, including the glamorous Anna Chapman, and prompt Moscow ownership of their operations set the stage for a swap of spies. Skripal was freed in 2010 and opted to stay in London where the MI6 made him comfortable.
After eight uneventful years, he and his daughter began frothing from the mouth while sitting on a bench in a park in Salisbury. Details unravelled in a slow pirouette and when it was established that a deadly chemical had been used, 150 Russian diplomats were expelled. Significantly, the enthusiasm to expel was confined to the US, the UK and Ukraine — three countries with an existentialist angst against Russia — which accounted for two-thirds of the expulsions.
This has triggered a minority view that the poisoning was a false flag operation — an operation where the home side creates an incident to implicate the opposing side. Why would Putin risk western outrage barely weeks before he was to be re-elected as President? Then there is evidence of how the rabidly anti-Russia Boris Johnson shaped the narrative with outlandish claims.
Urban, however, dismisses these conjectures as part of a Russian tactic of releasing counter theories. His counter is that Putin wanted a 70/70 result — get 70 per cent of the vote from a 70 per cent overall voter turnout. Russophobia was guaranteed to get the voter out. There is also Putin's alleged fetish for assassinations, such as the murder of a retired general fiercely critical of Yeltsin in 1999 that Skripal believes helped him become Prime Minister after a couple of months.
There is also the suggestion that Skripal was living up to the maxim that that intelligence officers never retire and he seemed to be playing the field again, thus making him a target. Putin may also have ordered the hit to deter anyone from spying for Britain again.
While the media speculated, British investigations identified the chemical as Novichok A. But that claim got muddied after the Russian foreign minister claimed that it was BZ, manufactured by NATO countries.
There is no unimpeachable argument on either side. But perhaps the endgame to ensure Russia's isolation by exploiting the Skripal affair was achieved. The uproar ensured that Donald Trump couldn't get Russia into G 7 and CAATSA, an anti Russia-Iran-North Korea law, that is also causing India much anguish, had a smooth sailing in the American Congress.
synagogue in the Pittsburgh neighborhood of Squirrel Hill – Google Search
---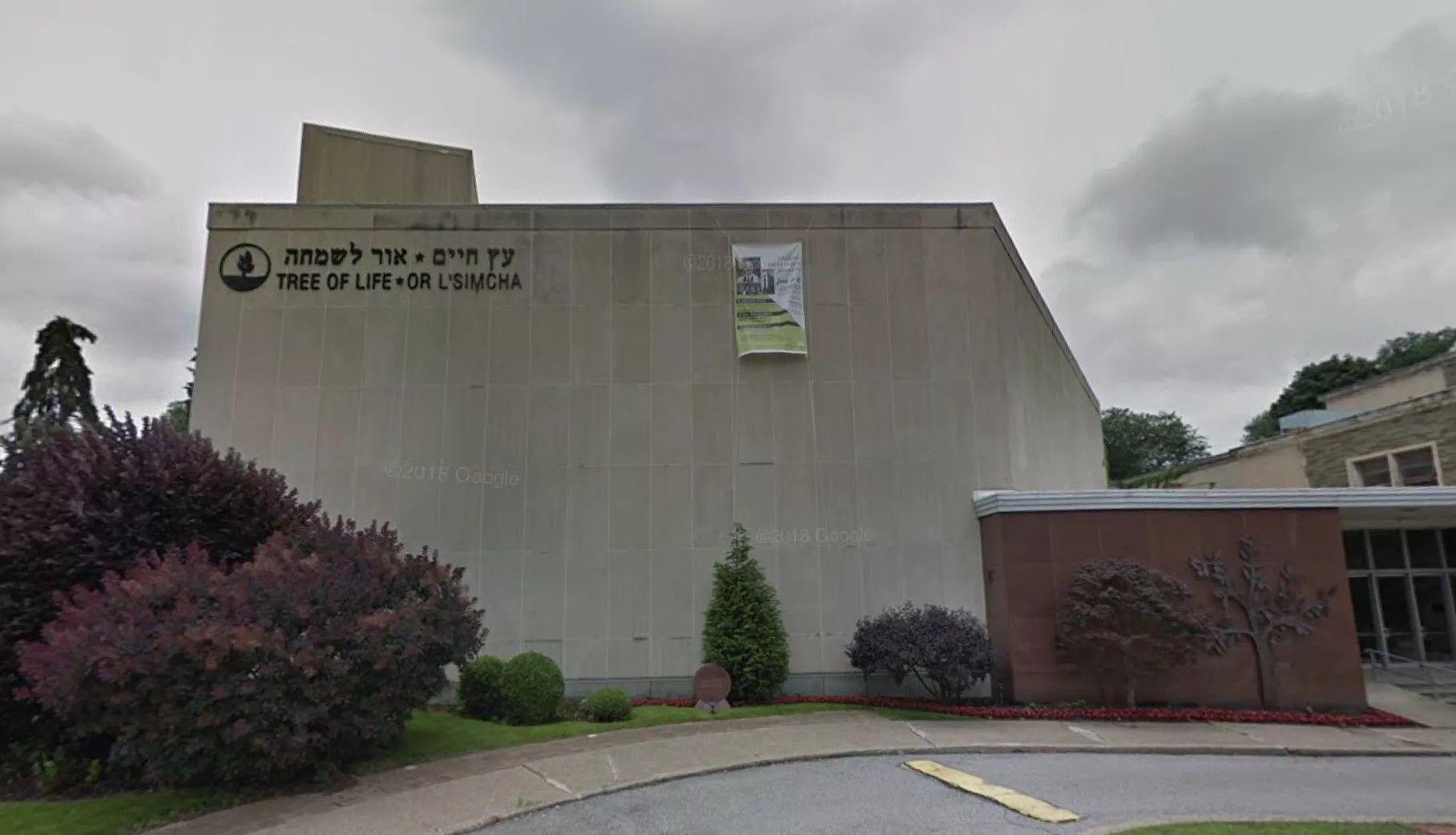 synagogue in the Pittsburgh neighborhood of Squirrel Hill – Google Search
| | |
| --- | --- |
| | mikenova shared this story from synagogue in the Pittsburgh neighborhood of Squirrel Hill – Google News. |
---
The deadly shooting at Tree of Life Synagogue on Saturday placed Pittsburgh's Squirrel Hill neighborhoodon high alert as officials sought to …
Trump speaks in Indianapolis – YouTube
---
Trump speaks in Indianapolis
Trump says synagogue shooting appears to be an 'anti-Semitic crime' – YouTube
---
Trump says synagogue shooting appears to be an 'anti-Semitic crime'
Yelling 'all Jews must die,' gunman kills 8 at Pittsburgh synagogue
---
Eight people have been confirmed dead and at least six were injured in a shooting on Saturday at a synagogue in Pittsburgh, according to CBS Pittsburgh.
The gunman is said to have yelled "All Jews must die" as he entered the Tree of Life Synagogue, a Conservative congregation in the city and began firing during a baby naming ceremony, local media reported. He engaged in a shootout with responding police officers and barricaded himself inside the building before surrendering. He is said to be injured, and reportedly crawled toward police.
KDKA-TV, a local news stations, said its sources identified the suspect as Robert Bowers, a white male in his 40s. A law enforcement official later confirmed the suspect's identity to the Associated Press, but could not elaborate further.
Get The Times of Israel's Daily Edition by email and never miss our top stories Free Sign Up
Bowers is said to have written anti-Semitic and anti-immigrant conspiracies on Gab, an alt-right social network similar to Twitter. His last reported message read: "HIAS likes to bring invaders to kill our people. I can't sit by and watch my people get slaughtered. Screw your optics, I'm going in."
HIAS, formerly Hebrew Immigrant Aid Society, is an American-Jewish nonprofit organization that provides humanitarian aid to refugees and immigrants.
Bowers' Gab bio read: "Jews are the children of Satan." The profile has since been taken down.
A Gab profile photo of Robert Bowers (YouTube)
At least six people were injured in the shooting, among them four police officers, according to authorities.
Wendell Hissrich, the Pittsburgh public safety director, said, "It is a very horrific crime scene. It was one of the worst that I've seen. It is very bad."
The synagogue is located at the corner of Wilkins and Shady Avenues in the Squirrel Hill neighborhood, about 10 minutes from downtown Pittsburgh. The neighborhood is heavily Jewish.
Synagogues hold weekly religious services for congregants and visitors on Saturdays, the Jewish day of the Sabbath. Service was in session at the time of the shooting at the synagogue on Saturday morning at approximately 10:00 am local time. Congregants were hosting a baby naming ceremony at the time, according to reports.
Michael Eisenberg, a former president of the Tree of Life Synagogue, told KDKA that there were approximately 50 people inside the synagogue at the time of the shooting.
"At 9:45 there were three simultaneous congregations' services that were being held," he told the news station. "In the main part of the building, The Tree of Life has a service that has about 40 people in it. Just below that there is a basement area where New Life congregation would have been having their Shabbat service. There would have been 30-40 people. Just adjacent to Tree of Light's service area, a congregation was in the rabbi study room and they would have had approximately 15 people in there."
Police respond to an active shooter situation at the Tree of Life synagogue on Wildins Avenue in the Squirrel Hill neighborhood of Pittsburgh, Pa., on Saturday, October 27, 2018. (Pam Panchak/Pittsburgh Post-Gazette via AP)
CBS Pittsburgh reported that police received several calls from people inside the synagogue as the shooting unfolded.
Police officers, SWAT teams, firefighters, and ambulance services responded to the attack.
"There is an active shooter in the area of Wilkins and Shady. Avoid the area," the Pittsburgh Public Safety Department wrote in a tweet Saturday as the shooting began.
Jeff Finkelstein of the Jewish Federation of Greater Pittsburgh told WPXI that organization's security officer has notified all JCC synagogues and that they are on modified lockdown.
Pennsylvania Gov. Tom Wolf called the shooting an "absolute tragedy."
"We must all pray and hope for no more loss of life," Wolf said. "But we have been saying "this one is too many" for far too long. Dangerous weapons are putting our citizens in harm's way."
Yizhar Hess, the executive director and CEO of the Conservative Movement in Israel, known as Masorti, said in a statement Saturday that "it is hard to imagine the hatred that leads someone to open fire in a synagogue."
Israeli President Reuven Rivlin said in a statement: "Our thoughts and prayers are with those affected by the events in Pittsburgh, Pennsylvania. We are thinking of 'our brothers and sisters, the whole house of Israel, in this time of trouble', as we say in the morning prayers. We are thinking of the families of those who were murdered and praying for the quick recovery of those who were injured. I am sure that the law enforcement agencies and the legal authorities in the US will investigate this horrific event thoroughly and that justice will be served on the despicable murderer."
Israeli Minister of Diaspora Affairs Naftali Bennett said: "The State of Israel and the Israeli Government are shocked and pained to receive the reports of the terrible attack on the Jewish community in Pittsburgh."
"We are following the news with concern, and I have instructed the Ministry of Diaspora Affairs to prepare to assist the community in every possible way. Our hearts go out to the families of those killed and injured. May the memory of the murdered be blessed," he said.
US President Donald Trump tweeted that the attack was "far more devastating than originally thought."
He also spoke to reporters later Saturday at Andrews Air Force Base before traveling to Indianapolis, saying the violence "has to stop."
Trump also said the outcome might have been different if the synagogue "had some kind of protection" from an armed guard and suggested that might be a good idea for all churches and synagogues.
He also said such shooters should receive the death penalty and "suffer the ultimate price."
White House Press Secretary Sarah Sanders tweeted: "Saddened and appalled by the cowardly act of evil committed at Tree of Life Synagogue in Pittsburgh. We stand in total solidarity with the victims and all of the Jewish community against bigotry and hate."
tree of life synagogue in pittsburgh pa – Google Search
---
tree of life synagogue in pittsburgh pa – Google Search
---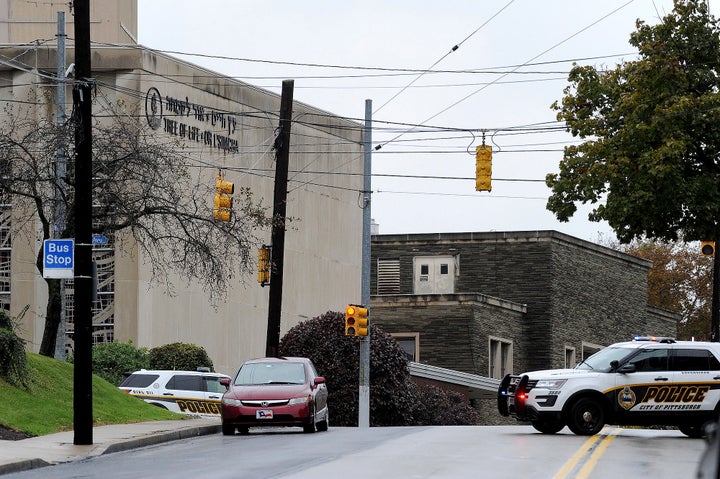 At Least Seven Dead in Saturday Morning Attack on Pittsburgh Synagogue
---
Follow updates from Breitbart News on the latest developments. All times eastern.
1:32 PM — Officials say the Pittsburgh synagogue shooting suspect has been identified as Robert Bowers.
1:26 PM — Hissrich cannot confirm the number of fatalities, says 6 are hurt, 4 of them are police officers.
1:25 PM — Hissrich says the FBI will lead the investigation into the shooting because it "falls under a hate crime being a Jewish synagogue."
1:21 PM — Pittsburgh public safety director Wendell Hissrich says the shooting scene is "very bad inside," adding it's "one of the worst I've ever seen."
12:53 PM — White House Press Secretary Sarah Huckabee Sanders issues a statement on the shooting:
12:28 PM — Aboard Air Force One, President Trump says the shooting has "little to do" with the country's gun laws. "If they had some kind of a protection inside the temple maybe it could have been a much different situation," the president told reporters.
"To see this happen again and again, for so many years, it's just a shame," President Trump added, before suggesting all mass shooters should be given the death penalty.
12:26 PM — President Trump spoke with Pittsburgh's mayor and the Gov. of Pennslyvania about the shooting, and will issue another statement on the horrific events later Saturday.
12:35 PM — Congregants say the shooting occurred during a circumcision and naming celebration, referred to as a bris, NBC reports.
12:25 PM — Fox News reporting live that there were "multiple shootouts" between the suspect and police inside the synagogue. Thereafter the wounded suspect surrendered. KDKA reporter Ross Guidotti says the shooter was found "with a pistol in his waistband and one strapped to his ankle. Swat operators grabbed the weapons, removed them and made safe."
12:22 PM — GQ magazine correspondent Julia Ioffe blames the shooting on President Trump's decision to move the U.S. embassy to Jerusalem.
11:50 AM — KDKA reports that the attacker walked into the synagogue and allegedly screamed, "All Jews must die." He struck the synagogue during Shabbat services and the synagogue was "full of people" at the time.
11:32 AM — Pittsburgh Steelers send thoughts and prayers to those affected by the shooting.
11:08 AM — President Donald Trump asks Squirrel Hill residents to remain indoors as the active shooting unfolds.
11:04 AM — CBS News reports that at least seven people were killed during the armed assault:
10:34 AM — KDKA reports that the number of fatalities may rise, as police are still working to get people out of the building.
The attacker opened fire on police when they responded to first reports of shots fired. Two officers were wounded as a result.
14 News reports that police are urging people who live near the synagogue "to lock their doors and stay in their homes."
AWR Hawkins is an award-winning Second Amendment columnist for Breitbart News, the host of the Breitbart podcast Bullets with AWR Hawkins, and the writer/curator of Down Range with AWR Hawkins, a weekly newsletter focused on all things Second Amendment, also for Breitbart News. He is the political analyst for Armed American Radio. Follow him on Twitter: @AWRHawkins. Reach him directly at awrhawkins@breitbart.com. Sign up to get Down Range at breitbart.com/downrange.
attack on Pittsburgh Synagogue – Google Search
---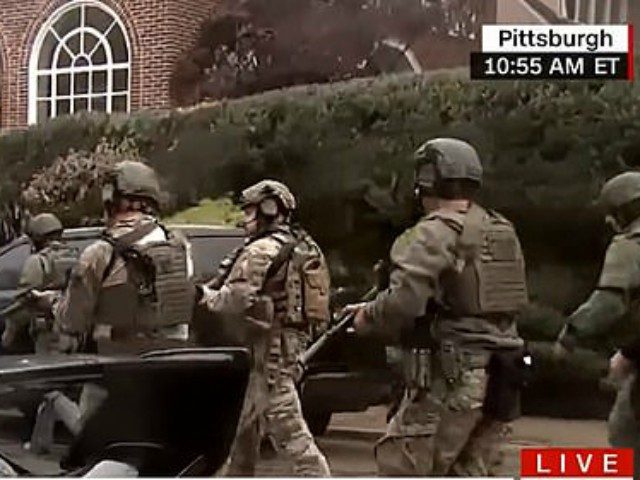 attack on Pittsburgh Synagogue – Google Search
---
attack on Pittsburgh Synagogue – Google Search
---
Pittsburgh-based refugee agency attributes program closure to Trump policies
---
One of Pittsburgh's refugee assistance programs is shutting down its services because of the dwindling number of refugees being resettled in the United States.
The Sharpsburg-based Northern Area Multi Service Center (NAMS) will close its Community Assistance and Refugee Resettlement program in January. The program has been operating for seven years. Other NAMS community services will continue to operate.
"After many successful years as a provider of refugee resettlement, case management, and employment services, the … program will begin the process of transitioning its responsibilities to other regional partner agencies," a Sept. 28 NAMS letter to partner agencies read.
At its peak two years ago, NAMS resettled 269 refugees. This year it resettled 69.
"Honestly it came down to it was no longer sustainable based on reduced numbers of arrivals over the course of last few years," said Kurt Meier, chief operating officer of NAMS. "Between the realized reduction of arrivals, on top of projects for the upcoming year, we made the decision to end the program."
The two remaining refugee resettlement agencies in Pittsburgh are Jewish Family and Community Services (JFCS), based in Squirrel Hill, and the Acculturation for Justice, Access and Peace Outreach (AJAPO), based in the Hill District.
NAMS will complete its last two refugee resettlement cases by November, and the organization is transferring 22 employment program cases to JFCS.
For the past decade, the U.S. Department of State refugee admissions figures have hovered between 70,000 and 85,000, with the exception of the 2016 peak of 110,000. This year, the Trump administration admitted 45,000.
In a September announcement, the administration said it planned to cap admissions at 30,000 next year, the lowest ever in the U.S. refugee program's history.
The number of refugees resettled in Allegheny County has declined as a result, according to figures from the Pennsylvania Refugee Resettlement Program.
Dwindling refugee arrivalsA resettlement program in Allegheny County will close at the end of the year because of the decline in refugee arrivals.Refugee resettlement numbers in Allegheny County and statewide since 2008, and the top originating countries of the majority of refugees, by fiscal year*
*Top countries of origin represented in Allegheny County. Fiscal year: October to SeptemberSource: Pennsylvania Refugee Resettlement Program
For this fiscal year, which ran from October 2017 through September, just 202 refugees have been resettled in the county — down from 448 in 2016-2017, and 641 in 2015-2016.
That's well below what resettlement agencies in Allegheny County estimated for the year, Mr. Meier said.
NAMS had expected to resettle 175 refugees by year's end. Jewish Family and Children's Services and AJAPO expected 148 and 145 respectively.
In recent years, the majority of refugees resettled in Allegheny County have come from Bhutan, where the government employed ethnic-cleansing policies, as well as warn-torn Iraq and the Democratic Republic of Congo.
NAMS laid off eight employees, two of whom were able to transfer to other area refugee programs.
JFCS and AJAPO will absorb clients from the NAMS program closure.
"I think this is an opportunity for us to strengthen our services on the ground," said AJAPO executive director Yinka Aganga-Williams about the slowdown in refugee arrivals.
AJAPO resettled roughly 70 refugees this year, and like JFCS, which resettled 71, also helps with immigration services, employment and cultural orientation.
The United Nations estimates 65 million refugees are displaced across the globe.
Ashley Murray: 412-263-1750, amurray@post-gazette.com or on Twitter at @Ashley__Murray
jewish community of pittsburgh – Google Search
---
attack on Pittsburgh Synagogue – Google Search
---
<a href="http://WRAL.com" rel="nofollow">WRAL.com</a>
–
2 hours ago
PITTSBURGH — Police said a suspect was in custody after a shooting caused "multiple casualties" at a Pittsburgh synagogue on Saturday.
Netanyahu: Appalled by murderous attack on Pittsburgh synagogue
---
Prime Minister Binyamin Netanyahu said: "I was heartbroken and appalled by the murderous attack on Pittsburgh Synagogue today. The entire people of Israel grieve with the families of the dead and wish the injured a speedy recovery. We stand together with the Jewish community of Pittsburgh."
My current interpretation of "Cesar Sayoc" is: Cesar (Trump), Say: Oh, (C) Company (CIA)! O.K. … – M.N. – 12:53 PM 10/27/2018 | FBI News Review
---
My current interpretation of "Cesar Sayoc" is: 
"Cesar (Trump), Say: Oh, (C) Company (CIA)! O.K. …"
M.N. – 12:53 PM 10/27/2018
–
1:05 PM 10/27/2018 – The News and Times
---
Saved Stories – Posts on G+
Cesar Sayoc – Google Search
---
Cesar Sayoc – Google Search
---
Michael Novakhov – Trump Investigations Report
---
Did he also sell his soul, his honor, and his country after it? by mikenova Friday July 21st, 2017 at 5:39 PM Michael Novakhov – In My Opinion 1 Share First Trump sold his name, at 18% commission. (I wouldn't buy it for a penny.) "In return for lending his name to the project, Trump would get 18 percent of the profits—without putting up any …
The News and Times Review – Google Search
---
Radio Free Europe / Radio Liberty: Bolton: Trump Invited Putin To Visit Washington In 2019
---
U.S. national-security adviser John Bolton says that he extended an invitation from President Donald Trump for Russian leader Vladimir Putin to visit Washington in 2019.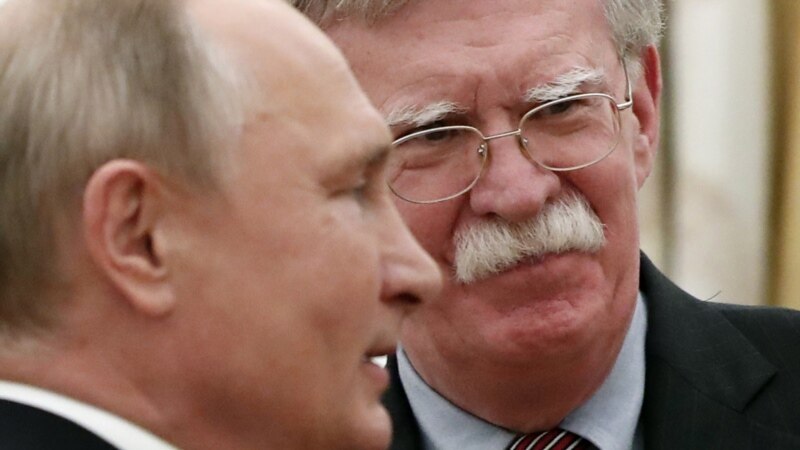 Radio Free Europe / Radio Liberty
Bolton: Reassessment Pending For Russia Sanctions Over Attack On Skripals
---
–