In Brief – Saved Stories
–
Mike Nova's Shared NewsLinks
Opinion | John Brennan: President Trump's Claims of No Collusion Are Hogwash
---
When Alexander Bortnikov, the head of Russia's internal security service, told me during an early August 2016 phone call that Russia wasn't interfering in our presidential election, I knew he was lying. Over the previous several years I had grown weary of Mr. Bortnikov's denials of Russia's perfidy — about its mistreatment of American diplomats and citizens in Moscow, its repeated failure to adhere to cease-fire agreements in Syria and its paramilitary intervention in eastern Ukraine, to name just a few issues.
When I warned Mr. Bortnikov that Russian interference in our election was intolerable and would roil United States-Russia relations for many years, he denied Russian involvement in any election, in America or elsewhere, with a feigned sincerity that I had heard many times before. President Vladimir Putin of Russia reiterated those denials numerous times over the past two years, often to Donald Trump's seeming approval.
Russian denials are, in a word, hogwash.
Before, during and after its now infamous meddling in our last presidential election, Russia practiced the art of shaping political events abroad through its well-honed active measures program, which employs an array of technical capabilities, information operations and old-fashioned human intelligence spycraft. Electoral politics in Western democracies present an especially inviting target, as a variety of politicians, political parties, media outlets, think tanks and influencers are readily manipulated, wittingly and unwittingly, or even bought outright by Russian intelligence operatives. The very freedoms and liberties that liberal Western democracies cherish and that autocracies fear have been exploited by Russian intelligence services not only to collect sensitive information but also to distribute propaganda and disinformation, increasingly via the growing number of social media platforms.
Having worked closely with the F.B.I. over many years on counterintelligence investigations, I was well aware of Russia's ability to work surreptitiously within the United States, cultivating relationships with individuals who wield actual or potential power. Like Mr. Bortnikov, these Russian operatives and agents are well trained in the art of deception. They troll political, business and cultural waters in search of gullible or unprincipled individuals who become pliant in the hands of their Russian puppet masters. Too often, those puppets are found.
In my many conversations with James Comey, the F.B.I. director, in the summer of 2016, we talked about the potential for American citizens, involved in partisan politics or not, to be pawns in Russian hands. We knew that Russian intelligence services would do all they could to achieve their objectives, which the United States intelligence community publicly assessed a few short months later were to undermine public faith in the American democratic process, harm the electability of the Democratic candidate, Hillary Clinton, and show preference for Mr. Trump. We also publicly assessed that Mr. Putin's intelligence services were following his orders. Director Comey and I, along with the director of the National Security Agency, Adm. Michael Rogers, pledged that our agencies would share, as appropriate, whatever information was collected, especially considering the proven ability of Russian intelligence services to suborn United States citizens.
The already challenging work of the American intelligence and law enforcement communities was made more difficult in late July 2016, however, when Mr. Trump, then a presidential candidate, publicly called upon Russia to find the missing emails of Mrs. Clinton. By issuing such a statement, Mr. Trump was not only encouraging a foreign nation to collect intelligence against a United States citizen, but also openly authorizing his followers to work with our primary global adversary against his political opponent.
Such a public clarion call certainly makes one wonder what Mr. Trump privately encouraged his advisers to do — and what they actually did — to win the election. While I had deep insight into Russian activities during the 2016 election, I now am aware — thanks to the reporting of an open and free press — of many more of the highly suspicious dalliances of some American citizens with people affiliated with the Russian intelligence services.
Mr. Trump's claims of no collusion are, in a word, hogwash.
The only questions that remain are whether the collusion that took place constituted criminally liable conspiracy, whether obstruction of justice occurred to cover up any collusion or conspiracy, and how many members of "Trump Incorporated" attempted to defraud the government by laundering and concealing the movement of money into their pockets. A jury is about to deliberate bank and tax fraud charges against one of those people, Paul Manafort, Mr. Trump's former campaign chairman. And the campaign's former deputy chairman, Rick Gates, has pleaded guilty to financial fraud and lying to investigators.
Mr. Trump clearly has become more desperate to protect himself and those close to him, which is why he made the politically motivated decision to revoke my security clearance in an attempt to scare into silence others who might dare to challenge him. Now more than ever, it is critically important that the special counsel, Robert Mueller, and his team of investigators be allowed to complete their work without interference — from Mr. Trump or anyone else — so that all Americans can get the answers they so rightly deserve.
John O. Brennan was director of the Central Intelligence Agency from March 2013 to January 2017.
Follow The New York Times Opinion section on Facebook and Twitter (@NYTopinion), and sign up for the Opinion Today newsletter.
A version of this article appears in print on
, on Page
A
27
 of the New York edition
 with the headline:
Trump's Claims Are Hogwash
letter: Revoking Brennan's Clearance: An Abuse of Presidential Power
---
A civil rights lawyer says the right to criticize public officials is "a cornerstone of a constitutional democracy."
Opinion | Revoking Brennan's Clearance: An Abuse of Presidential Power
---
To the Editor:
Re "Trump Wields Power of Office Against a Critic" (front page, Aug. 16):
By revoking the security clearance of John Brennan, the former C.I.A. director, President Trump set another example of a president abusing power and punishing someone because he criticized him. A cornerstone of a constitutional democracy is the right to criticize elected officials publicly, including the president. If this right is eroded, we will have lost what makes America special.
Mr. Brennan, like so many other Americans, needs to continue to speak out and hold the president accountable to our laws and constitutional rights. Appropriate legal challenges to abuse of power by government officials are a viable alternative to meekly accepting the continuing actions by the president and his administration.
Norman Siegel
New York
The writer is a civil rights lawyer.
Italy, EU Spar Over Bridge Collapse
---
Finger pointing over the deadly collapse of a highway bridge in Italy intensified Thursday as Italian and European authorities sought to assign blame for the disaster, which cost at least 38 lives.
Former commander who oversaw Bin Laden raid asks Trump to revoke his security clearance – Politico
---
Albéniz – Suite Española – YouTube
---
Albéniz – Suite Española
Trump connects revoking Brennan's security clearance to Russia investigation
---
Chat with us in Facebook Messenger. Find out what's happening in the world as it unfolds.
We use cookies to understand how you use our site and to improve your experience. This includes personalizing content and advertising. To learn more, click here. By continuing to use our site, you accept our use of cookies, revised Privacy Policy and Terms of Use.
Signed in as mikenova
Share this story on NewsBlur
Shared stories are on their way…
Trump connects revoking Brennan's security clearance to Russia investigation – CNN
---
6:40 PM 8/15/2018 – M.N.: My Opinion: This is petty, unprecedented, and "unpresidential": Trump revokes security clearance of former CIA director who has criticized the White House – Yahoo News | Global Security News
---
M.N.: My Opinion: This is petty, unprecedented, and "unpresidential". 
Frankly and humbly me thinks, that it was a big political error, which could be prevented by advisers. More than that, this is demonstratively unjust: Mr. Brenner, with all his critical remarks about Mr. Trump, to which he is fully entitled as a private citizen, remains the very well respected member of the Intelligence Community, and it is the very unique group. Frankly, again, on the part of many people, this unneeded gesture might turn off any desires to understand and to help the Trump Administration. It is simply unfair, and the American people are very sensitive about the issues of fairness, me thinks. 
Sad, sad, sad. 
Michael Novakhov
10:56 AM 8/16/2018
6:40 AM 8/16/2018 – M.N.: HIRED THUGS! | John W. Whitehead: FBI as Gestapo | FBI News Review
---
"Much like the German people, "we the people" have become passive, polarized, gullible, easily manipulated, and lacking in critical thinking skills. Distracted by entertainment spectacles, politics and screen devices, we too are complicit, silent partners in creating a police state similar to the terror practiced by former regimes." 
"The concern is that a Nazi-type regime may be rising in America.
That process, however, began a long time ago.
In fact, following the second World War, the U.S. government recruited Hitler's employees, adopted his protocols, embraced his mindset about law and order, implemented his tactics in incremental steps, and began to lay the foundations for the rise of the Fourth Reich.
 Sounds far-fetched? Read on. It's all documented."
John W. Whitehead, The Rutherford Institute
M.N.: The essence of the FBI did not change through the years: it was, it is, and it will be, in the absence of the deep structural reforms, the ragtag army of the
HIRED THUGS! 
And this is the heart of the problem, it seems to me. They cultivate and perpetuate this mentality and attitude because they have no other, as the organizing principle and raison d'être. 
FBI is deeply and secretly antisemitic, which probably is a carry-over from their love affair with the Nazis around WW2 era.  They take only the rotten and psychopathic Jews, like themselves, who suit them. A good example, which I mentioned earlier, is the "psychiatrist" cum the FBI informant, the Mata Hari of the American Psychiatry, "Dr" Carol Bernstein, who was promoted to the leadership positions in the American Psychiatric Association by her (former) boyfriend (or husband), the same rotten and psychopathic Jew, who was (or is) the worker for the FBI. 
That boyfriend, a little stinky piece of shit, made a point of meeting me after the arranging and executing the physical attack on me through the FBI San Juan branch, its Director at the time, Carlos "Cabrito" Cases, the local police, and their "professional" enforcer. He wanted to make clear that it was him who was behind this attack. He came with a "friend", and they introduced themselves as "Steven" and "John the Kayak". 
These events are very well known to the FBI, their leadership, and, I guess, to Mr. Comey. 
It means, that the FBI tried to control the APA through her and them. They initiated, for their carrier advancements (in both the FBI and the APA), the series of set-ups, trying to frame up the genuine psychiatric researchers. Bernstein did it out of the "professional" envy. 
It is very likely that Carol Bernstein – Mata Hari (whom I know from the times of our work as residents in New York in mid 1980-s), used her "special (herpes laden) charms" and sexual favors to entrap these researchers. 
The degenerates like her did destroy the American Psychiatry as the independent Science, turning it into the purulent appendix of the FBI Monster. 
Investigate both of them and publish the results of this investigation!
_____________________________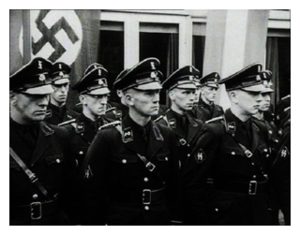 Can the Fourth Reich happen here? 
As I point out in my book Battlefield America: The War on the American People , it's already happening right under our noses. – John W. Whitehead, The Rutherford Institute
____________________________
fbi is the army of hired thugs – Google Search
---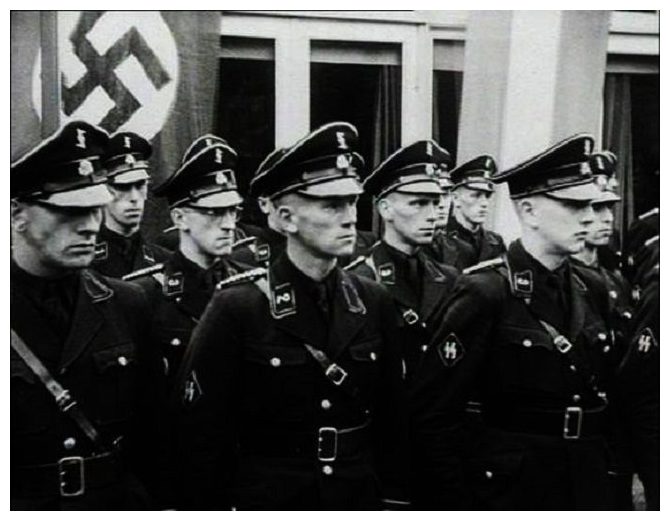 fbi is deeply and secretly antisemitic – Google Search
---
fbi is deeply and secretly antisemitic – Google Search
---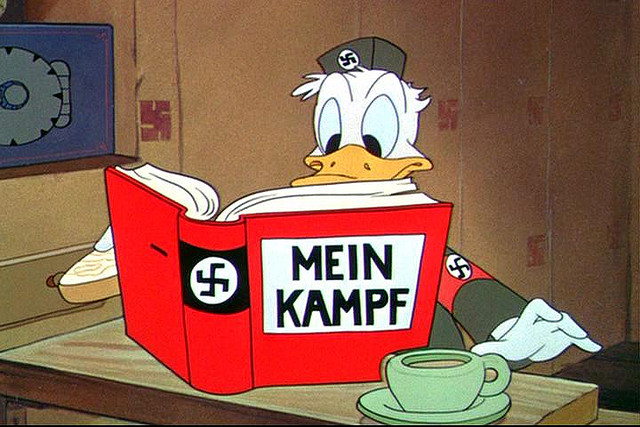 fbi is antisemitic – Google Search
---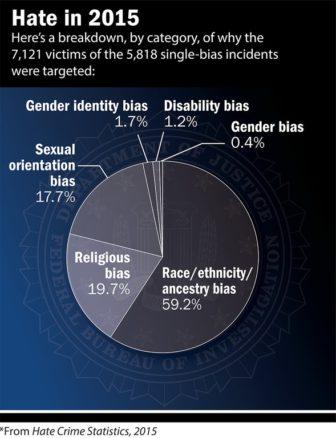 Report: Anti-Semitic Incidents In U.S. Rose Nearly 60 Percent In 2017
---
The number of anti-Semitic incidents in the United States rose nearly 60 percent in 2017, according to a new report from the Anti-Defamation League, marking the largest single year increase the organization has ever recorded.
According to the report, published Tuesday, the ADL counted 1,986 anti-Semitic incidents in 2017, a 57 percent increase over the year before.
It's also the second highest tally the ADL has recorded since 1979, when the organization, which tracks anti-Semitism and other forms of hate, started conducting its annual count. Only 1994 saw more, with 2,066 anti-Semitic incidents.
"A confluence of events in 2017 led to a surge in attacks on our community – from bomb threats, cemetery desecrations, white supremacists marching in Charlottesville, and children harassing children at school," said ADL CEO Jonathan A. Greenblatt in a statement. "These incidents came at a time when we saw a rising climate of incivility, the emboldening of hate groups and widening divisions in society."
The report breaks down anti-Semitic incidents into three categories: There were 1,015 incidents of harassment last year, a 41 percent increase over the prior year; 952 incidents of vandalism, an 86 percent increase; and 19 incidents of assault, a 47 percent decrease.
Anti-Defamation League
The most common place for these acts of hate was in schools. There were 457 anti-Semitic incidents at K-12 schools in America last year, a 94 percent increase from the 235 recorded at schools in 2016.
"The consistent increase of anti-Semitic incidents against students of all ages is deeply troubling," Greenblatt said. "We know that students do not always report when they are being bullied, so for every incident that's reported, it is likely there's another that goes unreported."
Another ADL report released last month detailed 204 incidents of anti-Semitism on college campuses in 2017, a nearly 90 percent increase over the year before.
The most anti-Semitic incidents last year occurred in the first three months of 2017, as the country reeled from a particularly contentious presidential election. January, February and March saw 208, 273 and 273 incidents respectively.
Subscribe to the Politics email.
How will Trump's administration impact you?
There were 163 bomb threats made against Jewish institutions during those three months. A 19-year-old Israeli-American named Michael Ron David Kadar was arrested in Israel for making the bulk of those threats. It later emerged that Kadar, whom his mother described as autistic and suffering from a brain tumor, sold his bomb threat services on the dark web.
"Our goal in the Audit is not to count anti-Semites, but rather to document cases where Jews were targeted for assault, vandalism and harassment," an ADL spokesman explained to HuffPost.
"Regardless of the motivation of any specific perpetrator, Jewish communities were repeatedly traumatized by these assaults on their institutions and threats to their safety. The bomb threats sowed fear and anxiety among Jews across the country."
The report similarly states that the desecration of seven Jewish cemeteries in 2017 — most of which occurred at the beginning of the year — "contributed to a sense that the Jewish American community was under siege."
Hate crimes rose about 5 percent in 2016, according to the latest FBI tally, marking the first time in over 10 years that the country has experienced consecutive annual increases in hate crimes.
Preliminary hate crime statistics for 2017 — collected by Brian Levin, a professor at the Center for the Study of Hate and Extremism at California State University, San Bernardino — showed a 20 percent rise in hate crimes in 13 large American cities.
Earlier this month, the Southern Poverty Law Center released its annual "Year in Hate and Extremism" report, identifying 954 hate groups in the U.S. – an increase of 4 percent from 2016. The SPLC attributed this rise in hate groups, and a similar increase in 2016, to the rhetoric of President Donald Trump.
"President Trump in 2017 reflected what white supremacist groups want to see: a country where racism is sanctioned by the highest office, immigrants are given the boot and Muslims banned," said Heidi Beirich, director of the SPLC's Intelligence Project.
To the delight of racists and fascists across the country, Trump has on numerous occasions given political cover or tacit support to white nationalism. During the campaign, he was slow to disavow the support of David Duke, a former KKK grand wizard and avowed anti-Semite. The president also tweeted an image of Hillary Clinton standing next to an apparent Star of David and a pile of cash. (This anti-Semitic meme originated on an alt-right message board on 8chan.)
Once in office, Trump issued a Holocaust Remembrance Day statement that omitted any mention of anti-Semitism or Jews. He refused to condemn his supporters for making anti-Semitic threats against journalist Julia Ioffe. "I know nothing about it," he said. "You'll have to talk to them about that." (Andrew Anglin, the anti-Semite behind the neo-Nazi site The Daily Stormer, told HuffPost that he interpreted Trump's lack of condemnation as "an endorsement" for the threats against Ioffe.)
And after the violent white supremacist gathering in Charlottesville, Virginia, in August — which ended with a neo-Nazi allegedly driving his car into a crowd of counter-protesters, injuring 19 people and killing 32-year-old Heather Heyer — Trump said there were "very fine people" on both sides of the rally.
America does not do a good job of tracking incidents of hate and bias. We need your help to create a database of such incidents across the country, so we all know what's going on. Tell us your story.
FBI: American Gestapo | Sonoran News
---
Any government agency with law enforcement and surveillance authority that uses those powers for political purposes is the definition of a secret police, no better than the Nazi Gestapo or the Soviet KGB.
There is indeed probable cause to conclude, meaning indictable offenses, that employees of the Department of Justice and/or the Federal Bureau of Investigation (FBI), sympathetic to the Democrat Party, used the power of their offices and with the assistance of foreign nationals to influence the 2016 election in favor of Hillary Clinton, first to exonerate her and then obtain information to prevent the election of Donald Trump or to provide a basis for his impeachment should he win.
It is also abundantly clear from the Congressional investigations involving the Department of Justice and the FBI that those institutions of government are protecting themselves at the expense of transparency and accountability to the American people.
In other words, the government employees involved consider the survival of the Deep State more important than the survival of the Constitution. That is the definition of tyranny.
Here is a summary of the apparent sequence of events based on the revelations so far. There may be more damning evidence yet to be disclosed.
–        The Democrats hired Fusion GPS to find dirt on Donald Trump.
–        Fusion GPS hired former British MI6 agent in Moscow, Christopher Steele, to canvass and very likely pay his Russian contacts, some of whom may be present or former members of Russian intelligence, for negative information about Trump.
–        Steele creates the "Trump dossier" and distributes it either directly or indirectly to media outlets and to politicians like Senator John McCain (R-AZ).
–        The FBI obtains the "Trump dossier," but inexplicably or perhaps intentionally does not check the veracity of any of Steele's assertions.
–        The FBI uses the "Trump dossier" to apply to the Foreign Intelligence Surveillance Act (FISA) court to obtain warrantless authorization to conduct surveillance on Trump and his associates.
–        It now appears that Christopher Steele might have been, at some point, on the FBI payroll, and, by extension, the Russians.
The use of an un-vetted document from dubious Russian sources as a basis for unwarranted surveillance of American citizens, ultimately for political purposes, renders the entire Mueller investigation a farce and could provide exculpatory evidence to vacate the guilty plea of former National Security Advisor Michael Flynn. It is a verdict many believe was based on improperly-obtained information as part of an overall effort by politically-motivated federal employees to manipulate the results of the 2016 election.
The conditions that led to the election of Donald Trump as President remain. They bear repeating.
The federal government and the media are, as institutions, hopelessly corrupt and, although we have elections, we no longer have representative government.
There is a Cold Civil War underway in the United States to determine who should control the federal government. It is not a contest between the Democrat and Republican policies, but a battle between the entrenched power of the bipartisan political establishment, the Deep State, versus the freedom and well-being of the American people. It is a conflict between those who want to adhere to the Constitution and the rule of law and a ruling elite, who wish to continue the practices of political expediency and crony capitalism for the purposes of personal power and profit.
Americans now believe that we are no longer citizens of a republic, but subjects of an elected aristocracy, composed of a self-absorbed and self-perpetuating permanent political class, which serves its own interests and those of its international financiers, not those of the American people.
Three years before the start of the American Civil War, Abraham Lincoln said a government cannot endure permanently half slave and half free – that a house divided against itself cannot stand.
Likewise, a government separated from the people cannot stand.
The American Revolution, a war to free ourselves from foreign tyranny, lasted eight years.
The Second American Revolution, a battle to root out the corruption and despotism of the Deep State will take longer, but equally necessary.
Lawrence Sellin, Ph.D. is a retired colonel with 29 years of service in the US Army Reserve and a veteran of Afghanistan and Iraq. Colonel Sellin is the author of "Restoring the Republic: Arguments for a Second American Revolution ". He receives email at lawrence.sellin@gmail.com.
fbi as gestapo – Google Search
---
fbi as gestapo – Google Search
---
fbi as gestapo – Google Search
---
fbi as gestapo – Google Search
---
fbi as gestapo – Google Search
---
fbi as gestapo – Google Search
---
fbi as gestapo – Google Search
---
The silent terror of the Fourth Reich — Puppet Masters — Sott.net
---
"After five years of Hitler's dictatorship, the Nazi police had won the FBI's seal of approval."— Historian Robert Gellately
"Adolf Hitler is alive and well in the United States, and he is fast rising to power."—Paul Craig Roberts, former Assistant Secretary of the Treasury, on the danger posed by the FBI to our civil liberties
Lately, there's been a lot of rhetoric comparing Donald Trump to Adolf Hitler.
The concern is that a Nazi-type regime may be rising in America.
That process, however, began a long time ago.
In fact, following the second World War, the U.S. government recruited Hitler's employees, adopted his protocols, embraced his mindset about law and order, implemented his tactics in incremental steps, and began to lay the foundations for the rise of the Fourth Reich.
 Sounds far-fetched? Read on. It's all documented.
As historian Robert Gellately
, the Nazi police state was initially so
 for its efficiency and order by the
 of the day that J. Edgar Hoover, then-head of the FBI, actually sent one of his right-hand men, Edmund Patrick Coffey, to Berlin in January 1938 at the invitation of Germany's secret police—the Gestapo.
The FBI was so impressed with the Nazi regime that, according to the
New York Times
, in the decades after World War II, the FBI, along with other government agencies, aggressively
recruited at least a thousand Nazis
, including some of Hitler's highest henchmen.
All told, thousands of Nazi collaborators—
including the head of a Nazi concentration camp, among others
—were given secret visas and brought to America by way of Project Paperclip. Subsequently, they were hired on as spies and informants, and then camouflaged to ensure that their true identities and ties to Hitler's holocaust machine would remain unknown. All the while,
thousands of Jewish refugees were refused entry visas
 to the U.S. on the grounds that it could threaten national security.
Adding further insult to injury,
American taxpayers have been paying to keep these ex-Nazis on the U.S. government's payroll
 ever since. And in true Gestapo fashion,
anyone who has dared to blow the whistle on the FBI's illicit Nazi ties has found himself spied upon
, intimidated, harassed and labeled a threat to national security.
As if the government's
covert, taxpayer-funded employment of Nazis after World War II
 wasn't bad enough, U.S. government agencies—the FBI, CIA and the military—have fully embraced many of the Nazi's well-honed policing tactics, and have used them repeatedly against American citizens.
Indeed, with every passing day, the United States government borrows yet another leaf from Nazi Germany's playbook: Secret police. Secret courts. Secret government agencies. Surveillance. Censorship. Intimidation. Harassment. Torture. Brutality. Widespread corruption. Entrapment. Indoctrination. Indefinite detention.
These are not tactics used by constitutional republics, where the rule of law and the rights of the citizenry reign supreme. Rather, they are the hallmarks of authoritarian regimes, where the only law that counts comes in the form of heavy-handed, unilateral dictates from a supreme ruler who uses a secret police to control the populace.
That danger is now posed by the FBI, whose laundry list of crimes against the American people includes surveillance, disinformation, blackmail, entrapment, intimidation tactics, harassment and indoctrination, governmental overreach, abuse, misconduct, trespassing, enabling criminal activity, and damaging private property, and that's just based on what we know.
Whether the FBI is planting undercover agents in churches, synagogues and mosques; issuing fake emergency letters to gain access to Americans' phone records; using
 to silence Americans who are critical of the government;
recruiting high school students to spy on and report fellow students
 who show signs of being future terrorists; or persuading impressionable individuals to plot acts of terror and then
, the overall impression of the nation's secret police force is that of a well-dressed thug, flexing its muscles and doing the boss' dirty work of ensuring compliance, keeping tabs on potential dissidents, and punishing those who dare to challenge the status quo.
Whatever minimal restrictions initially kept the FBI's surveillance activities within the bounds of the law have all but disappeared post-9/11. Since then, the FBI has been transformed into a mammoth federal policing and surveillance agency that largely operates as a power unto itself, beyond the reach of established laws, court rulings and legislative mandates.
Consider the FBI's far-reaching powers to surveil, detain, interrogate, investigate, prosecute, punish, police and generally act as a law unto themselves—
, the Gestapo—and then try to convince yourself that the United States is still a constitutional republic.
Just like the Gestapo, the FBI has vast resources, vast investigatory powers, and vast discretion to determine who is an enemy of the state.
Today, the FBI employs more than 35,000 individuals and operates more than 56 field offices in major cities across the U.S., as well as 400 resident agencies in smaller towns, and more than 50 international offices. In addition to their "data campus," which houses more than 96 million sets of fingerprints from across the United States and elsewhere, the FBI has also built a vast repository of "profiles of tens of thousands of Americans and legal residents who are not accused of any crime.
What they have done is appear to be acting suspiciously to a town sheriff, a traffic cop or even a neighbor
." The FBI's burgeoning databases on Americans are not only being added to and used by local police agencies, but are also being made available to employers for
.
All of this is made possible by the agency's nearly unlimited resources (its minimum budget alone in fiscal year 2015 was
), the government's vast arsenal of technology, the interconnectedness of government intelligence agencies, and information sharing through fusion centers—data collecting intelligence agencies spread throughout the country that constantly monitor communications (including those of American citizens), everything from internet activity and web searches to text messages, phone calls and emails.
Much like the Gestapo spied on mail and phone calls, FBI agents have carte blanche access to the citizenry's most personal information.
 Working through the U.S. Post Office, the
FBI has access to every piece of mail that passes through the postal system
: more than 160 billion pieces are scanned and recorded annually. Moreover, the agency's
, one of the many illicit powers authorized by the USA Patriot Act, allows the FBI to secretly demand that banks, phone companies, and other businesses provide them with customer information and not disclose those demands to the customer. An internal audit of the agency found that the FBI practice of issuing tens of thousands of NSLs every year for sensitive information such as phone and financial records, often in non-emergency cases, is riddled with widespread
.
Much like the Gestapo's sophisticated surveillance programs, the FBI's spying capabilities can delve into Americans' most intimate details (and allow local police to do so, as well).
 In addition to technology (which is shared with police agencies) that allows them to listen in on phone calls, read emails and text messages, and monitor web activities, the FBI's surveillance boasts an
invasive collection of spy tools
 ranging from Stingray devices that can track the location of cell phones to Triggerfish devices which allow agents to eavesdrop on phone calls. In one case, the FBI actually managed to
remotely reprogram a "suspect's" wireless internet card
 so that it would send "real-time cell-site location data to Verizon, which forwarded the data to the FBI." Law enforcement agencies are also using
social media tracking software
 to monitor Facebook, Twitter and Instagram posts. Moreover, secret FBI rules also
allow agents to spy on journalists
 without significant judicial oversight.
Much like the Gestapo's ability to profile based on race and religion, and its assumption of guilt by association, the FBI's approach to pre-crime allows it to profile Americans based on a broad range of characteristics including race and religion.
The agency's
 has grown to massive proportions, the largest in the world, encompassing everything from fingerprints, palm, face and iris scans to
, and is being
increasingly shared between federal, state and local law enforcement agencies
 in an effort to target potential criminals long before they ever commit a crime. This is what's known as pre-crime. Yet it's not just your actions that will get you in trouble. In many cases, it's also
—even minimally—and where your sympathies lie that could land you on a government watch list. Moreover, as the
Interceptreports
, despite anti-profiling prohibitions, the bureau "claims considerable latitude to use race, ethnicity, nationality, and religion in deciding which people and communities to investigate."
Much like the Gestapo's power to render anyone an enemy of the state, the FBI has the power to label anyone a domestic terrorist.
 As part of the government's so-called ongoing war on terror, the nation's de facto secret police force has begun using the terms "anti-government," "extremist" and "terrorist"
. Moreover, the government continues to add to its growing list of characteristics that can be used to identify an individual (especially anyone who disagrees with the government) as a
potential
 domestic terrorist. For instance, you might be a domestic terrorist in the eyes of the FBI (and its network of snitches) if you:
express libertarian philosophies (statements, bumper stickers)
exhibit Second Amendment-oriented views (NRA or gun club membership)
read survivalist literature, including apocalyptic fictional books
show signs of self-sufficiency (stockpiling food, ammo, hand tools, medical supplies)
fear an economic collapse
buy gold and barter items
subscribe to religious views concerning the book of Revelation
voice fears about Big Brother or big government
expound about constitutional rights and civil liberties
believe in a New World Order conspiracy
Much like the Gestapo infiltrated communities in order to spy on the German citizenry, the FBI routinely infiltrates political and religious groups, as well as businesses.
 As Cora Currier
: "Using loopholes it has kept secret for years, the FBI can in certain circumstances bypass its own rules in order to send undercover agents or informants into political and religious organizations, as well as schools, clubs, and businesses…" The FBI has even been
paying Geek Squad technicians at Best Buy to spy on customers' computers
 without a warrant.
Just as the Gestapo united and militarized Germany's police forces into a national police force, America's police forces have largely been federalized and turned into a national police force.
In addition to government programs that provide the nation's police forces with military equipment and training, the
FBI also operates a National Academy
 that trains thousands of police chiefs every year and indoctrinates them into an agency mindset that advocates the use of surveillance technology and information sharing between local, state, federal, and international agencies.
Just as the Gestapo's secret files on political leaders were used to intimidate and coerce, the FBI's files on anyone suspected of "anti-government" sentiment have been similarly abused. 
As countless documents make clear, the FBI has no qualms about using its extensive powers in order to blackmail politicians,
 and
high-ranking government officials
, and
intimidate and attempt to discredit dissidents
 of all stripes. For example, not only did the FBI follow Martin Luther King Jr. and bug his phones and hotel rooms, but agents also sent him anonymous letters
 and pressured a Massachusetts college into dropping King as its commencement speaker.
Just as the Gestapo carried out entrapment operations, the FBI has become a master in the art of entrapment. 
In the wake of the 9/11 terrorist attacks the FBI has not only targeted vulnerable individuals but has also lured or
 into fake terror plots while actually equipping them with the organization, money, weapons and motivation to carry out the plots—entrapment—and then jailing or deporting them for their so-called terrorist plotting. This is what the FBI characterizes as "
forward leaning—preventative—prosecutions
." In addition to creating certain crimes in order to then "solve" them, the
FBI also gives certain informants permission to break the law
, "including everything from buying and selling illegal drugs to bribing government officials and plotting robberies," in exchange for their cooperation on other fronts.
USA Today
 estimates that
agents have authorized criminals to engage in as many as 15 crimes a day
. Some of these
informants are getting paid astronomical sums
: one particularly unsavory fellow, later arrested for attempting to run over a police officer, was actually paid $85,000 for his help laying the trap for an entrapment scheme.
When and if a true history of the FBI is ever written, it will not only track the rise of the American police state but it will also chart the decline of freedom in America, in much the same way that the empowerment of Germany's secret police tracked with the rise of the Nazi regime.
How did the Gestapo become the terror of the Third Reich?
It did so by creating a sophisticated surveillance and law enforcement system that relied for its success on the cooperation of the military, the police, the intelligence community, neighborhood watchdogs, government workers for the post office and railroads, ordinary civil servants, and a nation of snitches inclined to report "
rumors, deviant behavior, or even just loose talk
."
In other words, ordinary citizens working with government agents helped create the monster that became Nazi Germany. Writing for the
New York Times
, Barry Ewen paints a particularly chilling portrait of how
an entire nation becomes complicit in its own downfall
 by looking the other way:
In what may be his most provocative statement, [author Eric A.] Johnson says that "most Germans may not even have realized until very late in the war, if ever, that they were living in a vile dictatorship." This is not to say that they were unaware of the Holocaust; Johnson demonstrates that millions of Germans must have known at least some of the truth. But, he concludes, "a tacit Faustian bargain was struck between the regime and the citizenry." The government looked the other way when petty crimes were being committed. Ordinary Germans looked the other way when Jews were being rounded up and murdered; they abetted one of the greatest crimes of the 20th century not through active collaboration but through passivity, denial and indifference.
Much like the German people, "we the people" have become passive, polarized, gullible, easily manipulated, and lacking in critical thinking skills. Distracted by entertainment spectacles, politics and screen devices, we too are complicit, silent partners in creating a police state similar to the terror practiced by former regimes.
Can the Fourth Reich happen here?
 As I point out in my book
Battlefield America: The War on the American People
, it's already happening right under our noses.
trump – Google Search
---