The "Philosophy of Action" is in action, just like the Philosophy of Love is in Love, and the Philosophy of Thought is Thought herself which is the philosophy proper, as it is thought, taught, conceptualized, and communicated. Aristotle was a philosopher, the "action" per se did not interest him that much. Alexander the Great, his student, was an "Action Man" who conquered the World. Marcus Aurelius the Roman Emperor and part-time philosopher, observed that "conquerors are robbers".
Just zink about it: the Thought – Action – Thought  cycling circle. 
The Philosophy of Act as an Intelligence Operation remains an unexplored subject. 
M.N.
10.9.18
________________
Mike Nova's Shared NewsLinks
Mike Nova's Shared NewsLinks
Philosophy of the Act – Google Search
---
Mikhail Bakhtin – Wikipedia
---
It is here also that Bakhtin introduces an "architectonic" or schematic model of the human psyche which consists of three components: "I-for-myself", "I-for-the-other", and "other-for-me". The I-for-myself is an unreliable source of identity, and Bakhtin argues that it is the I-for-the-other through which human beings develop a sense of identity because it serves as an amalgamation of the way in which others view me. Conversely, other-for-me describes the way in which others incorporate my perceptions of them into their own identities. Identity, as Bakhtin describes it here, does not belong merely to the individual, rather it is shared by all.[17]
Mikhail Bakhtin – Wikipedia
---
Mikhail Mikhailovich Bakhtin (/bɑːkˈtiːn, bɑːx-/;[2] Russian: Михаи́л Миха́йлович Бахти́н, pronounced [mʲɪxɐˈil mʲɪˈxajləvʲɪtɕ bɐxˈtʲin]; 16 November [O.S. 4 November] 1895 – 7 March[3] 1975) was a Russian philosopher, literary critic, semiotician[4] and scholar who worked on literary theory, ethics, and the philosophy of language. His writings, on a variety of subjects, inspired scholars working in a number of different traditions (Marxism, semiotics, structuralism, religious criticism) and in disciplines as diverse as literary criticism, history, philosophy, sociology, anthropology and psychology. Although Bakhtin was active in the debates on aesthetics and literature that took place in the Soviet Union in the 1920s, his distinctive position did not become well known until he was rediscovered by Russian scholars in the 1960s.
konstantin bakhtin – Google Search
---
konstantin bakhtin – Google Search
---
konstantin bakhtin – Google Search
---
konstantin bakhtin – Google Search
---
konstantin bakhtin – Google Search
---
konstantin bakhtin – Google Search
---
полковник Константин Бахтин – Google Search
---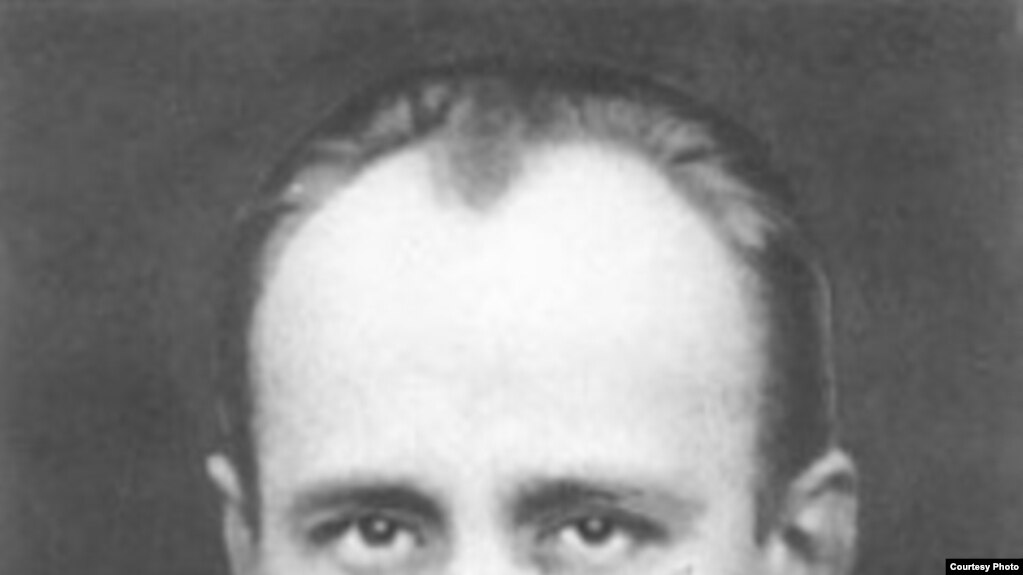 Михаил Бахтин: противоречие персонализма и тоталитаризма
---
М.М.Бахтин — классик. Памятник в Москве ему, кажется, еще не поставили, но в Нью-Йорке в любом книжном магазине всегда есть все его книги, он всегда in print — первый признак классика. В данном случае — мирового классика.
Бахтин считается литературоведом, по внешней тематике самых известных его книг — Достоевский, Рабле — или по таким темам, как «слово в романе», «смеховая культура у Гоголя», — но он, несомненно, философ, и сам так себя называл, особенно настоятельно, помню, в одном интервью с Дувакиным. Интервью у Бахтина стали брать, когда он вошел в славу, то есть с шестидесятых годов. Человеком к тому времени он был совсем немолодым — родился в 1895 году, на три года моложе Лосева. Умер восьмидесяти лет; Лосев – девяносто пяти. Нам на счастье Бог даровал долгую жизнь этим людям.
Как и Лосев, Бахтин подвергался репрессиям. В двадцатых годах, живя в тогдашнем Ленинграде, он довольно активно печатался; правда, не всегда под своим именем. Вообще он был фигурой известной, даже описан в романе Константина Вагинова «Козлиная песня». «Козлиная песня», если кто не знает, — значит: «трагедия». Это был роман о конце старого культурного Петербурга. Бахтин там появлялся в образе «философа с пушистыми усами» и играл на скрипке.
В 1929 году Бахтин под своим именем выпустил книгу, тогда названную «Проблемы творчества Достоевского» — сочинение выдающихся достоинств. Книга гнева властей не вызвала, скорее наоборот: Луначарский написал положительную рецензию, но Бахтина в скором времени, как теперь говорят, «загнобили». Из отсидок и ссылок он не вылезал, от «хорошей» жизни потерял ногу. Потом его прибило в сравнительно спокойном месте — в педагогическом институте города Саранска. Наездами из Саранска защитил диссертацию, ставшую основой второго его хита — книги «Рабле и народная культура Средневековья и Ренессанса». В мемуарах Э.Г.Герштейн есть описание этой защиты — очень разгорячившегося Бахтина, грозившего оппонентам костылем. Потом Бахтина нашли в Саранске, перевезли в Москву, издали обе главные книги. Заслугу этого в свое время приписывали Вадиму Кожинову, но сейчас в интеллигентских кругах он стал фигурой одиозной, и в связи с Бахтиным называют имя Сергея Бочарова. Еще одна сплетня. Один молодой тогда и задиристый ученый-гуманитарий — впоследствии автор многих книг — посетил Бахтина в московской больнице — посмотреть на вновь обретенного мудреца и как бы поспорить, себя показать. Второй фразой этого молодого человека была: «Скажите, как надо жить?»
Людям, не знавшим Бахтина лично, трудно говорить о его мудрости, но философия его известна. Бахтин в книге о Достоевском дал на литературном материале если не исчерпывающий, то внятный очерк той философии, которая называется экзистенциальной. Вот основной тезис экзистенциализма Бахтина:
«Одна из основных идей Достоевского <…> есть именно идея о том, что человек не является конечной и определенной величиной, на которой можно было бы строить какие-либо твердые расчеты; человек свободен и потому может нарушить любые навязанные ему закономерности. <…> Герой Достоевского всегда стремится разбить завершающую и как бы умерщвляющую его оправу чужих слов о нем. <…> Человек никогда не совпадает с самим собой. К нему нельзя применить формулу тождества: А есть А. <…>». Достоевский отрицал «унижающее человека овеществление его души, сбрасывающее со счета ее свободу, незавершимость и ту особую неопределенность — нерешенность, которая является главным предметом изображения у самого Достоевского: ведь он всегда изображает человека на пороге последнего решения в момент кризиса и незавершенного — и непредопределимого — поворота его души».
То есть: пока человек жив, невозможно последнее определяющее слово о нем. Нельзя определить — значит нельзя поставить границу или по-другому — нельзя овеществитьчеловека. Вещь тем и характерна, что у нее всегда четкие определенные границы, она равна себе. Эта основная мысль экзистенциализма была громадным сдвигом в философии — выведением ее за рамки овеществляющего знания, принципиальным разрывом с абстрактно-научными моделями познания человека по аналогии с познанием предметного мира.
Поставить проблему экзистенциальной философии на материале Достоевского было вполне естественно — хотя бы потому, что само творчество Достоевского являлось одним из источников экзистенциалистского мышления, особенно его «Записки из подполья». Бахтин, поставив себе эту задачу, блистательно справился с ней. Экзистенциалистская интерпретация Достоевского родила знаменитые бахтинские термины — «полифония» и «диалог» — как характеристики художественного творчества Достоевского, но по существу это — категории именно экзистенциализма.
Есть еще один знаменитый термин у Бахтина – карнавал: карнавальное мироощущение как характеристика народной смеховой культуры. Это уже тема книги о Рабле.
При желании можно обнаружить противоречие между двумя главными книгами Бахтина. В «Достоевском» он отрицает идею единства сознания — монологизм сознания — самим фактом существования человека; то есть сознание по своей природе всегда плюралистично, полицентрично: сколько сознаний, столько и центров бытия. В «Рабле», наоборот, господствует монизм, появляется образ гротескного народного тела — коллективного тела, по природе бессмертного. Карнавальное мироощущение — интуиция этого единого народного тела. Смерть — иллюзия индивидуального существования и сознания. «Гротескное» народное тело не знает смерти, оно постоянно рож(д)ает, находится в становлении.
«Гротескное тело <…> — становящееся тело. Оно никогда не готово, не завершено: оно всегда строится, творится и само строит и творит другое тело; кроме того, тело это поглощает мир и само поглощается миром. <…> Тема родового тела сливается у Рабле с темой и живым ощущением исторического бессмертного народа. <…> Живое ощущение народом своего коллективного исторического бессмертия составляет самое ядро всей системы народно-праздничных образов».
Получается у Бахтина, что единство сознания — ложь, а единство бытия — народного тела — последняя правда. Критики готовы видеть в этом уступку кошмарной реальности сталинского коммунизма, сублимацию этой реальности. Это противоречие персонализма и тоталитаризма. Противоречие, что и говорить, заметное, но оно у Бахтина — незаметно для критиков! — снимается введением образа Христа как всечеловека. Но тут, как говорится, каждому дано по вере его.
Salisbury poisoning: UK experts cannot prove novichok nerve agent used on Skripals came from Russia, MoD says
---
Accusations and recriminations between Britain and Russia are set to escalate with the news that scientists at the Porton Down military research facility have been unable to establish exactly where the novichok nerve agent used to carry out the Skripal attack was manufactured.
The admission comes the day before Moscow convenes an emergency meeting of the Organisation for the Prohibition of Chemical Weapons (OPCW) in The Hague in which it is expected to demand access to samples from the Salisbury poisoning for analysis by Russian scientists.
Russia's embassy in London responded that Porton Down's assessment "proves that all political declarations on the Russian origin of the crime are nothing but assumptions not stemming from objective facts or the course of the investigation".
The development also comes after Russia's foreign minister, Sergei Lavrov, suggested that British intelligence services carried out the attempted assassination of the former MI6 agent Sergei Skripal and his daughter Yulia and claimed that it had proved "beneficial" in distracting attention from Theresa May's government having to make major concessions to the European Union on Brexit.
The OPCW is due to present its own conclusions on the nerve agent in the near future. It remains to be seen whether it will be able to provide definite proof that the novichok came from a Russian government facility or echo the Porton Down position.
Gary Aitkenhead, the chief executive of the Defence Science and Technology Laboratory (DSTL) at Porton Down, Wiltshire, told Sky News that the substance required "extremely sophisticated methods to create something only in the capabilities of a state actor. We were able to identify it as novichok, to identify that it was military-grade nerve agent."
Mr Aitkenhead went on to say: "We have not identified the precise source, but we have provided the scientific info to the government who have then used a number of other sources," some of them intelligence-based.
The head of Porton Down denied claims that his research centre had been connected in any way with a "false flag" operation or that the novichok used may have come from it. "There is no way that anything like that would ever have come from us or leave the walls of our facilities," he said. "We deal with a number of very toxic substances as part of the work that we do."
There has been no immediate reaction from the Kremlin on the Porton Down assessment, but there is little doubt that it will be used to support its claims that UK has no real evidence to back up the accusation of Russian state culpability in the attack.
Speaking of the OPCW emergency meeting, Yury Filatov, the Russian ambassador to Ireland, said: "We hope to discuss the whole matter and call on Britain to provide every possible element of element of evidence they might have on their hands. Russia is interested in establishing the whole truth of the matter and we hope certainly that this meeting will help to return to at least the realm of normality within the realm of international law and decency in international matters."
A British government spokesperson insisted that the Porton Down assessment was "only part of the intelligence picture". He continued: "As the Prime Minister has set out in a number of statements to the Commons since 12 March, this includes our knowledge that within the past decade, Russia has investigated ways of delivering nerve agents probably for assassination and as part of this programme has produced and stockpiled small quantities of novichoks, Russia's record of conducting state-sponsored assassinations and our assessment that Russia views former intelligence officers as targets.
"It is our assessment that Russia was responsible for this brazen and reckless act and, as the international community agrees, there is no other plausible explanation."
Twenty-nine countries and Nato carried out a mass expulsion of almost 150 Russians working under diplomatic credentials after Britain provided information that pointed to Vladimir Putin's government as responsible for Salisbury attack.
"Unprecedented levels of intelligence" had been divulged to convince these states, said senior government officials, including conclusions of Porton Down and an explanation of how this was obtained.
However, in addition, highly classified information, which is normally shared only between the "Five Eyes" countries – the UK, the US, Australia, New Zealand and Canada – was supplied to close allies with the national security adviser, Sir Mark Sedwill, taking it to the European Union and the North Atlantic Council. Other countries were given differing levels of intelligence.
The development came as a former Russian general warned the response to the Salisbury the attack could trigger "the last war in the history of mankind".
Speaking on BBC Radio 4's Today programme, Evgeny Buzhinsky said the West was "cornering Russia and to corner Russia is a very dangerous thing".
He added: "If the situation develops in the way it is now, it will end up in a very bad outcome."
полковник Константин Бахтин – Google Search
---
полковник Константин Бахтин – Google Search
---
полковник Константин Бахтин – Google Search
---
полковник Константин Бахтин – Google Search
| | |
| --- | --- |
| | mikenova shared this story from à ¿à ¾à »à ºà ¾à ²à ½à ¸à º à šà ¾à ½Ñ Ñ'à °à ½Ñ'à ¸à ½ à 'à °Ñ…Ñ'à ¸à ½ – Google News. |
---
им оказался близкий друг Чепиги-Боширова — полковник Константин Бахтин – МБХ медиа
---
Signed in as mikenova
Share this story on NewsBlur
Shared stories are on their way…
Second Sergei Skripal 'poisoner' identified as Russian military doctor
---
Alexander Petrov and Ruslan Boshirov told RT's editor-in-chief they had nothing to do with the Skripals' poisoning. September 12, 2018. RT News
The second man believed to be behind a nerve agent attack in Salisbury, England, has been identified as a Russian military doctor.
Investigative news outlet Bellingcat has tracked down what it says are the true identities of the two suspects, who claim they were only tourists.
The attack, which targeted ex-spy Sergei Skripal, is believed to have been ordered by senior Russian leadership.
The second man accused of being behind the nerve agent poisoning of Sergei Skripal has been identified as a Russian military doctor employed by the GRU, the Russian military intelligence service.
The UK in early September accused two Russian men, Alexander Petrov and Ruslan Boshirov, of attempting to assassinate ex-spy Sergei Skripal with a military-grade nerve agent in Salisbury, England in March 2018. UK Prime Minister Theresa May said the names were most likely aliases.
Russian President Vladimir Putin, whose government has long denied having any knowledge of the attack, initially claimed that the two men's names "mean nothing to us," then said that they were civilians.
Petrov and Boshirov even appeared on Russian TV to say they were visiting Salisbury as tourists.
But investigative journalism site Bellingcat has dug into the backgrounds of "Petrov" and "Boshirov," and says it has identified both men's true identities and that they work for the GRU.
On Monday, Bellingcat reported that the real name of "Petrov" is Dr. Alexander Yevgenyevich Mishkin, "a trained military doctor in the employ of the GRU."
Mishkin trained as a military doctor before joining the GRU, moving to Moscow in 2010, and being assigned the undercover identity of Alexander Petrov, Bellingcat says, citing both public documents and unnamed sources.
In late September, Bellingcat reported that "Boshirov" is actually Col. Anatoliy Chepiga, a highly decorated officer with the GRU, Russia's intelligence service.
Chepiga, 39, had been assigned the alter ego of Boshirov by 2010, Bellingcat said. This was the name used in his passport when he traveled to the UK earlier this year.
Bellingcat's findings also cast doubt on Russia's claims that Boshirov and Petrov were civilians and that the government had no knowledge of the Skripal attack.
The findings are also in line with the British government's claim, citing security and intelligence agencies' investigations, that Boshirov and Petrov were officers from Russia's intelligence services.
May has also said that authorization for the attack "almost certainly" came from senior members of the Russian government.
The UK has issued international arrest warrants for the two men, London's Metropolitan Police confirmed in a statement to Business Insider. However, Russia does not extradite its nationals.
Second Skripal poisoning suspect named as 'Russian GRU doctor'
---
London (AFP) – Investigative group Bellingcat on Monday identified the second suspect in the poisoning of former Russian spy Sergei Skripal as a doctor employed by Moscow's GRU military intelligence service.
The Kremlin has rejected past charges about its involvement in the case as fabrications aimed at discrediting Russia.
Yet analysts will read Bellingcat's latest publication for more clues into the alleged workings of a Russian spy agency at the centre of several international disputes.
"We have now identified 'Alexander Petrov' to be in fact Dr. Alexander Yevgenyevich Mishkin, a trained military doctor in the employ of the GRU," the British-based group said in a report published on its website.
Skripal and his daughter Yulia were poisoned by a Soviet-designed chemical agent called Novichok in the English town of Salisbury in March.
Britain accuses the Russian government of trying to kill Skripal in retribution for his ongoing work with European intelligence agencies.
Russia says Britain has no proof.
The Skripal case and last week's revelations that the GRU also allegedly tried to hack into the world's chemical weapons watchdog in the Netherlands have further tattered Moscow's strained ties with the West.
Bellingcat became a thorn in the Kremlin's side by detailing its alleged crimes during the wars in Syria and Ukraine.
It worked with the Russian investigative team at The Insider to name the first of the two Skripal suspects as GRU agent Anatoly Chepiga last month.
Bellingcat said Chepiga was decorated in 2014 with the nation's top award in a secret ceremony at the Kremlin.
"While Alexander Mishkin's true persona has an even sparser digital footprint than Anatoly Chepiga's, Bellingcat has been able to establish certain key facts from his background," it wrote.
The group showed an apparent scan of his real national ID card — called a passport in Russia — from 2001.
Mishkin was identified there as having been born in July 1979 in the northwestern region of Arkhangelsk.
Bellingcat said he graduated from one of Russia's elite Military Medical Academies with the qualification to become a doctor for the Russian naval armed forces.
"During his medical studies, Mishkin was recruited by the GRU, and by 2010 had relocated to Moscow, where he received his undercover identity — including a second national ID and travel passport -– under the alias Alexander Petrov," Bellingcat said.
Mishkin was said to have made repeated trips to Ukraine and had even stated the GRU headquarters as his home address.
Bellingcat said it gathered its information from open sources and 'testimony from people familiar with the person'.
– Bizarre interview –
The two suspects gave a bizarre interview to a Russian TV channel after the UK government released CCTV footage of their trip to Salisbury around the very time the Skripals were poisoned.
They explained that they went to the small town as tourists and had always wanted to see its tower.
The interview was not only widely mocked but also left security analysts at a loss to explain why Russia would stage-manage their hapless TV appearance in the first place.
One theory suggested by British intelligence was that Russian President Vladimir Putin wanted to publically punish the two men for both fumbling their assignment and getting caught.
Putin added to the mystery by unleashing a fresh attack on Skripal at an energy forum in Moscow last week.
"He is just a scumbag," Putin said of Skripal. "He is just a spy, a traitor to the homeland."
Putin was himself a foreign intelligence officer who was based in the German city of Dresden in the years leading up to the Soviet Union's collapse.
skripal – Google Search
---
skripal – Google Search
---
skripal – Google Search
---
skripal – Google Search
---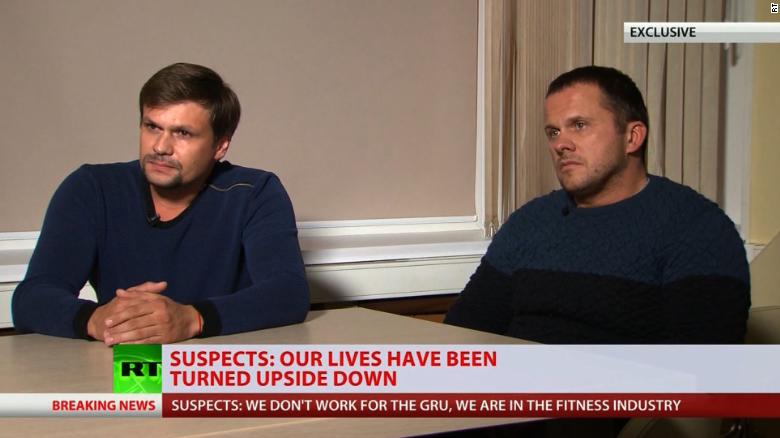 skripal – Google Search
---
LONDON — One of the men suspected of poisoning a former Russian spy and his daughter in Britain with a nerve agent is a military doctor …
Skripal, Yanukovych, Deripaska, Firtash, Mogilevich, Vekselberg, Akhmetov – (Sounds Like a Law Firm but it ain't. – M.N.) – Google Search – 8:04 AM 10/9/2018 | FBI News Review
---