"Life is a cabaret, old chum; Life is a cabaret…" | "When Sun Is Silent…" | "Mi ripigneva là dove 'l sol tace" – "Salis Bury! No Salir! No Exit!" This reality show is performed in the genre of cabaret, with The Demiurge playing the role of the invisible, omnipotent, omniscient, obsessive-compulsive, meticulous, artistic but talantless, pedantic Master of Ceremonies. 
And he left his signature too, as usually: "Boshirov" and "Petrov": Boshi (the Germans) and their Pet, ROV:
"Russkoye Osvoboditelnoye Voinstvo – The Russian Liberation Army" (the military-political movement of the Soviet POW-s in alliance with Nazi Germany during WW2, which was exploited and most  likely created by Abwehr).  
See Recent Posts on this subject: 
"Life is a cabaret, old chum
Life is a cabaret…"
"Salis Bury! No Salir! No Exit!"
Also: "Salus (Health) Bury"!
It looks like The Demiurge was trying to establish the communications with "Yours Truly" for some time, already; I found to some surprise. 
Salis Bury! Phonetically: Solis bury: Bury your sun! 
That's what he says: Bury your sun, I have a lot of "Novichok" for all of you, including your "Salis Transportation" which replaced the Bout Airlines. (Khe-Khe…) Choke, Noviy (Nova)! Noviy, choke! Novyi choke for you. 
You all will be zi Zalizbury Ztakez. 
Ziz iz zi new movie from Zi Demiurge, Canaris 5 or 6. He likez my poetry, z-z-z… 
Viktor Bout and the Far West Group (just like the more extended circle of the Andropov-Tsvigun's "Jungers", read all that pseudo-romantic greedy KGB brood) were probably the clients, fronts, and covers for the Abwehr The Demiurge which confirms the hypothesis of their masterminding of the 9/11. 
_______________________
Monday, August 5, 2013 – The Nature of The Beast – Variations on a theme by Dante Alighieri – by Mike Nova
tal mi fece la bestia sanza pace,
che, venendomi 'ncontro, a poco a poco
mi ripigneva là dove 'l sol tace.   60 
–
and this was I, and ever restless Beast 
did push me back, a step by little step 
to place of darkness: sun dared not to speak. 
–
и это Я был, потому что Зверь 
меня назад толкал, ступеньку за ступенькой 
пока Я не пришёл туда, где солнце немо. 
_____________________________
Interpretation: 
Salisbury: "Bury your sun! Choke, Noviy. Noviy, choke!"
The Demiurge is the owner of the Black Cat  Cabaret (Rodolphe Salis), and they have a lot of black cats in the store, to run to the left, right, and all the other possible directions and to to threaten and to cause all sorts of "bad luck" and other calamities. Here they run the Salis' black cat between Great Britain and Russia.
This reality show is performed in the genre of cabaret, with The Demiurge playing the role of the invisible, omnipotent, omniscient, obsessive-compulsive, meticulous, artistic but talantless, pedantic Master of Ceremonies. 
I want to see you naked, Demiurge, and in your prison cell, unless you write the real good memoirs for us, you old German geisha. 
See also:
Michael Novakhov on Amesbury Novichok: 
It looks like  The Demiurge suggests the solution: Bury your Aldrich Ameses. 
Novichok, Amesbury, and Aldrich Ames – Global Security News
globalsecuritynews.org/…/1057-am-7-5-2018-novichok-amesbury-and-aldrich-ames-is-t…
Jul 5, 2018 – 10:57 AM 7/5/2018 – Novichok, Amesbury, and Aldrich Ames: Is This A …… The Perfect Robots – By Michael Novakhov | Oakland 'Ghost Ship' …
Michael Novakhov
9.29.18
–
Mike Nova's Shared NewsLinks
Rodolphe Salis – Wikipedia
---
Louis Rodolphe Salis[1] (29 May 1851 – 20 March 1897) was the creator, host and owner of the Le Chat Noir ("The Black Cat") cabaret (known briefly in 1881 at its beginning as "Cabaret Artistique.") With this establishment Salis is remembered as the creator of the modern cabaret: a nightclub where the patrons could sit at tables with alcoholic drinks and enjoy variety acts on a stage, introduced by a master of ceremonies who interacted with the audience.
black cat between them – Google Search
---
Most of Europe considers the black cat a symbol of bad luck, particularly if one walks across the path in front of a person, which is believed to be an omen of misfortune and death. In Germany, some believe that black cats crossing a person's path from right to left, is a bad omen.
<a href="https://en.wikipedia.org/wiki/Black_cat" rel="nofollow">https://en.wikipedia.org/wiki/Black_cat</a>
Black cat – Wikipedia
---
Historical associations
[
edit
]
Superstition, prejudice, bringer of good or bad luck
[
edit
]
The folklore surrounding black cats varies from culture to culture. The Scots believe that a strange black cat's arrival to the home signifies prosperity. In Celtic mythology, a fairy known as the Cat Sìth takes the form of a black cat. Black cats are also considered good luck in the rest of Britain and Japan.[5]Furthermore, it is believed that a lady who owns a black cat will have many suitors.[6] In Western history, black cats have typically been looked upon as a symbol of evil omens, specifically being suspected of being the familiars of witches, or actually shape-shifting witches themselves. Most of Europe considers the black cat a symbol of bad luck, particularly if one walks across the path in front of a person, which is believed to be an omen of misfortune and death. In Germany, some believe that black cats crossing a person's path from right to left, is a bad omen. But from left to right, the cat is granting favorable times.[7] In the United Kingdom it is commonly considered that a black cat crossing a person's path is a good omen.[8]
salis – Google Search
---
salis – Google Search
---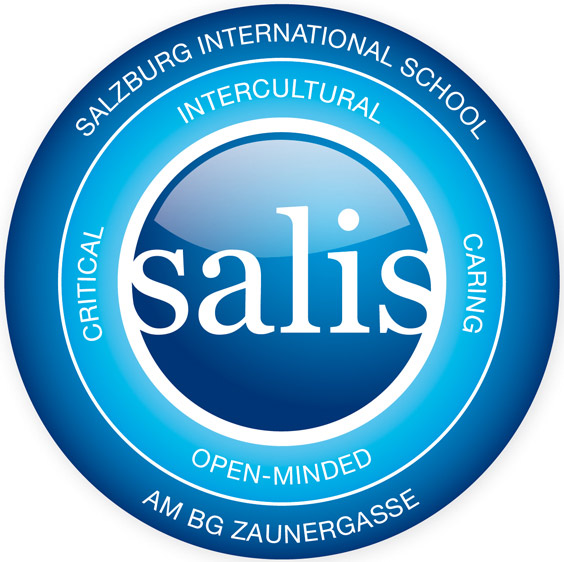 salis – Wiktionary
---
salir – Google Search
---
salir – Google Search
---
salir – Google Search
---
Viktor Bout Airlines – Google Search
---
Viktor Bout Airlines – Google Search
---
Viktor Bout Airlines – Google Search
---
NATO confirms Volga-Dnepr notice to quit SALIS ǀ Air Cargo News
---
NATO has confirmed the withdrawal of a Volga-Dnepr subsidiary from its contract for Strategic Air Lift International Solution (SALIS), which provides An-124 freighter uplift for the western military alliance.
A spokesperson for the NATO Support and Procurement Agency (NSPA) told Air Cargo News: "Since 2006 the NSPA has contracted for airlift to assist an international consortium of nations in meeting their requirements for outsize cargo airlift.
"These services have been operating for more than a decade and currently two separate contracts are in force to support the Support Partnership nations under what is known as the Strategic Air Lift International Solution or SALIS.
"The SALIS is an international consortium which includes 10 nations: Belgium, the Czech Republic, France, Germany, Hungary, Luxembourg, Norway, Poland, Slovakia, and Slovenia."
The NSPA spokesperson continued: "The current contracts were signed on 1 January 2017 – one with Antonov SALIS GmbH and a second one with Ruslan SALIS GmbH. These contracts are in force until the end of 2018.
"NSPA has been informed by Ruslan SALIS that they will not continue their service beyond the terms of their current contract which will remain in force until the end of 2018."
"NSPA is currently working with the SALIS nations to explore options to meet their future airlift requirement from January 2019 onward."
NSPA is unable to provide additional information at this time.
Two An124-100 aircraft, one each from the two freighter airlines, have been stationed permanently at Germany's Leipzig/Halle airport since March 2006 as part of the SALIS Project.
More aircraft are also made available at short notice, when required, to provide airlift for EU and NATO countries.
Russia's Volga-Dnepr Group said in a statement: "In line with our corporate strategy, Volga-Dnepr Group is focused on the growth of its business in the civil commercial sector and continuing to extend the scope of its niche products.
"We have been gradually withdrawing from the military logistics transportation market in due compliance with our previous commitments.
"The Group will not participate in the tender process initiated by NATO in its existing configuration, but we are open to continued cooperation with all organizations engaged in the transportation of humanitarian cargoes, and for future participation in disaster and emergency recovery programs."
Viktor Bout Airlines – Google Search
---
Topic: Strategic Airlift Interim Solution (SALIS)
---
During their annual spring meeting in Brussels in June 2003, NATO Ministers of Defence signed letters of intent on strategic air- and sealift. Eleven nations signed the letter of intent on airlift: Canada, the Czech Republic, Denmark, France, Germany, Hungary, Luxembourg, Norway, Poland, Portugal and Turkey. At the June 2004 Istanbul Summit, Defence Ministers of 15 countries signed a memorandum of understanding to achieve an operational airlift capacity for outsize cargo by 2005, using up to six Antonov An-124-100 transport aircraft. In addition, the Defence Ministers of Bulgaria and Romania signed a letter of intent to join the consortium.
In January 2006, the 15 countries signed a contract with Ruslan SALIS GmbH, a subsidiary of the Russian company Volga Dnepr, based in Leipzig.
In March 2006, the 15 original signatories were joined by Sweden at a special ceremony in Leipzig to mark the entry into force of the multinational contract. The contract's initial duration was for three years but this has now been extended until the end of 2014. Finland and Poland have also now joined the SALIS programme. The SALIS contract was re-competed in 2012 and Ruslan SALIS GmbH was rewarded a new two-year contract (2013/2014) with options to extend until December 2017.
Volga-Dnepr and Ukraine's ADB provide the SALIS aircraft and also provide AN-124-100 aircraft to support the Afghanistan mission, with weekly sorties from Europe to Afghanistan and back, under contractual arrangements with NATO Support Agency (NSPA).
The capabilities of SALIS will play a big role in on-going Afghanistan re-deployment.
Urban Dictionary: solis
---
Solis
 is a pretty common 
last name
. People with this last name want to know everything about their family and ancestors. Solis is a Spanish name derived from the Latin 
sol
, Solis a sort of common last name which is literally meaning sun. They are brave and not afraid to fight for what is right.
A 
very funny
 person who seems shy but isn't at all when you get to know her. Very smart loyal and talented. Will always be there for you when you need a friend. You will be very lucky to have a 
soli
as a friend
.
slightly larger than average fat dude who is a total psycho. Carries at least 4 knives at any given time. does not give a crap about anyone or anything. hates blacks and irish and his own brown kind for 
no really
 good reason. Funny as hell except when he wont shut the fuck up or plays 
little richard
 songs on repeat for hours at a time. doesnt know the difference between lurk and creep butg 
it doesnt matter
because he succcessfully does both simultaneously. Often goes by the name diesel, but spells it D-sol and says its not the same.
Dude did you hear what Solis did?
What D-sol pulled a knife yelled some crazy shit in a voice that sounded like a bad Bill Cosby impression then got wasted and somehow drove home without crashing into the bike shop again?
Yeah who told you?
Nobody. Youre talking about Solis.
All
---
salisbury poisoning – Google Search
---
Voice of America
–
7 hours ago
British investigators now say a third Russian military intelligence officer was involved in the poisoningin March this year of former spy Sergei …
Third Russian Possibly Involved in Salisbury Poisoning
---
British investigators now say a third Russian military intelligence officer was involved in the poisoning in March this year of former spy Sergei Skripal and his daughter Yulia in the southern English cathedral town of Salisbury.
Officials say the officer, who they suspect of carrying out reconnaissance for the nerve agent attack, has been identified by the British security services. At this stage, they say, they are not releasing his name – neither the alias he might have used nor his real identity.
The disclosure comes as Kremlin officials downplayed the unmasking earlier this week of one of the suspects in the attack as a decorated colonel in the GRU, the Russian military intelligence service.
Col. Anatoliy Chepiga, a GRU veteran who is believed to have served in an elite special forces unit in Afghanistan as well as in Chechnya and Ukraine, received Russia's top military honor, Hero of the Russian Federation, in 2014. It may have been bestowed on him personally by Russian President Vladimir Putin, say security analysts.
Chepiga was seen laughing on CCTV footage released earlier this year by the British authorities as he and a colleague, who used the alias Alexander Petrov, sauntered along a Salisbury street March 4 soon after the poisoning of Skripal, a former Russian agent who defected to Britain.
The two men have claimed they are sport nutritionists and in an interview, ridiculed by the British media and government, with the Kremlin-directed RT network, insisted they had gone to Salisbury, twice, to see the cathedral's spire and ancient clock. Their first day trip was a failure because of slush and snow, they said, although according to weather data there was no snow in the cathedral town on March 3.
The investigative journalism consortium Bellingcat, along with the news-site The Insider, say they have identified the decorated veteran, who used the alias Ruslan Boshirov, by trawling through open-source records of the graduates of Russian military academies and then matching his photograph. Leaked data of Chepiga's real passport provided final proof.
'Fake news'
The Russian Foreign Ministry says the Bellingcat identification is "fake news."
And Kremlin spokesman Dmitry Peskov told reporters Thursday: "Like you, we are just learning of this investigation in the media released that talks about certain people resembling certain other people." Other Kremlin officials say many people resemble each other.
Chepiga's apparent identification as one of the likely culprits of the assassination attempt using the rare toxin Novichok leaves in tatters the Kremlin claim that it had no involvement in the attack, say British officials. His seniority in the GRU, they argue, suggests the attack was sanctioned from the top of the Kremlin.
Bellingcat says aside from its own open-source probe, "multiple sources familiar with the person and/or the investigation have confirmed the suspect's identity." British officials say they have no dispute with the identification. But they are not officially confirming it and have not said in detail why, arguing they are unable to for security reasons.
Locals in Chepiga's home village, Berezovka, 640 kilometers east of Moscow in the Amur region, interviewed by the Russian newspaper Kommersant, confirm the identification and say they knew it was him even before the Bellingcat investigation. They say they recognized him from the CCTV footage British authorities released. Kommersant says the locals spoke on the condition of anonymity, fearing retribution.
"Yeah, that's Tolya," one woman told the newspaper, using Chepiga's nickname. She says he was a disciplined youth. "He didn't drink, didn't smoke, and never got involved with any bad crowd," she said.
Security analysts say it is possible that Chepiga and Skripal, a former GRU officer, knew each other. If so, it would add a personal element to the nerve agent attack. Skripal also served in Afghanistan, although not in a special forces unit but with Soviet Airborne Troops and many years earlier.
Skripal and his daughter survived the March nerve-agent attack, but a local woman not connected to the original attack died in July after being exposed to the same toxin, which was contained in a discarded perfume bottle dumped in a trash bin.
Skripal was a double agent for British intelligence in the 1990s. In December 2004, he was arrested by Russian authorities, tried, convicted of high treason and sentenced to 13 years in prison. He was included in a 2010 spy swap and settled in Salisbury.
Britain, the United States and most European Union countries responded to the Salisbury attack with expulsions of Russian diplomats and financial sanctions on Russia. The Kremlin denies any involvement in the attack and has maintained variously that the poisoning never happened, that it was carried out by Britain in order to blame Russia or that unknown third parties were responsible.
Third Salisbury attack suspect believed to have been identified by police
---
A third Russian accomplice alleged to have helped plan the Salisbury nerve agent attack is believed to have been identified by police.
The man, from Russia's military intelligence service the GRU, is reported to have visited Salisbury ahead of the poisoning of Sergei Skripal and his daughter Yulia, according to The Daily Telegraph.
The paper said the suspect was likely to have fed back details including the layout of the cul-de-sac where Mr Skripal lived and which door he used to enter and leave.
The Press Association has confirmed that the investigation is looking at several suspects, with a senior Government source stating that there are "at least two". An exact number has not been confirmed but the source said there were "multiple suspects" being investigated.
A Scotland Yard spokeswoman said: "We will not be discussing any further details in what remains a live investigation."
UK authorities believe two Russians, using the aliases Alexander Petrov and Ruslan Boshirov, smeared the highly toxic Novichok chemical on a door handle at the Wiltshire home of former GRU officer Mr Skripal on March 4.
The attack left Mr Skripal and his daughter critically ill, and Dawn Sturgess, 44, who was later exposed to the same nerve agent, died in July.
On Wednesday, the investigative group Bellingcat identified one of the suspects as Colonel Anatoliy Chepiga – a highly decorated GRU officer.
Bellingcat said it had identified Chepiga, who travelled to the UK with a passport issued in the assumed name of Ruslan Boshirov, by trawling through online records from Russian military academies.
Chepiga's former commanding officer Alexander Borzhko confirmed that Chepiga fought in Chechnya and received the Hero of Russia medal.
But President Vladimir Putin's spokesman Dmitry Peskov said he could find no information about such a person receiving the award.
The Government has declined to comment officially on the report, although it has previously said the two suspects wanted for the attack on the Skripals were GRU officers.
Bellingcat is reportedly close to identifying the second suspect.
The Kremlin says it expects Britain to say what it knows about the identity of the two suspects so that Russian officials can launch an investigation.
Mr Peskov said that the allegations made by the British-based investigative group cannot serve as a basis for such an inquiry.
"We can't have media as our vis-a-vis in such a sensitive case," he said.
"Such materials should only come from competent sources. From the very start, Russia has offered to conduct a joint investigation, but faced British refusals."
Meanwhile, the Government dismissed allegations that Russian security services infiltrated the British Embassy in Moscow to obtain visas for the suspected poisoners.
A Home Office spokeswoman said: "We reject these claims entirely.
"Applications of this type would be decided by a visa officer in the UK and not in the British Embassy in Moscow."
Salisbury Novichok suspects 'were detained in Netherlands earlier this year'
---
2010 – Sergei Skripal, a former Russian military intelligence officer jailed for spying for Britain, is released and flown to the UK as part of a swap with Russian agents caught in the United States. He settles in Salisbury.
March 3, 2018 – Yulia Skripal arrives at Heathrow Airport from Russia to visit her father in England.
March 4, 9.15am – Sergei Skripal's burgundy BMW is seen in suburban Salisbury, near a cemetery, where his wife and son are commemorated.
March 4, 1.30pm – The BMW is seen driving toward central Salisbury.
March 4, 1.40pm – The BMW is parked at a lot in central Salisbury.
Copy link to paste in your message
A police officer stands guard outside the Zizzi restaurant where Sergei and Yulia had lunch before they collapsed in a nearby park
March 4, afternoon – Sergei and Yulia Skripal visit the Bishops Mill pub.
March 4, 2.20pm to 3.35pm – Sergei and Yulia Skripal have lunch at the Zizzi restaurant.
March 4, 4.15pm – Emergency services are called by a passer-by concerned about a man and a woman in Salisbury city centre.
Officers find the Skripals unconscious on a bench. They are taken to Salisbury District Hospital, where they remain in critical condition.
March 5, morning – Police say two people in Salisbury are being treated for suspected exposure to an unknown substance.
Copy link to paste in your message
Detective Sergeant Nick Bailey was among the first police officers on the scene and was himself hospitalised
March 5, afternoon – Wiltshire Police, along with Public Health England, declare a 'major incident'
March 7 – Police announce that the Skripals were likely poisoned with a nerve agent in a targeted murder attempt.
They disclose that a police officer who responded to the incident is in serious condition in a hospital.
March 8 – Home Secretary Amber Rudd describes the use of a nerve agent on UK soil was a 'brazen and reckless act' of attempted murder
March 9 – About 180 troops trained in chemical warfare and decontamination are deployed to Salisbury to help with the police investigation.
Russian Foreign Minister Sergey Lavrov says Moscow might be willing to assist with the investigation but expresses resentment at suggestions the Kremlin was behind the attack.
March 11 – Public health officials tell people who visited the Zizzi restaurant or Bishops Mill pub in Salisbury on the day of the attack or the next day to wash their clothes as a precaution.
March 12, morning- Prime Minister Theresa May tells the House of Commons that the Skripals were poisoned with Novichok, a military-grade nerve agent developed by the Soviet Union during the Cold War.
March 12, afternoon – Public Health England ask everyone who visited Salisbury town centre on the day of the attack to wash all of their clothes and belongings.
Copy link to paste in your message
Officers wearing chemical protection suits secure the forensic tent over the bench where Sergei and Yulia fell ill
Karen Pierce on Russia 'Dicing with the lives of people of Salisbury'
Loaded: 0%
Progress: 0%
00:00
LIVE
MinimizeExpandClose
March 14 – The PM announces the expulsion of 23 suspected Russian spies from the country's UK Embassy.
March 22 – Nick Bailey, the police officer injured in the attack, is released from hospital.
March 26 – The United States and 22 other countries join Britain in expelling scores of Russian spies from capitals across the globe.
March 29 – Doctors say Yulia Skripal is 'improving rapidly' in hospital.
'Unknown time in the spring'  – Dutch authorities expelled two suspected Russian spies who tried to hack into a Swiss laboratory
April 3 – The chief of the Porton Down defence laboratory said it could not verify the 'precise source' of the nerve agent.
April 5, morning – Yulia Skripal's cousin Viktoria says she has received a call from Yulia saying she plans to leave hospital soon.
Copy link to paste in your message
Dawn Sturgess died in hospital on July 8
April 5, afternoon – A statement on behalf of Yulia is released by Metropolitan Police, in which she says her strength is 'growing daily' and that 'daddy is fine'.
April 9 – Ms Skripal is released from hospital and moved to a secure location.
May 18 – Sergei Skripal is released from hospital 11 weeks after he was poisoned.
June 30 – Dawn Sturgess and Charlie Rowley fall ill at a property in Amesbury, which is eight miles from Salisbury, and are rushed to hospital.
July 4 – Police declare a major incident after Ms Sturgess and Mr Rowley are exposed to an 'unknown substance', later revealed to be Novichok.
July 5 – Sajid Javid demands an explanation over the two poisonings as he accuses the Russian state of using Britain as a 'dumping ground for poison'.
July 8 – Mother-of-three Dawn Sturgess, 44, dies in hospital due to coming into contact with Novichok.
July 10 – Mr Rowley regains consciousness at hospital, and later tells his brother that Dawn had sprayed the Novichok onto her wrists.
July 19 – Police are believed to have identified the perpetrators of the attack.
August 20 –  Charlie Rowley is rushed to hospital as he starts to lose his site, but doctors can't confirm whether it has anything to do with the poisoning.
August 26 – Charlie Rowley admitted to intensive care unit with meningitis
August 28  – Police call in the 'super recognisers'  in bid to track down the poisoners
September 4 –  Charlie Rowley's brother says he has 'lost all hope' and doesn't have long to live.
Independent investigators, the Organisation for the Prohibition of Chemical Weapons, confirm the toxic chemical that killed Ms Sturgess was the same nerve agent as that which poisoned the Skripals.
September 5 – Scotland Yard and CPS announce enough evidence to charge Russian nationals Alexander Petrov and Ruslan Boshirov for conspiracy to murder over Salisbury nerve agent attack.
September 13 – Britain's most wanted men speak to RT and claim to be humble tourists
September 26 – The real identity of one of the two assassins, named by police as Ruslan Boshirov, is reported to be Colonel Anatoliy Vladimirovich Chepiga.
Poisoning of Sergei and Yulia Skripal – Wikipedia
---
On 4 March 2018, Sergei Skripal, a former Russian military officer and double agent for the UK's intelligence services, and his daughter Yulia Skripal were poisoned in Salisbury, England, with a Novichok nerve agent, according to official UK sources[3][4] and the Organisation for the Prohibition of Chemical Weapons (OPCW).[5] After three weeks in a critical condition, Yulia regained consciousness and was able to speak. She was discharged on 9 April 2018.[6][7] Sergei was also in a critical condition until he regained consciousness one month after the attack. He was discharged from hospital on 18 May 2018.[8][9]
Third suspect in Salisbury Novichok attack 'identified by security services'
---
A third suspect has been identified in the Novichok poisonings of former double agent Sergei Skripal and his daughter in Salisbury, according to reports.
Investigators believe another Russian military intelligence officer visited the city on a reconnaissance mission prior to the attack in March, the Telegraph reported.
The spotter would have travelled alone to assess the location before Ruslan Boshirov and Alexander Petrov brought toxic nerve agent Novichok into the UK in a perfume bottle.
They are suspected of poisoning Russian defector Skripal and his daughter Yulia by smearing Novichok on his front door before heading back to Moscow.
The Skripals both survived, but local woman Dawn Sturgess died after her partner Charlie Rowley found the perfume bottle used to dispense the poison.
It is believed that security chiefs have identified the new suspect who came to Salisbury to scope out the intended target.
Skripal suspect 'true identity' revealed as decorated Russian colonel
Philip Ingram, a former intelligence and security officer, told The Telegraph: "There was almost certainly intelligence on the ground before the attack was carried out, it is what is called a pattern of life study.
"They wouldn't have turned up at the house and put it on the door handle on a whim."
It follows reports that security services are investigating four other suspects believed to be linked to the attack – and analysis from a former Russian spy who said kill teams would tend to operate in teams of six.
Ex-spy Boris Karpichkov, 59, told the Mirror that eavesdroppers from Russian spy agency the FSB would have monitored Yulia Skripal's mobile, email, internet and Skype before she travelled to the UK to meet her father.
The team would have formed a  "Special Operations Group", or SOG, and cloned the passports of prisoners in other EU states to travel without visas – and some members may still be laying low following the attack.
Suspect Ruslan Boshirov has recently been identified by the investigative journalism bureau Bellingcat as a decorated GRU Colonel, Anatoliy Chepiga – despite repeated claims from Kremlin that his picture "means nothing to us".
Chepiga, 39, served in wars in Chechnya and Ukraine. He was made a Hero of the Russian Federation by decree of President Vladimir Putin in 2014.
Prime Minister Theresa May damned Russia for the attack at an address to the UN Security Council on Tuesday.
She said: "We have taken appropriate action, with our allies, and we will continue to take the necessary steps to ensure our collective security.
"Russia has only sought to obfuscate through desperate fabrication."
Moscow continues to deny claims of involvement, as officials called out Mrs May for refusing to present her evidence to them.
The country's Ambassador to London, Alexander Yakovenko, tweeted yesterday, quoting Foreign Minister Sergey Lavrov: "London arrogantly demands that we take responsibility for the crime just because they have some "evidence" no one has ever seen and they would not present it to the public. Frankly speaking, this is just childish.
"London violates at least three or four treaties and refuses to answer any questions. As for me, it is a clear sign of guilty conscience."
The Russian embassy said in a statement: "The UK is refusing to provide the Russian investigation with any information or evidence gathered by British Police when working on the Salisbury incident.
"British authorities (earlier) announced that they did not intend to pursue extradition of the "suspects" and made it clear that they were not interested in submitting their own requests for legal assistance, which could be provided by means of interrogation of certain persons, provision of access to documents, etc."
A Home Office spokeswoman said: "We set out our position clearly this month. The Police and CPS have identified two men as the prime suspects in the attack in Salisbury. We have repeatedly asked Russia to account for what happened in Salisbury in March, and they have replied with obfuscation and lies.
"We want these men to face justice in the UK and have taken steps to ensure that if they ever leave Russia in the future they can be arrested, detained and brought to the UK."
boshirov passport affair is attack on fsb – Google Search
---
Russia 'influenced UK embassy into giving Skripal assassins visas'
---
Russian secret services were today accused of influencing staff inside the British embassy to secure visas for the two men they sent to kill Sergei Skripal with novichok.
Investigators say they have evidence the Kremlin 'manipulated people' working for the UK's consulate in Moscow to ensure their assassins were handed UK business visas for their Salisbury murder mission.
Roman Dobrokhotov, one of those working for Bellingcat, said today that even basic searches show the men masquerading as sport nutritionists have 'no business history' in Russia.
He said: 'Our theory is that Russian security services obtained some access to the British embassy.
'It's not just manipulation in that they changed their documents somewhere, it is direct influence that Russian security services had on those people who were participating in this scheme of making visas.'
Copy link to paste in your message
The investigators who have outed Ruslan Boshirov, left, and Alexander Petrov, right, as Army officers today claimed Russia manipulated the British visa system to get them into the UK in March
Copy link to paste in your message
The real identity of one of the two assassins, named by police as Ruslan Boshirov, is reportedly Colonel Anatoliy Vladimirovich Chepiga. He is said to appear in this photo (circled) with a group of fellow military graduates in Chechnya
Copy link to paste in your message
Chepiga's life and official documents are marked 'top secret' but have been leaked to journalists
Ruslan Boshirov and Alexander Petrov entered Britain unchallenged in March carrying enough novichok to kill 4,000 people in a perfume bottle before fleeing the country 55 hours later having smeared it on Skripal's front door.
Last night suspect Boshirov was outed as Anatoly Chepiga, a colonel in Putin's feared special forces army who the President personally made a 'Hero of Russia' for missions in Chechnya and Ukraine.
The Kremlin said today it was looking into the reports. 'Many people look alike, but I cannot tell you who this citizen who was pointed out in this investigation is,' spokesman Dmitry Peskov told reporters.
Residents of Chepiga's home town in Russia's far east have since told Russian media they suspected he worked for the secret services because not even his family were told where he was posted.
Share this article
Share
31 shares
Petrov is believed to be a GRU Army captain travelling under his first name but on an alias surname and passport handed to him by Kremlin spymasters two years ago.
Mr Dobrokhotov said of Chepiga: 'He went to Britain with a business visa and that is very difficult to make.
'You have to have a lot of papers proving that you really have business and he didn't have any business.
'Our theory is that Russian security services obtained some access to the British embassy and the next part of our investigation will be directed at this topic; how Russian security services managed to manipulate the British embassy to make their agents get to British ground.'
A Home Office spokesman said: 'We reject these claims entirely. Applications of this type would be decided by a visa officer in the UK and not in the British Embassy in Moscow.'
Copy link to paste in your message
The British Embassy is Russia is a grand tower block building on the banks of the River Moskva
Copy link to paste in your message
But visa applications are initially handled at one of five external centres, including this one in Moscow. The Home Office insists the application would be handled in the UK
Copy link to paste in your message
President Putin (pictured today meeting zerbaijan's President Ilham Aliyev) denied the would-be assassins were working for the Russian government
Experts believe Colonel Chepiga may have known Skripal and personally wanted to kill him because of the GRU's entrenched hatred of traitors.  
Moscow today tried to smear the compelling evidence and said top secret documents and photographs unmasking the men were 'pure nonsense'. 
The Russian Embassy in London also suggested that British-based Bellingcat, whose investigators found the men by examining military records, leaked resident databases and passport files, is actually sponsored by MI6.
Putin gave 39-year-old Chepiga, who had served in Chechnya and Ukraine with the Spetsnaz batallion, Russia's highest bravery honour in 2014 – under his real name – suggesting that the President may know him personally.
Timeline: The rise of Putin's 'Hero of Russia' who fluffed Salisbury murder mission
May 5, 1979: Anatoliy Vladimirovich Chepiga is born Nikolaevka close to Russia's border with China, 5,000 miles from Moscow.
1997: 18-year-old is signed up to join Russia's Army in its far-eastern headquarters and graduates with honours four years later.
2001:  Chepiga joins the Spetsnatz Brigade – Russia's feared secret service Army often compared to the SAS three years before Sergei Skripal's arrest for treason.
2001-2008: He spends three long periods fighting in Chechnya and handed 20 medals
2009: Chepiga's transition to GRU spy begins when he is handed the alias Ruslan Boshirov and the documents to back it up.
2014: Putin makes Chepiga a 'Hero of Russia' – the country's highest award – for an unnamed mission referred to in records as 'peacekeeping'
2016: Chepiga travels abroad for the first time as Boshirov, under the guise as a businessman with Salisbury partner Petrov and the pair criss-cross Europe.
2018: The men turn up on Salisbury to kill Sergei Skripal and his daughter Yulia by smearing Novichok on his front door. But they bungle the operation and flee back to Russia.
But foreign ministry spokeswoman Maria Zakharova today branded the revelations a 'series of fibs' and state-sponsored press including Pravda have claimed the document leak is part of a western conspiracy cooked up by 'traitors'.
Ms Zakharova said today that Britain has 'no evidence and that is why they continue the information campaign the goal of which is distract attention from the key question: what did really happen in Salisbury?'.
But yesterday Defence Secretary tweeted a link to the Bellingcat research and said it showed the 'true identity of one of the Salisbury suspects' – only to delete it seconds later.
Moscow today pointed this out as proof Britain is not sure – and retired FSB major-general Alexander Mikhailov – a former spokesman for the FSB secret service – said: 'It is pure nonsense. How could secret documents happen to be publicly accessible?
He said: ' I can draw a dozen such pictures with Theresa May photograph.
'And, seriously, these days the British media with the help from traitors will blow lots of smoke'.
Meanwhile, pro-Kremlin newspaper Komsomolskaya Pravda (KP) pointed to alleged mistakes in the Bellingcat claims.
Citing a serving but anonymous Russian military source, the newspaper said the photograph of Chepiga 'really looks like' a picture of the young Boshirov.
But researchers claim the 'first mistake' is in claiming that Chepiga graduated from military college in the Russian Far East are four years.
'It just can't be true, the course was years long at that time,, and he had to graduate in 2002.
'And it is strange why he went to study at 18 – what was he up to for a full year, when he finished his school at 17?'
Copy link to paste in your message
Chepiga's name features on a memorial wall at the school under the Gold Star honour list. After graduating from the school with honours in 2001
Copy link to paste in your message
Copy link to paste in your message
Online investigations group Bellingcat published what it says is the real identity of Ruslan Boshirov (left), a suspect in the Salisbury poising plot. The group say he is actually Colonel Anatoliy Chepiga (pictured right)
Copy link to paste in your message
Ruslan Boshirov when he appeared on Russian-state TV with fellow suspect Alexander Petrov to claim they only visited Salisbury to see the famous cathedral spire
Copy link to paste in your message
Picture released by Bellingcat of Ruslan Boshirov's passport photo from 2009 with 'do not reveal information' stamped on it. The group claim he is is actually Colonel Anatoliy Chepiga
The source claimed that British-based researchers in Bellingcat claimed Chepiga's address from 2003 to 2005 was in the city of Khabarovsk and the same as army unit known as the 14th GRU brigade.
Mystery of Defence Secretary's deleted tweet: Gavin Williamson hails revelation of Salisbury suspect's 'true identity'… then hastily removes post
Copy link to paste in your message
Defence Secretary Gavin Williamson last night confirmed that the Salisbury assassin was a Russian colonel – only to delete his tweet seconds later.
Mr Williamson has not commented on. his confirmation
He briefly confirmed the story on social media and wrote: 'The true identity of one of the Salisbury suspects has been revealed to be a Russian Colonel. I want to thank all the people who are working so tirelessly on this case.'
But withing a minute it was gone.
The Ministry of Defence said Mr Williamson's social media profile was personal and it did not know why the tweet was deleted.
Scotland Yard declined to comment.
'But this is not true. This army unit at that time was based in Ussuriysk – 670 km away from Khabarovsk', he said.
He was also reported to have attended the Military-Diplomatic Academy of Defence Ministry known in the secret services as the 'music academy'.
Here, it is claimed, he got his second identity as Boshirov.
'Next time Chepiga's name comes out in December 2014 when he got his Hero of Russia award for performing some peacekeeping mission,' said KP.
'According to the researchers, the 14th brigade – where Chepiga was still listed for some reason – was spotted near Ukrainian border at the end of 2014.'
The Kremlin was branded shameful last night for claiming Chepiga and his unknown accomplice, who used the alias Alexander Petrov, were holidaymakers.
Boris Johnson tweeted: 'Utterly predictable news that GRU is behind Skripal atrocity.'
The former foreign secretary added: 'What have you got to say, Putin?'
The two Russian agents were charged over the poisonings by the Crown Prosecution Service earlier this month.
But they later appeared on Russian TV to insist they were visiting Salisbury for its cathedral.
As the bungled attack that left one dead and three seriously ill took another twist: It emerged that Chepiga fought for a feared Spetsnaz unit for 17 years and worked undercover for at least nine.
Putin says Salisbury poisoning suspects are civilians
Loaded: 0%
Progress: 0%
00:00
LIVE
MinimizeExpandClose
Salisbury assassin is colonel in Putin's brutal special forces army the Spetsnaz Brigade
Copy link to paste in your message
Spetsnaz have a terrifying reputation, built in recent years while conducting seek-and-destroy missions.
In modern times many have become jihadi hunters tracing and murdering extremists who committed atrocities against Russian troops in Syria and Chechnya (pictured).
There were reports Spetsnaz were behind the shooting down of flight MH17 over eastern Ukraine because a GRU officer was linked to the 'procurement and transport' of the weapons used.
Their elite soldiers are trained fight on ground, in the air and even under water.
The feared batallions is based in a headquarters nicknamed The Aquarium on an airbase near Moscow and is very large, deploying six times as many agents in foreign countries as the SVR. These are typically embedded in Russian embassies as military attaches and work on recruiting foreign double agents as well as monitoring military installations and new weapons systems.
In 1997 it was estimated to have 25,000 Spetsnaz soldiers under its command. Their legend has trickled down through the agency, with many desk-bound agents claiming to have a special-forces background even if they do not.
Many agents do have a military background, though, such as Sergei Skripal, who was recruited after serving in the Soviet army and ended up passing secrets to MI6.
There is also a large signals intelligence branch (like our GCHQ) with about 130 satellites orbiting the Earth and a corresponding branch that analyses the resulting visual images.
There are also specialist sub-departments for sophisticated cyber warfare, which recruit from Russia's top universities.
Sources said the soldier's high rank – the same as his intended victim, Colonel Sergei Skripal – suggested the attack was sanctioned at the highest level.
Did Salisbury hitman have a personal vendetta against Skripal? Would-be assassin 'may have poisoned ex-spy for being disloyal to the GRU'
Experts believe Colonel Chepiga may have known Skripal and personally wanted to kill him because of the GRU's entrenched hatred of traitors.
Both men were highly decorated veterans of Russia's wars and followed similar paths to the higher echelons of Russia's military secret services.
The GRU was betrayed by Mr Skripal before he was jailed and sent to the UK in a spy swap. He and his daughter were poisoned in March in Salisbury.
GRU recruits are shown videos of traitors being burned alive as part of their training to instill an entrenched hatred of them.
It is possible that Chepiga was handpicked for the job – or even volunteered – to ensure Skripal received the 'ultimate punishment'.
Chepiga was made an elite special forces soldier in 2001 – three years before Skripal's arrest for treason – so it is possible the men may have men.
Senior politicians queued up to accuse the Russians of being 'seriously dishonest' and lying about their complicity.
The identity of Chepiga was uncovered by investigative organisation Bellingcat, best known for its insight into the fighting in Ukraine.
It found that Chepiga has won more than 20 awards and a Hero of the Russian Federation medal during his illustrious military career.
Born in the isolated village of Nikolayevka, on the Russian-Chinese border in 1979, he is married with a teenage son.
In 2001 he graduated from the Far-Eastern Military Command Academy before being deployed to Chechnya three times.
Its website states: 'Anatoly Vladimirovich Chepiga was awarded the honorary title of Hero of the Russian Federation by order of the president of the Russian Federation.'
His name appears under a gold star honour list on a monument to academy alumni at a base near the Chinese border.
The medals are normally awarded by the president personally, and are given only to a handful of people each year.
Unlike most recipients there is little public information about Chepiga's life and official documents are marked 'top secret'.
The secretive nature of the award, combined with its timing in 2014, suggests it was for actions in Ukraine. His Spetsnaz unit was pictured on the eastern Ukraine border.
Investigators also found documents that trace Chepiga's movements around Russia and Europe.
He pops up at a remote military unit and in Moscow where he is likely to have studied at the Military Diplomatic Academy, or 'GRU Conservatory'.
The GRU was betrayed by Mr Skripal before he was jailed and sent to the UK in a spy swap. He and his daughter were poisoned in March in Salisbury.
Chepiga and Petrov are also accused of murdering Dawn Sturgess, who was inadvertently poisoned when she discovered a perfume bottle filled with the deadly novichok nerve agent used on the Skripals.
Tom Tugendhat, who chairs the Commons foreign affairs committee, said: 'It is confirmation of what we have known for a long time – that Russia is serially dishonest in its foreign affairs and has again lied about its complicity.
'These guys are amateurs. Their cover couldn't even survive investigation by newspapers.'
The Russian embassy in London made no comment
Copy link to paste in your message
This undated image is alleged to show Chepiga (circled) posing with fellow members of the Russian military
Skripal suspects deny working for Russia's military intelligence
Loaded: 0%
Progress: 0%
00:00
LIVE
MinimizeExpandClose
The dark star of Russia's elite special forces school: Colonel who signed up at 18, was honoured at gaudy memorial to military and then sent to kill Skripal
The highly-decorated spy blamed for the Salisbury poisonings was a veteran of Russia's elite special forces and had trained at one of the country's top military academies, it emerged last night.
The man behind the alias of Boshirov was unmasked by the investigative website as Colonel Chepiga – a GRU intelligence officer bestowed with Russia's highest state award.
His military career began at the age of 18 when he enrolled in a top military school just 25 miles from his tiny home village of Nikolaevka, near the Russia-China border.
Col Chepiga studied at the Far Eastern Military Command Academy in Blagoveschensk, an elite training ground for 'Spetsnaz' special forces officers.
His name features on a memorial wall at the school under the Gold Star honour list. After graduating from the school with honours in 2001, he was assigned to Russia's 14th Spetsnaz Brigade, based in the far-eastern city of Khabarovsk.
Copy link to paste in your message
Copy link to paste in your message
Dawn Sturgess (left) died after spraying Novichok on her wrists thinking it was a perfume. Her boyfriend, Charlie Rowley, (right) fell critically ill but recovered
Spetsnaz units are responsible for highly-secretive missions and are equivalent to the British SAS.
Under the command of the GRU, Russia's military intelligence agency, his brigade played a vital role in the second Chechen war and was also spotted near the Ukrainian border in late 2014.
The information was revealed by investigative website Bellingcat, which had conducted a painstaking investigation into his background.
It said that his unit had deployed three times to Chechnya, where Russia was carrying out what it called a 'counter-terrorist operation'.
The website of a state-run military volunteer organisation claims that Col Chepiga received more than 20 military awards and decorations in the course of his service.
And his former military school proudly boasts on its website that he was bestowed his homeland's highest honour, Hero of the Russian Federation, in 2014. The award is often presented by Vladimir Putin himself.
Copy link to paste in your message
This map shows the progress of the spies' assassination plot, as police managed to piece together using CCTV
Copy link to paste in your message
The two men chose a hotel in east London, 127 miles from Salisbury, despite heading to the city twice in three days
While the achievements of his fellow award-winners are detailed extensively, Col Chepiga's simply says it was awarded 'by decree from the Russian president'.
Bellingcat speculated that he could have been given the award for operations in Eastern Ukraine – where Russia's military was secretly operating in 2014.
Senior Russian military officials have since said that so-called 'little green men' – soldiers wearing uniforms with no insignia – were in fact members of Russia's Spetsnaz deployed secretly to Ukraine.
The Bellingcat website also found an undated photograph of graduates from the Far Eastern Military Command Academy on assignment in Chechnya.
It pointed out that the man on the far right looks strikingly similar to the man named as Boshirov by the Metropolitan Police – although it said it could not prove conclusively it was the same person.
They came across the photograph after sources said the school was a likely place for a Russian military officer with a specialism in Western European operations to have trained.
Copy link to paste in your message
CCTV image issued by the Metropolitan Police of Russian nationals Ruslan Boshirov (left) and Alexander Petrov (right) in Salisbury at around 1pm on March 4
Copy link to paste in your message
Sergei Skripal (right) and his daughter Yulia eating at a restaurant. Both were critically ill after the Novichok attack in Salisbury
After further digging, they came across the mysterious Colonel Anatoliy Chepiga. Address databases link him to the Military Unit 20662 – code for the 14th Spetsnaz Brigade.
The logo of the brigade is a black bat with a yellow parachute behind it. It was formed in the 1960s and has been under the command of the GRU for much of its history.
According to Yuri Shvets, a former KGB agent, GRU officers were referred to as 'boots' – tough but unsophisticated.
Once a member of the GRU, it is believed to be exceptionally difficult to leave. And those who do so to join foreign agencies are punished savagely.
Viktor Suvorov, a GRU officer who defected to Britain in 1978, said new recruits were shown a video of a traitor from the agency being burned alive in a furnace as a warning.
The GRU has become adept as using so-called 'non-linear warfare', which uses a combination of covert special forces operations, spying, cyber attacks and internet trolls to destabilise enemy nations.
It started as an intelligence-gathering agency for Trotsky's Bolshevik Red Army, and Lenin insisted it remain separate from the other intelligence organisations.
Today it still sits apart from the SVR, the external spying service, and the domestic FSB (the equivalents of Britain's MI6 and MI5), which were created when the notorious KGB was split in 1991.
How will the West react to proof Putin lied?
Commentary by Owen Matthews
THIS sensational revelation – the seniority of the would-be assassin and the official state support for the mission – shows that the Skripal hit must have been ordered at the very highest levels of the Russian state.
The evidence that Vladimir Putin personally ordered the attack grows stronger every day.
Indeed, by presiding over one of the most farcically inept cover-ups in memory – when the two Russians caught on CCTV here claimed to have been tourists visiting Salisbury cathedral – Putin has condemned himself out of his own mouth.
Days after British police released dozens of security camera images of the pair on their way from Moscow to Salisbury, Putin appeared on Russian television to defend them as 'innocent Russian citizens about whom we know nothing'. His fingerprints were all over the operation.
The following afternoon, 'Petrov' and 'Boshirov' themselves appeared to air a cock-and-bull story about being turned back from their mission to see Salisbury by slush – two days in a row.
Copy link to paste in your message
Russian President Vladimir Putin claimed the two suspects were just civilians and not members of the GRU
Before the denials by Putin and by the suspects themselves, it might have been possible to argue plausibly that the botched assassination attempt was some kind of rogue operation by Russia's secret services.
But Putin's personal defence of the suspects and the inept cover-up job by the state-controlled media constitute strong, if wholly unintended, proof of the Kremlin's deep complicity.
And now the Bellingcat revelations have added incontrovertible layers of detail to the emerging picture of a top-level GRU assassination squad operating on UK soil.
Using mostly open-source data, Bellingcat's researchers first unearthed details of the passports the suspects used to enter the UK, published by British police.
Petrov and Boshirov's passport numbers, it turned out, varied by just a single digit – and were issued by a Moscow office used exclusively for officials' travel documents.
Even more suspiciously, Boshirov's passport file was stamped 'Do not reveal information'.
Then, yesterday, came the clincher. By trawling through the records of GRU academy graduation classes, Bellingcat matched the photos of 'Boshirov' to the real-life Anatoliy Vladimirovich Chepiga.
Once they had a name, details of Colonel Chepiga's secret service popped up all over the internet, in online posts by veterans' groups and even written in letters of gold on a stone monument to the decorated graduates of one of the GRU's secret intelligence academies.
Chepiga served in Chechnya with the Spetznaz, the elite forces of the Federal Security Service, where by some reports he received 20 awards and decorations.
In short, Putin has been caught out telling analogue lies in a digital world.
Copy link to paste in your message
Counter-terrorism police released images of two suspects in connection with the Salisbury attack and named them as Alexander Petrov (left) and Ruslan Boshirov (circled right)
Bellingcat became famous for its painstaking investigation into the downing of a Malaysian Airlines Boeing over Eastern Ukraine in July 2014, collecting photos from social media and intelligence data showing the hour-by-hour progress of the Buk missile system which downed the plane, from a military base inside Russia into Eastern Ukraine and back again.
Russia's vehement denials of involvement were shown to be false. Now, with Bellingcat's dozens of detailed revelations about the true identity of one of the would-be Skripal assassins, another of the Kremlin's brazen lies has been carefully picked apart.
Perhaps the most terrifying part of the whole tragic story of the Skripal poisoning, which resulted in the death of an innocent British bystander, is the shocking combination of the Kremlin's deadly intent and utter incompetence.
Instead of quietly disposing of a 'traitor', Chepiga and his as-yet-unnamed accomplice succeeded in contaminating parts of Salisbury, murdering an innocent woman, and revealing themselves to the whole world as bungling idiots.
Attempting extra-judicial execution on British soil is bad enough. But to spread deadly nerve agent around a cathedral city is irresponsible bungling on an epic scale.
The question now, of course, is what the response of the West will be to this damning revelation.
Will Theresa May call for renewed sanctions? Will America ratchet up their rhetoric? We shall have to wait and see in the coming days.
What is clear is that the Kremlin and its henchmen have been revealed for what they are – not just a bunch murderous liars, but terrible at both.