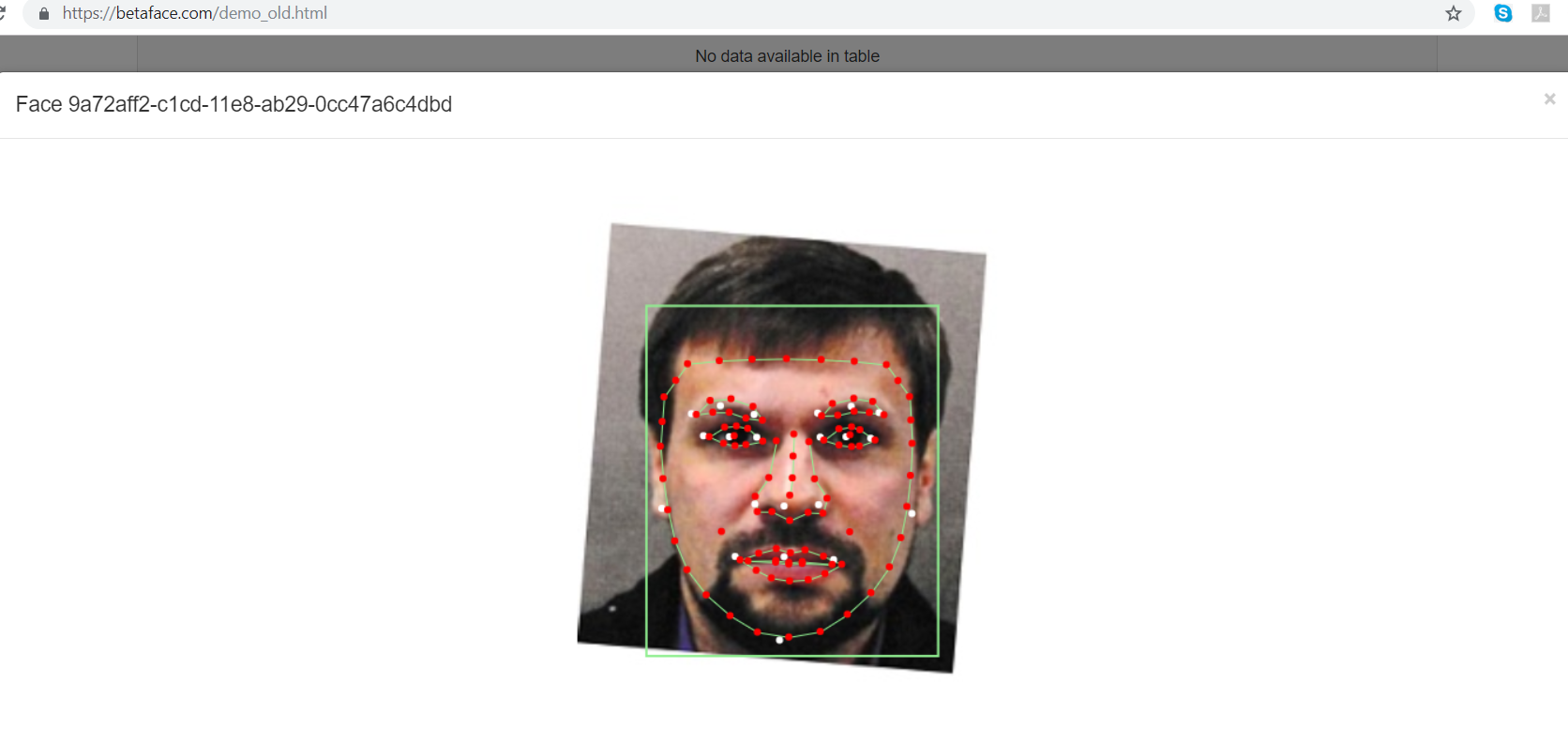 "But equally the identification of "Boshirov" with "Colonel Chepiga" is a nonsense. The problem is with Bellingcat's methodology…"
Mike Nova's Shared NewsLinks
"Boshirov" is probably not "Chepiga". But he is also not "Boshirov".
---
UPDATE: The Kommersant Evidence
Kommersant publishes interviews with people from Chepiga's home village. The article makes clear he has not been seen there for many years. It states that opinions differ on whether Chepiga is Boshirov. One woman says she recognised Boshirov as Chepiga when he appeared on TV, especially the dark eyes, though she had not seen him since school. Another woman states it is not Chepiga as when she last saw him ten years ago he was already pretty bald, and he has a more open face, although the eyes are similarly brown.
Naturally mainstream media journalists are tweeting and publishing the man's evidence and leaving out the woman's evidence.
But the Kommersant article gives them a bigger challenge. Kommersant is owned by close Putin political ally, Putin's former student flatmate, Chariman of Gazprominvestholdings and the UK's richest resident, Alisher Usmanov. That Russia's most authoritative paper, with ownership very close to Putin, is printing such open and honest reporting rather belies the "Russia is a dictatorship" narrative. And unlike the Guardian and BBC websites, on Kommersant website ordinary Russians can post freely their views on the case, and are.
One thing this does stand up is that Chepiga definitely exists.
The evidence mounts that Russia is not telling the truth about "Boshirov" and "Petrov". If those were real identities, they would have been substantiated in depth by now. As we know of Yulia Skripal's boyfriend, cat, cousin and grandmother, real depth on the lives and milieu of "Boshirov" and "Petrov" would be got out. It is plainly in the interests of Russia's state and its oligarchy to establish that they truly exist, and concern for the privacy of individuals would be outweighed by that. The rights of the individual are not prioritised over the state interest in Russia.
But equally the identification of "Boshirov" with "Colonel Chepiga" is a nonsense.
The problem is with Bellingcat's methodology. They did not start with any prior intelligence that "Chepiga" is "Boshirov". They rather allegedly searched databases of GRU operatives of about the right age, then trawled photos in yearbooks of them until they found one that looked a bit like "Boshirov". And guess what? It looks a bit like "Boshirov". If you ignore the substantially different skull shape and nose.

Only the picture on the left is Chepiga. The two on the right are from "Boshirov's" Russian passport application file, and the photo of "Boshirov" issued by Scotland Yard.
Like almost the entire internet, I assumed both black and white photos were from Chepiga's files, and was willing to admit the identification of Chepiga with "Boshirov" as valid. But once you understand is that – as Bellingcat confirm if you read it closely – only the photo on the left is Chepiga, you start to ask questions.
The two guys on the right and the centre are undoubtedly the same person. But is the guy on the left the same, but younger?
<a href="http://Betaface.com" rel="nofollow">Betaface.com</a>, which runs industry standard software, gives the faces an 83% similarity, putting the probability of them being the same person at 2.8%.
By comparison it gives me a 72% identity with Chepiga and a 2.1% chance of being him.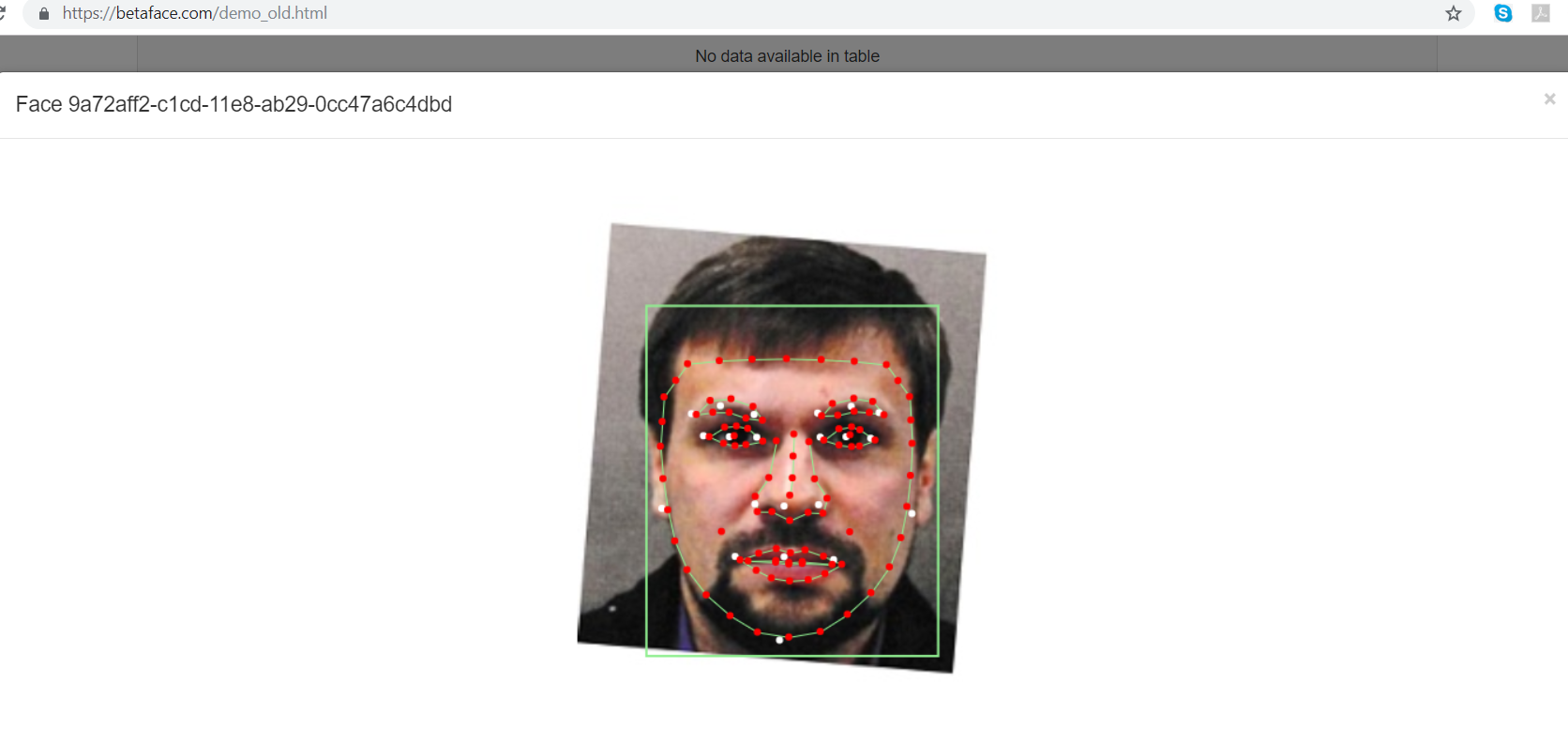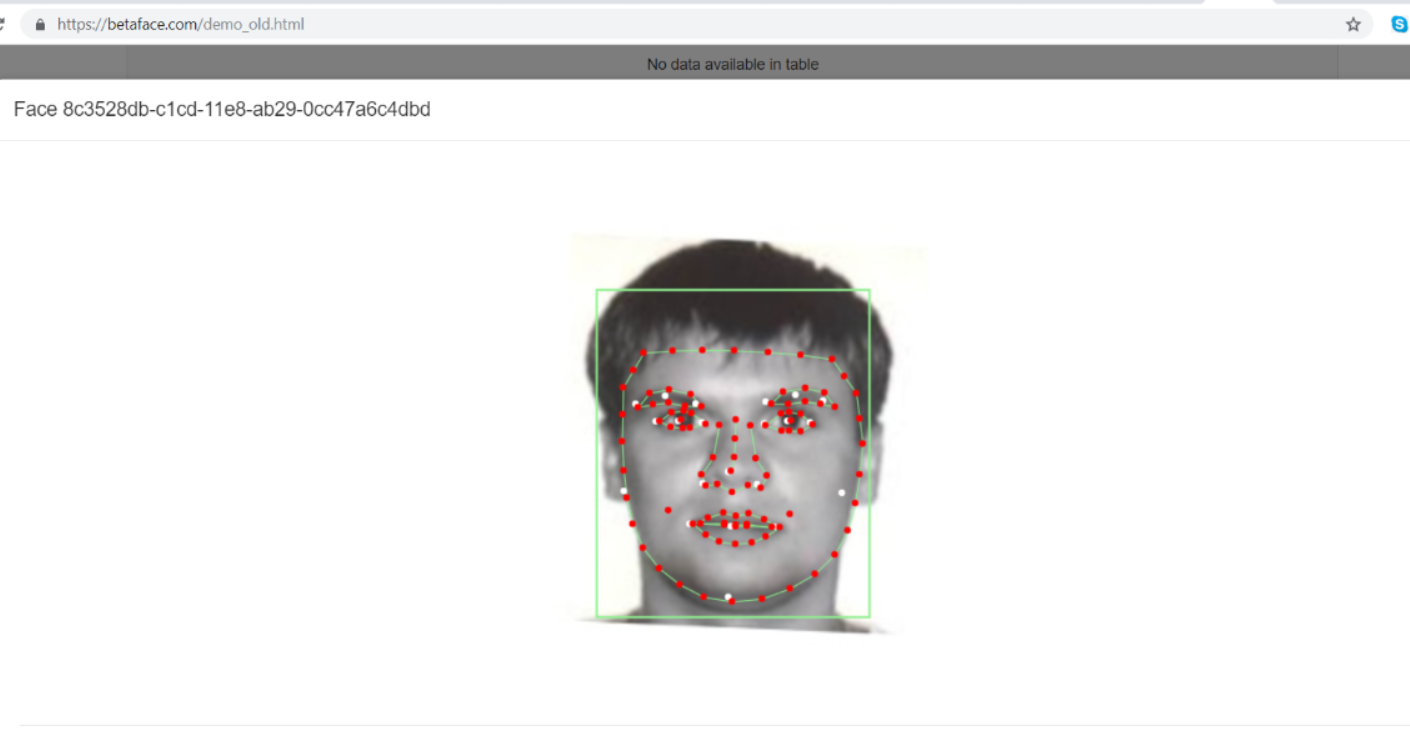 There is a superficial resemblance. But if you take the standard ratios used for facial recognition, you get a very different story. If you draw a line between the centre of the pupils of the two guys centre and right, and then take a perpendicular from that line to the tip of the nose, you get a key ratio. The two on the right both have a ratio of 100:75, which is unsurprising since they are the same person. The one on the left has a ratio of 100:68, which is very different.
To put that more simply, his nose is much shorter, and less certainly his eyes are further apart.
It is possible this could happen in photos but it still be the same person. The head would have to be tilted backward or forward at quite a sharp angle to alter these ratios, which does not seem to be the case. The camera could be positioned substantially above or below the subject, again not apparently the case. And the photo could be resized with height and width ratios changed. That would hard to detect.
But the three white dots across the bottom of the nose are particularly compelling (the middle one largely obscured by a red dot in the Chepiga photo). They illustrate that Chepiga has a snub nose and Boshirov something of a hook. Again, the software is reinforcing what they eye can plainly see.
However, there are also other ratios that are different. Chepiga has a narrower mouth compared to the distance between the pupils than the two photos of "Boshirov", and that is measured on the same plane. The difference is 100-80 compared to 100-88. It is a ratio that can be changed by facial expression, but this does not seem to be the case here.
Professor Dame Sue Black of the University of Dundee is the world's leading expert in facial forensic reconstruction. I once spent a fascinating lunch sitting next to her, while I was Rector. I shall contact her for her view on whether the guy on the left is the same person, and if she is kind enough to give me an opinion, I shall pass it on to you unadulterated.
This website is less definitive, but gives a nice clear result, and you can repeat it yourself without having to subscribe (unlike <a href="http://Betaface.com" rel="nofollow">Betaface.com</a>).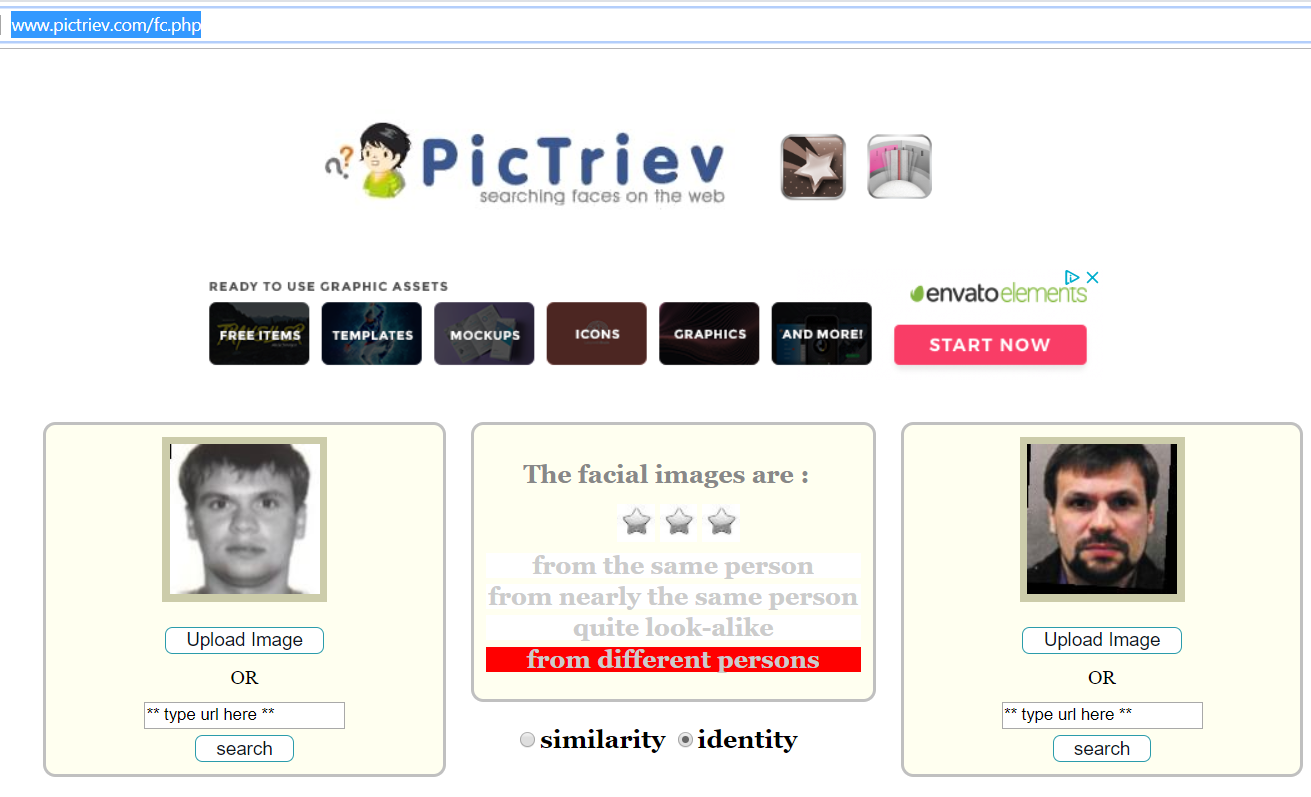 Again for comparison, I tried two photos of myself 12 years apart and got "from nearly the same person".
It is worth repeating that the only evidence that Chepiga is Boshirov offered by Bellingcat is this photo. The rest of their article simply attempts to establish Chepiga's career.
This is gross hypocrisy by Bellingcat, who have argued that scores of photos of White Helmets being Jihadi fighters are not valid evidence because you cannot safely recognise faces from photographs.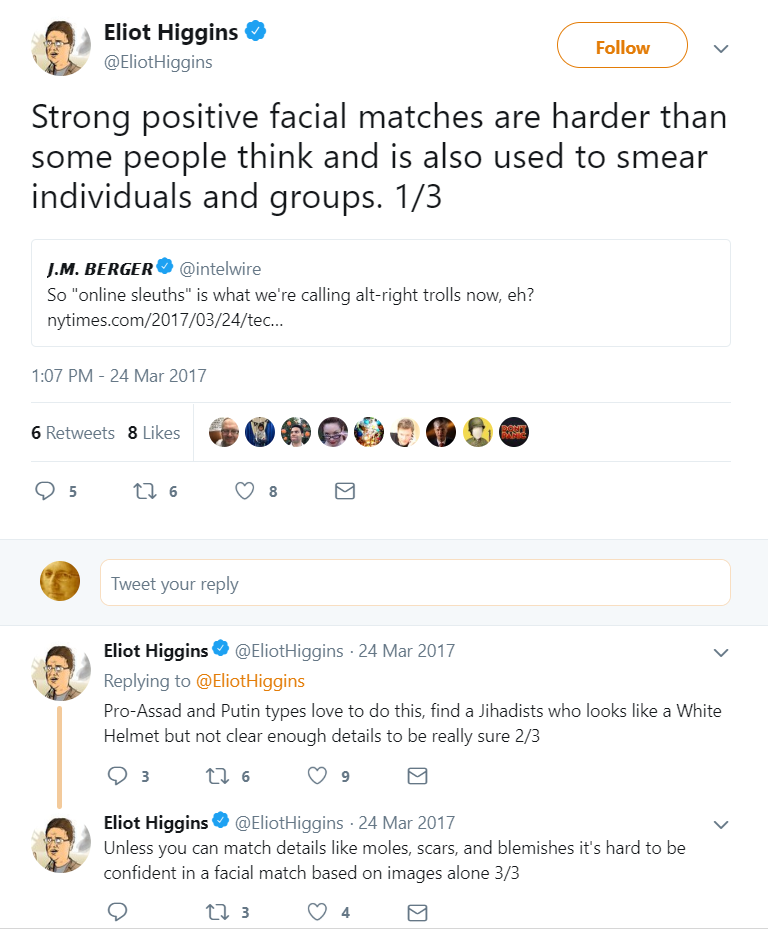 Yet Higgins now claims his facial identification of Chepiga as Boshirov as "definitive" and "conclusive", despite the absence of moles, scars and blemishes. Higgins stands exposed as a quite disgusting hypocrite. Let me go further. I do not believe that Higgins did not take the elementary step of running facial recognition technology over the photos, and I believe he is hiding the results from you. Is it not also astonishing that the mainstream media have not done this simple test?
The bulk of the Bellingcat article is just trying to prove the reality of the existence of Chepiga. This is hard to evaluate, but as the evidence to link him to "Boshirov" is non-existent, is a different argument. Having set out to find a GRU officer of the same age who looks a bit like "Boshirov", they trumpet repeatedly the fact that Chepiga is about the same age as evidence, in a crass display of circular argument.
This unofficial website does indeed name Chepiga as a Hero of the Russian Federation and recipient of 20 awards, as Bellingcat claims. But it is impossible to know if it is authentic, and by contrast there is no Chepiga on the official list of Heroes of the Russian Federation, for the stated 2014 or for any other year, which Bellingcat fail to mention. Their other documents and anonymous sources are unverifiable.
The photo of the military school honours arch, with Chepiga added right at the end and not quite in line, looks to me very suspect. My surmise so far would be that most likely Bellingcat's source of supply is Ukrainian, and trying to tie the Skripal affair into the Ukrainian civil war via Chepiga.
My view of the most likely explanation on presently available evidence is this:
Boshirov is not Boshirov, and the Russian Government are lying.
Boshirov is not Chepiga, and Bellingcat are lying.
The whole Skripal novichok story still does not hang together, and the British government are lying.
I will continue to form my opinions as further evidence becomes available.
UPDATE Incredibly, at 13.15 on 27 September the BBC TV News ran the story showing only the two photos of "Boshirov", which of course are the same person, and not showing the photo of Chepiga at all!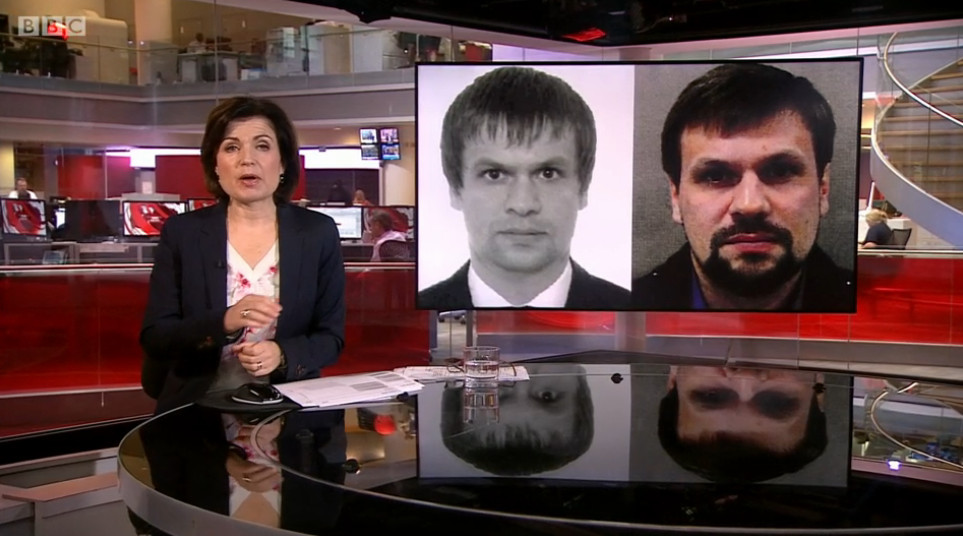 BBC News at One
Missouri Man, 20, Killed by His Own Car in Freak Jack in the Box Drive-Thru Accident – PEOPLE.com
---
hapsburg group – Google News
---
hapsburg group – Google News
---
Manafort confession charged "Hapsburg" – Ukraine
---
The podium was top-notch in October 2012, shortly before the elections in Ukraine – with former EU Commission President, former Polish President and MEP and former Austrian Chancellor. Romano Prodi, Aleksander Kwasniewski and Alfred Gusenbauer discussed in Berlin about "Ukraine and the EU: elections, integration and economic problems". The event was initiated by the European Center for Modern Ukraine (ECMU) based in Brussels.
That this think tank is actually set up at the behest of the Ukrainian government by Viktor Yanukovich, which is not apparent. Nor that the three gentlemen on the podium were actually paid to make a political mood, namely for a rapprochement between Ukraine and the EU. They were part of the so-called Hapsburg Group and toured Europe with this message between 2012 and 2014. Yanukovych is open.
Gusenbauer thought he had received his fee from a US company, he told the BBC in February , when the charges first came up. This company in turn was commissioned by Paul Manafort, later campaign manager Donald Trumps. This is now documented in Manafort's confession to special investigator Robert Mueller last week. It leaves no doubt that the Hapsburg Group existed and its activities were financed by the Yanukovych regime – with or without the knowledge of those involved.
"Independent experts"
Manafort founded it in 2012 with the aim of "gathering a small group of high-profile, influential European leaders and politically credible friends who can act informally and without any visible relationship with the Ukrainian government." Secrecy was part of the plan: the "independent experts" would speak for Yanukovych, and talk down the proceedings surrounding the incarcerated Yulia Timoshenko. In the end, the work was unsuccessful – the approach failed, Yanukovich was overthrown after protests at the Maidan in 2014.
Altogether should be flowed between Manafort and Yanukovich 60 million euros, by black money and money laundering. Manafort paid two million euros to the Hapsburg Group in 2012 and 2014 through at least four offshore accounts. In order to circumvent the European tax, it was "wrongly stated in the contract with the Hapsburg Group that their activities would not take place in Europe," states the confession.
Gusenbauer received 30,000 euros per month, Bloomberg reported in June , when an unredigated memo from Mueller was online for a few hours. According to a 2012 Manafort employee reported: "Alfred Gusenbauer is ready to be discreet." On the phone he had the idea to comment "from the underground". Gusenbauer said he had made speeches in the conviction that he would approximate Ukraine to the EU. He did not question the origin of the money. He assured the platform Addendum to have his fee taxed in Austria. (Anna Sawerthal, 21.9.2018)
hapsburg group – Google News
---
Manafort closes in Russia affair deal with investigator Mueller – USA
---
Paul Manafort was the innocent victim of a conspiracy – as US President Donald Trump had been emphasized. Manafort himself wants to be much more difficult for the US president, because on Friday someone voiced his reproaches, who must know. He pleaded guilty to a court in Washington, DC.
From Trump's point of view, probably even worse: his former shop steward has concluded a deal with Russia's special investigator Robert Mueller. The deal is about informant activity, the transfer of documents and statements.
Trump's defense team seems to have been surprised by the cooperation with Mueller. Just before the court hearing, Rudy Giuliani, the president's lawyer, "The president has done nothing wrong and Paul Manafort wants to tell the truth." A little later, the cooperation agreement was announced, whereupon Giuliani sent a new statement. "The President has done nothing wrong," is only read in it – without reference to Manafort.
A maximum of ten years in prison
Only a few hours earlier it had even become known that the former lobbyist had reached an agreement with Mueller. According to this, Manafort, who led the election campaign of Donald Trump from June to August 2016, wanted to admit that he was guilty of conspiracy against the US (a broadly based indictment that may include tax evasion and money laundering). He also admitted that he had obstructed the judiciary through several attempts to influence the witnesses. US media speculated on Friday evening, Manafort had already made before the court hearing first testimony against Mueller to prove that he could offer the investigators something. The deal includes a point that prosecutors can use less punishment if they "are convinced that
Im Gegenzug zum Schuldeingeständnis gaben Mueller und sein Team dem 69-jährigen Manafort bereits jetzt Garantien hinsichtlich der Länge seiner Haft. Der frühere Lobbyist, der in einem von zwei Steuerhinterziehungsprozessen bereits schuldiggesprochen ist, soll nun zu nicht mehr als zehn Jahren Gefängnis verurteilt werden können. Theoretisch hätten die Anklagepunkte eine deutlich längere Haft möglich gemacht.
"Hapsburg Group"
Die Anklage gegen Manafort steht mit seiner Arbeit für Trump nicht unmittelbar in Zusammenhang. Das Team rund um Mueller war allerdings bei seinen Nachforschungen zu einer möglichen Zusammenarbeit der Trump-Kampagne mit Russland auf die Lobbying-Aktivitäten Manaforts für den früheren prorussischen Präsidenten der Ukraine, Wiktor Janukowitsch, gestoßen. Manafort hatte laut der Anklage mehrere Millionen Dollar aus diesen Einkünften nicht ordnungsgemäß versteuert und sich auch der Geldwäsche für seine Auftraggeber schuldig gemacht. Zudem hatte er sich nicht – so wie vorgeschrieben – als Auslandslobbyist registriert.
In the present "Information" – the text of the indictment, whose contents Manafort by confession referred to as true – is again from the "Hapsburg Group" the speech. It is the lobby group of European politicians, speculated by the US media, even Austria's ex-chancellor Alfred Gusenbauer heard her. This denies.
There have been two procedures against Manafort, which are now to be merged. In the first of the two, he was already partially convicted in the jury in August, he himself had denied all allegations. Trump had then praised Manafort via Twitter because he was "under pressure" from the investigators "broken" or cooperate. He can not say that anymore either. (Manuel Escher, 14.9.2018)
Studying the Bible using the C.I.A. method | Opinion
| | |
| --- | --- |
| | mikenova shared this story from www.panolawatchman.com – RSS Results in opinion of type article. |
---
We take the Bible as our guide, rule and practice in the C.I.A. (Comprehension, Interpretation, Application) approach to studying the Bible.
It will teach us to move beyond loving God with just our hearts to loving Him with our mind and soul. The Bible will focus on answering the question "What does the Bile say about God?" Our Bible will aid us in the worthy task of God-discovery. The Bible is not a book about self-discovery, but rather a book about discovering God. The Bible is God's declared intent to make Himself known to us. He reveals his love to us in John 3:16, "For God so loved the world that he gave his one and only son that whoever believes in him shall not perish but have eternal life."
Our focus changes the way we understand the Bible. We look first on what a scripture can teach us about the character of God, allowing self-discovery to be the by-product of God-discovery. This is a much better approach because here can be no true knowledge of self apart from knowledge of God. Thus knowledge of God leads to true knowledge of self, which leads to repentance and transformation. Paul, in Romans 12:2, indicates "Do not conform any longer to the pattern of this world, but be transformed by the renewing of your mind. Then you will be able to test and approve what God's will is—his good, pleasing and perfect will." Most of us are good at loving God with our hearts. We are good at employing our emotions in our pursuit of God.
In studying the Bile, we can use the C.I.A. approach to examine the scriptures. We will begin by placing the scriptures in its historical and cultural setting. We will read through the scriptures to encounter the meaning of the words. This allows us to proclaim and understand what the scripture wants to say to us. As we encounter and proclaim the scriptures, we can relate to the scriptures. The three C.I.A. procedures are:
Comprehension: Reading for comprehension will allow us to test our knowledge of what we have read. The objective is to help us read for detail. When we read for comprehension we ask ourselves, "What do the scriptures indicate or reveal?" A person who comprehends the scriptures can tell specifically what happened and how we can relate to it. This is the first step toward being able to interpret and relate to the meaning of the scriptures.
Interpretation: While comprehension asks, "What do the scriptures indicate?", interpretation asks "What does it mean?" Once we have read a scripture enough times to know what it says, we are ready to look into its meaning. A person who interprets the scriptures can tell us what it means and how we can relate to it in everyday life.
Application: After doing the work to understand what the scripture says and what the scripture means, we are finally ready to ask, "How should it change us?" What is the central theme or thought of the scriptures? Here is where we draw on our God-centered perspective, as we encountered the C.I.A.
What does the scripture teach us about God?
What is the main or central theme or tendency as we relate to reading of the scriptures?
How does this aspect of God's character change my view?
What should I do in response or what action should I take?
Knowledge of God gleaned through the study of the Bible and the C.I.A. can help us be better disciples of Jesus Christ.
J.B. Morris leads Rock Hill United Methodist Church
Tropical Storm Kirk winds at 50 mph as it moves into Caribbean – Florida Today
---
Vice Squads in America – Google Search
---
FBI Taking Over Investigation of Columbus, Ohio Vice Squad | Ohio News
---
Signed in as mikenova
Share this story on NewsBlur
Shared stories are on their way…
Today / Me
---
afd alternative for germany – Google Search
---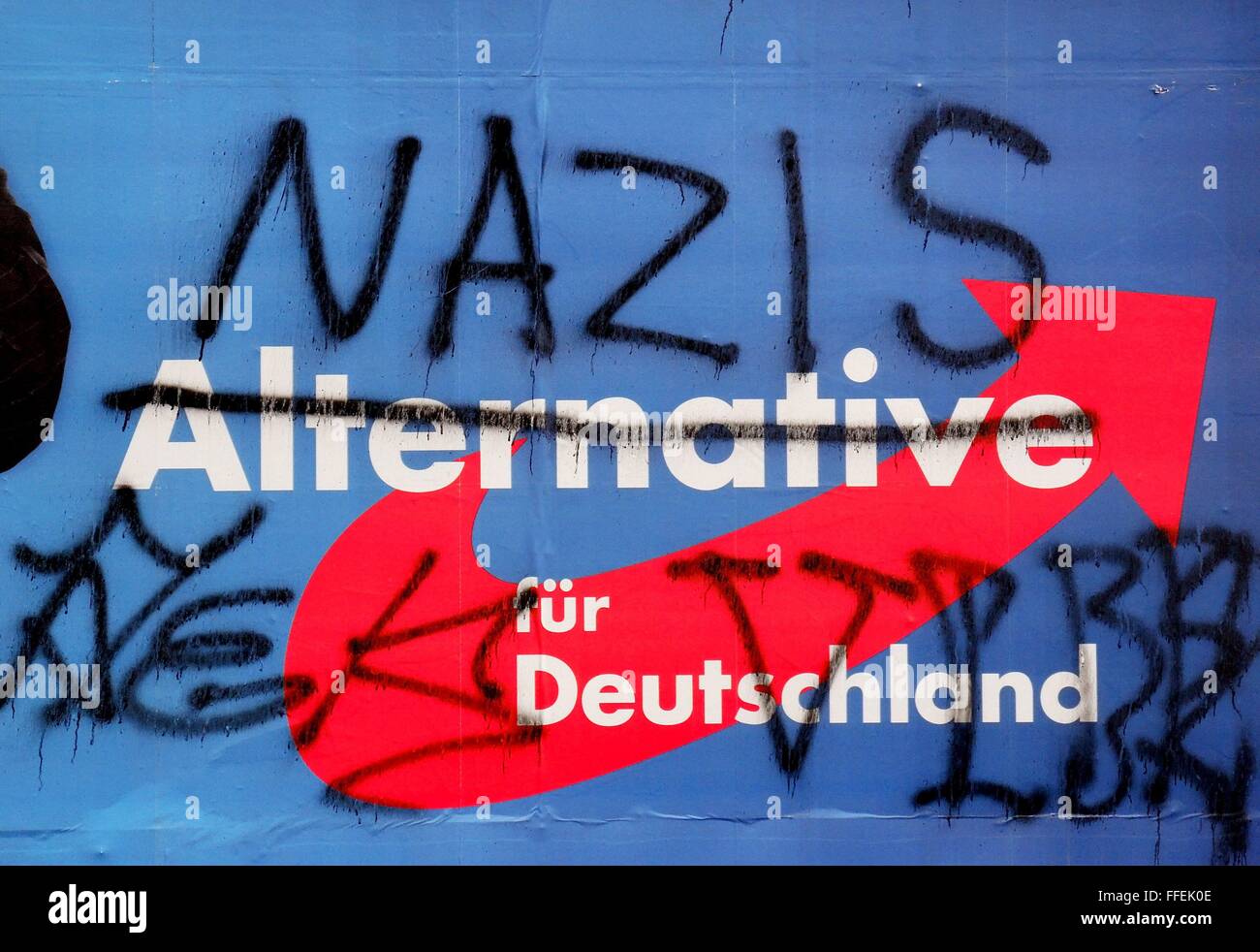 afd alternative for germany – Google Search
---
afd alternative for germany – Google Search
---
afd alternative for germany – Google Search
---
Hot Butter – Pop Corn (Dance) – YouTube
---
Hot Butter – Pop Corn (Dance)
Seeing Ally Against Muslims, Some German Jews Embrace Far Right, to Dismay of Others
---
How the Alternative for Germany Has Transformed the Country
---
Wir verwenden Cookies, um die Funktion unserer Website zu gewährleisten, Inhalte und Werbung zu personalisieren und unseren Datenverkehr zu analysieren. 
Datenschutz
Signed in as mikenova
Share this story on NewsBlur
Shared stories are on their way…
Right-wing AfD second most popular party in Germany, poll finds
---
According to the 'Deutschlandtrend' survey published by German broadcaster ARD, the SPD would take 17 percent of the vote, putting them third.
The Christian Democrats and its sister party the Christian Social Union (CDU and CSU) would achieve 28 percent of the vote – their worst result since the 'Deutschlandtrend' poll started in 1997.
Meanwhile, 9 percent of respondents of the survey would vote for the FDP, while the Left would receive 10 percent of the vote and the Greens 15 percent.
Overall, the coalition government of Union and SPD would receive 45 percent of the vote – meaning that a grand coalition majority government would not be possible.
Compared to the previous 'Deutschlandtrend' poll on September 6th, the Union and the SPD lose one percentage point each, the AfD increases by two percentage points, while the Greens and FDP each increase by one. The proportion of the Left has remained the same.
Union dip
The Union's popularity dip comes against a backdrop of unsettled weeks, including unrest in Chemnitzinvolving xenophobic protests rallies after the death of a German man, allegedly by asylum seekers.
The case of Hans-Georg Maaßen, who led Germany's domestic intelligence agency, but was pushed out of the job and given another role in the Interior Ministry has also been major news in Germany, and attracted fierce criticism from the media.
Maaßen had questioned the authenticity of footage in Chemnitz, saying there was no proof that "hunting down of foreigners" had taken place, contradicting Chancellor Angela Merkel who had condemned the behaviour.
Support dwindling
Meanwhile, Federal Interior Minister Horst Seehofer (CSU), appears to have been harmed by his involvement in the dispute over Maaßen. Only 28 per cent of respondents said they considered him as a good Interior Minister, down from 39 percent in April.
At the same time, the support for the 69-year-old is also dwindling considerably among Union supporters. Only 31 percent said they were still satisfied with his work, compared to 45 percent in April this year.
SEE ALSO: In depth – Is the AfD becoming too extreme?
The supporters of all other parties are mostly critical of the current leadership of the Interior Ministry. But Seehofer scored significant points among the supporters of the AfD. The poll found 61 percent of them were behind him, largely due to his stricter stance on migration, including not allowing refugees already registered in another EU country to enter Germany.
For the survey, Infratest Dimap polled 1,035 voters Monday through Wednesday and asked respondents to answer the questions as if Bundestag elections were taking place Sunday.
Strong approval for social housing
Almost half of eligible voters (46 percent) believe that more money for social housing is the most effective public measure to ease the situation on the rental market.
Every fourth citizen (26 percent) believes in the effectiveness of the rental price brake (rent control), while 13 percent of respondents said a stronger promotion of private housing would be useful.
A total of eight percent said direct financial support to tenants through housing allowance would be an effective measure against accommodation shortages.
afd alternative for germany – Google Search
---
Charles Wood Jr. – Google Search
---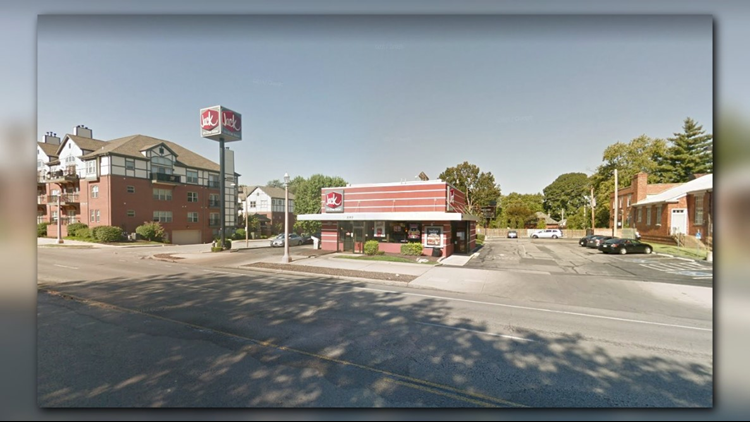 Charles Wood Jr. – Google Search
---
Charles Wood Jr. – Google Search
---
<a href="http://STLtoday.com" rel="nofollow">STLtoday.com</a>
–
16 hours ago
Charles Wood Jr., 20, was pronounced dead at a hospital after the … Wood pulled up to the drive-thru window at an angle just after 10 p.m., …
<a href="http://myfox8.com" rel="nofollow">myfox8.com</a>
–
11 hours ago
Charles Wood Jr., 20, pulled up to the window at an angle around 10 … Wood was pinned to the tree, with injuries to his head, neck, torso and …
Freak accident at Jack in the Box drive-thru kills Missouri man, 20