Mike Nova's Shared NewsLinks
German Chancellor Merkel has a new rival with powerful supporters: her own spy chief
---
Rick Noack and Luisa Beck, The Washington Post
Published
German Chancellor Angela Merkel at a news conference following a European Union (EU) leaders summit in Brussels on Feb. 23, 2018.

German Chancellor Angela Merkel at a news conference following a European Union (EU) leaders summit in Brussels on Feb. 23, 2018.

Photo: Bloomberg Photo By Dario Pignatelli.
Photo: Bloomberg Photo By Dario Pignatelli.
German Chancellor Angela Merkel at a news conference following a European Union (EU) leaders summit in Brussels on Feb. 23, 2018.
German Chancellor Angela Merkel at a news conference following a European Union (EU) leaders summit in Brussels on Feb. 23, 2018.
Photo: Bloomberg Photo By Dario Pignatelli.
German Chancellor Merkel has a new rival with powerful supporters: her own spy chief
BERLIN – For a few months this summer, it looked as if German Chancellor Angela Merkel had successfully fought off an attack by her own Interior Minister Horst Seehofer's over her decision three years ago to welcome refugees. But now it seems as though the revolt inside her government isn't over and has erupted again over her domestic spy chief.
The turmoil is the result of an interview Hans-Georg Maassen, the head of the domestic security agency, gave to Germany's most widely read tabloid Bild two weeks ago, following demonstrations and mob attacks on immigrants by far-right and extremist groups in the east German town of Chemnitz. In the interview, Merkel's spy chief questioned the authenticity of an online video showing the incident and contradicted Merkel who had previously condemned the attacks.
In one of his many statements that fueled the controversy, Maassen had told the German daily Bild "there is no evidence, that the videos spread online about this alleged occurrence are authentic," he said, without giving any basis as to why he was questioning them.
Prosecutors leading the investigation into the far-right demonstration in Chemnitz said there's no evidence the video is fake.
Maassen's statements caused an uproar among German politicians and journalists, some of whom accuse him of playing into a far-right narrative of "fake news" that helped fuel the demonstrations in Chemnitz in the first place. After a German man was killed following a brawl with migrants, far-right groups began demonstrating in Chemnitz on Aug. 26. At one point, some 6,000 people took to the streets, with some openly saluting Hitler as well as assaulting immigrants.
After indirectly – and apparently falsely – contradicting the chancellor, many expected Maassen to be fired within days. Maassen is in charge of a domestic spy agency that has faced the fallout of a number of far-right scandals in recent years, including its failure to stop the far-right NSU terror group from killing 10 people between 2000 and 2007. After the group's alleged crimes were revealed, a review of thousands of cases brought to light that 849 more people than originally thought could have been killed by right-wing extremists since 1990.
But instead of resigning or being forced out of his job over the latest incident, Maassen has been backed by his boss, Interior Minister Seehofer, the same person who nearly brought down Merkel's government over her immigration policies.
Given Seehofer's support for Maassen, any decision to remove Maassen from his office would likely also result in his patron's ouster or resignation. But Seehofer remains a key figure in Bavaria's Christian Social Union (CSU) that forms a coalition with Merkel's Christian Democratic Union on the national level. If he was fired or forced to resign, the CSU may ultimately leave the coalition government and break it apart.
At the same time, Merkel is facing pressure from her other coalition partner, the Social Democrats, who have repeatedly called for Maassen to step down. This week, SPD leader Andrea Nahles stated "Mr. Maassen must go, and I tell you, he will go," citing not only his statements about the Chemnitz video, but calling into question his ability to fight right-wing extremism.
Maassen's critics argue that he has already become a hero of the far right in Germany. At recent protests, the spy chief who is supposed to be Germany's top anti-extremism official was applauded for what the far right views as support for their agenda. But for other, more moderate right-wing voters, their support for Maassen appears to be driven more by a dislike for Merkel than by enthusiasm for the controversial spy chief.
Some German media commentators are calling the decision over Maassen's future a stand-in for much larger questions about where the country stands, and where it's heading.
The German daily Sueddeutsche Zeitung wrote on Tuesday that the Maassen affair is "a symbol for all who reject Angela Merkel's stance toward refugee politics. And a symbol for the question, how big the power and influence of the right-wing populists already is in this country." The German daily Spiegel wrote that Maassen has become a sort of martyr figure for opponents of Merkel and supporters of the far right, some of whom have spread the false narrative that Maassen is slated to be fired because he contradicted Merkel politically. On Tuesday afternoon, party leaders including Merkel and Seehofer are scheduled to meet to reach a final decision about whether Maassen will be fired.
In an article defending Maassen, titled "Will the man who protects us from terror fall?," the tabloid Bild describes a "domino effect" that would likely ensue, with Seehofer being forced to resign and Merkel's coalition government thrown into a crisis it may not survive.
"The right-wing conspiratorial nature of the grand coalition in Berlin could not be clearer." – Promotion of German secret service chief evokes the tradition of the Gestapo – WSWS
Mike Nova's Shared NewsLinks
German leaders to review botched firing of spy chief – POLITICO
---
A 2014 photo of former domestic intelligence chief Hans-Georg Maaßen and Chancellor Angela Merkel | Olivier Berg/AFP via Getty Images
Decision to remove Hans-Georg Maaßen by promoting him sparked widespread anger.
By Andrew Gray
Updated
Chancellor Angela Merkel and her coalition partners said Friday they will review their heavily-criticized decision to fire the head of Germany's domestic intelligence agency by promoting him to a better-paid post.
The review was prompted by Social Democrat (SPD) leader Andrea Nahles, who had pushed for spy chief Hans-Georg Maaßen to be removed but came under fire within her own party for accepting his transfer to a senior Interior Ministry post.
Maaßen's fate became the subject of a power struggle with Merkel and Nahles on one side — both wanting Maaßen out — and Interior Minister Horst Seehofer on the other. Seehofer, leader of Bavaria's Christian Social Union, stood by the intelligence boss as criticism grew over his reaction to anti-immigrant protests in the city of Chemnitz.
Maaßen had contradicted the chancellor's assertion that there had been a "manhunt" against foreigners in Chemnitz following the death of a German man, allegedly at the hands of at least two refugees. Maaßen also expressed doubts about the authenticity of a video showing local men chasing refugees — yet proved unable to substantiate his claims.
On Tuesday, the three party leaders agreed on a compromise — Maaßen would leave his post as head of the Federal Office for the Protection of the Constitution but Seehofer would appoint him as a state secretary in the interior ministry. The decision met with widespread anger and incomprehension, particularly within the SPD, as it meant one of their state secretaries would have to leave the ministry to make way for Maaßen.
"We didn't create trust, we lost trust. All three of us made a mistake," Nahles acknowledged Friday, adding the three leaders would now "rethink" the decision.
German government spokesman Steffen Seibert said Merkel supported Nahles' initiative. "The chancellor finds it correct and appropriate to re-evaluate the current questions and to find a mutually acceptable solution," he said.
Seehofer also said he was willing to reopen the discussion as long as there is hope of reaching a "common solution." All three party leaders are keen to avoid an escalation that could bring the government down.
Matthew Karnitschnig contributed reporting from Berlin.
---
Promotion of German secret service chief evokes the tradition of the Gestapo
---
By Ulrich Rippert
21 September 2018
One day after Hans-Georg Maaßen, the former president of Germany's domestic intelligence service (Federal Office for the Protection of the Constitution, BfV) was relieved from his post and promoted to State Secretary in the Interior Ministry, Interior Minister Horst Seehofer (Christian Social Union, CSU) announced Maaßen's new responsibilities.
Maaßen sparked popular outrage and mass demonstrations when he publicly defended last month's neo-Nazi riot in Chemnitz, denying that the fascists had attacked foreigners. Maaßen's fascistic statements drew demands that he be fired from his post. But instead, he has been promoted.
At a press conference, Seehofer first praised the ex-intelligence chief for the "close and trusting cooperation" of the past few months and said Maaßen had demonstrated "high merit" as head of an important agency. He then announced that Maaßen, in his new position as State Secretary at the Interior Ministry, would take over responsibility for three key areas of internal security—the federal police, cyber security and public security.
Maaßen will therefore control key areas of the security apparatus and have even more political influence than at his previous job. He will not, however, take over supervision of the BfV. This had been agreed in the coalition committee, Seehofer said. This responsibility will be taken over by another state secretary—Hans-Georg Engelke. Such a division of labor by no means lessens Maaßen's future influence in the intelligence services. Both Maaßen and Engelke are longstanding members of the Christian Democratic Union and have worked closely together in the past.
In order to make way for Maaßen in the Interior Ministry, another State Secretary has been forced into temporary retirement. The man replaced by Maaßen, Gunther Adler, is a member of the Social Democratic Party (SPD), previously responsible for construction and housing. Adler stems from former East Germany, had worked closely with the former SPD federal president Johannes Rau and had made a name for himself as a social reformist. The SPD has protested against Adler's retirement, but Seehofer stated that he alone decides the appointment of state secretaries in his ministry.
A number of media commentaries have criticised the promotion of Maaßen and the reorganisation of the Interior Ministry. The Süddeutsche Zeitung described the events as a "stimulus program for political disenchantment." The taz referred to "Berlin's Days of Chaos" and Die Zeit warned of the consequences of an "unsatisfactory compromise", complaining that the federal government threatened to lose any sense of feeling for the popular mood.
No one, however, has explained what is actually going on. Hans-Georg Maaßen is a right-winger and supporter of the Alternative for Germany (AfD). Just a few days ago, he told the Interior Committee of the Bundestag he had been a member of the CDU for over 30 years, only confirming the close relationship between the AfD and the CDU. Now the AfD will be able to expand its influence with support from the executive levels of the other Bundestag parties, leading media outlets and the state apparatus. Before taking over as head of the AfD, Alexander Gauland was a member of the CDU for 40 years.
Maaßen used his executive post at the BfV to strengthen the AfD and the extreme right-wing circles. He met leading AfD politicians on a number of occasions to give them advice. He swept aside suggestions from some state BfV agencies to name the AfD in the annual secret service report as right-wing extremist and commence surveillance of the party. In fact, it is apparent that he discussed the contents of the BfV report with AfD officials prior to publication.
The AfD's man, Maaßen, now has a central post in the Interior Ministry. This strengthens the influence of the AfD in the government and the state apparatus and at the same time underlines the right-wing character of the grand coalition government.
Maaßen now assumes responsibility for the federal police, cyber security and public security. In the past, he has repeatedly emphasised that the entire security apparatus must be strengthened and centralised.
Maaßen is now the strongman in the Interior Ministry, committed to centralising the different areas of the security apparatus and building up police-state structures.
A glance at the debates and decisions of the Conference of Interior Ministers last year makes clear what this means. The conference agreed to set up a Joint Counter-Terrorism Center (GTAZ) in Berlin, where representatives of over 40 German security agencies work under one roof.
But leading figures in the grand coalition have demanded even more police-state measures. In particular, they said, more had to be done in the sphere of digital intelligence and a "model police law" should be adopted. The aim is to connect all the databases used by authorities to spy on all persons and groups considered to be suspicious in any way. With the security laws passed last year, it is possible to create entire secret databases that are beyond any democratic oversight.
Another planned measure is so-called online search. It allows the authorities to read hard disks by hacking the computers of "suspects" without the need for physical access. Unlike a house search, involving the confiscation of the disks of suspects, now the person concerned will not know of the online search and therefore be unable to legally defend himself against it.
In future, Maaßen will be responsible for this area, so-called cybersecurity. All the information and data collected will land on his desk. He can have them evaluated and passed on to his friends at the AfD, who are already compiling lists of all those opposed to war, critics of capitalism and socialists.

These measures evoke the ghosts of Germany's past. When the Nazis came to power in January 1933 and a short time later carried out mass arrests, they were able to rely on lists drawn up long before, during the crisis years of the Weimar Republic. No one should believe such a comparison is exaggerated. Today, the greatest danger is to think that the return of a far-right Nazi-type dictatorship is not possible.
Last year Maaßen was involved in developing a so-called CDU security paper. Under the title "A strong rule of law for the security of our citizens", it proposes a catalog of measures that would make any dictator proud. The paper begins with the sentence: "Optimum cooperation between the federal government and the federal states, especially the police, intelligence services and the judiciary, is the key success factor for security in our country."
The separation of the intelligence services and the police, and their decentralization, was one of the principles of the post-war order in Germany and is specifically ignored in this document. This separation of powers was the main conclusion drawn from the fall of the Nazi regime and the criminal role played by the Gestapo.
The German bourgeoisie did not voluntarily come to this conclusion at that time; instead it was insisted by the Allied powers in 1949 in the so-called "police letter." Since Germany regained its full sovereignty with reunification, the validity of such a separation of powers has been increasingly called into question and rejected.
A few weeks after the devastating terror attack on the Berlin Breitscheidplatz—which, as we know today, was carried out under the noses of the BfV—the then Interior Minister, Lothar de Maizière, called upon the government at the beginning of January last year to set up "a controlling authority over all of the security agencies." The powers of the federal Criminal Police Office and federal police are to be expanded, the state BfV agencies dissolved and integrated into a centralized domestic intelligence service.
In future the federal police, a paramilitary force which emerged from the federal Border Police and was originally responsible only for border security, is to be empowered to carry out nationwide operations. The German army is also to have more power to intervene domestically. "The debates may have been understandable earlier. Now, no more," threatened Interior Minister de Maizière.
Maaßen has now taken over responsibility at the Interior Ministry for advancing and enforcing this right-wing agenda of police-state rearmament. The fact that he is not formally responsible for overseeing the BfV does not alter the fact that he maintains the closest connections to the secret service.
While thousands protest on the streets against Maaßen, Seehofer, the AfD and their right-wing racist policies, the ruling parties have agreed to implement this right-wing agenda and establish a police state to suppress growing resistance. The right-wing conspiratorial nature of the grand coalition in Berlin could not be clearer.
Fight Google's censorship!
Google is blocking the World Socialist Web Site from search results.
To fight this blacklisting:
SHARE THIS ARTICLE WITH FRIENDS AND COWORKERS
Anta-nan-arivo Mad-aga-scar Mal-a-gasy – Google Search
| | |
| --- | --- |
| | mikenova shared this story from Anta-nan-arivo Mad-aga-scar Mal-a-gasy – Google News. |
---
Strategic intelligence – Wikipedia
---
Strategic intelligence
Jump to navigation Jump to search
Strategic intelligence (STRATINT) pertains both to the collection, processing, analysis, and dissemination of intelligence that is required for forming policy and military plans at the national and international level and to qualities that equip leaders to be effective strategists. Much of the information needed for strategic reflections comes from Open Source Intelligence.[1] Other sources include traditional HUMINT (especially in recent years), Signals intelligence including ELINT, MASINT which overlaps with SIGINT/ELINT to some degree, and 'National technical means of verification' (e.g. spysats).
Strategic intelligence pertains to the following system of abilities that, according to Michael Maccoby, characterize some of the most successful leaders in business and government:[2]
foresight, the ability to understand trends that present threats or opportunities for an organization;
visioning, the ability to conceptualize an ideal future state based on foresight and create a process to engage others to implement it;
system thinking, the ability to perceive, synthesize, and integrate elements that function as a whole to achieve a common purpose.
motivating, the ability to motivate different people to work together to implement a vision. Understanding what motivates people is based upon another ability, personality intelligence .
partnering, the ability to develop strategic alliances with individuals, groups and organizations. This quality also depends on personality intelligence.[3]
In "Transforming Health Care Leadership, A Systems Guide to Improve Patient Care, Decrease Costs, and Improve Population Health," Jossey Bass, 2013, Maccoby and his co-authors Clifford L. Norman, C. Jane Norman, and Richard Margolies apply strategic intelligence to health care leadership and add to strategic intelligence leadership philosophy and W. Edwards Deming's four elements of "profound Knowledge": understanding variation, systems thinking, understanding personality, and understanding knowledge creation. The concept is further developed and applied in Michael Maccoby, "Strategic Intelligence, Conceptual Tools for Leading Change," Oxford University Press, 2015.
Recent thought leadership on strategic intelligence focuses on the consequences of the modern information age, which has led to the availability of substantial volumes of information than previously encountered. Alfred Rolington, the former CEO of Jane's Information Group and Oxford Analytica, recommends that intelligence organizations approach the challenges of the modern information age by breaking from their traditional models to become more deeply and continuously inter-linked.[4]Specifically, Mr. Rolington advocates more fluid, networked operating methods that incorporates greater open-sourced information and data in analysis.[5]
References
[
edit
]
External links
[
edit
]
Strategic Intelligence for the 21st Century by Alfred Rolington.
---
Strategic intelligence is basically information which may help a decision maker prepare policy now and in the future. Its value is that it helps in the development of policy that has positive effects. Strategic intelligence may be obtained in various ways, but in this book the author is advocating the mosaic method.
The mosaic method looks at a current problem and analyzes it from historical, political, economic, and other perspectives which results in a more comprehensive analysis. Using this method has the advantage of providing different insights about a problem or challenge facing a policymaker. What the mosaic method boils down to is a form of analysis which involves using different ways of looking at a particular situation with the intention of coming up with a more complete picture of its reality. It necessitates interpretations from different types of experts to bring about a more realistic picture of a situation. It is suggested that the use of the mosaic model to obtain intelligence will be quite valuable to the police, military, intelligence organizations, and even to some sectors of private industry.
The use of the mosaic method is recommended because it provides better information or intelligence needed to meet the new challenges of the 21st century. These new challenges could be terrorism, cyber-threats, and nuclear proliferation. All of them and some others require a new response from intelligence agencies that previously relied on different methods to obtain information.
This book has three main parts. Part one deals with the changing definitions of information and intelligence. Part two concerns post-modern intelligence activity and has an interesting chapter about new information sources. Part three concerns "Intelligence Review" and demonstrates how business enterprises and policing are related to intelligence activities.
Although all three parts of the book provide interesting commentaries about aspects of intelligence, Chapter Three is most appropriate for those interested in military intelligence (MI). MI is defined as providing information and analysis to help commanders make more effective decisions in times of conflict. Historically, warfare was seen as the birthplace of intelligence. The first recorded and published intelligence methods and processes that are still available to us are Chinese. (53) The author writes that throughout centuries three different levels of MI have developed. One type is strategic intelligence which is important for what might happen in the future and it is concerned with the long view of a situation. A second type is operational intelligence which is concerned with a shorter period of time. The third type is tactical which refers to information most currently needed for a situation such as when a battle is taking place.
The author also makes reference to a number of classic books which have influenced military commanders and policymakers. An example is "The Art of War" attributed to Sun Tzu who is thought to have been a great successful senior commander. The author's comments about the book note: "This is the most successful book ever published about military strategy and tactics and is still read and referred to in many military academies, intellectual circles, and business schools today." (55)
Besides indicating the value of using the mosaic method as a tool in obtaining intelligence, the author makes several other good points. For example, he notes that "today's intelligence analysis can also become overwhelmed by the sheer quantities of available information…. There is an overload of information and data to make collection sometimes seem more important than analysis." (5) This seems to be recognition that there is a difference between quality intelligence and quantity intelligence which is important to note because too much intelligence or information has the disadvantage of slowing down the securing of the really important information needed by policymakers.
Another commendable suggestion by the author is that there should be more cooperation among different entities, each of which has need for the best type of intelligence. Considering the fact that many of the challenges facing governments today are on a global scale, the author's advocacy of continued interlinked relationships among entities makes practical sense.
There are many good works concerning intelligence activity and this book is one of them. However, it has the extra advantage of making suggestions about intelligence activity in the twenty-first century. In addition, its scope of commentary includes business entities as intelligence concerns which is not found in many other books. Yet, perhaps one of the biggest advantages of this book is a variety of suggestions about how to improve intelligence capabilities and what changes should be made to bring this about.
CPI Group (UK), Ltd., (Croydon: Oxford University Press 2013), 171 pages, ISBN: 978-0-19-06542-1.
Reviewed by William E. Kelly, PhD, Auburn University
macron gay scandal – Google Search
---
Telegraph.co.uk
–
Jul 27, 2018
Then – to cap it all – he was forced to issue a bizarre denial that he was having a homosexual affair with a bodyguard who sparked a political …
The Sydney Morning Herald
National Post
The Times
South China Morning Post
The Australian Financial Review
Telegraph.co.uk
–
Feb 1, 2018
Mr Macron denied being gay or having an affair with Mr Gallet. "Brigitte [his wife] shares my life from morning to night. And I don't get paid for …
Soldier whose chemical bomb 'ended' careers of two others gets 11-year sentence
---
Ryan Keith Taylor pleaded guilty to detonating a homemade chemical bomb in Louisiana last year.  (Vernon Parish Sheriff's Office)
An American soldier, who the Justice Department says "effectively ended" the careers of two others after detonating a homemade chemical bomb near Fort Polk in Louisiana, will spend the next 11 years in prison.
The 135-month sentence, which is followed by five years of supervised release, was handed to Ryan Keith Taylor on Monday after he pleaded guilty to manufacturing, possessing and detonating a chemical weapon in the Kisatchie National Forest in April 2017.
"Those serving our country put their lives on the line daily to protect us. They should not be put in danger needlessly," David C. Joseph, the U.S. Attorney for the Western District of Louisiana, said in a statement. "The chemical weapon the defendant created in this case is banned under international and national laws because of its terrible effects on the human body."
Taylor, 24, was first reported to military police after three soldiers conducting a training exercise in the area caught him filming the blast with his cell phone. The device he made, the Justice Department says, contained chlorine gas.
One investigator who responded to the scene ran into trouble after putting a "rock coated in an unknown substance" inside a plastic bag as part of evidence collection.
"The bag immediately popped and the investigator's plastic gloves and boots began to melt," the Justice Department said in a statement. "He also began to experience difficulty breathing and his skin started burning."
Investigators say they also "found bomb-making notes, materials and chemical residue in Taylor's vehicle, apartment and storage building" during searches.
Another investigator was reported to have inhaled and touched some of the residue, sending him to the hospital.
"The two victims who inhaled the chlorine gas were treated multiple times for their injuries and effectively ended their military careers," the Justice Department concluded.
haver meaning – Google Search
---
haver meaning – Google Search
---
Franklin Freddy Meave Vazquez – Google Search
---
Franklin Freddy Meave Vazquez – Google Search
---
Captain Billy Haver – Google Search
---
Captain Billy Haver – Google Search
---
Franklin Freddy Meave Vazquez, 27, a Mexican national, is accused of attacking three crew members while their vessel, Captain Billy Haver, …
Federal prosecutors say 27-year-old Franklin Freddy Meave Vazquez, a crew member on the Captain Billy Haver, an 82-foot fishing vessel, …
Martha's Vineyard Times
–
Sep 23, 2018
One mariner is dead after being attacked by a fellow seaman aboard the trawler Captain Billy Haver, according to the Coast Guard. A person …
Man accused of killing crew member aboard fishing boat off Massachusetts coast
---
Chat with us in Facebook Messenger. Find out what's happening in the world as it unfolds.
Signed in as mikenova
Share this story on NewsBlur
Shared stories are on their way…
Declassify the Russia investigation documents – Toledo Blade
---
Declassify the Russia investigation documents
---
Share
Share
Email
Print
President Donald Trump's decision to allow the Justice Department's inspector general to review documents related to the ongoing Russia probe is a smart step toward transparency in this lengthy, opaque investigation.
Mr. Trump announced last week that he planned to unilaterally declassify the documents, including the secret court order to spy on former Trump campaign adviser Carter Page.
That American citizens still know so little about the alleged interference is appalling. The investigation into Russian meddling in the 2016 presidential election has been going for nearly a year and a half and our country is no closer to the answers it so badly deserves.
Did the Russian interference have a meaningful impact on the outcome of the election? Did high-level members of either presidential campaign work in coordination with Russian officials? Why did the FBI, under President Barack Obama, monitor members of the Trump campaign without informing candidate Trump his staffers were under investigation?
With the midterm elections looming and the U.S. taxpayers still footing the bill for this lengthy investigation, at least some answers would be expected by now. But average Americans are still in the dark.
Declassifying some of the documents related to the monitoring of Mr. Page might answer some of the most critical, lingering questions. Considering the concerns surrounding the FBI — it would seem the bureau has become dangerously politicized — the court order authorizing the surveillance of Mr. Page could offer citizens the chance to review the evidence and come to their own conclusions.
Mr. Trump was smart to back off his initial, unilateral declaration and entrust the Justice Department's inspector general with the review. An executive fiat declassifying those documents could only have been interpreted as a raw political move, and the president would be wise to avoid those kind of decisions wherever he can. But the American people deserve the unvarnished truth.
Anta-nan-arivo Mad-aga-scar Mal-a-gasy – Google Search
---
Anta-nan-arivo Mad-aga-scar Mal-a-gasy – Google Search
| | |
| --- | --- |
| | mikenova shared this story from Anta-nan-arivo Mad-aga-scar Mal-a-gasy – Google News. |
---
… found dead inside their residence in Antananarivo, the capital of the … "Diplomatic Security is collaborating with local Malagasy authorities on …
U.S. investigators have opened an investigation into the matter as have the local Malagasy authorities, and a suspect is currently in custody.
State Department spokesperson Heather Nauert said a joint investigation between U.S. and Malagasyauthorities is underway in Antananarivo, the capital of the …
anta-nan-arivo mad-aga-scar – Google Search
---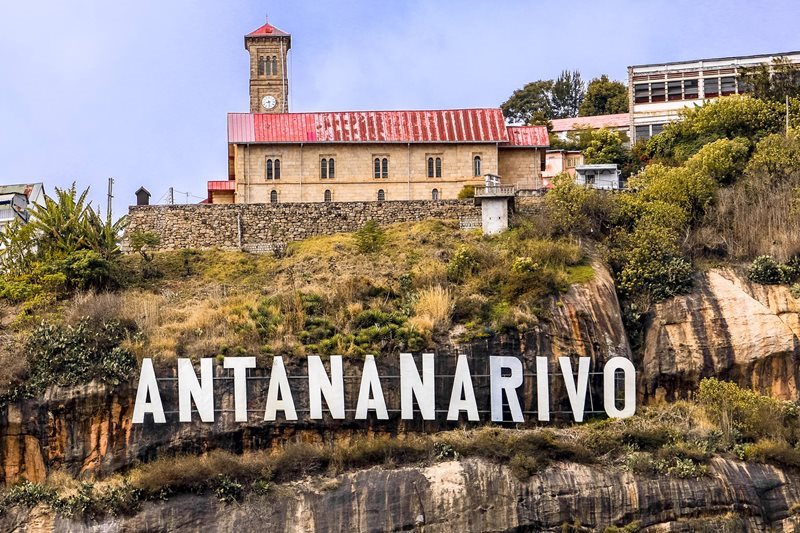 anta-nan-arivo mad-aga-scar – Google Search
---
Search Results
State Department spokeswoman Heather Nauert said the foreign service officer was found dead inside their residence in Antananarivo, the …
Our deepest sympathies go out to the family and the U.S. Embassy Antananarivo community. U.S. investigators have opened an investigation …
antananarivo madagascar – Google Search
---
State Department spokeswoman Heather Nauert said the foreign service officer was found dead inside their residence in Antananarivo, the …
Our deepest sympathies go out to the family and the U.S. Embassy Antananarivo community. U.S. investigators have opened an investigation …
One person has died and at least 40 have been injured in a stampede outside the Mahamasina Stadium, Antananarivo ahead of Madagascar's …
Madagascar probing US diplomat death in Antananarivo with State Department security, 1 person detained
---
WASHINGTON — The death of an American diplomat in Madagascar is being investigated by U.S. and local authorities and one person has been taken into custody, the U.S. State Department said Monday. State Department spokeswoman Heather Nauert said the foreign service officer was found dead inside their residence in Antananarivo, the capital of the Indian Ocean nation off the East Coast of Africa.
"Diplomatic Security is collaborating with local Malagasy authorities on a joint investigation and a suspect is currently in custody," Nauert told the Reuters news agency on Monday.
She said the department expressed its "deepest sympathies" to the family of the diplomat but release no details Monday on the officer's identity or circumstances of the death.
The State Department said the person was found in the overnight hours Friday and that diplomatic security and Malagasy authorities were collaborating on an investigation.
© 2018 CBS Interactive Inc. All Rights Reserved. This material may not be published, broadcast, rewritten, or redistributed. The Associated Press contributed to this report.
US diplomat found dead in Madagascar – CNN
---
cia – Google Search
---
cia – Google Search
---