"Democrats and many Republicans have warned Trump against any attempt to assume control of or shut down Mueller's investigation, either by firing Rosenstein to appoint a pliable successor, or dismissing Mueller directly. And they have said the president risks sparking a constitutional crisis if he tries to derail the special counsel investigation.
"I'd like to make something crystal clear to the president. Mr. President, any attempt to remove Rod Rosenstein will create the exact same constitutional crisis as if you fired Special Counsel Mueller," majority leader Charles E. Schumer (D-N.Y.) said earlier this year. "Don't do it, do not go down this path. For the sake of our country, we plead with you. Don't put this country through a constitutional crisis." 
–
Rod Rosenstein, who has been overseeing Russia probe, has offered to resign, according to White House officials https://t.co/Ly8W2baXlL

— Michael Novakhov (@mikenov) September 24, 2018

–
Mike Nova's Shared NewsLinks
rosenstein – Google Search
---
Rod Rosenstein is out as deputy attorney general
---
Deputy Attorney General Rod Rosenstein is out at the Department of Justice according to reports surfacing Monday.
It is not clear if Mr. Rosenstein is resigning or if he is being fired, according to the reports. Some media outlets said he is submitting his resignation, while others say he has been summoned to the White House, where he expects to be fired.
Axios reported Mr. Rosenstein has verbally resigned to White House Chief of Staff John Kelly.
Sarah Isgur Flores, a Justice Department spokeswoman, declined to comment on the reports.
The resignation immediately throws into chaos special counsel Robert Mueller's probe into Russian collusion and President Trump's campaign.
Attorney General Jeff Sessions recused himself from the investigation, leaving Mr. Rosenstein in charge of the investigation.
Typically, the investigation would fall to the number spot at the Justice Department, but Associate Attorney General Rachel Brand, who previously held that position, resigned earlier this year.
Under the Justice Department's succession plan, Solicitor General Noel Francisco will oversee the Mueller probe. Mr. Francisco has said little about the special counsel investigation, but has has suggested federal political corruption investigations have overreached. He also accused former FBI Director James B. Comey of using "kid gloves" in the investigation into Hillary Clinton's use of a private email server while secretary of state.
Those statements could create the appearance of bias as he may stand to inherit Mr. Mueller's investigation into the 2016 presidential election.
One Democratic lawmaker, Rep. Adam Schiff of California, said Monday Mr. Rosenstein's departure will undermine the Mueller team.
"Under no circumstances should Rod Rosenstein resign," Mr. Schiff tweeted. "This would place the Mueller investigation in even grater jeopardy. Rosenstein should continue to do his job, protect the independence of the DOJ, and if the President intends to obstruct justice, force Trump to fire him."
News of Mr. Rosenstein's departure comes after a New York Times report Friday alleging in May 2017 he talked about secretly taping President Trump and trying to enlist administration officials to invoke the 25th Amendment to remove the president form office.
Mr. Rosenstein denied the report, calling it "factually incorrect." He issued a second, stronger denial Friday night.
"I never pursued or authorized recording the President and any suggestion that I have ever advocated for the removal of the President is absolutely false," the second statement said.
A statement provided to The New York Times by a Justice Department spokeswoman said that Mr. Rosenstein did suggest wearing a wire for a meeting, but did so sarcastically.
The denial apparently wasn't be enough to save his job. At a campaign rally Saturday, Mr. Trump hinted that he might fire Mr. Rosenstein without mentioning him by name.
Mr. Trump said he had cleaned house at the FBI, "but there's a lingering stench and we are going to get rid of that too."
On Sunday, top Republicans said Mr. Rosenstein should be fired if he was working to undermine or remove the president.
"If Rosenstein is involved, he should be fired," said Sen. Lindsey Graham, South Carolina Republican. "There's a bureaucratic coup at the Department of Justice and FBI, and somebody needs to look at it."
THE WASHINGTON TIMES COMMENT POLICY
The Washington Times welcomes your comments on Spot.im, our third-party provider. Please read our
 before commenting.
Moscow floods advanced anti-aircraft systems into Syria, days after shoot down of Russian aircraft
poor Israel,,what is wrong. Sure israel has been killing for sport these past 70 years..They are entitled to kill. they are all holocaust victims you see., even the little kiddies that come over from Russia. You see, it is what these jews do best,,they like killing and stealing land and they will not stop until they are made to stop by killing them..This is why they have been rounded up in England and put in their place of worship and set on fire. There was no stealing and usury after that,,same in Morocco ,,they were filing the edges of the new gold coins making enough money to open banks. But the king had them all rounded up and expelled. Most went to spain and London..Am I anti-semite,,Of course,,,The London jews said I was because I supported the boycott on Israel and protested against their genocide and ethnic cleansing…Oh god,, I am definitely anti-semits and proud of it. Mr Gideon Falters is the man you need to ask.
Manafort – Google Search
---
Manafort's shenanigans – Google Search
---
Rod Rosenstein, who has been overseeing Russia probe, has offered to resign, according to White House officials
---
poroshenko bbc – Google Search
---
Manafort's shenanigans are just the tip of the iceberg
---
Bundesnachrichtendienst – Archive
---
The archive of the Bundesnachrichtendienst (BND-Archiv) cooperates with the Federal Archives (Bundesarchiv). The BND-Archiv works according to the Law on the Preservation and Use of Federal Archival Documents ("BArchG").
The documents which need to be stored permanently are secured early on. They are indexed and undergo conversation treatment according to the current standards of the Federal Archives.
Documents which are no longer needed at the Bundesnachrichtendienst are handed over to the Federal Archives as stipulated in the Law on the Preservation and Use of Federal Archival Documents. The archived documents of the Bundesnachrichtendienst can be found under the tracking number B 206.
Subject to legal provision, archived documents can be used by the public at request after a period of 30 years. Archived documents that are still classified cannot be used by the public. Normally archived documents concerning natural persons can be used 30 years after the death of the person concerned. In case the death year cannot be ascertained, the period of protection ends 110 years after birth (Section 5 of the BArchG). The periods of protection mentioned above may be reduced according to the conditions stipulated in section 5, subsection 5 of the BArchG.
1,952 files, 58 microfilms, 74,000 photos and 129,000 negatives have been handed over to the Federal Archives so far.
Урлау, Эрнст — Википедия
---
Эрнст Урлау (нем. Ernst Uhrlau, р. 1946) — немецкий государственный деятель, президент Федеральной разведывательной службы в 2005−2011 годах.
Родился в Гамбурге, окончил Гамбургский университет по специальности «политология».
Работал в Федеральной службе защиты конституции — с 1981 года помощником начальника Управления Федеральной службе защиты конституции по городу Гамбургу, а в 1991 году Э.Урлау возглавил это управление. В 1996—1998 годах Э.Урлау занимал должность начальника полиции Гамбурга, а в 1998—2005 годах был координатором разведывательного сообщества ФРГ в ведомстве федерального канцлера.
В должности координатора спецслужб Э.Урлау, в частности, выступал в качестве посредника между Израилем и группировкой «Хезболла» при обмене захваченных израильских солдат на пленных боевиков в январе 2004 года. В БНД эта операция получила название «Операция "Сине-белое небо"».
1 декабря 2005 года Э.Урлау был назначен на пост президента БНД и занимал его до 7 декабря 2011 года. Был противником вывода международных сил из Афганистана[1] В 2006 году Э.Урлау объявил о начале систематического пересмотра истории германской разведслужбы, и пошёл на беспрецедентный в истории германской разведки шаг: открыл для историков архивы БНД периода 1947 −1968 годов, при этом к архивам были допущены только четверо историков, чей профессиональный авторитет, по словам Урлау, служит доказательством их беспристрастности. Руководством БНД было объявлено, что не все материалы, доступные историкам, будут обнародованы.[2] За время руководства Э.Урлау в 2010 году разразился скандал, связанный с пропажей секретных строительных чертежей нового здания штаб-квартиры БНД в Берлине.[3]
В декабре 2011 года Э.Урлау, по достижении пенсионного возраста, ушёл в отставку с поста главы БНД и с февраля 2012 года является советником Deutsche Bank.[4]
Bundesnachrichtendienst – Historical Review
---
When dealing with its own historical development, the transparent discussion of the origin and early history of the Bundesnachrichtendienst as well as its staff and work profile between 1945 and 1968 are of importance.
Understanding this, the Bundesnachrichtendienst initiated an internal research and working group "History of the BND" and appointed an Independent Committee of Historians.
The research and work group "History of the BND"
Supervised by the Independent Committee of Historians, the research and working group creates the conditions and basic requirements necessary for researching the history of the Bundesnachrichtendienst. The group works under the responsibility of a historian and is a long-term project.
The Independent Committee of Historians
The Independent Committee of Historians works in an open and unbiased way and is not subject to any restrictions in form and content. The committee examines the time span of the predecessor organizations of the Bundesnachrichtendienst starting in 1945 and the first term of office of President Gehlen, the first official head. On 15 February 2011, President Ernst Uhrlau and the four appointed historians signed the agreement in Berlin.
The following historians were appointed as members of the Independent Committee:
Professor Dr. Jost Dülffer (Cologne University)
Professor Dr. Klaus-Dietmar Henke (Technical University Dresden)
Professor Dr. Wolfgang Krieger (Philipps-University Marburg)
Professor Dr. Rolf-Dieter Müller (German Armed Forces Military History Research Office / Humboldt-University Berlin).
Further experts will be involved in the course of the research project. You will find more information on the Independent Committee of Historians on their website.
The committee members and the experts have unrestricted access to the relevant material in the archives of the Bundesnachrichtendienst. The free flow of information will only be restricted if legal requirements (archive regulations, personality rights or protection of classified material) apply.
For the time being, the project is laid out for a period of four years. The research results will be presented to the public in the form of publications and at various scientific conferences.
novichok – Google Search
---
German intelligence heads stress international cooperation
---
BERLIN (AP) — The heads of three German intelligence agencies say national and international cooperation and information-sharing is ever more critical as threats become more global.
Speaking at a public session Thursday of a parliamentary panel, the heads of Germany's foreign, domestic and military intelligence agencies emphasized that cyber threats in particular necessitate joint solutions.
The head of Germany's BND foreign intelligence service, Bruno Kahl, says "the threats for Germany can only be identified, analyzed and fended off by a cooperation of agencies."
He added that it's also incumbent on German intelligence agencies to be on the cutting edge of technology.
Kahl says "otherwise the digital revolution will only benefit those we should be protecting our country from."
Kahl was joined by domestic intelligence head Hans-Georg Maassen and military intelligence head Christof Gramm.
10:12 AM 9/15/2018 – More on Whiskers and Whiskeys
| | |
| --- | --- |
| | mikenova shared this story from Public RSS-Feed of Mike Nova. Created with the PIXELMECHANICS 'GPlusRSS-Webtool' at http://gplusrss.com. |
---
10:12 AM 9/15/2018 – More on Whiskers and Whiskeys
Минздрав хочет повысить возраст, с которого в России можно покупать алкоголь
---
syria russia plane – Google Search
---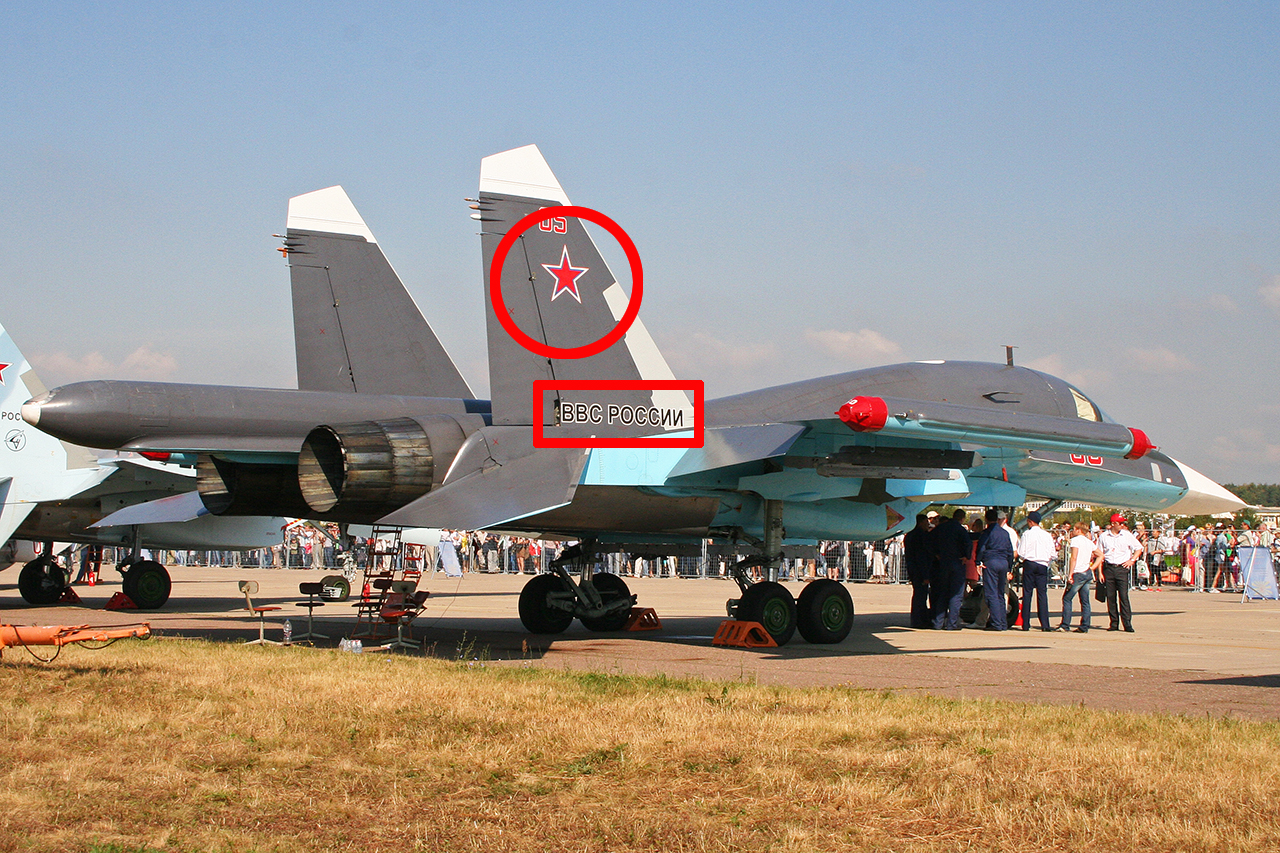 who is the author of nyt op-ed? – Google Search
---
who is the author of nyt op-ed? – Google Search
---
New York Times
–
Sep 6, 2018
The Times is taking the rare step of publishing an anonymous Op-Ed essay. We have done so at the request of the author, a senior official in …
New York Times
–
Sep 8, 2018
The New York Times's Opinion desk published an Op-Ed by an … out the author of this piece, or did the author seek out The New York Times?
New York Times
–
Sep 6, 2018
"To the writer of the Op-Ed — you are not protecting this country, you are sabotaging it with your cowardly actions," she said in a statement.
alexander scotland london cage – Google Search
---
London Cage: The Secret History of Britain's World War II …
https://books.google.com/books?isbn=0300231229
This riveting book reveals the full details of operations at the London Cage and subsequent efforts to hide them.
Intelligence Studies in Britain and the US: Historiography since …
https://books.google.com/books?isbn=0748677569
The first introduction to writing about intelligence and intelligence services. Secrecy has never stopped people from writing about intelligence.
maassen and uhrlau – Google Search
---
maassen and uhrlau – Google Search
---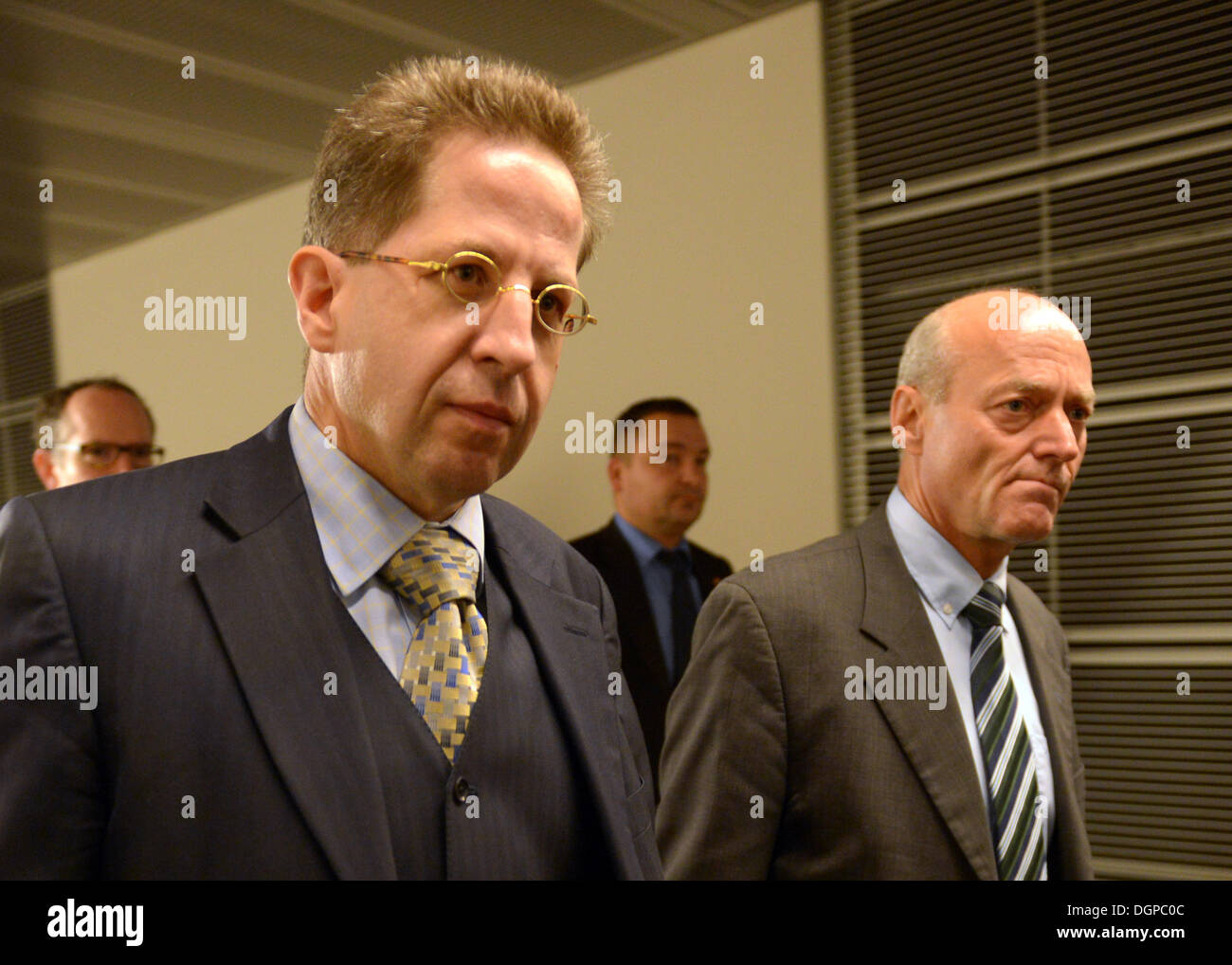 maassen and uhrlau – Google Search
---
maassen and uhrlau – Google Search
---
maassen and uhrlau – Google Search
---
maassen and uhrlau – Google Search
---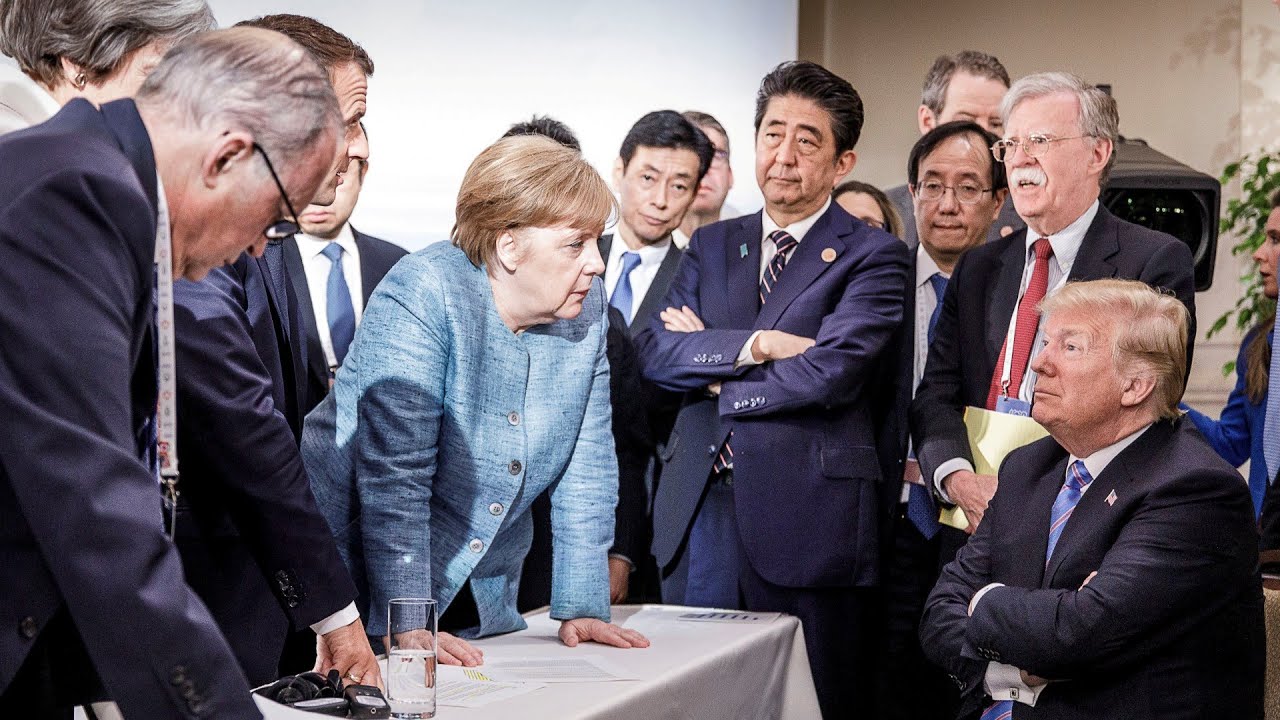 maassen and uhrlau – Google Search
---