Whiskers In Reverse: The wrong whiskers or the wrong cat, that's the question! 
Operations "Trump Card", "Call 9/11", and "MuckCart-hy" – By Michael Novakhov
That's where the roots are… The "anti-Austrian diagnostic sign" of the New Abwehr
This historical circumstance: "the Austro-Prussian crisis" of mid-19 Century Europe was at the roots of Abwehr and its historical anti-Austrian (and also, quite possibly, anti-(cosmopolitan) Viennese, and anti- Habsburg, and later, anti-Hitler) attitudes. 
This anti-Austrian trend might be viewed as one of the "diagnostic signs" of Abwehr, and after the WW2, the New Abwehr. 
The "anti-Austrian diagnostic sign" of the New Abwehr is clearly traceable in Manafort – Hapsburg Group affair, and also, possibly, in Anthony Weiner's ("Viennese Winner – Whiner – Wiener") "telling name". 
Michael Novakhov
9.20.18
__________________________________
2016 – Christopher Vasey: Nazi Intelligence Operations in Non-Occupied Territories | Heinrich Himmler | Nazi Germany: 
The Abwehr department was originally founded in 1866 as the Prussian 
Army's intelligence arm and developed in ensuing decades into Germany's
standing military intelligence division. Covert intelligence gathering had
existed in manifold versions in Central Europe dating from the time Frederick
the Great embarked on a program to recruit informants across the Continent
from Spain to Russia. But minimal functional or conceptual development had
occurred to invigorate intelligence culture during the remainder of the
eighteenth and early nineteenth centuries. The Prussian chancellor Otto von
Bismarck, in deciding to construct the Abwehr, observed that intelligence
sources separate from the armed services would prevent authority from
accumulating in the military ranks and he speculated that a personal adjunct
department with these Machiavellian talents could prove immensely useful.
This auxiliary division was founded in a climate of preparation for imminent
armed conflict that had been advancing in Europe for many years.
The 

Austro-Prussian crisis dominated contemporary national security policy

matters.
Bismarck's objectives in augmenting the standard military structure
with an independent intelligence service were inspired by the dual necessities
of defending the monarchy from political turmoil and a supplementary factor
of state security matters in monitoring dissident groups.
Bismarck recognized
a utility beyond strategic or military intelligence instructing the primitive
department under his command to concentrate on political opponents,
including social democrats and communist parties. Other concerns were
raised about influence of anarchists and nonconformist groups.
Later notable accomplishments during Austro-Prussian War and Franco-
Prussian War resulted in military chiefs adopting a military intelligence
division on a standing permanent basis and drafting additional offices and
personnel. Agents and spymasters emerged, their stories forming almost a
folklore myth within the embryonic intelligence community and the armed
services. Early Abwehr commander Wilhelm Stieber became caricatured
within the German intelligence field as one such departmental figure."
Mike Nova's Shared NewsLinks
Manafort and Hapsburg Group – Google Search
---
Manafort and Hapsburg Group – Google Search
---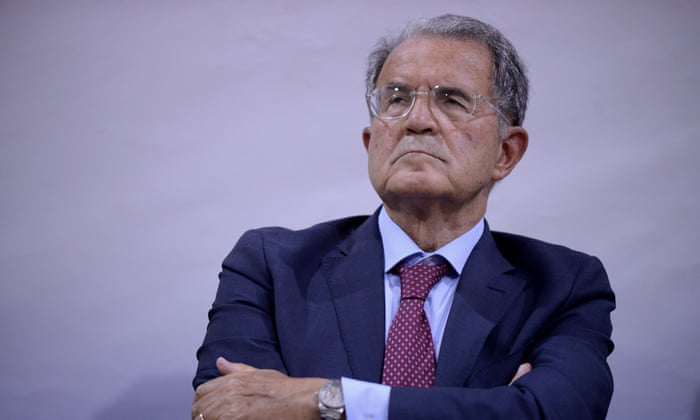 Manafort and Hapsburg Group – Google Search
---
Manafort and Hapsburg Group – Google Search
---
Manafort and Hapsburg Group – Google Search
---
Manafort and Hapsburg Group – Google Search
---
Manafort-Hapsburg Group – Google Search
---
There is Paul Manafort's "Hapsburg Group" and the 2014 Vienna Conference of oligarchs, aristocrats, and far-right politicians on the anniversary of Metternich's …
Business Insider
–
Feb 25, 2018
The leaders were allegedly part of a lobbying group called the Hapsburg Group. … "I tell you I have never been paid from any lobby group in America," Prodi …
Manafort-Hapsburg Group – Google Search
---
M.N.: I think that this declassification is a very good political move and a good thing by itself | 5:37 AM 9/20/2018 – M.N.: There is something happening here… Are these the "Chinese" in Sun Tzu's sense or the New York slang sense? | FBI News Review
---
M.N.: I think that this declassification is a very good political move and a good thing by itself, as the help in discovering and establishing the truth. I think all the other related, or involved, or "observer" countries and their Intelligence Services should also declassify all the information they possess on this matter. Most importantly, it would be good, enlightening, and informative to hear from the New Abwehr themselves. Nothing but the complete disclosure would do. The Amnesty should be considered, in my humble opinion, if it  is the most feasible way to deal with this issue. The clarification of the New Abwehr's legal structures and status and the incorporation of this group, if it indeed exists, into expanded NATO – Mediterranean – Russia "Security Group or structure", or "Alliance", or "quasi-Alliance"; should also be considered in the long term. 
9.20.18
–
–
The Rebirth of Abwehr and Putin's Dead Souls – by Michael Novakhov | Trump: Current and Selected News Articles In Brief – Trump Investigations Report
---
The Rebirth of Abwehr
"German Election Mystery: Where's Russia?" – The New York Times
M.N.: Answer: Russia is in alliance and in tandem with Germany, just like in their previous anti-American shenanigans.
All of this is so much in a plain sight, that is why it is so hard to see! 
What do our intelligence officials think about it? 
Is it not the right time to acknowledge and to address this issue and problem? 
See the previous posts on this subject: 
The height of this hypocrisy which is not unusual for the Germans and for the Russians at all (review their history, especially the recent one) is that the "German Marshall Fund", swollen with the newly found gold, initiated its own high power study of the Russian interference in the US elections of 2016, apparently to deflect the attention from their own role in the Trump – Russia affair. 
Mr. Putin speaks good German, so apparently, they understand each other very well. 
And it shows. 
Is the building and development of this "new" (but rotten and historically meaningless, as always) Russian-German "coalition" going exactly as it was planned in high secrecy in the KGB and the Stasi offices about half a century ago? Is this something like another "non-aggression pact"? Its 78-th anniversary is coming tomorrow, on August 23 – is this what they are celebrating now?
Please, also note the differences in the frequency and the severity of the "terrorist attacks" in Germany and Russia as compared with Great Britain and France, for example. Do the accurate statistical studies to confirm this impression, if you wish. 
It is in overarching German geopolitical interests to play Russia and the US against each other, as much as they can, and for as long as they can. And this is exactly what we are seeing now. Do not underestimate the potential of the German intelligence. The Abwehr is back, and it exercises its collective brain gyri with gusto, revenge, and enjoyment but extra carefully; their actions are under the deep covers but in full swing. They fooled everyone. Deep deceit and the multiple covers probably are the favorite, well tried and tested, historical tactics of the German Intelligence, and especially the German Military Intelligence. Buyer beware! 
Personally, I do not know much about it, and it would be good to hear from someone who does, if such a knowledge exists in any way, shape, or form.
They unleashed the information war against the U.S. under the well-constructed Russian-Israeli covers, they studied the process and the particulars of this attack, and they did everything possible to immunize and protect themselves from these types of information war directed against themselves.
"Weeks after the election of President Trump, Bruno Kahl, the head of Germany's foreign intelligence service, the BND, warned of cyber attacks aimed at "delegitimizing the democratic process" in Germany. Ms. Merkel herself has issued similar warnings." 
This attitude betrays their deeply rooted insecurity and their historical existential fears mixed with the unbound aggression potential, which looks like the logical and the inevitable attitude on the part of the defeated and conquered, and truly great nation. 
There is no anti-German or anti-Russian prejudice here, do not even try to hang it on me, I am of the Russian-Jewish origin myself. It is just the plain old common sense, some knowledge of the Russian-speaking (and quite heterogeneous) culture and Russia's present situation; and a lot of concerns: about the U.S. and the stability of its political system (the present crisis is still hard to imagine but is very, very real, despite some melodramatic, soap-opera-like quality in it, which probably is a part of the design), about the direction that Russia is now taking in her development, about Germany's still unresolved, swept under the rug, social-historical-emotional conflict, and her old wound, and the emerging new attitudes, etc., etc.. 
And now, what is to be done about all of this? This is one of those "eternal questions" that are inseparable from the Russian history. 
There must be some people who are in the know, but so far they do not talk about their impressions and about their plans, wisely. 
Michael Novakhov
9.22.17
Mollie Tibbetts slaying suspect Cristhian Bahena Rivera pleads not guilty – DesMoinesRegister.com
---
Mollie Tibbetts, University of Iowa student, found dead: A timeline of events – Fox News
---
yemen and germany – Google Search
---
The latest "Yemen" report shows that the biggest donors to the Yemen fund are U.S. and Germany, each at around three million dollars.
yemen and germany – Google Search
---
USS Cole suspects said to face trial soon
---
SANAA, Yemen, Aug. 29 (UPI) — Six suspects in the attack on the USS Cole are to face trial soon, according to a weekly close to the defense ministry.
The weekly September 26, published Thursday, said a team of U.S. investigators was expected in Sanaa soon for talks on closing the case concerning the attack on the destroyer in Aden harbor in October 2000. Seventeen sailors were killed and 39 were injured and the U.S. Navy halted refueling stops in Yemen.
Investigations into the Cole attack were completed some time ago but putting the suspects on trial was delayed at the request of the United States, the magazine said.
The trial is to be open to the public to avoid criticism by human rights groups. The suspects are believed to be linked to Osama bin Laden's al Qaida terrorist network.
Defense Seeks Brain Exam For Suspect In USS Cole Warship Bombing
---
FORT MEADE Md. (Reuters) – Defense lawyers for the accused mastermind of the 2000 bombing of the USS Cole in Yemen asked a judge on Thursday that he be examined for brain injury from CIA interrogations.
The suspect, Abd al-Rahim al-Nashiri, a Saudi, was captured by the Central Intelligence Agency in Dubai in 2002. He was held in secret CIA prisons for four years before being transferred to the U.S. detention facility at Guantanamo Bay, Cuba.
He is accused of masterminding the 2000 suicide bombing of the USS Cole at Aden, Yemen, that killed 17 U.S. sailors. Al Qaeda claimed responsibility for the attack.
Richard Kammen, Nashiri's attorney, said that he underwent waterboarding, or simulated drowning, under CIA questioning, as well as being threatened with a gun and a power drill.
"There is ample reason to believe that what occurred in CIA custody could have caused brain injury," Kammen told Air Force Colonel Judge Vance Spath at a pre-trial hearing at Guantanamo Bay.
Kammen wanted a magnetic resonance imaging (MRI) scan done on his client's brain as well as other tests needed to determine whether Nashiri suffered lingering injuries, such as post-traumatic stress disorder.
Evidence of injury could affect his defense and sentencing, Kammen said. Nashiri faces the death penalty or life imprisonment on charges that include murder, terrorism and conspiracy.
Army Colonel Robert Moscatti, the deputy chief prosecutor, said an MRI, even if it proved brain damage, would not show when or where the injury was inflicted.
Spath agreed evidence of brain injury or post-traumatic stress disorder could affect the outcome of the trial and sentencing.
He also expressed concern that defense attorneys' requests for more information from prosecutors were delaying Nashiri's trial, which was scheduled to begin in February.
The European Court of Human Rights ruled in August that the CIA had run a secret jail in Poland as part of a network for detaining al Qaeda suspects. The case was bought by lawyers for Nashiri and another Guantanamo inmate, Saudi-born Abu Zubaydah.
Reuters monitored Nashiri's hearing at Guantanamo Bay via closed-circuit television at Fort Meade, outside Washington.
(Reporting by Ian Simpson; Editing by Doina Chiacu)
The USS Cole was bombed 15 years ago. Now it's a floating memorial to those lost.
---
USS Cole Bombing — FBI
---
On October 12, 2000, suicide terrorists exploded a small boat alongside the USS Cole—a Navy Destroyer—as it was refueling in the Yemeni port of Aden.
The blast ripped a 40-foot-wide hole near the waterline of the Cole, killing 17 American sailors and injuring many more.
We quickly sent to Yemen more than 100 agents from our Counterterrorism Division, the FBI Laboratory, and various field offices. Director Louis Freeh arrived soon after to assess the situation and to meet with the President of Yemen. On November 29, a guidance document was signed between the U.S. State Department and the Yemeni government setting protocols for questioning witnesses and suspects. FBI and Yemeni investigators proceeded with interviews, and a large amount of physical evidence was shipped back to the FBI Laboratory for examination.
Our photographers took pictures of the crime scene that assisted in identifying the victims and provided detailed photographic information regarding the impact of the explosion. Later, our personnel from the FBI Lab, as well as bomb technicians and agents from our New York and Jackson Field Offices, traveled to Ingalls Shipbuilding in Pascagoula, Mississippi, where the Cole had been brought, to examine the ship for additional evidence.
The extensive FBI investigation ultimately determined that members of the Al-Qaeda terrorist network planned and carried out the bombing.
ukraine is spying fish tank truck – Google Search
---
ukraine is spying fish tank truck – Google Search
---
ukraine is spying fish tank track – Google Search
---
track fish tank – Google Search
---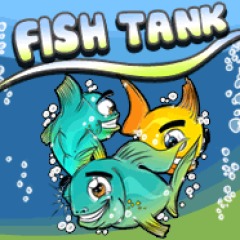 Manafort and German Intelligence – Google Search
---
Paul Manafort is charged with violating a law enacted to fight Nazi propaganda
---
At the heart of special counsel Robert Mueller's case against Trump campaign chair Paul Manafort and Manafort's aide Rick Gates is a 1938 law that most Americans likely haven't heard of.
The Foreign Agent Registration Act has a simple purpose. It requires lobbyists and other groups representing and advocating on behalf of foreign governments to disclose those activities to the government and then the public.
Enforcement, overseen by the National Security Division of the Department of Justice, relies heavily on voluntary compliance: It is understood that lobbyists and others who qualify for disclosure under the statute should do so voluntarily, without prodding. Still, failing to comply and disclose is a federal crime, one both Manafort and Gates have been charged with.
Mueller alleges that Gates and Manafort violated several disclosure laws, including others involving Treasury Department requirements about disclosing foreign bank accounts — part of a tax evasion scheme the counsel argues Manafort and Gates undertook with earnings from their lobbying.
The FARA charge alleges another kind of false statement on Manafort and Gates's part. The law was passed nearly 80 years ago to prevent meddling by a foreign dictatorship in American elections and politics. The charge is politically explosive: Mueller claims Manafort and Gates were acting as undisclosed agents of a foreign power, the pro-Russian government of Ukraine.
What FARA is and where it came from
As a report from the Inspector General's Office of the DOJ last year explains, FARA was originally passed in response to Nazi Germany's efforts to influence American public opinion in the 1930s.
"FARA was enacted in 1938 in response to recommendations of a special congressional committee investigating anti-American activities in the United States," the report states, alluding to the House Un-American Affairs Committee (HUAC), which would later become infamous in the post-World War II Red Scare. Before HUAC began focusing exclusively on communists, it was interested in fascist influence in the US through groups like the German American Bund, which would eventually hold a 20,000-person pro-Nazi rally in Madison Square Garden in 1939.
The committee concluded that "the Nazi German government had established an extensive underground propaganda apparatus using American firms and citizens," according to the inspector general's report — and FARA was enacted to try to stop it.
FARA was used repeatedly to crack down on Nazi propagandists in the US before and during World War II, and after the war was used as one of many instruments of anti-communist repression. In 1966, Congress amended the act significantly and, in the words of the DOJ report, "narrowed the reach of FARA so that the government has to prove that a foreign agent is acting at the order, request, or under the direction and control of a foreign principal"; the requirement of foreign direction was vaguer originally.
In 1995, the Lobbying Disclosure Act narrowed FARA's purview further, by exempting registered lobbyists working on behalf of foreign commercial (as opposed to political) interests. The LDA also removed the term "political propaganda" from FARA's text.
"One person's propaganda is another person's innocent lobbying activity," Steve Vladeck, a professor of law at the University of Texas who has written on FARA, says. "Congress was trying to make the statute turn less on subjective distinctions around content."
The law also exempts journalists, scientists, artists, and academics taking foreign government money (so Americans working for the BBC don't have to register, for instance, even though they technically work for a foreign government), and people working on humanitarian projects.
So who does qualify? The law's definition states that any person acting on behalf of a foreign principal as a political representative, a "public relations counsel, publicity agent, information-service employee or political consultant," fundraiser, or lobbyist before the US government has to register:
any person who acts as an agent, representative, employee, or servant, or any person who acts in any other capacity at the order, request, or under the direction or control, of a foreign principal or of a person any of whose activities are directly or indirectly supervised, directed, controlled, financed, or subsidized in whole or in major part by a foreign principal, and who directly or through any other person—(i) engages within the United States in political activities for or in the interests of such foreign principal; (ii) acts within the United States as a public relations counsel, publicity agent, information-service employee or political consultant for or in the interests of such foreign principal; (iii) within the United States solicits, collects, disburses, or dispenses contributions, loans, money, or other things of value for or in the interest of such foreign principal; or (iv) within the United States represents the interests of such foreign principal before any agency or official of the Government of the United States. . . .
A "foreign principal" needn't be a government; the law also provides for principals who are simply foreign individuals or corporations or groups. If an American is acting as a political representative, or otherwise as a noncommercial agent of such a foreign individual or group, he or she has to register, with the above exceptions.
How FARA is enforced
FARA doesn't criminalize any conduct by representatives of foreign individuals and governments. It simply mandates disclosure to the federal government. And it's rarely used in actual criminal prosecutions that reach a courtroom. But while Manafort's lawyer invoked the fact that the law rarely leads to indictments as a defense for his client, it doesn't follow that the law isn't enforced.
"The real pattern of enforcement has been to encourage voluntary compliance, to convince those who are not complying with the statute by not registering that they should come clean, and that if they register the government won't prosecute," Vladeck says.
"When Manafort's lawyer says the statute isn't used that often anymore, it's not quite true. It's just that we don't see it. The way it's used is mostly to coerce and co-opt noncompliant parties into registering."
The law does lead to indictments in cases like Manafort's and Gates's: when the DOJ approaches a person or group who isn't complying, and that party then either continues not to comply despite the threat of an indictment or, more commonly, files false information as part of their registration.
FARA only bans willful failure to register, or misleading statements. And when someone belatedly registers, and then gives false information, inferring malign intent is easier. "If you have someone you've told has to file, has to come clean, and they file in a way that's so clearly problematic, DOJ is more comfortable assuming at that point that mistakes were not accidental," Vladeck explains.
You can see this in the Manafort and Gates case. In the indictment, the special counsel explains that Manafort and Gates were approached in September 2016 to comply with the law voluntarily:
In September 2016, after numerous recent press reports concerning MANAFORT, the Department of Justice informed MANAFORT, GATES, and DMI that it sought to determine whether they had acted as agents of a foreign principal under the Foreign Agents Registration Act (FARA), without registering. In November 2016 and February 2017, MANAFORT, GATES, and DMI caused false and misleading letters to be submitted to the Department of Justice, which mirrored the false cover story set out above.
Among the falsehoods Mueller and his team allege are claims that:
Manafort and Gates's work on behalf of Ukraine's pro-Russian Party of Regions "did not include meetings or outreach within the US." (The special counsel's office alleges that they "communicated directly with United States officials in connection with this work.")
They did not recall "meeting with or conducting outreach to US government officials or US media outlets on behalf of" the European Center for a Modern Ukraine, a pro-Party of Regions group in Belgium.
They merely introduced two lobbying firms, called Company A and Company B in the indictment, to the center. (The special counsel alleges that Manafort and Gates did far more, and actually directed those firms' lobbying work on behalf of the center and Ukraine's pro-Russian president Viktor Yanukovych.)
That their lobbying firm "does not retain communications beyond thirty days" and so had no relevant documents for FARA disclosure. (The special counsel claims that "court-authorized searches of MANAFORT and GATES' DMI email accounts and MANAFORT's Virginia residence in July 2017 revealed numerous documents, including documents related to lobbying, which were more than thirty-days old at the time of the November 2016 letter to the Department of Justice.")
This could be a bad omen for other FARA defendants
The fallout to Manafort and Gates's indictments risks ensnaring a number of other people in their and Trump's orbit for FARA violations.
Already, lobbying firms alluded to in the indictment are facing renewed scrutiny. NBC News reports that both the Podesta Group and Mercury LLC worked with Gates on the pro-Russian Ukraine project; in the wake of the revelations, Tony Podesta, the Podesta Group's co-founder and brother of former Hillary Clinton campaign chair and Bill Clinton/Barack Obama senior White House adviser John Podesta, has stepped down from the firm.
Unrelated to the Ukraine work, retired general and former National Security Adviser Michael Flynn worked on behalf of a Turkish businessman with close ties to the Turkish government in 2016, and engaged in a communications campaign against cleric and Turkish government enemy Fethullah Gülen. At the time, he did not register under FARA, only doing so in March of 2017 after media reports about his pro-Turkey work. That has led a number of FARA experts to argue that the Manafort/Gates indictments leave Flynn vulnerable for a similar prosecution, though Flynn's belated disclosure might save him, in keeping with the kinds of "disclose now so we don't prosecute you" deals that FARA prosecutors have traditionally made.
More generally, many activists have argued that FARA is chronically underenforced. In April of this year, the Project on Government Oversight, Demand Progress, Public Citizen, Issue One, and the Campaign Legal Center submitted testimony before Congress stating, "Our reviews of the DOJ's available foreign lobbying information found significant problems with how the data is currently structured. Moreover, we found that loopholes in the law, in addition to a lack of resources and staff, can make enforcement difficult if not impossible."
The inspector general's report last year found that new registrations plummeted in the 1990s, coinciding with both the Lobbying Disclosure Act's curtailing of FARA and the introduction of fees for FARA registrants. The audit also found that 62 percent of new registrants in 2013-'15 filed late; that 50 percent of registrants failed to file supplemental statements describing their work in a timely manner; and that 61 percent of informational materials (what the law used to call "propaganda") were not filed on time, and 47 percent did not include a disclosure that the materials were distributed on behalf of a foreign government.
The IG judges these compliance rates "unacceptable." And they don't even touch on the vast number of people operating outside FARA's orbit who haven't been asked yet to register, even though they should.
These problems are longstanding, and aren't limited to poor compliance; back in 2004, documents released under the Freedom of Information Act showed that the Justice Department was worried it couldn't copy its database of FARA disclosure without destroying the database in the process. That's how fragile it was. But the Manafort/Gates indictments could provide an ideal opportunity to start taking enforcement more seriously.
Paul Manafort's Flip Is A Disaster For Mike Pence
---
Paul Manafort hand-picked Mike Pence to be Trump's VP nominee, so Manafort's flip could be very bad news for the vice president.
Laurence Tribe tweeted:
One of the most overlooked aspects of the Russia scandal is the central role that Vice President Pence played in the campaign and transition. MSNBC's Rachel Maddow has been hammering away that the Pence role in the Russia scandal for more than a year.
Maddow said, "Vice President Mike Pence has made a number of blunt, direct false statements related to the Trump Russia investigation both during the transition and since he was vice president. When controversy started to swirl around Mike Flynn because of his foreign contacts, Mike Pence bluntly asserted that the Trump transition did not apply for a security clearance for Mike Flynn's son. They had actually applied for a security clearance for Mike Flynn's son. After the president fired the FBI Director, Mike Pence bluntly asserted that the decision to fire James Comey was based on a recommendation from the Deputy Attorney General. The President himself and reportedly the Deputy Attorney General himself now today have both made clear that that was not the reason James Comey was fired."
Rep. Adam Schiff has explained why Pence is going down with Trump in the Russia scandal.
People like Mike Flynn and Paul Manafort know how involved Pence was in any potential activities with Russia. The nation is concentrating on how bad Manafort's flip and cooperation is for Trump, but don't ignore that each flip is bad for Mike Pence. The vice president isn't going to escape this scandal unscathed. If Trump goes down, Mike Pence is going with him.
For more discussion about this story join our Rachel Maddow and MSNBC group.
Follow Jason Easley on Facebook.
–