Admiral Canaris. In our days he would be "unmistakably" identified as "gay": he looks very much like it. Very "sensual", and he was.  He became The First Demiurge, the founder of the modern Intelligence, one of the original "James Bonds". We do not know when he died, how, and where. The Demiurges do not like to disclose these details. 
He also looks quite German Jewish or mixed, and he also looks like the young and the healthier version of what Roy Cohn would look like. 
And this is Reinhard Heydrich, at about the same age, when he served under Canaris' command. Also looks Jewish (was officially investigated) and gay. He was 15 years younger than Canaris. They still would make a nice couple, if they were.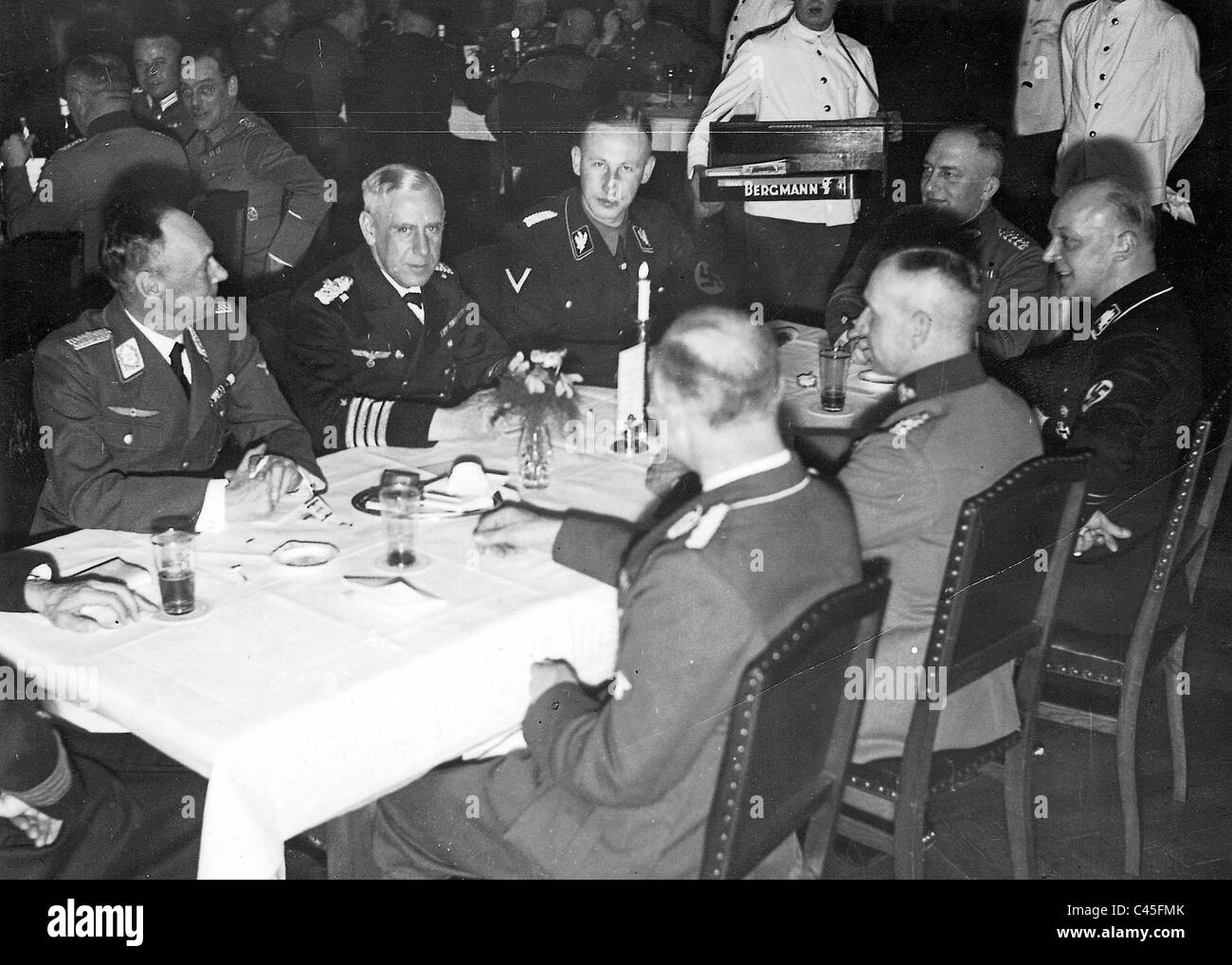 These military men look like they adore this couple (?), in the center, and enjoy their company very much. 
After all, and especially postmortem, it had been decided that he looks quite Arian, and not quite brainless, the grenade attack notwithstanding; and deserved a stump of the beautiful and meaningful design. 
Compare with this profile. Coincidence or the common genes? 
Michael Novakhov
5:31 PM 9/4/2018
_____________________________
Mike Nova's Shared NewsLinks