M.N.: Do the Germans try to cover the tracks ahead of the new wave of investigations? | Congressman: Germany's release of Sept. 11 money man 'unfathomable'
Mike Nova's Shared NewsLinks
Congressman: Germany's release of Sept. 11 money man 'unfathomable'
---
U.S. Rep. Stephen F. Lynch is slamming Germany's early release of a 9/11 money man, calling it "unfathomable" to set free someone who helped the hijackers who seized Flight 11 and Flight 175 out of Boston, launching the War on Terror.
Mounir el-Motassadeq — who paid tuition and rent for the al-Qaeda killers while they plotted in Hamburg — is being deported back to his native Morocco early. He was sentenced in 2006 to 15 years, but is being given credit for time served, German's Bild newspaper reported Thursday. He was jailed in November 2001.
"This is extremely disappointing to say the least," Lynch told the Herald yesterday.
"Mr. el-Motassadeq was involved in the mass murder of innocent American civilians," Lynch added. "While I have worked with the German government on many other aspects of our war on terrorism, this decision is unfathomable."
The deal to get el-Motassadeq out of Germany ahead of schedule so he can never return, said the sister of a murdered Sept. 11, 2001, pilot, is "pure bunk."
"He was found guilty of 246 counts of accessory to murder — one for each of the passengers who died on all the four hijacked flights that day," Debra Burlingame said. "It's shocking he only got 15 years and this sends the message the cost of human life is cheap in Germany."
Burlingame's brother Charles "Chic" Burlingame III was the pilot of American Airlines Flight 77 that was hijacked out of Washington Dulles International Airport in Dulles, Va., and flown into the Pentagon.
She was invited to attend the 2003 trial in Germany of el-Motassadeq's alleged accomplice, who wasn't convicted. The news of the release, the New York native added, has her worried people are forgetting the lessons of Sept. 11.
"The news cycle is at warp speed now. Seventeen years is an eternity. … There's no question in my mind people don't remember," she said. "But if you don't learn the lessons of history, then it will repeat."
El-Motassadeq was convicted of aiding the three hijackers, who lived in a terror cell in Hamburg — including 9/11 ringleader Mohamed Atta.
Atta was the hijacker who flew American Airlines Flight 11 into the North Tower of the World Trade Center.
El-Motassadeq also helped Marwan al-Shehhi, hijacker-pilot of United Airlines Flight 175, also out of Logan airport, that crashed into the South Tower of the World Trade Center.
He also assisted Ziad Jarrah, the hijacker-pilot of United Airlines Flight 93 out of Newark, N.J., that passengers took control of, crashing it into a field in Pennsylvania.
To let him out even a day early, Burlingame said, is "cowardly."
"It's human nature to forget, but we need to stay vigilant," she said. "Europe is sitting on its hands. They don't want to look politically incorrect. They are willing to let their own children die to show how virtuous they are. It's foolish."
Man hijacks Alaska Airlines plane at Seattle Airport, crashes it on Ketron Island
---
---
Judge in Oakland Ghost Ship case throws out plea deal in stunning decision – San Francisco Chronicle
---
mueller investigation – Google Search
---
4:46 AM 8/11/2018 – A classic Witch and a classic "Small Devil" – "Melkiy Bes": These personages look like the descended from the pages of M. Bulgakov's book "Master i Margarita". Ole probably liked this book.
---
A classic Witch Roger Stone and Kristin Davis leave court in New York on March 30, 2017.Seth Wenig / AP file And a classic "Small Devil" – "Melkiy Bes" These personages look like the descended from the pages of M. Bulgakov's book "Master i Margarita". Ole probably liked this book.  Mike Nova's Shared NewsLinks  Mike … Continue reading"4:46 AM 8/11/2018 – A classic Witch and a classic "Small Devil" – "Melkiy Bes": These personages look like the descended from the pages of M. Bulgakov's book "Master i Margarita". Ole probably liked this book. "
the master and margarita by bulgakov – Google Search
---
the master and margarita by bulgakov – Google Search
---
the master and margarita by bulgakov – Google Search
---
the master and margarita by bulgakov – Google Search
---
the master and margarita by bulgakov – Google Search
---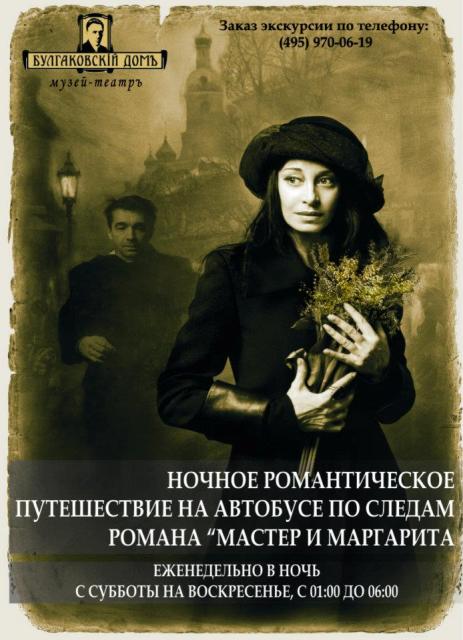 the master and margarita by bulgakov – Google Search
---
the master and margarita by bulgakov – Google Search
---
the master and margarita by bulgakov – Google Search
---
the master and margarita by bulgakov – Google Search
---
the master and margarita by bulgakov – Google Search
---
the master and margarita by bulgakov – Google Search
---
the master and margarita by bulgakov – Google Search
---
m bulgakov majstor i margarita – Google Search