7:03 AM 7/28/2018 -The European Social Democracy In Crisis: The Joker-Demiurge does not like the "Hapsburg Group": they are the competitors, "The Hapsburg Degenerates", and the "spent political force". That is why he exposed them. | "Manafort and his former deputy, Rick Gates, paid the "Hapsburg officials" [!!!] to "take positions favorable to Ukraine, including by lobbying the United States," according to an indictment filed in February. 
Mr. Putin, a leading international expert and specialist in brain powdering business, with his friend Romano Prodi, a long time KGB agent, (reportedly), and the proud member of the "Hapsburg Group". 
The Joker-Demiurge does not like the so called (and called by him apparently, through the minor actors who were deliberately exposed) "Hapsburg Group" which is a group of retired or semi-retired functionaries of the European Social Democratic parties. They are his competitors. They are the "spent force", as he sees them, the group of the political degenerates with the symbolic "Habsburg Jaw", the sign of their degeneration.
Postcards from Berlin| Postcards from Berlin
Also called the Habsburg Lip and the Austrian Lip, the Habsburg Jaw is a physical condition known by the modern term mandibular prognathism.
____________________________________
They should be the subjects to the "Habsburg Law": exile and confiscations of the stolen goodies and the stolen power. The Joker-Demiurge blames those "Hapsburg degenerates" for the historical strings of Defeat, starting with the WWI. 
The situation might be even more complex. On the basis of my interpretation of some of the Leon Trotsky articles during the WWI, I formed the impression that it was him, the Russian (Jewish) Social Democrat Leon Trotsky, who essentially started the WWI, according to the purposes of his own political calculations, by encouraging Gavrilo Princip and his group to perform the anti-Austrian terrorist acts which culminated in the assasination of Archduke Franz Ferdinand. 
Trotsky in turn, as I understand it, was, most likely, the agent of the Russian General Staff and the Russian Military Intelligence which were itching for the war as the "revanche" for the humiliating defeat in Russo-Japanese War of 1904. His wife, Natalia Sedova, was the daughter of the highly placed Russian General and the North Pole explorer. 
Information about this is very limited, probably due to the series of purges of documents, both pro and against Trotsky. 
I think that this interpretation and this circumstance explain the intense, almost irrational hatred of Trotsky by the West, and most intensely by the German Intelligence services who blamed him for the Germany's defeat. 
Trotsky was killed by Abwehr, not by Stalin's NKVD, although at Stalin's request, most likely as one of the top-secret agreements of the Russian – German non-aggression pact of 1939. Stalin's agents "tried it" several times, but they essentially did not dare to kill the "Father of the Revolution". Germans did it because they were afraid of Trotsky, he still could mobilize the Russian Military easily against them at that time. 
This historical episode might serve as one of the examples of the German intelligence habits, and the trait of the masterful use of covers and fronts. 
Today, in operation "Trump", they use the Russians and the Israelis as their covers and fronts, their former enemies. It is double sweet, double pleasure, double mint gum for them. 
Yesterday in operation "9/11" they used the double cover of Arabs, and the Russians behind the Arabs. 
____________________________
_____________________
M.N.: So, this is the brief and the partial background of the European Social Democracy, which was said to be "in crisis", and as pertains to the situation with the "Hapsburg Group". 
Is there a strategy to offset the European Social-Democratic Electoral Decline or "debacle" by intensifying the "negative campaign" against their conservative and "right of the center" opponents, and specifically, is the "Operation Trump" a grand spectacle on the world stage conceived as the new type of the geopolitical performance crime and a show: here you have the Republican American President, a "corrupt mafiosi blob pervert", his Russian counterpart, the well known "Mafia Godfather", etc., etc. And we, the great German Social Democrats are so clean and so green, and so go-u-u-u-t, and so peaceful, and so tolerant, and so loving. 
Did we send those Saudi Arabs to you to perform the 9/11 spectacle? Wake up! Take some Valium! They came to you at their own volition. Free will, so to speak. We, the new Germans, are not your old "blond bestias", we are the new "blond bestias", but we still do reshpect the free will! 
How could we force the Russians to powder your brains through your social media? Did we pay for it? Show us the receipts. We, the Germans, always keep all sorts of receipts, especially the historical ones. It's your own brains  that are at fault, you powder them yourselves with your kiky propaganda. 
And so on, and so on; the unbreakable German square emotional design. The Gestalt. The Pattern. The Style.
And on the top of it would be: "If not for our noble and healthy German stock that sustains America, our valiant Arian Princes, (and some of them quite E-rik-y too now) your Semites would burn all your Yosemites." 
Ain't zis enough for the strategy explanation?
__________________________________
Note: Data Is From The Last Two National Parliamentary Elections. Figures For France Are From The Second Round Of Legislative Elections. For The Italian Democratic Party, Figures For The Centre-Left Coalition Are Presented And Therefore It Is Not Possible To Accurately Calculate The Change In Vote Share Percentage. 
"While the halcyon days of the social democrats were in the late 1990s, they have been suffering electorally in recent years. At their peak, parties or coalitions with leadership from them governed twelve of the then fifteen EU countries. However, by 2006, the number of left-led governments in those countries fell to fewer than five. Their centrist shift in the 1990s eroded their traditional voter base while the centrist voters had low attachment to them and soon deserted them.
Their solution to modern capitalism has been a centrist shift (for example the Third Way in the UK and the German ''Neue Mitte'') which is largely borrowed from the ideology of neoliberalism.
Simply put, they lack original ideas of their own.
…The centre-left working class vote is no longer stable, with social democratic parties losing support to both radical right and left-wing parties alike. Two key events in the form of the 2008-2013 economic crisis and the ongoing migration crisis have further precipitated the electoral slide of social democratic parties across Europe. The twenty-first century has been a turbulent time for Europe's social democrats, and this volatility is likely to continue in the coming years ahead."
Explaining The Electoral Debacle Of Social Democratic Parties In Europe – 29 June 2018
_________________________________________
M.N., continued:
According to the Demiurge, the "Hapsburg Group" are the corrupt bribe-takers, manipulated by the shrewd American political operative, Paul Manafort who is presented as the corrupt degenerate also. 
This lowly Austrian "Hapsburg Group" is symbolically counterpoised by the "princely Hohenzollern Group", a product of the SPD, (Social Democratic Party of Germany), a Great Grandmother of all social democratic parties. 
The "local geopolitical" aspect, racially tinged, might also be present: the implied superiority of North-Western, Baltic, "true Germans" (Uhrlau and Schroeder are both from that region), in comparison with the "south-eastern", Austrian, "degenerated Germans" (recall Hitler's origins, too).
This interpretation is consistent with the "German Hypothesis" of the operations "Trump" and "9/11", and more specifically, with the hypothesis of Uhrlau-Schroeder duo (and others) as the secret "Demiurge", the ultimate manager of the World's  political affairs.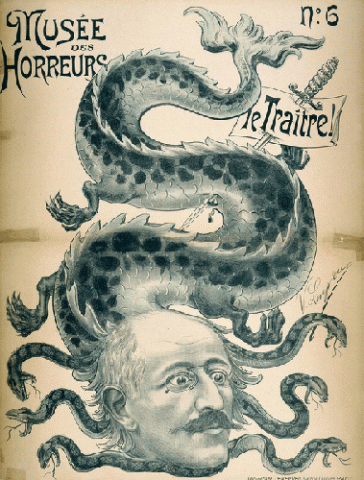 Dreyfus Affair – Google Search
_________________________________________
"Manafort and his former deputy, Rick Gates,
paid the "Hapsburg officials" [!!!]
to "take positions favorable to Ukraine, including by lobbying the United States," according to an indictment filed in February. 
The indictment also alleges that Manafort and Kilimnik tried to engage in witness tampering, by trying to "influence, delay, and prevent the testimony" of two persons with knowledge of the Hapsburg Group's work." 
_________________________
On a more prosaic note, it should be noted that the name "Hapsburg group" also applies to alcohol, absinthe:
Hapsburg group alcohol – Google Search
Recall that vodka also acquired some romantic brand recently, the "Novichok":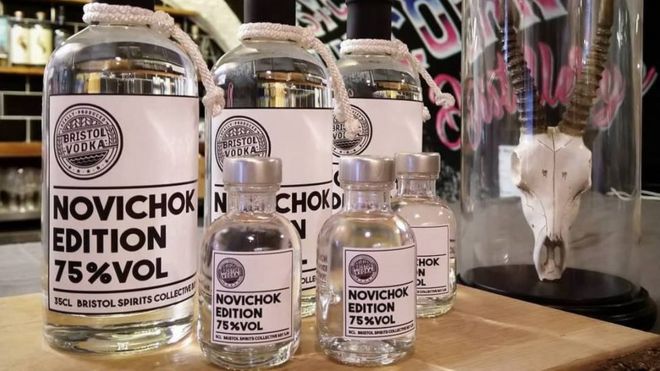 Novichok vodka – Google Search
This might be more than a coincidence. Is the Russian Jewish Mafia which controls the alcohol business, trying to promote their new, "sexy", and exotic brands, really on a cheap, or as a "side product"? 
Wo da u zink, Herr Uhrlau? Did they apply for a loan lately in your Deutsche Bank Laundromat? 
Oh, pardon me. It should be phrased: The Deutsche Bank cum Gestapo, cum Abwehr, cum BND, cum The Great Joker-Demiurge – the legendary German Intelligence, and the Two Great Germans (the sculptors of the world, start submitting your grant proposals for the monument), Ernst Uhrlau and Gerhard Shroeder. 
Well, "America is bigger than the White House", you are right, Mr. Heiko Maas (the future leader of SPD? They, he and Schroeder, already started bickering and fighting for the SPD leadership.) 
And Germany is bigger than the two political "degenerates", even if they imagine themselves the Great Joker-Demiurge. Or Meshuggah-Joker-Demiurge, to be exact. I have a good treatment plan for you: you should definitely taste your own medicine. 
___________________________________
The "Meshuggah-Joker-Demiurge", whoever and/or whatever it is, has to be completely, to the bones, investigated, understood conceptually in the legal and the common sense terms, and this phenomenon has to be exposed and explained (including the broad public) as completely as possible, but not to be "explained away". 
8:35 AM 8/1/2018
____________________________________
Bring Germany to her right place, where she belongs: at America's heel. This is the step one. The other steps will logically follow. This is the only and the predominant world's strategy for the past 100 years or so. 
My impression is, be it right or wrong, that lately the overt political agenda of the German Social Democracy, which is, no doubt, the social historical Institution in its own right, serves as the cover and the front for the covertly nationalist and the quasi-fascist agenda of some politicians and the political parties. Were they penetrated by the ex-Nazis or neo-Nazis? I think that ziz iz a goot question to look into. 
__________________________________________
https://www.vox.com/…/2018/7/…/trump-putin-meeting-john-brennan-tweet-treasono…
Jul 16, 2018 – The former CIA director: "Not only were Trump's comments imbecilic, he is wholly in the pocket of Putin." … Donald Trump and Vladimir Putin in Helsinki. Former CIA director … John O. Brennan(@JohnBrennan) July 16, 2018. 
brennan cia on helsinki 2018 – GS
__________________________________
M.N.: This may or may not necessarily be so, it might depend on the opinion. But I must say that Donald Trump was absolutely correct in pointing out the hypocritical nature of the German – Russian Relations as of late (around the time of the unification of Germany, and increasingly so after 1991), and the specific role of the ex-Chancellor Schroeder (and therefore the role of Ernst Uhrlau, because they are in the same political team). 
America does not play her side in the US – Germany – Russia triangle that well, perhaps due to the lack of historical experience and the desire to be the great imperial power. 
This side has to be played to the max, it is simply the mechanical law of the political universe. 
M.N.: The Perfect ("Arian") Robot, at the service of The Joker-Demiurge, made in Germany.
8:21 AM 7/24/2018 – Accidents Review: 7.20 – 7.24., 2018: Manhunt underway for suspect in fatal stabbing on BART platform in Oakland – CBS | Teen's slaying was BART's third possible homicide in five days – SFGate Mike Nova's Shared
M.N.: Catch it, Ernst! Check out own Internal Affairs Division.
You have a bad case of "moral black hole" infection, dear boy. And it shows. Where did you get it: sitting in a different chairs in your Deutsche Laundromat, with all your different clients, trying to mitigate their geopolitical risks of ziplining? Bart! Bart! Bart! Shif! A helluva lot of sounds. Ou-u-u! 
Michael Novakhov
7:36 AM 7/28/2018
_______________________________________
This is not your grandfather's KGB – The Washington Post M.N.: OR: It is not the KGB at all (not their type of design and style).  It might be BND or Abwehr (German Military Intelligence Service) Revanche! Revanche! "RUSSLAND-AFFARE"; Made in Germany! "He's making us dance"… in PDF – Updated on … Revanche! Revanche! "RUSSLAND-AFFARE"; Made … Continue reading""This is not your grandfather's KGB" – The Washington Post | M.N.: OR: It is not the KGB at all (not their type of design and style). It might be BND or Abwehr."Dreyfus Affair – Google Search
_____________________________________
LINKS
The "Hapsburg Group" – 7.28.18
The "Hapsburg Group" – 7.24.18
News – July 2018
7.27.18

7.26.18

7.25.18

7.24.18

7.23.18

7.22.18

7.21.18

7.20.18

7.19.18

7.18.18

7.17.18

7.16.18

7.15.18

7.14.18
DailyLinks℠
July 2018 – News
__________________________________________
In Brief – Saved Stories
Saved Stories – None
US Bottom Line on North Korea, Iran: Complete Denuclearization
Two dead as 'terrifying' tornados of flame burn California city, Redding
China, Russia, Iran Engaged in Aggressive Economic Cyber Spying
Can't Mr. Trump handle dissent? – Washington Post
Small plane lands on South Lake Shore Drive, no one injured – Chicago Tribune
The Gray Lady loves these racist, white teens – The Outline
Trump Is Open To Visiting Russia If Putin Invites Him, White House Says – NPR
Putin says he invited Trump to Russia and is 'ready to go' to Washington: Reports – Yahoo News
With Trump on his side, Putin admits Russia staged the Crimean 'referendum' – The Ukrainian Weekly (press release)
Nash column: Experts agree: Trump is a danger to the United States – Portage Daily Register
Comey Is 'Really Concerned' About Trump's Attacks on the FBI – The Atlantic
The Much Diminished Russian Bear – The American Conservative
Former FBI Director Comey headlines Sinai Forum season – Chicago Tribune
Pentagon Creates 'Do Not Buy' List of Russian, Chinese Software – Defense One
If Cohen is right, Trump was the 1st presidential candidate to accept offers of help from Moscow – ThinkProgress
Donald Trump denies fresh claim over son's meeting with Russian lawyer – Sky News
Trump denies knowing of son's Russian meeting
The Utility of the RussiaGate Conspiracy – FAIR
Ignatius: This is not your grandfather's KGB – Quad City Times
Inside the Mind of Donald Trump – Politico
How the Russian government used disinformation and cyber warfare in 2016 election – an ethical hacker explains – WTOP
The Mueller Investigation, Explained. Here's Your Guide To The Trump-Russia Probe. – HuffPost
11 Meditations To Help You Destress During The July 2018 Blood Moon – Bustle
Russia Is The 'Dark Cloud' That Hangs Over Midterm Elections – NPR
Man pulls girlfriend onto Brooklyn train tracks, killing them both – New York Daily News
Mike Nova's Shared NewsLinks
hapsburg group – Google Search
---
hapsburg group – Google Search
---
The Mueller Investigation, Explained. Here's Your Guide To The Trump-Russia Probe.
---
Let's start at the top. When did this Trump-Russia investigation begin? 🇷🇺
When and why did Robert Mueller get involved in all this? 🚨
Hold on, didn't Rosenstein have something to do with Comey's firing?
What's Robert Mueller's job?
Illustration: HuffPost; Photo: Reuters
So what is a special counsel, anyway?
Didn't the White House claim Trump could fire Robert Mueller, though?
What's Robert Mueller's deal again?
Sounds pretty typical.
He totally raked in the dough when he jumped back to the private sector, didn't he? 💰💰💰
All right, but what about this Rosenstein guy? Trump and Fox News hosts don't seem to like him very much. Is he a Democrat?
You sure?
Illustration: HuffPost; Photo: Chip Somodevilla via Getty Images
So why are Trump supporters beating up on a Republican like Rosenstein? 🐘

What's this about impeaching Rosenstein? Can you even impeach a deputy attorney general?
OK, Mueller and Rosenstein are both Republicans. So what's all this about Mueller's team being a bunch of Democrats?

So how much has the Mueller investigation cost?

What's Mueller got to show for it?
Illustration: HuffPost; Photo: Getty Images
One of the indictments was about Russian Facebook and Twitter trolls, right? 💻

How much of an effect did Russian trolling on social media have on the 2016 election?🕵
Illustration: HuffPost; Photo: Robyn Beck/Getty Images
What about the hacking of the DNC and the Clinton campaign?

So how did that Russian hacking affect the election?
Illustration: HuffPost; Photo: Sputnik Photo Agency via Reuters
So how does Paul Manafort play into the Trump-Russia probe again?
Illustration: HuffPost; Photo: ALEXANDRIA SHERIFF'S OFFICE VIA REUTERS
There was another guy charged with Paul Manafort, right?
What about Michael Flynn?
Illustration: HuffPost; Photo: AARON P. BERNSTEIN VIA GETTY IMAGES
Didn't Trump try to get James Comey to drop Flynn's case?
And how does Michael Cohen play into all this? 💰
Has anyone gone to jail yet?🔒
Alright, back to the Trump-Clinton-Russia stuff. What about George Papadopoulos? ☕
So what did Trump know about all this? And what about the allegation that Trump obstructed justice?
HOW'S THIS ALL GONNA END?

Well, what's Mueller's team going to do then?
But will Congress impeach Trump?
So public opinion is pretty important, huh? These Republican attacks on Mueller and Rosenstein and the FBI are starting to make a lot more sense.
Former FBI Director James Comey to speak at Purdue University Northwest in September
---
Purdue University Northwest (PNW) Sinai Forum opens its 65th season on Sept. 9 with an event featuring former FBI Director James Comey.
The Forum announced four other notable speakers joining this fall's schedule, including internationally known photographer Platon on Oct. 2, Girls Who Code founder and CEO Reshma Saujani on Oct. 28, Washington Post political reporter Robert Costa on Nov. 11, and legendary Notre Dame football coach Lou Holtz on Dec. 2.
"This year's series will be exciting, compelling and engaging," said Sinai Forum Executive Director Leslie Plesac. "We are grateful for the generosity of our sponsors to help us bring a wonderfully diverse and dynamic lineup of speakers to northwest Indiana."
Hosting prominent speakers has been the cornerstone of the Sinai Forum's renowned history. Plesac said the Forum is designed to give audiences a unique opportunity to hear noted speakers and pose questions in a town-hall style format.
All events start at 4 p.m., with doors open at 3 p.m. Comey's event will be held at the Blue Chip Casino, Hotel & Spa in Michigan City. The remaining programs are in the James B. Dworkin Student Services and Activities Complex on the PNW Westville Campus, 1401 S. U.S. 421, Westville.
Tickets are sold as a season series for all programs. A limited number of single program tickets will be offered for $100 apiece for Comey's speech. Regular season series tickets with general seating for all five programs are $150 each. Admission for all programs is free for high school and college students with a valid student ID card. Tickets can be purchased by credit card online at www.pnw.edu/sinai-forum.
Speakers
Sept. 9 — James Comey led the Federal Bureau of Investigation from 2013 to 2017, before he was controversially fired by President Donald Trump. He will speak about being an ethical leader, including great leadership, misguided leadership, patriotism and the vital importance of shaping a culture that puts the truth first.
Oct. 2 — Platon has shot portraits for a range of international publications including Rolling Stone, The New York Times magazine, Vanity Fair, Esquire and GQ. He developed a special relationship with TIME magazine, producing more than 20 covers for them. He founded a non-profit foundation named The People's Portfolio, to create a visual language that breaks barriers, expands dignity, fights discrimination, and enlists the public to support human rights around the world.
Oct. 28 — Reshma Saujani founded Girls Who Code in 2012, in an effrot to close the gender gap in technology. The organization has grown to reach 40,000 girls, running 80 Summer Immersion Programs and 1,500 Clubs across the US. Through its summer immersion programs and clubs, Girls Who Code is leading the movement to inspire, educate, and equip young women with the computing skills to pursue 21st century opportunities.
Nov. 11 — Costa is a national political reporter for The Washington Post, where he covers the White House, Congress and campaigns. He is also the moderator of PBS' Washington Week, an award-winning news discussion program, and a political analyst for NBC News and MSNBC.
Dec. 2 — Holtz his known for taking football programs and elevating them to the top 20; but nowhere has he done this as impressively than at the University of Notre Dame where he led the "Fighting Irish" to a national championship in 1988. He will speak on overcoming seemingly impossible challenges by setting goals and working to achieve them.
Hohenzollern Group: A princely general store
---
| Reading time: 3 minutes
For centuries, the Hohenzollern have built a branched network of companies and now need more profitable than a private company.
J eder business consultant would horrified hands up over your head: Space Technology, wild boars, turbocharger and a ski resort – the Group Prince of Hohenzollern is a real general store. While almost all companies concentrate on their core business, the Prince from Sigmaringen mixes with dozens of industries.
This has been revealed in the 950-year family history of the noble family. And what business consultants say, Karl Friedrich Prince of Hohenzollern does not matter anyway: He would never let one into the house.
The prince employs 3,200 people, most of them in the otherwise structurally weak region around Sigmaringen. And although the economic crisis has hit the group hard, meanwhile, at 600 million euros annual sales will again generate a decent profit, he says.
Without their former political power, the Hohenzollern would never have been able to build this network of companies. Because who had power, he also had land. That was crucial when the use of Bohnerz began 300 years ago. The small, ore-bearing stones lay everywhere in the woods. And since the forests belonged to the Hohenzollerns, the princely family entered the smelting industry on a grand scale. This resulted in metalworking, which today, with sales of € 550 million, is the Group's mainstay.
The forest – with 15,000 hectares of one of the largest private forests in Europe – has also become an important economic factor due to the increase in timber prices. The marketing of game meat from their own forests and sparkling wine from their own vineyards has developed from the old possessions.
Because the family also owns a mountain in the Bavarian Forest, it also runs a ski resort. And since electricians and carpenters are needed for Sigmaringen anyway, the group also offers its services in these areas.
Above all, however, the Swabian Hohenzollern knew how to preserve their possessions through all these centuries. The Prussian Hohenzollern, from whose line kings and emperors have emerged, lost almost everything in 1918 with the end of the monarchy in Germany. The Swabian Hohenzollern had secured themselves early against the turmoil of history.
But the Hohenzollern Group has not always been around in recent years. When metalworking went into crisis in the 1970s, the group got into serious trouble. Banks urged the Hohenzollern finally to bring a financially strong partner on board. Since 1989, the group has been half owned by the family of entrepreneur Adolf Merckle, who took his own life after miscalculations two years ago.
The management of the Hohenzollern Group was not always professional, admits Prince Karl Friedrich today. He has now employed managers for all business areas, barely interfering with operations and limiting himself to strategic decisions.
Die Gruppe müsse noch profitabler sein als ein privates Unternehmen, sagt er. Zum einen verschlinge die Unterhaltung des Schlosses in Sigmaringen viel Geld. Zum andern ist es bei den Hohenzollern üblich, dass der gesamte Familienbesitz immer an den ältesten Sohn vererbt wird.
Das funktioniere aber nur, wenn alle Geschwister einen finanziellen Ausgleich bekämen. "Wir müssen in jeder Generation das Vermögen so sichern, dass es unbeschadet an den jeweils ältesten Nachkommen übertragen werden kann und seine Geschwister dabei gerecht abgefunden werden."
So far this has always worked. And it turns out that it will work out at the next generational change. The eldest son, Alexander Erbprinz von Hohenzollern (24), is currently studying international economics and is preparing to follow in his father's footsteps. "I also asked my daughters, but they waved their thanks," says Prince Karl Friedrich. With economy none of the three have something to do.
Man pulls girlfriend onto Brooklyn train tracks, killing them both
---
Signed in as mikenova
Share this story on NewsBlur
Shared stories are on their way…
С.В.Рахманинов – Концерт No 2, Op. 18 (исп. Святослав Рихтер) – YouTube
---
С.В.Рахманинов – Концерт No 2, Op. 18 (исп. Святослав Рихтер)
redding fire – Google Search
---
Los Angeles Times
–
12 hours ago
A devastating brush fire barreled into the city of Redding on Thursday night, killing one person and destroying numerous structures as residents …
are california fires arson? – Google Search
---
greek wildfires are arson – Google Search
---
silicon valley spy den – Google Search
---
Rachmaninoff – Piano Concerto #2 in C Minor, Op. 18 – HD – YouTube
---
Rachmaninoff – Piano Concerto #2 in C Minor, Op. 18 – HD
CrossTalk: Socialist Dystopia? – YouTube
---
CrossTalk: Socialist Dystopia?
How Silicon Valley Became a Den of Spies – POLITICO Magazine
---
AN FRANCISCO—In the fall of 1989, during the Cold War's wan and washed-out final months, the Berlin Wall was crumbling—and so was San Francisco. The powerful Loma Prieta earthquake, the most destructive to hit the region in more than 80 years, felled entire apartment buildings. Freeway overpasses shuddered and collapsed, swallowing cars like a sandpit. Sixty-three people were killed and thousands injured. And local Soviet spies, just like many other denizens of the Bay Area, applied for their share of the nearly $3.5 billion in relief funds allocated by President George H.W. Bush.
FBI counterintelligence saw an opening, recalled Rick Smith, who worked on the Bureau's San Francisco-based Soviet squad from 1972 to 1992. When they discovered that a known Soviet spy, operating under diplomatic cover, had filed a claim, Smith and several other bureau officials posed as federal employees disbursing relief funds to meet with the spy. The goal was to compromise him with repeated payments, then to turn him. "We can offer your full claim," Smith told the man. "Come meet us again." He agreed.
Germany Cyber Capabilities – Google Search
---
Germany Cyber Capabilities – Google Search
---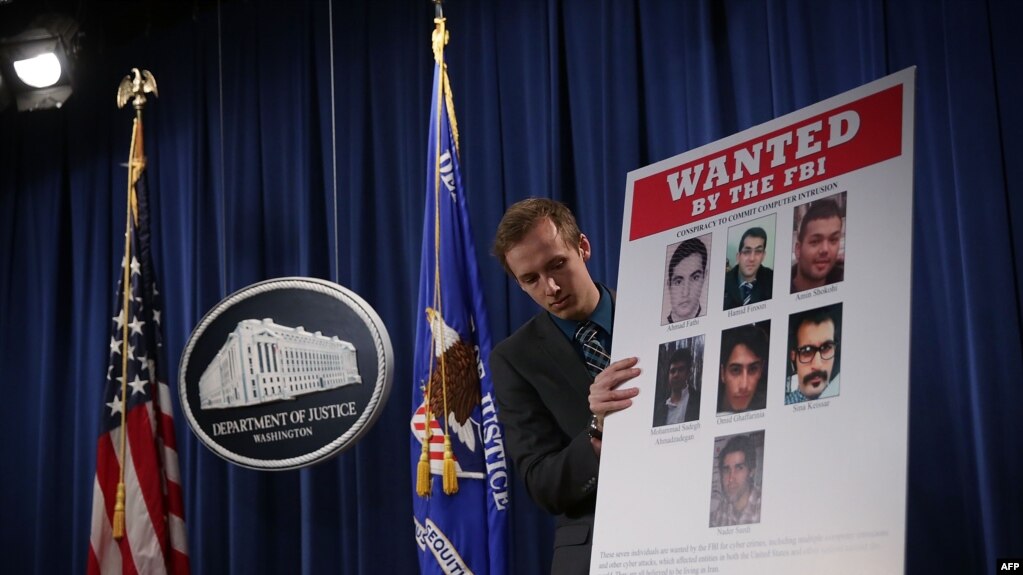 Germany Cyber Capabilities – Google Search
---
The National
–
Jul 15, 2018
Cyber warfare: the dawn of a new era for which we are thoroughly ill-prepared … in the UK's Brexit referendum and seeking to impact elections in France, Germany, … Further, such capabilities will have to be consistent with international norms …
Germany Cyber Capabilities – Google Search
---
BERLIN (Reuters) – Germany is considering laws that would let it respond actively to foreign cyber-attacks, Interior Minister Horst Seehofer as …
The world's top cyber powers – Axios
---

Shannon Vavra
The world's top cyber powers
Cyber attacks have started causing disruption and confusion in day to day activities across the world, from the WannaCry attack this May, which hit hospitals and swept through hundreds of countries, to the 2015 hack that shut down Ukraine's power grid.
So what countries should we be most wary of in the cyber realm, and what kinds of attacks does each of these top hacking countries tend to launch?
U.S. — THE SUPERPOWER HACKER
Stacking it up: Capabilities "surpass anything known in terms of complexity and sophistication of techniques," the WSJ writes. Goals appear to include surveillance or destruction to tip the scales towards U.S. interests.
One hack to know: Stuxnet, a computer worm that the U.S. allegedly jointly launched with Israel in 2010 to derail an Iranian nuclear facility. Read more via the NYT.
Cyber capabilities in the government: The WannaCry attack that spread to hundreds of countries this May actually originated from a leak or theft via the U.S. National Security Agency (to be clear, the NSA didn't perpetrate the attack). The leader of NSA, Adm. Michael Rogers, is also the leader of the Pentagon's cyber ops arm, Cyber Command, which last December was made into it's its own cyber fighting unit. Rogers has told lawmakers he wants to build out "offensive cyber capabilities."
U.K. — THE WATCHFUL HACKER
Stacking it up: The U.K. is known as host to "one of the world's pre-eminent eavesdropping agencies," known as GCHQ Reuters writes.
One hack to know: British spies allegedly hacked into the world's largest sim card manufacturer, Gemalto, along with American NSA spies in 2012 to monitor voice calls and data-use for billions of cell phones around the world.
Cyber capabilities in the government: The British government has acknowledged British spies are developing cyber offensive capabilities in GCHQ and the Ministry of Defence as part of the National Offensive Cyber Programme. Read more on that via Wired.
RUSSIA — THE POLITICAL HACKER
Stacking it up: Russia appears to hack for political reasons; to help or harm political candidates, to prop up Russian interests, or to more generally sow doubt around the world in democratic governance. These objectives were seen in the 2016 DNC hack, and the use of bots to spread fake news.
Another hack to know: An unprecedented 2015 attack linked to Russia shut down electricity for about a quarter-million Ukrainians. Experts are saying Russia may be using Ukraine as a testing ground for other, devastating attacks yet to come.
Cyber capabilities in the government: The Russian government has acknowledged it has "information troops" that use cyber means to spread propaganda.
CHINA — THE ECONOMIC HACKER
Stacking it up: China is known for its industrial espionage efforts, and has allegedly been stealing intellectual property for years.
Two hacks to know: 1. The Chinese military allegedly stole F-35 fighter jet plans from the U.S., which some say allowed Beijing to create the J-31 fighter jet. China denies this. 2. The hack into the U.S. Office of Personnel Management, which has been blamed on China, saw the records of up to 21.5 million U.S. government employees and consultants dating back 50 years stolen.
Cyber capabilities in the government: Beijing has admitted it has explicit units in its government dedicated to "cybercrime", per The Daily Beast. The government also has "specialized military network warfare forces" to handle both attacks and defense. In 2014 a federal grand jury indicted five people from PLA Unit 61398, China's allegedly 100,000-strong military cyber espionage division, for stealing trade secrets from U.S. companies.
THE ISRAEL-IRAN MATCH — THE GEOPOLITICAL HACKING MATCHUP
Stacking it up: Israel is "among world's most advanced" cyberspying agencies, per the WSJ. Iran is most well known for attacks it allegedly launches in response to perceived geopolitical threats. Read more via the Chicago Tribune.
Top hacks to know: Israel allegedly launched the 2010 Stuxnet hack along with the U.S. to derail an Iranian nuclear facility (read above). Just last year, the U.S. Department of Justice indicted hackers with links to the Iranian government for attacking U.S. banks and a dam in New York.
Cyber capabilities in the government: Unit 8200 of the Israeli Defense Forces is often equated to the NSA, with objectives including signals intelligence, offensive cyber strategy, cybersecurity, and encryption, per the Miami Herald and which has thousands of personnel, per Forbes estimates. In 2015 the government announced a new defensive cyber unit to work alongside the government's National Cyber Bureau. Iran's Cyber Defense Command has a defensive mission, per The Institute for National Security Studies (INSS) , which assesses that Iran's Revolutionary Guard plays an offensive role.
NORTH KOREA — THE BANK HEIST HACKER
Stacking it up: North Korea is known for conducting financial cyber espionage and is estimated to make 10-15% of its foreign exchange earnings from cyber efforts, per the Peterson Institute of International Economics. A defector from North Korea's suspected hacking branch of the government said the unit is intended to act as a demonstration of North Korean capacity.
One hack to know: The WannaCry ransomware attack that stemmed from the NSA cyber arsenal is suspected to have been launched via Lazarus Group, an APT group suspected of having links with North Korea. That group was suspected of launching an attack on Sony before the release of "The Interview," which showed Kim Jong-un being assassinated. The group also allegedly tried to pull off a bank heist via the central bank of Bangladesh.
Cyber capabilities in the government: North Korea has about 6,000 in its alleged government hacking group, Bureau 121, which is believed to operate out of China, per the BBC, and 10-20% of North Korea's military budget is estimated to funnel to online operations.
NON-STATE ACTORS AND UNATTRIBUTED HACKS:
Two closing notes:
It can be difficult to see a clear line between where a state begins and where a state ends when it comes to cyber hacks, since sometimes hackers will do the bidding of governments while leaving s room for plausible deniability.
Little is known publicly about the majority of countries' cyber capabilities save for their suspected hacks that have actually been launched — that's because those capabilities are typically top secret. Once a cyber tool is let loose, the perpetrator loses its strategic advantage because those targeted by it can then uncover the code.
cyber powers – Google Search
---
silicon valley spy den – Google Search
---
M.N.: FBI, stop exploiting and abusing children and adolescents! You contribute into early skewing of immature souls with possibly facilitating the adverse, pathological, and maladaptive character traits. Look into this, think about it, and consider this seriously. Recruit only the mature adults.
---
M.N.: FBI, stop exploiting and abusing children and adolescents! You contribute into early skewing of immature souls with possibly facilitating the adverse, pathological, and maladaptive character traits. Look into this, think about it, and consider this seriously.  Recruit only the mature adults.  7.26.18 Mike Nova's Shared NewsLinks Mike Nova's Shared NewsLinks Pueblo teen returns from … Continue reading"M.N.: FBI, stop exploiting and abusing children and adolescents! You contribute into early skewing of immature souls with possibly facilitating the adverse, pathological, and maladaptive character traits. Look into this, think about it, and consider this seriously. Recruit only the mature adults. "
"This is not your grandfather's KGB" – The Washington Post | M.N.: OR: It is not the KGB at all (not their type of design and style). It might be BND or Abwehr.
---
This is not your grandfather's KGB – The Washington Post M.N.: OR: It is not the KGB at all (not their type of design and style).  It might be BND or Abwehr (German Military Intelligence Service) Revanche! Revanche! "RUSSLAND-AFFARE"; Made in Germany! "He's making us dance"… in PDF – Updated on … Revanche! Revanche! "RUSSLAND-AFFARE"; Made … Continue reading""This is not your grandfather's KGB" – The Washington Post | M.N.: OR: It is not the KGB at all (not their type of design and style). It might be BND or Abwehr."
Dreyfus Affair – Google Search
---
Dreyfus Affair – Google Search
---