____________________________________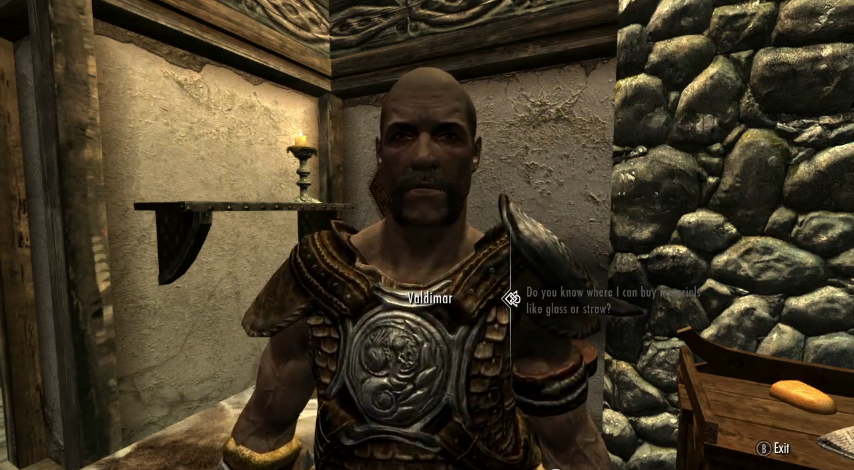 Doctor, mark: I am just a "Housknecht"!
Demiurge responds: 
"I am just a house servant: "housknecht", a 'steward of a house'. I serve my state, my government, and my people. It is Bush Sr., who did not have a heart and allowed all those bad things to happen.
(??? What exactly, please list: ? NATO expansion? What else? Tell us what we don't know.)
And therefore his cardiologist must and will be punished! 
And kill me too, if you want to!
I am no Hitler! I do have a heart, and it is healthy. I know when and where to stop!" 
Meshuggah! 
M.N. 
9:03 AM 7/21/2018
–
The Parable of the Unjust Steward (also called the Shrewd Manager) is a parable of Jesus which appears in Luke 16:1-13. In it, a steward who is about to be fired curries favor with his master's debtors by remitting some of their debts.
A Confessional Lutheran apologist commented:
Jesus' parable of the unjust manager is one of the most striking in all the Gospels. Obviously, it would be pressing the parable beyond the point of comparison to interpret it as an endorsement of dishonest business practices. Jesus' point is simply to show us what money is really for. Typically we think of ourselves first when we answer that question. But Jesus invites us to realize that, first, our money isn't really ours — we're simply managing it for its real owner, God. Second, even "filthy lucre" can be pressed into the service of God and our neighbor. When it is, the benefits will last beyond this life — which the things we buy for ourselves won't. For example, money can be used to spread the Gospel, through which the Holy Spirit will gather believers into Christ's church. We will enjoy blessed fellowship with these believers forever, long after the money itself is gone.[11]
The moral of the story (I do not dare to compete with the professional Hermeneutic Interpreters in attempting to understand it), as pertains to our subject, and, hypothetically, according to him, appears to be: 
"A good spymaster must be a good money manager!" 
"The impact of the unavoidable German Revanche will be softened by the partial forgiveness of the Allies' sins, transgressions, and the indebtedness to the German state and the German people which were unleashed after their defeat in WWII.
Therefore, I manage and contain the geopolitical risks of Revanche. 
Therefore I am a good money manager for the BND-DB, and not only the German people but the whole World should love me and appreciate my good offices and my good services! 
A capsized Duck Boat and some cardiologists who fall off their bicycles are the relatively cheap price to pay. These are not your real DUKW-s! It is a child's play! 
I am the flatiron ship steam pipe's manager: I let the steam out, to avoid the explosion…" 
M.N.: Very interesting logic, Master.
____________________________________________
Mike Nova's Shared NewsLinks