And now ride this your Donald The Duck!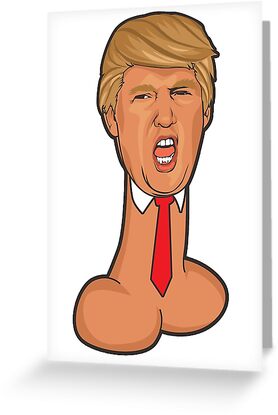 He shafts you all right! (Not true. – M.N.) 
As a response and as opposed to my interpretation of "Revanche! Revanche!"
10:33 AM 7/17/2018 – To The Hilt 
"Deutschland Uber Alles"! Smart German boy Ernst Uhrlau might have fooled everyone: Putin, the Oligarchs, and the Great America! 
I think that one conceptual understanding of the events:
"Donald gets fucked by the Merkel's (or Schroeder's, "whose", doesn't matter much) dildo disguised as the Russian Bear in a military hat, who appears to be rather enjoying himself";
2) and the other, competing one: "Donald The Duck is really Donald The Dickhead who fucks you all",
do not necessarily contradict and exclude each other. But it is also possible that it can be both or neither. 
We should escape these primitive, manufactured for mass consumption, interpretation of the events. We should attempt to understand them in depth. 
M.N.
2:49 PM 7/21/2018
"And now, these are your "Ducks", from Ripley Entertainment!"
"Duck boats are modeled after DUKWs, which brought materials ashore during the invasion of Normandy and hauled howitzers during the landings in Iwo Jima. 
"The DUKW was supplied to the U.S. Army, U.S. Marine Corps and Allied forces, and 2,000 were supplied to Britain under the Lend-Lease program;[15] 535 were acquired by Australian forces,[16] and 586 were supplied to the Soviet Union, which built its own version, the BAV 485, after the war. DUKWs were initially sent to Guadalcanal in the Pacific Theater, but were used by an invasion force for the first time in the European theater, during the Sicilian invasion, Operation Husky, in the Mediterranean."
M.N.: Is one of the goals of "Operation Trump" to expose the (what is left of) Nazi and the neo-Nazi networks in the US and worldwide, which now might have been penetrated by the Leftists, and are under their partial control? Do the Leftists plan to finish off the Nazis with the hands of official Law Enforcement? 
"And now, these are your "Ducks", from Ripley Entertainment!"
Ride the Ducks! (Suck the duck!)
______________________________________
??? "Bra-n-son, miss Ouri: "Brother and Son, I miss Yuri [Andropov]" 
Hypothetically, this (or this part) might be the message (or the pretense of the message, to shift the attention) from the FarWest Group. 
And this line leads us fairly and squarely to: 
Do not forget about him! The whole thing might be the not so crazy attempt on the part of the "Butians" (his close friends, including his wife Alla Bout Tzvigun, a daughter of the KGB chief, the spiritual offspring of the Andropov years), closely connected with GRU, to free Bout by obtaining the Presidential pardon for him. This might be the real emotional push, translated into the all the other pushes (Mafia, etc.). 
FBI and all the other parties involved: 
The Presidential Pardon for Viktor Bout should never be considered as a possibility, plain and simple. Mr. President, please pay attention to this. 
Viktor Bout probably is the most important link to the "Russian Hypothesis" of 9/11, and it looks like he knows a lot but does not talk much. 
After the review of news I saw that my premonition was correct: 
"In its turn, Russia insisted on the return of unlawfully convicted Russian citizens, primarily, Victor Bout and Konstantin Yaroshenko, who are imprisoned in the United States, the statement added."
The recently emerged link to Bout's case, which actually reminded me about this whole line, is, hermeneutically speaking,
somewhat of the curious phenomenon: the latest reincarnation of Mata Hari – Anna Chapman archetype. 
NPR
This week in the Russia investigations: Two big questions about the second-most famous Russian in the world and Rod Rosenstein fires a warning shot. Finnish fallout. No Hollywood screenwriter could get away with turning in a treatment for this week.
A Missouri duck boat survivor reportedly said the captain told passengers 'not to worry about grabbing life jackets'Business Insider
Here's who should demand to see Kavanaugh's White House paper trailWashington Post
Officials investigating abuse claims by migrant children at Chicago-area shelterChicago Tribune
I do not know what is so sensational here, people do it all the time and in all circumstances related to this setting. However, the real emotional subtext and the subject of the juicy tabloid scandals is the same old issue: 
and their exchange systems, the prostitution being the most primitive and crude, and by far not the only one among them. 
The presence of both in the picture might be the indication, that, hermeneutically speaking, again, this personage would serve as a reminder and as a warning about Viktor Bout. 
This leads us to the next, and possibly very important and new line of thought: 
The entity which I call Demiurge, continues his expose', as it was planned, some time ago, and according to, and/or including his designs. And he actually helps the investigations, or rather and more likely, pretends(!!!) that he helps the investigation, which would be  very much in line with the Herr Uhrlau's history and attitudes in 9/11 investigations. 
He has his own agenda, as the "housknecht" of his State. 
________________________________________
Another hypothetical message that can be discerned: 
DUKW: Duck the W-s: Avoid the double agents. They are th involvede problem. They create a lot of noise and "shif" within the investigative system and this might be one of the root causes of the counterintelligence failures. 
"Jim Pattison Jr., the president of
which acquired the
attraction in Branson last year…"
__________________________________
M.N.: Did they use the flat iron ships to transport Brimstone? (the mineral, not the missiles). Can you imagine, if the steam pipe bursts on a flat iron ship filled with Brimstone? It will be a lot of Sulfur in the air. Some might say that it is the Devil's (or the Demiurge's) games. 
Your favorite exorcism sessions will not help, Billy-boy. We should ask Patriarch Kirill to perform some professional cleansing services for us, he seems to believe that all this is caused by "unclean forces and spirits – "nechistaya sila", after reading this article about the Demiurge. 
____________________________________
Mike Nova's Shared NewsLinks
Viktor Bout – Google Search
---
maria butina – Google Search
---
Maria Butina, a 29-year-old Russian citizen, was arrested last weekend and charged with infiltrating American political organizations, including …
Russian national Maria Butina, sometimes spelled Mariia, is accused of working as a spy by infiltrating American political organizations, …
Steward (office) – Wikipedia
Mike Nova's Shared NewsLinks
DUKW – Wikipedia
---
The DUKW (colloquially known as Duck) is a six-wheel-drive amphibious modification of the 2½-ton CCKW trucks used by the U.S. military during World War II and the Korean War.
Designed by a partnership under military auspices of Sparkman & Stephens and General Motors Corporation (GMC), the DUKW was used for the transportation of goods and troops over land and water. Excelling at approaching and crossing beaches in amphibious warfare attacks, it was intended only to last long enough to meet the demands of combat. Surviving DUKWs have since found popularity as tourist craft in marine environments.
dukw – Google Search
---
dukw – Google Search
---
dukw – Google Search
---
Donald the Sitting Duck – Google Search
---
Donald the Sitting Duck – Google Search
---
Donald the Sitting Duck – Google Search
---
Donald the Sitting Duck – Google Search
---
Donald the Sitting Duck – Google Search
---
Donald the Sitting Duck – Google Search
---
Donald the Sitting Duck – Google Search
---
Donald the Sitting Duck – Google Search
---
Donald the Sitting Duck – Google Search
---
Urban Dictionary: sitting duck
---
Term usually used/heard in 
combat
. Means an individual or persons is extremly 
vulnerable
, possibly out in the open and or helpess in their 
current
 position.
donald the duck and donald trump – Google Search
---
Missouri Duck Boat Accident Kills 17, Including 9 From Same Family
---
Online videos of Branson duck boat tours from recent years show life jackets stowed beneath the roof of the boats, within arm's reach of an adult. But few if any patrons were wearing them on those trips.
The Coast Guard requires life jackets to be available for each passenger on a boat, including duck boats, but allows the crew to decide when to instruct passengers to put them on.
Jim Pattison Jr., the president of Ripley Entertainment, which acquired the Ride the Ducks attraction in Branson last year, said the boats were always stocked with life jackets, but that people were not required to wear them. The weather was calm when the boat left the dock on Thursday. Mr. Pattison said this was the first such accident at Ride the Ducks, which was started more than 40 years ago.
In an interview, Mr. Pattison said the company had policies in place to keep boats off the water during dangerous weather, but he was unsure of the exact threshold for aborting a tour. "I was told that it was calm" when the boat went out on the water, Mr. Pattison said. He said the boats typically spend 15 to 20 minutes in the water on a circular route through Table Rock Lake.
"This is a real tragedy, and we can't say enough about how devastated we are," Mr. Pattison said. "It's hard to think about."
Duck boats are modeled after DUKWs, which brought materials ashore during the invasion of Normandy and hauled howitzers during the landings in Iwo Jima. In the decades since, duck vehicles have been used to transport tourists in places like Philadelphia, the Wisconsin Dells and Branson.
Such boats have had mixed safety records over the years, both on water and land. In Philadelphia in 2010, a duck boat that stalled in the Delaware River was struck by a barge being towed by a tugboat, killing two people. On land, pedestrians and a motorist were killed in recent years in accidents involving the vehicles in Philadelphia and Boston. In 2015, a duck boat collided with a bus in Seattle, killing five people.
Arrest of state police officer could affect nearly 70 pending cases
---
Joshua Kellogg, Farmington Daily Times Published 3:58 p.m. MT July 6, 2018
Daniel Capehart(Photo: San Juan County Adult Detention Center)
FARMINGTON — The San Juan County District Attorney's Office is reviewing criminal cases involving an arrested New Mexico State Police officer, a situation that could lead to nearly 70 cases being dismissed.
Daniel Capehart, 33, of Bloomfield, is accused of federal drug charges for distribution of methamphetamine and distribution of marijuana, according to court documents.
He was arrested on June 29 at the Farmington office of the New Mexico State Police and placed on administrative leave.
The DA's Office is reviewing 68 pending cases in which Capehart is listed as a witness, according to chief deputy district attorney Dustin O'Brien.
Capehart is accused of stealing drugs that were seized and distributing them to women with whom he had sexual relationships or was pursuing romantically, according to the criminal complaint.
He allegedly made two deliveries of marijuana to law enforcement officials investigating the case on June 21 and 23. Representatives of the San Juan County Sheriff's Office impersonated a 16-year-old female Capehart allegedly sent flirtatious text messages to as part of the investigation.
The juvenile female allegedly started receiving the messages following a June 15 traffic stop by Capehart during which he asked for personal information, including her date of birth, email address and phone number.
The suspect also allegedly took methamphetamine that had been seized during an undercover operation by the FBI on June 28 and left 5.7 grams of meth near a Bloomfield park bathroom for a confidential source, according to court documents.
Most of the 68 pending criminal cases in which Capehart is a witness are related to DWI charges, along with some drug- and traffic-related cases, O'Brien said.
Due to the nature of DWI cases — in which there often is only one officer involved in the traffic stop and arrest — O'Brien believes the DA's Office will be unsuccessful in prosecuting those cases.
The DA's Office is looking for cases in which another officer was involved or there is evidence such as video footage to prosecute cases affected by Capehart's arrest.
"I would imagine a large number of those cases will be dismissed," O'Brien said.
With Capehart in federal custody in a halfway house in Bernalillo County, the DA's Office is not able to transport him back and forth to San Juan County, even if prosecutors were willing to have him testify.
Attorney Steve Murphy of the Titus and Murphy Law Firm said law enforcement officials should be honorable and do the right thing. He added his firm is conducting a review of any cases Capehart was involved with to see if there are potential issues with clients who retained the law firm for pending criminal cases.
"I anticipate there will be cases dismissed," Murphy said.
O'Brien described Capehart's case as unusual and very rare.
The DA's Office faced a case similar situation when former Farmington Police Department evidence technician Ashley Goodvoyce was convicted in October 2014 of the theft of drugs and cash from the department's evidence room, O'Brien said.
She was sentenced to seven and a half years in prison, but Judge John Dean Jr. suspended the sentence, ordering Goodvoyce to serve five years of probation, according to The Daily Times archives.
At least four drug-related cases were dismissed due to the evidence tampering, according to The Daily Times archives.
Joshua Kellogg covers crime, courts and social issues for The Daily Times. He can be reached at 505-564-4627 or via email at jkellogg@daily-times.com.
More: NM State Police officer accused of federal drug charges
Read or Share this story: <a href="http://www.daily-times.com/story/news/crime/2018/07/06/arrest-state-police-officer-could-affect-nearly-70-pending-cases-new-mexico/763892002/" rel="nofollow">http://www.daily-times.com/story/news/crime/2018/07/06/arrest-state-police-officer-could-affect-nearly-70-pending-cases-new-mexico/763892002/</a>
Douglas Leff – Google Search
---
Seven Puerto Rico police officers charged with Rico Act violations – Caribbean Business
---
SAN JUAN – Seven Puerto Rico police officers from the Caguas Drug Unit (CDU) have been charged in a superseding indictment for their alleged participation in criminal acts, announced U.S. Attorney Rosa Emilia Rodríguez-Vélez of the District of Puerto Rico.
On May 21, four police officers assigned to the Caguas unit were charged by a federal grand jury in the District of Puerto Rico for drug trafficking and firearms violations. On Thursday, they, along with three other officers were charged in a superseding indictment under the Racketeer Influenced and Corrupt Organizations Act (RICO Act).
"From in or about July 2014 the defendants together with others known and unknown to the Grand Jury, being persons employed by and associated with the CDU, an enterprise engaged in, and the activities of which affected, interstate and foreign commerce, knowingly and unlawfully conducted and participated, directly and indirectly, in the conduct of the enterprise's affairs through a pattern of racketeering activity," the U.S. Attorney's office said in a release.
The defendants "violated the legitimate purposes of the CDU in order to enrich themselves through illegal conduct, including extortion, robbery, and the distribution of narcotics," referring to marijuana, according to the release.
The defendants face up to 20 years for the RICO Act violations, 20 years for extortion under official rights, up to five years for drug trafficking violations, and five years up to life in prison for the firearms charges–if found guilty.
"The purpose of the Caguas Drug Unit is to combat drug trafficking, firearms and ammunition trafficking, among other related crimes, and these officers were behaving like the criminals they were supposed to be apprehending. They not only betrayed the citizens they were sworn to protect, they also betrayed the thousands of honest, hard-working law enforcement officers who risk their lives every day to keep us safe. We will continue to work with our local law enforcement partners to pursue corruption wherever it lies," Rodríguez-Vélez said.
"Today's charges represent a grave breach of the oath taken by these sworn officers. Fortunately, those accused represent only a very small percentage of the brave men and women of the Puerto Rico Police Department, who serve only to protect the citizens of Puerto Rico. In fact, the FBI's continued efforts to clean up corruption and civil rights violations have been assisted by the full cooperation of the leadership of the Puerto Rico Police Department," added Douglas Leff, special agent in charge of FBI, San Juan, which is in charge of the investigation.
Puerto Rican mayor and other officials arrested on corruption charges
---
NationofChange is a nonprofit organization, and this website is funded by readers like you. Please support our work.
 or
.
Recently indicted on charges including theft of government money and fraud, a mayor in Puerto Rico has been accused of illegally using nearly $3 million in federal funds from contracts fraudulently obtained from the Puerto Rico Department of Education. In a separate unrelated indictment, the former directors of finance for the northern town of Toa Baja were accused of using nearly $5 million in federal funds.
According to the indictment, Miguel Ortiz-Vélez, mayor of the municipality of Sabana Grande, conspired with Irving Riquel Torres-Rodríguez, former owner of Environmental and Sports Consultants Corp. (AESC), to fraudulently obtain federal funds from the U.S. Department of Education and Puerto Rico Department of Education. Torres-Rodríguez has previously pled guilty in two different cases, including theft of government property and money laundering.
Between 2013 and 2016, Ortiz-Vélez allegedly defrauded the federal government of nearly $3 million by misrepresenting the costs of government contracts. During that period, he received tens of thousands of dollars in cash kickbacks from AESC and Torres-Rodríguez.
On Thursday, the Justice Department announced Ortiz-Vélez has been charged with two counts for theft of government money and property, one count for conspiracy to commit wire and mail fraud, two substantive counts of mail fraud, and one count for money laundering. He is also facing forfeiture allegations and a potential money judgment of $2,904,920.00, the value of the two contracts fraudulently obtained from the Puerto Rico Department of Education.
In the second indictment, Victor Cruz-Quintero, former Director of Finance, and Ángel Santos-García, former interim Director of Finance of the Municipality of Toa Baja, were charged with theft, conversion, and misappropriation of funds from the U.S. Departments of Housing and Urban Development (HUD) and Health and Human Services (HHS). In October 2014, Victor Cruz-Quintero allegedly took more than $2.5 million in federal funds from HUD and later made additional transfers for unauthorized purposes from HHS and HUD totaling over $1.7 million between September 2014 and February 2016.
Get news the mainstream media doesn't want you to see.
While serving as Toa Baja's former interim finance director, Ángel Santos-García made similar transfers of federal funds from HHS and HUD for unauthorized purposes totaling $650,000 from three separate transactions.
On Tuesday, the Justice Department announced the two former directors of finance had been charged with theft, conversion, and misappropriation of funds from HHS and HUD. If convicted, the defendants could face possible sentences of up to 10 years for theft of government funds, misappropriation of federal program funds, and money laundering, and up to 20 years for mail fraud, and the wire and mail fraud conspiracy.
"Mayor Miguel G. Ortiz-Vélez deceived the public's trust and used his public office to fraudulently obtain federal funds in order to supplement the finances of the municipality of Sabana Grande," said U.S. Attorney Rosa Emilia Rodríguez-Vélez. "Corruption and fraud at any level of government betrays the ideals upon which our democracy is built. In regards with the investigation in Toa Baja, we will continue to follow the evidence in order to determine if other municipal officials were involved in the fraudulent scheme announced today."
"The public must be able to trust the officials who are put in charge of government funds. Anyone who violates that trust will be brought to justice, because the citizens of Puerto Rico deserve no less," stated Douglas Leff, Special Agent in Charge of FBI, San Juan.
GET NEWS THE MAINSTREAM MEDIA DOESN'T WANT YOU TO SEE
Misleading story links San Juan mayor to hurricane relief fraud
---
"Puerto Rico mayor facing fraud charges over $3M in federal disaster relief"
— Bloggers on Sunday, July 15th, 2018 in a blog post
By Katie Akin on Thursday, July 19th, 2018 at 3:36 p.m.
A headline on an online story says, "Puerto Rico mayor facing fraud charges over $3M in federal disaster relief."
The article includes a photo of San Juan Mayor Carmen Yulín Cruz, wearing a shirt with "NASTY" printed in large block letters. This photo is taken from a television appearance following Hurricane Maria, which struck Puerto Rico in September 2017.
Cruz was a vocal critic of President Donald Trump, accusing him of providing insufficient aid to the island.
On Facebook, the story's link preview shows Cruz's face above the headline. But she has not been accused of fraud related to hurricane relief.
The article, published July 15 on Your News Wire, reveals that Cruz isn't facing charges at all. A different Puerto Rican mayor was accused. (Fact-checkers at The Weekly Standard caught that the initial version of the story said that Cruz and her party faced charges, but the language had been changed by the time we looked at it. Some versions of the story copied elsewhere had not made the change.)
We decided to dig a little deeper and see what else might be misleading about this story.
Wrong mayor
The mayor facing fraud charges is Miguel Ortiz-Vélez of Sabana Grande. Federal authorities have accused him of running a three-year scheme, beginning in 2013 and ending in 2016, to defraud the government of $3 million. Ortiz-Vélez proposed projects to the Puerto Rico Department of Education, but intentionally overestimated their cost.
He gave the extra money to the companies he contracted out for the work, as well as to the city. The owner of one of the companies reimbursed Ortiz-Vélez nearly $23,000 in cash.
Ortiz-Vélez was indicted on July 2 for theft of government money, mail fraud, and money laundering. If he is found guilty, he could face up to 30 years in prison.
Close, but no cigar
The article on Your News Wire mixes the alleged Ortiz-Vélez scheme with another case of fraud in Puerto Rico. Two finance directors in Tao Baja were accused of misusing federal funds from the Department of Housing and Urban Development and the Department of Health and Human Services.
The Your News Wire story implies that this money was meant as hurricane relief funds, calling it "assistance funds" that were given "during the same general time frame as the disaster."
This scheme took place from 2014 until early 2016, long before Hurricane Maria in September 2017. The money was meant to be used for promoting economic development and building new public facilities. Instead, the finance directors put the funds toward paying municipal employees and contractors.
This investigation is ongoing, and, again, separate from the investigation into Ortiz-Vélez.
A lawsuit
There have been allegations against Cruz as well, which some outlets have connected to misuse of federal disaster relief funds. In February 2018, a former government worker sued the municipality of San Juan. She claims that the city was committing fraud by paying some contractors far more than others. She also claims she was demoted for speaking out against the corruption.
A local San Juan paper reported that, according to two unnamed sources, the FBI has opened an investigation into the alleged fraud. However, the plaintiff of the suit resigned in June 2017, before Hurricane Maria. The suit does not include any mention of federal disaster aid.
Our ruling
The article said, "Puerto Rico Mayor Facing Fraud Charges Over $3M In Federal Disaster Relief."
The article was styled to make it seem that Cruz, the vocal San Juan mayor, was responsible for the fraud. The entire first half of the article focuses on her liberal politics and her objections to Trump, rather than any specific crimes. All of this is severely misleading.
The reporting on the underlying fraud itself is bungled. It has nothing to do with "federal disaster relief." The story mixes up two unrelated cases of fraud stemming from Puerto Rico that took place over a year before Maria struck.
We rate the statement False.

"Puerto Rico mayor facing fraud charges over $3M in federal disaster relief"
blog posts – Sunday, July 15, 2018
Donald Trump and Vladimir Putin discussed referendum in Ukraine
---
The White House on Friday had to douse another political fire resulting from the Helsinki summit after a Russian official said Vladimir Putin and President Trump discussed a possible referendum in eastern Ukraine during their private powwow.
Russia's ambassador to the US Anatoly Antonov said Friday that the two leaders had discussed the possibility of a referendum in separatist-leaning eastern Ukraine.
"This issue (of a referendum) was discussed," Antonov said, adding without specifics that Putin made "concrete proposals" to Trump on solutions for the four-year Ukraine conflict, which has killed over 10,000 people.
Trump has tweeted that he and Putin discussed Ukraine, but did not mention a referendum or provide details.
The proposal would sidestep European peace efforts and increase pressure on the Ukrainian government in its battle with the pro-Russian separatists.
Hours after Antonov spoke, the White House shot down the idea, saying the Trump administration "is not considering supporting" such a referendum.
National Security Council spokesman Garrett Marquis said agreements between Russia and Ukraine for resolving the conflict in the Donbass region "do not include any option for referendum."
Marquis added that any effort to organize a "so-called referendum" would have "no legitimacy."
The US and Russia have been on opposing sides of the conflict in Ukraine, unleashed after a popular uprising against a pro-Russian president and Moscow's 2014 annexation of Crimea.
Meanwhile, the White House laid out the agenda for a second summit between Trump and Putin in the fall in Washington that would focus on national security concerns.
A White House official who spoke on condition of anonymity did not specify if that included Russia's interference in US elections. The official said the talks also would cover nuclear proliferation, North Korea, Iran and Syria.
Moscow signaled openness to another meeting between the two leaders, as Trump continued to face criticism over his first meeting with his Russian counterpart in Helsinki, where he seemed to accept Putin's denials of meddling in the 2016 election — despite findings by US intelligence services.
Amid the enduring firestorm, Trump later claimed he misspoke during one exchange with reporters in Finland.
Trump tweeted Thursday that he looked forward another meeting with Putin and defended his performance at Monday's summit, in which the two leaders discussed several issues including terrorism, Israeli security, nuclear proliferation and North Korea.
"There are many answers, some easy and some hard, to these problems … but they can ALL be solved!" Trump tweeted.
In Moscow, Antonov said it was important to "deal with the results" of their first summit before jumping too fast into a new one.
But, he added, "Russia was always open to such proposals. We are ready for discussions on this subject."
Russian lubok – Google Search
---
Russian lubok – Google Search
---
Russian lubok – Google Search
---
Ride the Duck! Ride the dick! 
Guess, who wants you to suck his dick?