Saved Stories – None
Pakistan halts intelligence cooperation with US, but US embassy denies knowledge

Pakistan said on Tuesday that it had suspended military and intelligence cooperation with the United States in the wake of Washingtons decision to stop security assistance to Pakistan. But the US embassy in Islamabad said it had no information about Khans announcement.
Feud over Trump dossier intensifies with release of interview transcript – Washington Post
Inside the Drug-Dealing Empire That Ruled West Philly – OZY

OZY

Inside the Drug-Dealing Empire That Ruled West Philly

OZY

He attended Temple University, but he became a prominent figure in one of the city's most notorious 

organized crime

 groups a violent enterprise that made tens of millions of dollars from the sale of drugs from 1985 to 1991. The JBM sold 200 to 300 

…
It Is Time for Progressives to Support the Trump-Putin Efforts at Rapprochement – Antiwar.com
Letter: Support the FBI – Roanoke Times
Letter: Support the FBI

Roanoke Times

… Goldwater's guys; short haired suit wearing bashers of long haired hippie anti-war protesters have, according to Fox News, become 

puppets

 of the leftist liberal Democrats intent on overthrowing the great, great, trust me, greatest president of the 

…
Michael Cohen, Trump's Personal Attorney, Sues BuzzFeed Over Explosive Dossier

He's suing the news site along with Fusion GPS, the intelligence firm that compiled the Christopher Steele report.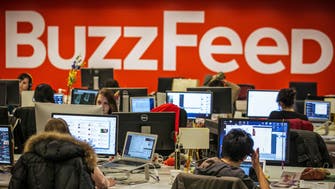 How Hillary's FBI Allies Undermined Trump Before the Election – FrontPage Magazine
Tucker Carlson Turns On Trump: 'What Was The Point Of Running For President?'

Fox News host slams the president over immigration.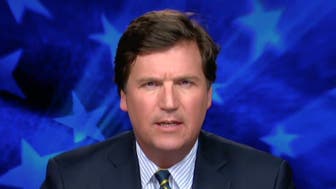 The most bizarre Trump-Russia twist yet

I've finished reading all three hundred pages of the newly released testimony from the company behind the Trump-Russia dossier, and remarkably, I didn't learn anything new. Trump is being blackmailed by Russia. Trump has ties to organized crime. People have been murdered in the name of covering up the Trump-Russia scandal. These are all things that Palmer Report and others have been reporting for the past year. Yet these new transcripts have somehow managed to blow the Trump-Russia scandal wide open anyway.All you have to do is turn on the television and watch how the scandal is now being covered, to see that these transcripts have indeed changed everything. I've spent all day trying to put my finger on why. Sure, respected Senator Dianne Feinstein threw her considerable weight behind the assertions made in the transcript, but it's not as if this was her own testimony or research. She only published this because she felt the public deserved to know what the Trump-Russia dossier company had told Congress behind closed doors. But this is still the same Trump-Russia dossier we've all had for a year. This testimony doesn't even add anything new to it. Yet still, something has changed.

Of all the strange aspects of the Trump-Russia scandal to date, by far the strangest has been the mainstream media's personal hatred for the Trump-Russia dossier. Major news outlets initially refused to touch the dossier at all, then only reluctantly covered it once it leaked, but even then it was only with the constant qualifier that it was "unverified" or worse. Meanwhile, those same news outlets have routinely and often gleefully reported aspects of the Trump-Russia scandal that were far less credible, with no disclaimers of any kind.

Maybe the media has just been throwing a tantrum for the past year because it felt embarrassed after initially considering the dossier to have been unimportant, only to be proven wrong. But whatever the reason, today's transcripts while giving us no new information, and frankly not doing anything to further "verify" what's already been independently verified have managed to change the entire framing of the scandal.

Perhaps the transcripts have simply given the mainstream media an excuse to hit the reset button on its approach to the Trump-Russia dossier. In any case, the dossier is now considered the gold standard by the media, which means mainstream America will quickly come to see it the same way. Everything changed today about how the Trump-Russia scandal is perceived, even though we didn't learn anything new. That's the strangest development in the scandal yet.

The post The most bizarre Trump-Russia twist yet appeared first on Palmer Report.
Trump's checkup comes as chatter about his health lingers – ABC News
Trump and Netanyahu are playing the same game – Washington Post
Face facts. The west that won the cold war no longer exists | Rafael Behr

Capitalism conquered the eastern bloc. Thats why liberal politics alone wont defeat todays populismFinnish TV and toilet paper did as much to undermine the USSR as the nuclear deterrent, an Estonian friend once explained to me. He grew up in Tallinn, under Kremlin rule but within antenna range of American soaps broadcast from Helsinki. What Dallas did for eyes that craved glamour, a smuggled supply of soft tissue did for bums rubbed raw by Soviet-issue bog roll. The Balts had too much exposure to what they were missing to be reconciled to the privations of communism.

Related: The fall of the Berlin Wall: what it meant to be there | Timothy Garton Ash

As illiberal forces arise in democracys heartlands, liberals find themselves frighteningly short of rhetorical tools
Murder in Malta: How Daphne Caruana Galizia's death exposed corruption and shady Russian connections on the … – Telegraph.co.uk
Seth Meyers Has The Best Response To Trump Reportedly Starting His Day At 11 A.M.

A recent report says Trump's daily schedule is getting shorter.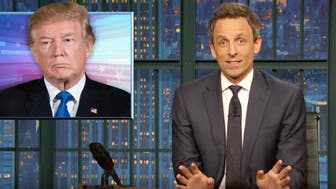 Author of Trump Dossier Referred to FBI for Criminal Investigation – The Jewish Voice (press release) (blog)
Author of Trump Dossier Referred to FBI for Criminal Investigation

The Jewish Voice (press release) (blog)

Two top Republicans on the Senate Judiciary Committee are asking the Justice Department and FBI to open up a 

criminal investigation

 into dossier author Christopher Steele. Iowa Sen. Chuck Grassley and South Carolina Sen. Lindsey Graham alleged in a 

…
China Vies for Influence in Russia's Backyard – Global Trade Magazine (blog)
China Vies for Influence in Russia's Backyard

Global Trade Magazine (blog)

Our recent visit to Kazakhstan and the Khorgos 

Eastern

 Gate area starkly revealed the dilemma that Kazakhstan faces. Here, we argue that for Kazakhstan to become a high-income country, it will be important that the United States, the 

European

Union 

…and more »
Dem senators' report warns of Russian meddling across Europe – Las Vegas Sun
Robert De Niro Gives Trump An X-Rated New Nickname In Awards-Show Rant

Screen legend tears into the president at the National Board of Review Annual Awards Gala.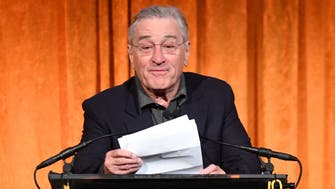 Democratic Senator Releases Transcript of Interview with Dossier Firm – New York Times
The media should not settle for truthiness on Trump | Jeff Sparrow

Journalists should be more, not less, suspicious of claims about Trump that confirm their prejudices. Michael Wolffs Fire and Fury shows whyWere not talking about the truth; were talking about something that seems like truth the truth we want to exist.

That was how comedian Stephen Colbert explained truthiness, the term he coined in 2005 to refer to truth that comes from the gut, not books.

Related: Michael Wolff's explosive book on Trump: the key revelations

One suspects, though, that many readers will forgive any such errors. The book confirms their worst fears about the Trump presidency: it feels truthful, if not always factual.

On some days hell watch the gorilla channel for 17 hours straight, an insider told me. He kneels in front of the TV, with his face about four inches from the screen, and says encouraging things to the gorillas, like the way you hit that other gorilla was good. I think he thinks the gorillas can hear him.

Related: Fire and Fury? Maybe Donald Trump is only just getting started | Matthew dAncona
'A real Halloween special': Fusion GPS co-founder questions New York Times report on Trump-Russia – Washington Post
Trump-Russia dossier transcripts expose Donald Trumps ties to organized crime

The worst kept secret in the entire Trump-Russia scandal is that Donald Trump has decades of business relationships with organized crime figures, and those deals are likely a big part of how the Russian government took control of Trump financially ahead of his entry into politics. Today's release of Trump-Russia transcripts reveals that organized crime is indeed at the heart of the Trump-Russia scandal.Glenn Simpson of Fusion GPS, the company behind the Trump-Russia dossier, testified privately before the Senate Judiciary Committee in the summer of 2017. Democratic ranking member Dianne Feinstein released the transcripts of that testimony today over the objections of Trump's Republican apologists on the committee. The transcripts reveal what was behind the effort to assemble the dossier: "It was, broadly speaking, a kind of holistic examination of Donald Trump's business record and his associations, his bankruptcies, his suppliers, you know, offshore or third-world suppliers of products that he was selling. You know, it evolved somewhat quickly into issues of his relationships to organized crime figures but, you know, really the gamut of Donald Trump."

In fact the three hundred-plus page transcript references "organized crime" fourteen different times. While the testimony does not give away the specifics of how Trump is tied to organized crime, it's a given that Fusion GPS has already provided these details to Special Counsel Robert Mueller. Some of Trump's ties to organized crime, and more specifically Russian organized crime, have already been publicly documented.

For instance, the Trump Organization has done several major real estate deals in New York City with a guy named Felix Sater, who has done prison time in relation to laundering money for the Russian mafia. In addition, the U.S. Treasury Department hit the Trump Taj Mahal in Atlantic City with a hefty fine for years of facilitating money launderers, which included the period of time in which Donald Trump still owned a commanding stake in the property.

The post Trump-Russia dossier transcripts expose Donald Trump's ties to organized crime appeared first on Palmer Report.
US probing if 'viral' attack sickened diplomats in Cuba: official – Reuters
Popular New Jersey radio host killed in alleged murder-for-hire plot, husband among those charged – ABC News
The White House struggles to silence talk of Trump's mental fitness – Washington Post