The Drip, Drip, Drip Effect
Mike Nova's Shared NewsLinks
"The drip, drip, drip" Effect | Global Security News
---
 –
"The drip, drip, drip" Effect:
They will try, and will try, and will try until they find the suitable for them the "cost efficiency ratio" and the "cost effect" formula. They will try until they are. That's the Asiatic historical nature of the Russian predatory ruling classes: to raid, to rob, to steal, to exploit, to enslave, in any which Mongol-Tatar way they can, and see the opportunity to, and their sneaky way to do it. They will definitely try until they are definitely stopped. 
October 28 Letter is not something that is outside the Russian meddling efforts but is a result of them because the October 28 Letter was the direct result of the Abedin-Weiner emails affair, which, it looks like to me, was engineered by the Russians on the highest levels (again, the telling style is implicated), with the witting or unwitting participation of the pro-Trump faction of the FBI (Was it the predominant mood in this organization at that particular time: the "post-Obama – pre-Clinton panic"?). That's again, how it looks to me personally, and to many other observers. 
And the logic here is very simple and clear: If Anthony Weiner's latest sexting episode was the FBI set up as a sting operation (with known or unknown to them political purposes), and if this "operation" lead to the October 28 Letter which changed the course of the elections, then Trump's election is indeed the "coup d'état" performed by the panicking FBI. 
The role of J. Comey in all this might open some questions. My impression is that he personally is the ethical, maybe even very ethical and apolitical person, but he was in some ways deceived and manipulated by the upper echelons of the FBI leadership on which he relied upon in the day to day management. They just used him as the "ethical cover" or shield, and, possibly, run those "everyday affairs" as they saw fit. But this is my hypothesis, and it might not be necessarily correct. I think that the future historians will probably have the intense interest in these "matters". 
Michael Novakhov
8:59 AM 1/8/2018
_____________________________________
"We identified two waves of Russian meddling since the early 1990s. The first wave lasted until 2014 and targeted only post-Soviet countries. Since then, a second wave has expanded dramatically into established Western democracies.
However, an examination of both of these waves shows that Russia's efforts have made little difference…
Of course, Russia may still have influenced the outcome. As FiveThirtyEight's Harry Enten notes, "the drip, drip, drip" of these email releases "makes it all but impossible to measure their effect precisely." And Trump won by such a thin margin that even a small Russian impact could have tipped the election.
But there is far stronger evidence that other factors were more critical. For instance, public opinion shifted suddenly after Oct. 28, when FBI Director James B. Comey announced that he was reopening an investigation into Clinton's use of a private email server while serving as secretary of state. And the closeness of the election mostly resulted from polarization between Democrats and Republicans that long predates Russian President Vladimir Putin or the rise of Trump. "
_______________________
Trump Tower fire: FDNY says fire on roof of Manhattan building 'under control'
---
Paul McCartney – Ram On – Lyrics – YouTube
---
Paul McCartney – Ram On – Lyrics
Paul McCartney – RAM (Full Album / DM Remastered 2016) – YouTube
---
Daniel McCartney – Wikipedia
---
Daniel McCartney (September 10, 1817 – November 15, 1887) was an American who had what is now known as HSAM–Highly Superior Autobiographical Memory, formerly Hyperthymesia.
McCartney was born in Westmoreland County, Pennsylvania. He was legally blind and lived with relatives throughout his lifetime. For a large part of his life, he resided in Morrow County, Ohio, before his final days in Muscatine, Iowa. He never married.
McCartney was famous for his mental ability in two specific areas. First, he remembered every single day in his life from the age of nine until his death. Given any specific calendar date, McCartney in seconds could give the day of the week, describe the weather conditions, describe what he did during the day, describe what he ate during the day, and could provide details of local, regional and national events on that day. In a similar case as McCartney's, noted neurobiologist James McGaugh of the University of California, Irvine, one of the world's leading experts on human memory, reports on a woman, Jill Price, with the astonishing ability to clearly remember events that happened to her decades ago. McGaugh labels this one-of-a-kind ability as Hyperthymesia (National Public Radio, 2006). McCartney's mental aptitude appears to be nearly identical to this recent case reported in McGaugh's study. McCartney, however, had an additional mental ability: mathematical computation.
McCartney could mentally compute difficult mathematical computations in seconds, and extremely difficult ones in minutes. McCartney was tested several times by panels of university mathematicians in which he was given a battery of mathematical questions. On one such examination in July 1870 in Salem, Ohio, McCartney was asked to take 89 to the sixth power, which he mentally computed in ten minutes, giving the correct answer of 496,981,290,961. On another examination he was asked to provide the cube root of 4,741,632 for which he answered correctly in three minutes-(168); and 389,017 for which he answered correctly in fifteen seconds-(73).
On occasion, special sessions for the general public were held to witness mental examinations of McCartney's unique abilities. During these public exhibitions, he was always correct in his responses, and would provide a response in a matter of seconds to the amazement of audiences.
He died at the age of 70 in Wilton, Iowa. McCartney was reported to be one of a number of great mental calculators (Henkle, 1871).
Daniel McCartney – Google Search
---
KXRO Newsradio
<a href="http://KING5.com" rel="nofollow">KING5.com</a>
–
1 hour ago
The Pierce County deputy who was fatally shot near Spanaway on Monday morning was a Navy veteran and a father to three children, according to the Pierce County Sheriff's Office. Daniel A. McCartney, 34, of Yelm was shot while responding to a burglary call in the Fredrickson area. "This man lived a life …
Pierce County Sheriffs Office – Google Search
---
KOMO News
Seattle Times
–
2 minutes ago
A 34-year-old Pierce County sheriff's deputy was killed while responding to a report of a home invasion near Frederickson late Sunday night, according to the sheriff's office. The officer was identified by the sheriff's office as Daniel McCartney of Yelm, a Navy veteran and a father of three young boys.
International Business Times
–
3 minutes ago
A sheriff's deputy in Washington State died after he was shot while chasing a burglary suspect. The Pierce County Sheriff's deputy was identified as 34-year-old Daniel McCartney. McCartney, a three year veteran of the sheriff's office and a Navy veteran, was shot Sunday evening while responding to a …
Russia has been meddling in foreign elections for decades. Has it made a difference?
---
WikiLeaks shares full text of Wolff's Trump book | TheHill
---
WikiLeaks shares full text of Wolff's Trump book – The Hill (blog)
---
trump oligarchs mob – Google Search
---
trump oligarchs mob – Google Search
---
trump oligarchs mob – Google Search
---
trump oligarchs mob – Google Search
---
trump oligarchs mob – Google Search
---
trump oligarchs mob – Google Search
---
trump oligarchs mob – Google Search
---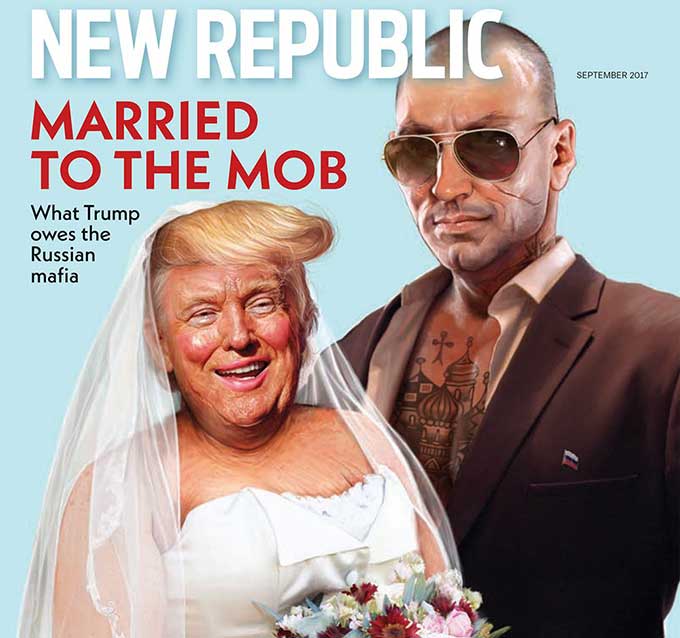 trump oligarchs mob – Google Search
---
trump oligarchs mob – Google Search
---
trump oligarchs – Google Search
---
trump oligarchs – Google Search
---
trump oligarchs – Google Search
---
trump oligarchs – Google Search
---
trump oligarchs – Google Search
---
trump oligarchs – Google Search
---
–