Saved Stories – None
Whats Behind the Rising Tide of Ransomware?

During the last 12 month, we have witnessed the rise of ransomware, with hundreds of thousands of devices infected, countless dollars spent to recover lost files, emergency investments to improve security measures and devastating reputational damage. These factors make ransomware one of the most dangerous cyberthreats to both businesses and individual users.

Alarmingly, this threat is growing. In fact, Symantec uncovered 101 new ransomware families in 2016 and detected 36 percent more infections than the previous year, according to the firm's "Internet Security Threat Report." In addition, antivirus tools picked up 846 ransomware infections per day at the beginning of the year, and that figure ballooned to 1,539 per day by the year's end.
What's Driving the Rise in Ransomware?
The two main contributors to the rapid growth of this threat are ransomware-as-a-service (RaaS), an emerging trend in which would-be cybercriminals with little to no technical expertise purchase tools and services created by malware developers to launch their own ransomware attacks, and the underground economy.
The Symantec report described two factions of cybercriminals: traditional fraudsters who seek to launch massive attacks through phishing campaigns without using exploit kits (EKs) and cybergangs that focus on more sophisticated attacks. Both subscribe to the concept of living off the land, or sharing certain pieces of code or features with other ransomware families. Bad Rabbit, for example, shares elements of its ransom note and propagation technique with NotPetya.
The most popular vehicle for ransomware is phishing, which relies on social engineering more than sophisticated cybercriminal techniques. Emails are distributed by bots and designed to look like a legitimate message from a trusted sender. Another common threat vector is exploit kits, which take advantage of vulnerabilities in outdated or unpatched software to redirect traffic to an exploit server kit hosted on a legitimate website.
The underground economy is typically associated with stolen credit card or other personal information, but the focus has largely shifted to commercial malware. Just like you go to the supermarket to buy your groceries, cybercriminals search the Dark Web for readily packaged, user-friendly ransomware and distributed denial-of-service (DDoS) kits. The increasing availability of these threats to actors who would otherwise lack the skills to carry out a cyberattack foreshadows tremendous consequences for the security community.
Who Is Most Vulnerable?
The truth is that everybody is at risk, but certain industries and companies are more attractive to fraudsters than others. Health care organizations such as hospitals, for example, are particularly vulnerable due to the high value of patient data. When fraudsters lock up historical medical data, health care professionals are unable to render crucial medical services and thus more likely to pay a ransom to recover their stolen data.
Government institutions are also top cybercriminal targets due to the high sensitivity of their data, especially data that relates to critical infrastructure, such as electricity, oil and gas, and transportation. Similarly, the value of legal data, much of which could incriminate or embarrass high-profile clients, puts law firms at risk. The most obvious target, however, is the financial sector, due to the millions of dollars in transactions that occur on banks' networks daily and the growing popularity and lagging security of mobile banking apps.
Why Are Ransomware Attacks So Effective?
There are countless factors contributing to the ever-increasing popularity of ransomware among cybercriminals. Below are the six most significant.
Willingness to pay ransoms: Many people are willing to pay the ransom to recover their lost files, which makes ransomware a profitable business for fraudsters.
Vulnerable software: Lack of patch management processes that identify critical systems and prioritize patches based on severity leaves software exposed to attacks.
Failure to test disaster recovery and business continuity plans: In case of a cyber incident, it's crucial to devise a plan to continue operations during the incident response process or, at least, re-establish service as soon as possible after a data breach. Failure to regularly review and test these plans puts organizations at increased risk.
Lack of backup plans: If an organization's backup and restore strategy is not aligned with its overall disaster recovery and business continuity plans or tested regularly, it may fail unexpectedly when a cyberattack hits.
Lack of security awareness training: An educated employee is the security team's best ally. By conducting thorough and regular security training, your company will be less exposed to cyberthreats. It doesn't matter how strong your security infrastructure is if your users fail to follow best practices.
The underground economy: The availability of cybercriminal tools in underground forums and marketplaces puts ransomware in the hands of nontechnical fraudsters who would otherwise lack the know-how to carry out attacks.
To combat this growing threat, users should leverage resources such as No More Ransom, which offers tools and expertise to help ransomware victims recover their files without paying their attackers. Individuals and businesses can also take advantage of the IBM X-Force Exchange for up-to-date threat intelligence, as well as IBM's Ransomware Response Guide.
Download IBM's Ransomware Response Guide
The post What's Behind the Rising Tide of Ransomware? appeared first on Security Intelligence.
Analysis: Flynn plea clouds Trump's tax victory

Analysis: Tumultuous moment at the White House underscores a reality of Trump's presidency, that he can't escape Russia
Palestinians warn US: Don't recognize Jerusalem as Israel's

The Palestinians are warning the United States against recognizing Jerusalem as the capital of Israel.
Sweeping aside Russia probe, Trump says 'we're unbeatable'

President Donald Trump is brushing aside an ongoing Russia probe and reveling in the Senate's passage of a sweeping tax bill
US agent who got prostitutes, cash from Colombian drug lord headed to prison

The bribes federal agent Christopher Ciccione accepted from a wanted Colombian drug lord $18,000 in cash, prostitutes, restaurant meals and a hotel room have cost him his career. Yet, "Chris is a good man who served his country for more than 20 years both in the military and as a federal agent," his defense attorney said.
Trump alters story on why he fired Flynn

Trump alters story on why he fired Flynn, saying his adviser's lies to the FBI were one reason
Trump Says He Fired Michael Flynn Because He Lied to F.B.I.

President Trumps tweet was the first time he had said the firing was not solely related to Mr. Flynns false statements to Vice President Mike Pence.
Michael Flynn Pleads Guilty to Lying to the F.B.I. and Will Cooperate With Russia Inquiry

The guilty plea by President Trumps former national security adviser brings the special counsel investigation of Russian interference in the 2016 election into Mr. Trumps inner circle.
Mueller removed FBI agent from Russia probe for anti-Trump texts: reports – Reuters
Inside the secretive nerve center of the Mueller investigation – Washington Post
Trump Says He Fired Michael Flynn 'Because He Lied' to FBI – New York Times
Top FBI official assigned to Mueller's Russia probe said to have been removed after sending anti-Trump texts – Washington Post
Donald Trump insists 'no collusion' after Michael Flynn admits lying to FBI and agrees to co-operate with Russia probe – The Independent
Did Michael Flynn just take down Ivanka Trump too?

The maddening part about seeing yet another piece of the puzzle revealed in the Trump-Russia scandal is that it serves as a reminder of what all we still don't know. Michael Flynn cut a deal on Friday which saw him incriminate Donald Trump and Jared Kushner by name in the Russia scandal, with various media outlets reporting that Flynn has also nailed additional unnamed members of the Trump family.

The first place your mind probably goes is to Donald Trump Jr, right? After all, he's long been documented to have met with the Russian government during the election, and he was communicating with Russian puppet WikiLeaks during the election as well. But let's say that it's not just Junior. Is there the hypothetical case to be made that Michael Flynn may have just taken down Ivanka Trump as well? Let's take a look at what we know, and what we think we know.

The one key detail is that during the transition period, Ivanka barged into a meeting and told Michael Flynn right in front of everyone else in attendance that he could have any job he wanted in the administration. Was she merely trying to reward Flynn for his loyalty in self-important and naive fashion? Or was she trying to reward Flynn in order to keep him quiet about the role he played in conspiring with Russia to rig the election?

It's extraordinarily difficult to imagine, yet still technically possible, that Ivanka Trump somehow didn't know that her father and her husband had both instructed Michael Flynn to conspire with the Russian government during the election. Even if she didn't know, her life is now ruined, based on who else is going down. But if she did know, that would make her guilty of various conspiracy and obstruction crimes and Flynn would be able to take her down for it.

The post Did Michael Flynn just take down Ivanka Trump too? appeared first on Palmer Report.
Yale's psychiatrist says that Donald Trump day by day is getting and more mentally unstable! – Weekly Observer
Trump reiterates 'no collusion' with Russia in first public comments since Flynn's guilty plea – Fox News
'The Daily Show' Yule Log Roasts Michael Flynn On An Open Fire

Time to get cozy.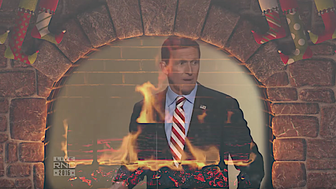 'The Daily Show' Yule Log Roasts Michael Flynn On An Open Fire – HuffPost
Trump ex-aide admits lying to FBI as Kushner 'appears in Russia probe papers' – Belfast Telegraph
For Americans like me, Trump's questionable relationship with the truth makes it hard to trust in his Presidency – The Independent
Trump Says 'Absolutely No Collusion' With Russia After Michael Flynn Pleads Guilty

The former national security adviser may testify that a senior member of Trump's transition team told him to contact Russia about an upcoming United Nations vote.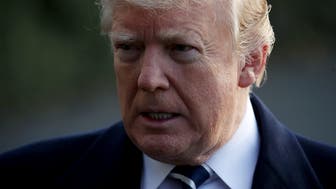 North Korea: Trump is 'begging for nuclear war' – CNN
'No collusion' between presidential campaign and Russia, says Trump video – The Guardian
"No collusion between presidential campaign and Russia, says Trump video

US president Donald Trump tells reporters there was  absolutely no collusionbetween his presidential campaign and Russia, just hours after his former national security adviser Michael Flynn pleaded guilty to lying to federal investigators about his contacts with the Kremlin. Trump also told reporters that it had been a  fantastic evening on Friday, which saw the US Senate pass the  largest tax cuts in the history of our  country
Trump on Michael Flynns guilty plea: Theres been absolutely no collusion

In his first public comments  since Michael Flynn pleaded guilty  to lying to the FBI about his interactions with a Russian official, President Trump reiterated Saturday that his campaign did not collude with Russia during last year's presidential election.  What has been shown is no collusion. No collusion. Theres been absolutely theres been absolutely no collusion, []