Pompeo has also chafed at the restrictions inherent in running the C.I.A., where he has been expected to be neither seen nor heard. "I think part of it is he has signaled his frustrations with his current job, which would make the transition much easier," the second State Department staffer said. "He is already a willing participant to move over to state, which he sees as a much easier, much better job for him in terms of what he wants to do."
Mike Nova's Shared NewsLinks
Mike Nova's Shared NewsLinks
mike pompeo – Google Search
---
Its All but a Done Deal: Insiders Expect C.I.A. Director Mike Pompeo to Take Over the State Department
---
Left, Mike Pompeo testifies on Capitol Hill in May; Right, Rex Tillerson during an event at the White House in October.
Left, from REX/Shutterstock; Right, by T.J. Kirkpatrick/Bloomberg/Getty Images.
The who's-next-at-State soap opera appears to be moving to a denouement, with Mike Pompeoeclipsing Nikki Haley as Rex Tillerson's likely successor, multiple current and former State Department staffers tell me. Diplomats are bracing themselves for the rumored shakeup that would see the current C.I.A. director supplant the former ExxonMobil executive as early as January. According to one source, there is already a candidate chosen to assume the helm of the spy agency in Pompeo's stead.
While Tillerson has dismissed the narrative that he has considered resigning, his controversial 10-month tenure appears to have accelerated looming changes in Foggy Bottom. Several diplomats I spoke to believe that the cake is largely baked. "The working knowledge here is that Tillerson will be leaving in late January and Pompeo will be coming in as quickly as he can following that," a current State Department staffer told me. Diplomats believe that the C.I.A. chief is more than open to the move. "I will call it all but a done deal," one former diplomat said, adding that according to a source familiar with the conversations involving Pompeo, the C.I.A. chief's replacement has already been selected. Though they declined to identify them by name, this person noted the expected nominee to lead the intelligence agency is a retired military officer who has not previously worked at the C.I.A.
A State Department spokesperson referred me to previous comments dismissing widespread rumors that the secretary has imminent plans to leave. The C.I.A. did not respond to a request for comment.
Pompeo's own tenure has not been without controversy. The former Kansas congressman has faced accusations of politicizing the traditionally nonpartisan intelligence agency and prioritizing his loyalty to Donald Trump over the findings of the intelligence community. Notably, Pompeo came under fire for comments he made about Russian interference in the 2016 election and found himself publicly at odds with his predecessor John Brennan. (Pompeo did publicly break with the president on this issue, stating that he agrees with the conclusion of the U.S. intelligence community that the Kremlin sought to derail Hillary Clinton's candidacy, but he has also entertained alternate conspiracy theories promoted by the president.)
Still, Pompeo could prove an improvement at the State Department, which Tillerson has been busy dismantling. Morale within the agency is at an all-time low: more than 100 senior diplomatic officershave left since January, and applications to the Foreign Service have fallen by more than 50 percent. Part of the hollowing-out has been at the direction of the White House, which has called for massive cuts to the State Department budget. But much of the agency's listlessness is the result of Tillerson's strained relationship with Trump. (Sources cited the decision not to send senior State Department officials to accompany the U.S. delegation to the Global Entrepreneurship Summit in India this week, led by First Daughter Ivanka Trump, as evidence of further tensions between Tillerson and the White House.) Pompeo, who is well-known on Capitol Hill and is friendly with Trump, Secretary of Defense James Mattis, and White House Chief of Staff John Kelly, might prove a more effective interlocutor and advocate.
Pompeo has also chafed at the restrictions inherent in running the C.I.A., where he has been expected to be neither seen nor heard. "I think part of it is he has signaled his frustrations with his current job, which would make the transition much easier," the second State Department staffer said. "He is already a willing participant to move over to state, which he sees as a much easier, much better job for him in terms of what he wants to do."
Appointing a retired military officer to serve as Pompeo's successor at the spy agency also fits with a broader pattern of Trump tapping battle-tested officers to serve as his top advisers. As his administration has evolved, Trump has demonstrated an impulse to name individuals to his Cabinet with the appearance of being straight out of "central casting"—most notably in regards to his national security team. Kelly and Mattis are both retired four-star generals; Trump's National Security Adviser, H.R. McMaster, is an active duty officer who boasts three stars; Mike Flynn, McMaster's short-lived predecessor, was a retired three-star general, and Pompeo graduated first in his class at West Point before serving as an officer in the United States Army.
Of course, as with all rumblings of Trump administration shake-ups, this one should be taken with a grain of salt. Mere weeks ago, ambassador Haley was widely viewed as waiting in the wings to take over State. Only after a deluge of denials from Haley that she had her sights set on Tillerson's post did Pompeo emerge as the reported front-runner for the job. And another senior State Department staffer is not yet putting too much stock in the Pompeo rumors. "The succession thing to me is just chatter at the moment," they told me. But the source conceded that arguably any replacement would be an improvement. "I hate to say it, but I think almost anything would be better than what we have," they added. "It is just where the bar is."
It's All but a Done Deal: Insiders Expect CIA Director Mike Pompeo to Take Over the State Department – Vanity Fair
---
Kushner Reportedly Met With Mueller's Team (VIDEO)
---
Jared Kushner reportedly met with special counsel Robert Mueller's team at some point in November.
Mueller is leading an investigation into Russian interference in the 2016 U.S. presidential election. Sources told CNN that Mueller's team spent the majority of the meeting asking Kushner questions about former national security adviser Michael Flynn.
Flynn resigned in February after he misled Vice President Mike Pence about communications he had with Russia's ambassador to the U.S. before President Donald Trump took office.
Flynn appears to be a key part of Mueller's investigation. The New York Times reports Mueller's team questioned Kushner about a December 2016 meeting between him, Flynn and Russian ambassador Sergey Kislyak.
Related Story
Robert Mueller's Team Has Requested Documents From The DOJ
It's unknown how much of Mueller's investigation — if any — is centering on Kushner. But he's already been somewhat of a focus in other Russia investigations taking place on Capitol Hill.
He's spoken with both the Senate and House intelligence committees, and he turned over documents from the campaign and the transition to the Senate Judiciary Committee.
Kushner reportedly handed over similar documents to Mueller's team.
Mueller's office did not comment to media on the meeting. Kushner's lawyer said in a statement that his client "has voluntarily cooperated with all relevant inquiries and will continue to do so."
Kushner's Meeting With Mueller's Team Reportedly Focused On Flynn – Newsy
---
Trump Completely Botches New York Times Attack Over Tax Bill Tweets
---
"The president is mistaken," tweeted Clifford Levy, the paper's deputy managing editor.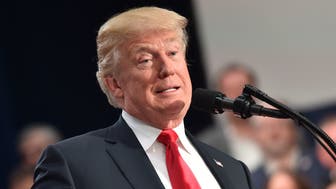 All-time rifle : See the iconic Kalashnikov 1948 prototype
---
---
Just Security
---
Before the start of business, Just Security provides a curated summary of up-to-the-minute developments at home and abroad. Here's today's news.
NORTH KOREA
The U.S. called for the international community to suspend diplomatic ties with North Korea and further isolate the regime at an emergency U.N. Security Council session yesterday, following North Korea's launch of an intercontinental ballistic missile (I.C.B.M.) on Tuesday, the U.S. ambassador to the U.N. Nikki Haley also said that the council could revoke Pyongyang's U.N. privileges and voting rights, demand that countries expel North Korean laborers and impose sanctions on its crude oil imports. Farnaz Fassihi reports at the Wall Street Journal.
"We have never sought war with North Korea, and still today we do not seek it," Haley said yesterday, adding that if a war comes "make no mistake – the North Korean regime will be utterly destroyed." Zachary Cohen reports at CNN.
Trump spoke to Chinese President Xi Jinping by phone yesterday and urged Xi to apply more pressure on Pyongyang, Trump saying in a tweet after their conversation that "additional major sanctions will be imposed on North Korea today. This situation will be handled!" China's state Xinhua news agency reported that Xi told Trump that China is committed to the denuclearization of the Korean Peninsula. Simon Denyer reports at the Washington Post.
"Little Rocket Man, he is a sick puppy," Trump said yesterday at a public event in Missouri, referring derogatorily to the North Korean leader Kim Jong-un. Julian Borger reports at the Guardian.
Russia's ambassador to the U.N. Vassily Nebenzia urged the U.S. and South Korea to refrain from holding military drills next month, saying at the Security Council session yesterday that all concerned parties should "stop this spiral of tension." Reuters reports.
The U.N. Secretary-General António Guterres called on North Korea to "desist from taking any further destabilizing steps," in a statement issued on Tuesday by Guterres' spokesperson, separately the top U.N. political affairs official urged all Security Council members yesterday to unite "to prevent an escalation." The UN News Centre reports.
North Korea fired a "Hwasong-15" I.C.B.M. and its capabilities have caused alarm among missile experts, Anna Fifield explains at the Washington Post.
North Korea's test of the Hwasong-15 I.C.B.M. appeared calibrated to avoid provoking a U.S. military response and was a demonstration of Pyongyang's status as a nuclear armed state, analysts have said. Andrew Jeong and Jonathan Cheng explain at the Wall Street Journal.
The fact that North Korea fired the I.C.B.M. late at night suggests a broader strategy, demonstrating that it could launch a missile at any time and from anywhere with little warning, Adam Taylor observers at the Washington Post.
A U.S.-Canada hosted international meeting in January on North Korea would try to "come up with some better ideas" to deal with the threat, Canadian officials said yesterday, David Ljunggren reporting at Reuters.
President Trump is the "first president who's been able to get the attention of the Chinese who are actually squeezing the North Koreans as we speak," the Senate Majority Leader Mitch McConnell (R-Ky.) said in an interview broadcast yesterday, praising the president for his handling of the situation and expressing hope that the U.S. could avoid a war in the region. Mallory Shelbourne reports at the Hill.
"Is it time to accept that North Korea will never give up its nuclear arms, and try to reach a deal to stop its arsenal growing further?" Mark Landler and Choe Sang-Hun explain at the New York Times that this is the question that must be addressed "sooner or later" by the U.S. and its allies following the latest missile test.
The toughest sanctions on North Korea have not yet been imposed and the latest U.N. sanctions are being slowly implemented, there is still more economic pressure that the U.S. can put on Pyongyang and China can do much more to rein in the regime. The Wall Street Journal editorial board writes.
The latest missile test could "signal a chance for a new diplomatic opening," many have considered that North Korea would not enter into serious negotiations until the regime has achieved its nuclear ambitions, therefore now may be the chance to pursue dialogue. The New York Times editorial boardwrites.
A Cold War strategy of "mutually assured destruction" has a different dynamic when it comes to North Korea depending on what the U.S. seeks to achieve and what it prioritizes, nevertheless it has been made clear that Kim Jong-un has not been deterred by the increased pressure over the past few months and the direction of travel seems to be in favor of the U.S. accepting that North Korea would have nuclear capability. David E. Sanger writes at the New York Times.
The missile test has reiterated seven critical truths, including the fact that North Korea is a nuclear power now and probably has the ability to strike Washington D.C. and New York, Max Fisher explains at the New York Times.
The prospect of a new Korean war should be taken seriously, it is unlikely that more economic pressure would drastically change their behavior, it would be better to "try talking" to avoid a precarious situation. Nicholas Kristof writes at the New York Times.
TRUMP-RUSSIA
Trump's son-in-law and senior adviser Jared Kushner met with special counsel Robert Mueller's team earlier this month as part of Mueller's investigation into Russian interference in the 2016 election, according to two sources familiar with the matter, and Mueller's team questioned Kushner about the former national security adviser Michael Flynn. Gloria Borger, Pamela Brown, Evan Perez and Kara Scannell report at CNN.   Continue Reading »
Trump-Russia: Jared Kushner 'questioned about Michael Flynn' – BBC News
---
Lavrov: Trump's Russia policy similar to Obama's – The Times of Israel
---

The Times of Israel

Lavrov: Trump's Russia policy similar to Obama's

The Times of Israel

But after the 

US

 Congress approved new economic sanctions against Moscow over its alleged meddling in the 

2016 US

presidential 

election

, 

Putin

 in July ordered drastic cuts in 

US

 staff in retaliation. In August, Trump grudgingly signed what he called a 

…
US financial intelligence collects data on foreign assets of Russian elite – https://en.crimerussia.com/
---
Hezbollah in America's Backyard – Google Search
---
Hezbollah in America's Backyard – Google Search
---
How Trump Is Going After Hezbollah in America's Backyard – Politico
---

Politico

How Trump Is Going After Hezbollah in America's Backyard

Politico

In May 1996, the three border countries launched a Tripartite Command of the Tri-Border to coordinate their law enforcement and intelligence agencies to combat organized 

crime and terrorist

 activities in the area. The next monthjust days before 

…
The Self-Destruction of American Democracy – New York Times
---

New York Times

The Self-Destruction of American Democracy

New York Times

Add to Trump's list of lies, his race baiting, his attacks on a free press, his charges of fake news, his efforts to instigate new levels of voter suppression, his undermining of the legitimacy of the electoral 

process

, his disregard for the 

…
Nobodys President? Putin Enters the Era of Transition – Carnegie Moscow Center
| | |
| --- | --- |
| | mikenova shared this story from Carnegie Endowment for International Peace – Carnegie Publications. |
---
The 2018 election in Russia is turning into a real political event. Putin is an undeclared candidate and Navalny is an unregistered one, who will have a real influence. The Kremlin is now run by regents around a diminished president, and discussion is already focusing on what the post-Putin era will look like.
The Russian political scene is entering a new phase. The official candidate for president in the election of March 2018 has not declared himself and is increasingly absent, while most discussion within the ruling elite focuses not on the next stage of the Putin era but on what will constitute the post-Putin era.
Political life has returned to Russia. Who would have expected last fall that Alexei Navalny, best known hitherto as an anti-corruption campaigner, would be able to launch a juggernaut of a pre-electoral campaign a full fifteen months before polling day? I didn't. We had gotten so used to the idea that nobody can influence a Russian electoral campaign that we forgot that someone might simply try to fight one.
By the middle of the year it was clear that Navalny's public meetings were more than civic activism, and that an active political election campaign was underway. Russia's political stage was full of life, which made Putin's absence from it all the more noticeable and his silence louder. The problem for the Kremlin is that the importance of the election of March 2018 that many were dismissing as a formality or an irrelevance has grown, while the comparable stature of President Putin has not. Navalny is posing a challenge and a double question to the Kremlin: What will you do with me? And what will you do with this election?
With the election less than four months away, Putin has not yet declared the candidacy that all expect. He is as visible as ever in the media, and yet he increasingly fails to convince that, as before, he is the author of Russia's political activity, is still a leader who takes responsibility for everything. In short, the Kremlin writers who are putting together the script for 2018 now worry that Putin has become nobody's leader, that he is now more akin to the centerpiece of the nation, a fixed entity against which other forces collide.
At the end of 2017, it is now possible to talk about a system that operates without Putin. He is not acting in sync with his inner circle. Each feels uncomfortable with the other, as the president grows more stingy about intervening to resolve the power struggles within the elite. Putin has never been interested in classical "politics," seeing it as an empty term. That means that the apolitical president does not take definite positions on issues—making it easier for decisions to be taken in his name.
Nowadays, we increasingly have the impression that "the boss is away." The management of Russia that is formally exercised by the president has been almost entirely taken over by his inner circle and the presidential administration, which has ceased being just a general staff and has turned into a player with its own special interests. To put it another way, the president himself has suddenly discovered that he is surrounded by "regents" with varying degrees of power. Russia is developing a regime of collective regency.
The higher we go in the presidential administration, the less we find administration and the more we see pure palace rule. The modern-day "court of his imperial majesty" regards anything that is in the state budget or can be made liquid as its property, whether that be governmental positions, territories, threats, people, or infrastructure. Meanwhile, Sergei Kiriyenko, first deputy head of the administration, is guarding Putin's Russia until Putin returns. He is the overtime manager. He waits for orders but none come.
The system is not only functioning without a fully functional Putin, it also lacks any strategic direction. A lot of noise is made about "hiring younger people," but in actual fact no political rejuvenation is taking place. The new staff don't have a program they can work to and are strategically useless under the current model. Only when the political environment thaws will they acquire real power. We hear the word "technocrat" being used about young Russian government officials, but what that term really means is that these people are part of the transition into the post-Putin Russia.
The atmosphere inside the government apparatus is becoming more fearful, and the rivalry with the security agencies is intensifying. Arrests taking place in Kremlin circles are not carried out according to "Putin's plan," ordered from above, but are rather a manifestation of competition for power.
If we are to understand Russia's pre-election landscape, we must first understand the Kremlin's 2018 agenda. The near-term political goal is not about getting to a post-Putin Russia, it is about planning a transition. But it's worth noting that the discussions are all about preserving the system, not about preserving Putin. (Putin himself, it should be said, is sure to have his own opinion on this matter.) Unlike Putin, this is a system determined not to disappear, and it is run by champions in the art of survival.
The skills of the election strategists are now facing an especially stern test. For three presidential elections in a row, in the elections of 2004, 2008, and 2012, they have worked to make the campaigns a politics-free zone in which the outcome was fully predetermined. Navalny is now working hard to spoil this script and to make the forthcoming vote a real contest again. He has done this by choosing to put himself forward and resolving to fight to the end. Whether or not Navalny is registered as an official candidate, he has succeeded in making the election a proper political process once again.
Even if Navalny is not registered, it will still be a boost to his campaign, and he will be able to mobilize a wide range of people. In that case, he will face some difficult political questions: where to direct this powerful force and how to recommend that they vote. That's where a political opening exists for the liberal socialite Ksenia Sobchak. If Navalny is refused registration, she may gain political momentum by winning over his electorate. However, there are big question marks over her political durability and as to whether she could do anything like Navalny has done in creating a national structure.
The start of the 2018–2024 presidential term will be the occasion for deal-making at the highest level. The deal will be about more than the interests of a tired older gentleman, nor can it rely solely on the Kremlin circle of "regents," who have too great an interest in gaining control over Putin as he weakens.
The deal that is made will have to have a firmly fixed objective and a deadline, which may be 2024, for when a new kind of politics returns to Russia and there is real strategic planning for the future. That may even be the moment that Putin regains his own political face, a face he has rubbed away with years of bad decisions.
Even while Putin is an undeclared candidate and Navalny is an unregistered one, the race between them is approaching a culmination around the New Year period. Soon the state will either have to try to register Navalny for the election or refuse him. Either option could trigger a crisis.
In either eventuality, Putin will have to fight against the unregistered Navalny Party, which consists of tens and hundreds of thousands of Russian citizens. This will be the main conflict of the campaign—not the one between Putin and Navalny, but the one between Putin and Navalny's supporters. These people are not just the supporters of their candidate but the most determined supporters of transition, of Russia's passage into a post-Putin future.
Russian PM Says US-Russia Ties at Low Ebb but Trump 'Friendly' – U.S. News & World Report
---
The Morning Vertical, November 30, 2017 – RadioFreeEurope/RadioLiberty
---
The Morning Vertical, November 30, 2017

RadioFreeEurope/RadioLiberty

Is Pavlovsky right? There certainly are data points out there suggesting that he is. Arrests are taking place that do not appear to be sanctioned by Putin. Figures like Rosneft CEO Igor Sechin and Chechen leader Ramzan Kadyrov seem to be pursuing 

…
5:30 AM 11/30/2017 Is the "Trump-Russia affair" an elaborate Leftist plot? M.N.  | The Web World Times
---
Is the "Trump-Russia affair" an elaborate Leftist plot, carried over directly from the "Obama Leftist plot", and masquerading as the Rightist Alliance of Putin's regime, Trump Republicans, and the European rightists? 
At the head of this plot might be the certain elements of the New Russian Left, visible and invisible, and including the various military-political circles, German (Stasi dominated) Intelligence, and the ubiquitous Chinese, practicing all kinds of deceptions against everybody, as their traditional "Art of War" is. 
A nice combination, well screwed-up little Leftist Bolt from the sky… 
M.N.  
11.30.17 
Quotes from "The Art of War" by Sun Tzu:
"Appear weak when you are strong, and strong when you are weak."
"The supreme art of war is to subdue the enemy without fighting."
"If you know the enemy and know yourself, you need not fear the result of a hundred battles. 
_____________________________
Donald Trump tries to attack British Prime Minister Theresa May, accidentally attacks some other woman instead
---
Donald Trump tries to attack British Prime Minister Theresa May, accidentally attacks some other woman instead
Donald Trump tries to attack British Prime Minister Theresa May, accidentally attacks some other woman instead


Trump tried to start World War III with Great Britain, and couldn't even get it right
Is the "Trump-Russia affair" an elaborate Leftist plot – Google Search
---
США для нового санкционного списка собирают сведения о десятках тысяч россиян
---
Российские спецслужбы зафиксировали небывалую активность финансовой разведки США в странах Европы и ряде других государств. Связано это с тем, что в начале следующего года будет оглашен новый санкционный список.
Как рассказал «Росбалту» источник, знакомый с ситуацией, российские спецслужбы узнали, что последние месяцы страны Европы буквально забросали запросами из финансовой разведки США относительно россиян. «Речь идет о работниках госкомпаний, чиновниках,  их близких и дальних родственниках и т. д. Всего о десятках тысяч россиян», — рассказал собеседник агентства. По его словам, в ходе дальнейшей работы было установлено, что такая активность финразведки напрямую связана с расследованием ФБР и подготовкой Сенатом доклада о якобы имевшем место вмешательстве России в президентские выборы в США. Предполагается, что по итогам расследования будет оглашен новый список граждан России, в отношении которых вводятся санкции.
«У нас есть данные, что этот список будет беспрецедентно большим. Некоторые горячие головы в США предлагают ввести санкции чуть ли не в отношении более чем 50 тыс. граждан России», — отметил источник агентства.
Подробности читайте на сайте «Росбалта» в ближайшее время.
Самые интересные статьи «Росбалта» читайте на нашем канале в Telegram.
US actively collects data on foreign assets of Russian elite after Trumps new law on sanctions against Russia
---
A new sanctions list will be drawn up based on an open report, which will provide information on Russian oligarchs and key political figures.⁠
Russian special services hold an unprecedented activity of US financial intelligence in Europe and a number of other countries requesting data on Russians. This is due to the fact that at the beginning of next year a new sanction list will be announced, Rosbalt reports with reference to the source.
"We are talking about employees of state companies, officials, their close and distant relatives, etc. In total, about tens of thousands of Russians," the source said. Such activity is directly related to the law on sanctions against Russia, signed by US President Donald Trump on Aug. 4, 2017, proposed by US congressmen. It deals primarily with collecting data on key political figures and oligarchs.
As The CrimeRussia previously reported, the Ministry of Finance, in consultation with the Director of National Intelligence and the US Secretary of State, shoult provide an open report on the oligarchs and parastatal organizations of the Russian Federation to relevant congressional committees not later than 180 days after the adoption of the law. It should provide information on key political figures of Russia and the oligarchs, the level of their proximity to Vladimir Putin and other members of the Russian ruling elite, their fortune and sources of income; moreover, a list of their relatives, including spouses, children, parents, their assets, including investments, business interests, property that generates income should be concluded; foreign companies affiliated with these persons have been identified too."
In fact, by January 31, 2018, the Ministry of Finance should prepare a report on all significant politicians, businessmen and officials. The open document will reflect data on their assets, including foreign ones. In the future, the report will only be supplemented with new information and names. All these names will appear in the new sanctions list, which can number up to 50.000 Russian citizens.
According to experts who have already expressed their opinion on the new law, it is possible that later foreign accounts under the jurisdiction of countries that support sanctions against Russia can be frozen. Assets can be confiscated as property that is earned on criminal or illegal way. The Spanish authorities have the same experience, for example, Spain converts property of Russian mafia, accused of money laundering.
Please, read our material about the forthcoming report and how it threatens Russia.
Mitigating the Russian challenge
---
"It is time", the USSR leader Mikhail Gorbachev said in a 1989 speech, "to consign to oblivion the Cold War postulates when Europe was viewed as an arena of confrontation divided into 'spheres of influence'."
In place of old rivalries, Gorbachev laid out his vision of a "common European home". Russia and Europe, he declared optimistically, should work together "to transform international relations in the spirit of humanism, equality and justice".
Fast forward to 2017, and it is clear that things have not quite gone according to plan.
Gorbachev is defending Russia's takeover of Crimea. For the first time since the Cold War, Nato is opening new command centres in Europe.
The stakes involved in the EU-Russia relationship are still high.
The EU is the most important investor in Russia, as well as its largest trading partner. Moscow, for its part, remains a crucial energy and security player for Europe.
Yet at the core of the Russia-EU confrontation lies the fundamental disagreement over values and geopolitical zones of influence. Those differences are unlikely to be bridged soon.
The EU, built on the values of interdependence and liberal norms, is willing to engage with Moscow, but with strings attached. To access the community's perks – closer economic links, visa-free travel – the Kremlin is expected to abide by international laws and embrace liberalisation at home.
To Russia's leadership, those conditions are unacceptable. It sees its neighbourhood as the bulwark against Nato expansion and the wave of 'colour' revolutions. As for domestic liberalisation, it would destroy Vladimir Putin's regime, or, at least, seriously undermine it.
It is against this context that Russia's attempts to stoke troubles in Europe should be considered.
Carrot vs Stick
To deter Russia, the EU global strategy recommends, member-states, above all, must "strengthen the EU and enhance the resilience of our eastern neighbours".
The conspicuity of this observation doesn't render it any less relevant. Russian leadership values strength and preys on weakness.
Show the Kremlin that you cannot use a stick, and it will wrestle the carrot out of your hands.
Thus, the most obvious thing the EU can do is to enhance its defensive capabilities. That means protecting eastern flunk, while also improving military mobility. Boosting cyber defence, too, is crucial, given recent attacks on Europe's infrastructure.
Response to Russian meddling in European politics, though, is a more nuanced challenge. Concerns over Moscow's malignant campaign – via TV, social media and financing of populist parties – are valid.
Yet it is also crucial to keep cool when confronting Russian propaganda.
The Kremlin's aim, as the US example showed, is to sow discord within Western politics, not necessarily to achieve a concrete electoral outcome.
That is why media panic – and attaching the 'Putin's stooge' label to any anti-establishment cause – only plays into Moscow's hands.
The best way to deal with the Kremlin's meddling, therefore, is treating it more as a security issue than a political one.
Western agencies have learned about Russia's web campaign, so they can tackle it with considerable success in future. Reforms to increase transparency in party financing, likewise, is a useful step.
To bring Russia around to the idea of a common future on European terms requires demonstrating calm resolve. Moscow must understand that, despite its tricks, the EU's institutions will continue to work as normal.
Making cooperation pay
But while Europe must demonstrate firmness, it is equally important to show what Moscow can gain by cooperating.
A deterrence-only approach to the Kremlin will only amplify its exuberance, leading to an endless 'action-response' cycle.
So, how can Russia be induced to cooperate?
Firstly, the EU should retain clear conditions for lifting economic sanctions on Russia. As the economist Vladislav Inozemtsev observed, wherever economic sanctions worked – like South Africa or Yugoslavia – they came with clear instructions of their relaxation or removal.
Heeding that, any comprehensive plan to resolve the Ukraine crisis should include the roadmap for sanctions relief.
The economic card is the strongest ace in the EU's deck. It must play it wisely.
Secondly, there is a need to communicate with Russia in the way that brings maximum utility. Putin's regime is here to stay. Nonetheless, it can still be affected, even if incrementally.
To facilitate change, it may be worth raising commercial and human rights concerns with Moscow on diplomatic level rather than just in the media. This approach will assure the Kremlin that Western concerns are genuine, and not an attempt to embarrass it.
Before any progress is achieved with Russia, things may get even more muddled. To succeed, Europe must demonstrate strategic patience.
Evgeny Pudovkin is a journalist writing on European politics, Russia and foreign affairs
AP source: Grand jury testimony in Flynn case put off
---
Prosecutors working with special counsel Robert Mueller have postponed grand jury testimony related to the private business dealings of former national security adviser Michael Flynn, a person familiar with the ongoing investigation into Trump campaign associates and Russian election interference told The Associated Press on Wednesday.
The reason for the postponement was not immediately clear, but it comes one week after attorneys for Flynn alerted President Donald Trump's legal team that they could no longer share information about the case. That discussion between lawyers was widely seen as a possible indication that Flynn was moving to cooperate with Mueller's investigation or attempting to negotiate a deal for himself.
An attorney for Flynn, Robert Kelner, did not immediately respond to email and phone messages Wednesday afternoon.
The testimony that had been scheduled for the coming days related to Flynn's firm, Flynn Intel Group, its work with a public relations firm and interactions with congressional staff, according to a person who spoke on condition of anonymity to discuss the ongoing investigation.
Sign up today for a free 30 day free trial of unlimited digital access.
Mueller and the FBI have been interested in hearing from employees at the public relations firm, SGR LLC, because of the firm's work with Flynn Intel Group. SGR LLC, which does business as Sphere Consulting, did public relations work on a film Flynn Intel Group was working on about Turkish cleric Fethullah Gulen. The film was never completed.
Mueller was appointed by the Justice Department in May to oversee an investigation into potential coordination between Russia and the Trump campaign to influence the outcome of the 2016 presidential election. The investigation, which produced its first criminal charges last month against three former Trump campaign officials, incorporated an earlier FBI inquiry into Flynn's lobbying and investigative research work on behalf of a Turkish businessman. Sphere employees have cooperated for months with the investigation, including by turning over documents requested by investigators and sitting for voluntary interviews.
The October 2016 meeting that was expected to be the subject of the grand jury testimony has been described as a bait-and-switch carried out on behalf of Flynn's firm.
As the AP reported in March, Flynn's business partner, Bijan Kian, invited a representative of the House Homeland Security Committee to Flynn Intel's offices in Alexandria, Virginia, to discuss secure communications products. But after discussing the products, the session quickly turned into a lobbying pitch that mirrored Turkish government talking points. Kian and others involved were particularly interested in pushing for congressional hearings to investigate Gulen, whom the Turkish government has blamed for a botched coup and who has been living in exile in Pennsylvania. Gulen has denied any involvement.
The requests for congressional hearings went nowhere.
According to a filing with the Justice Department, an employee of Sphere consulting was present during the meeting.
CNN first reported the postponement.