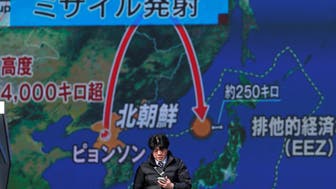 Saved Stories – None
Wednesday's Morning Email: Latest Missile Launch From North Korea Appears To Put Entire Continental U.S. In Range

Experts warn this is no longer a hypothetical.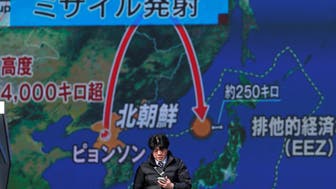 Sarah Huckabee Sanders 'Reveals' Melania Trump's Dream Job To Seth Meyers In Spoof Presser

"Late Night" continues to ask the questions that need to be asked.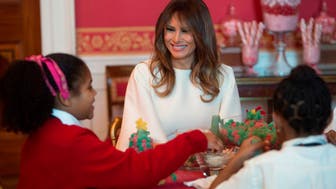 More and More Hotels Are Dropping Trump Branding – TheStreet.com
More and More Hotels Are Dropping Trump Branding

TheStreet.com

Some of the original financing for the building came from Russia, that Russian native and former Bayrock Managing Director

Felix Sater

 was part of the original SoHo team –Bayrock even had an office in Trump Tower in New York, according to the New York …
'Be advised he is an active shooter': Police radio traffic reveals Costco terror – Kansas City Star
Trump's alternate reality includes lingering birther beliefs – MSNBC
The Russian billionaire next door: Putin ally is tied to one of DC's swankiest mansions – Washington Post
Trump retweets inflammatory and unverified anti-Muslim videos
President Trump Wednesday shared three inflammatory anti-Muslim videos on Twitter posted by a far-right British activist. The videos whose authenticity could not be independently verified were first shared by Jayda Fransen, the deputy leader of Britain First, which bills itself a political party but has been widely condemned as an extremist group that […]
The latest Trump-Russia investigation news, explained – Vox
The craziest moments in the sordid history of Trump SoHo, the five-star hotel and condo building the Trumps are … – Business Insider
Jim Mattis is Americas person of the year

The Pentagon chiefs role is to offer reassurance abroad and educate Donald Trump
Dont Fall for the Hype: How the FBIs Use of Section 702 Really Works
All the cool kids these days oppose the FBIs so-called backdoor search loophole, which allows it to query information obtained under Section 702 of the Foreign Intelligence Surveillance Act (FISA).  Lawmakers have jumped on the bandwagon: As Section 702 approaches its end-of-the-year expiration date, some members of Congress have introduced renewal legislation that would require the FBI to obtain a search warrant supported by probable cause before the FBI can view the contents of these communications.
At first glance, this might seem perfectly reasonable. Unfortunately, though, this proposal like almost of all critiques of the FBIs use of 702 data rest on incorrect factual premises of how 702 data is actually obtained, maintained, and accessed by the FBI, and on a lack of understanding of how FBI investigations work in general. This gap in understanding can have devastating consequences for both existing and new FBI cases. Let me tell you why.
The What.
The first thing to understand is what kind of 702 information the FBI actually has. Section 702 of FISA allows the NSA to conduct a programmatic surveillance program called PRISM. The parameters of PRISM, including how the NSA may target individuals and what can be shared with the CIA and FBI, are presented to and approved by the Foreign Intelligence Surveillance Court (FISC) and renewable annually.  PRISM allows the NSA to target non-U.S. persons reasonably believed to be located abroad based on selectors like an email address or a phone number (but not keywords or names) which will reasonably return foreign intelligence information.  In collecting these communications, the NSA will, by necessity, collect incidental communications, which include communications with non-target parties. Some of these incidental communications may include parties who are U.S. persons (USPERs), which under FISA are defined as U.S. citizens or permanent legal residents.
Only a subset of the total communications collected under PRISM is passed on to the FBI. Specifically, the NSA passes on to the FBI information collected on selectors associated with Full Investigations opened by the FBI. Full Investigations are the most serious class of investigations within the Bureau, and require the most stringent predicate to open: There must be an articulable factual basis that a federal crime has occurred or is occurring or a threat to national security exists.  (Two other investigative classifications, Preliminary Investigations and Threat Assessments, have lower thresholds to open and shorter time limits to remain open.) In other words, the NSA provides the FBI with communications from selectors that are directly linked to the most serious crimes or threats to national security currently being investigated by the FBI. According to FBI Director Christopher Wray, the FBI receives about 4.3 percent of the NSAs total collection and since not every incidental communication will necessarily involve an USPER, the number of communications involving Americans are likely less than that.
The Where.
The second critical aspect in understanding the FBIs use of 702 data is how it is maintained and accessed by agents. Most criticisms of the FBIs backdoor loophole include language referencing the FBIs ability to search its 702 database. In this paradigm, there is presumably a stand-alone computer in the middle of each FBI office with a big sign that reads 702 DATABASE  and which agents can casually query on their way to and from the water cooler. As I have written previously, this is not how it works.
Any proper attempt to reform the FBIs access of 702 data must begin by recognizing that the FBI uses one database for all of its investigative functions. Beginning in 2011, the FBI developed a system called the Data Integration and Visualization System, or DIVS. The purpose of DIVS is to aggregate information from a number of different government databases into a single system, allowing for one-stop shopping across all government-collected data. For instance, visa applications and issuances from the Department of State, or information collected by the Department of Homeland Security, can now be accessed through DIVS, rather than having the FBI send time-consuming requests to each department (which, as I learned in practice, could disappear or simply end up in a bureaucratic pile somewhere and never processed). This followed from the 9/11 Commissions recommendation that the members of the Intelligence Community unify their knowledge in a network-based information sharing system that transcends traditional government boundaries. The point is for the government to have the ability to quickly connect the dots between information collected by various agencies on a single individual or related cases something that, had it been possible to do prior to 9/11, might have prevented that tragedy from taking place
As the DOJ explained to the Foreign Intelligence Surveillance Court in 2015, Section 702 data provided to the FBI is included in DIVS and comingled with all other data that the FBI has the ability to query. Importantly, however, Section 702 data, is federated within DIVS: This means that while a query may return a 702 hit i.e., an indication that FISA-related information related to the queried selector exists neither the metadata nor the content of that communication is immediately accessible to all agents. Only agents who work national security cases, have gone through FISA training, and have the appropriate clearance levels may continue to access the full 702 data at this stage. Agents working ordinary criminal cases, who do not have this training and clearance, would need to have an agent with the appropriate FISA clearance access the 702 data, and only after obtaining approval from both her own supervisor and the national security agents supervisor to rerun the query.
Two important points follow from this system. First, when an agent conducts a query, she uses the DIVS system, which includes a host of non-702related information there is no such thing as doing an independent, 702-only  search, even just for surface connections between non-content selectors, or metadata. Second, and even more importantly, at the point at which the agent conducts the query, she does not know whether or not the search will result in a 702 hit.  These points are critical because any requirement that imposes an a priori restriction or hurdle on determining whether a subject is even associated with 702 metadata will, by definition, affect every query conducted by the FBI. Failure to understand this point can result in misguided policy proposals: Jake Laperruque, for example, has argued that the FBI should show a court that a metadata query is relevant to an ongoing investigation before conducting a search that might return even 702 metadata. This fails to recognize that not only is there no such thing as a metadata query, but adopting his policy would require the FBI to go to court for every single search its 14,000 agents conduct each day.
The How.
Lets now turn to how investigations work in practice. Its worth emphasizing here that unlike the CIA or NSA, whose primary mission is to collect and analyze intelligence, the FBI is a law enforcement agency. Although it may collect intelligence, that function is ancillary and supportive to its primary job of investigating and preventing violations of federal law and threats to national security.
Querying DIVS is, quite literally, the first and most basic thing the FBI does in its investigative sequence. Depending on the kind of information the search returns, an agent will then take the next prescribed step as outlined in the FBIs Domestic and Investigative Operations Guide (DIOG)until a case is either opened for further investigation, or the matter is resolved in the negative and closed. Every query, furthermore, is documented and placed in a case file. (If we learned anything from James Comey, its that the FBI puts everything down on paper.) In fact, every query conducted by the FBI is recorded and must be traceable back to an authorized purpose and a case file.  Agent queries are routinely audited, and a failure of an agent to provide an authorized purpose for conducting a query can be grounds for sanctions, suspension, or even termination.
Much of the criticism of the FBIs use of 702 centers around the fact that agents can query subjects in their databases even if there is no evidence of criminal wrongdoing. However, as any law enforcement official will tell you, criminals and spies dont show up on the doorstep of law enforcement with all of their evidence and motives neatly tied up in a bow. Cases begin with leads, tips, or new information obtained in the course of other cases. Often, the discrete pieces of information the FBI receives may not in and of themselves constitute criminal acts and the identifying information provided to the FBI may be incomplete. However, anytime the FBI receives a credible piece of information that could indicate a potential violation of the law or a threat to national security, it has a legal duty determine whether a basis for further investigation exists. It is for this reason that a query of its existing databases is essential before proceeding further.
A very basic example can help illustrate this in practice.  Lets say the FBI receives a call (as it did before 9/11) from an instructor at a flight school. The instructor advises the FBI agent taking the call that one of the students taking a flight class is behaving strangely: In particular, this student has paid the $8,000 tuition in all-cash, has no pilots license or commercial flight experience, and is only interested in learning how to take off, but not in how to land. (In case its not evident, none of these things are illegal, but taken together could indicate a motive for using an aircraft for other than its intended purpose including as a weapon of mass destruction.)  The caller provides the agent with the name of the student, and an email address and cell phone number the student used to register.
To investigate this lead, an agent will first document the lead (in this case, on a form called an FD-71). She will then query DIVS based on the information provided to see what, if any, data the FBI already has on this individual. The purpose of the query is to find out, among other things: Have other complaints ever been filed on this individual? Has this person ever been the subject of another case, or ever been interviewed by the FBI? Has this person been on the radar of another agency for any reason? Did this person enter the US on a visa, and if so, when was it issued and for how long?
As in this example, an agent may not even know, based on the limited information provided, whether or not the subject is a USPER at the time of making the initial query. (The agent may still not know after the results are returned.) Further, as noted above, because DIVS is an integrated system there is no way for an agent to know, at this stage, what kind of hits the query will return whether it is from Section 702, another agency, or its own case files. Lastly, any information returned from the query must be documented even if nothing turns up that warrants further action, the agent must write up the result and file it appropriately.
But lets take this example a step further. Lets say the initial query does return information. In particular, while the name turned up too many hits to correctly identify the individual (very common for names without a date of birth or social security number) and the cell phone returned no hits at all, the email address returns a 702 hit. What this tells the agent is that the email address used by the flight student is also linked to a Full Investigation the FBI has opened. The agent, however, cannot view the contents of the 702 data or the particular case or cases that individual may be linked to unless she is trained and has the clearance to look at FISA-related information, or two supervisors make a determination that the content of the 702 data will reasonably provide foreign intelligence or evidence of a crime related to their case.
The When.
Despite the checks, approvals, documentation, and firewalls that exist in the FBIs process, it is here where 702 critics (and pending legislation) argue that the FBI should go to a court and obtain a warrant before viewing the 702 communications. However, ask any lawyer whether an affidavit for a search warrant that says Target, who may or may not be a U.S. person, is behaving suspiciously in flight school and may be linked to another, unknown investigation in the FBI will constitute probable cause for a search warrant. The resounding answer youll get is: No. There is simply not enough evidence at this stage to demonstrate probable cause that the individual has committed or is committing a crime, and a warrant should rightly not issue.
In fact, phrases like just get a warrant fail to grasp that a warrant would never issue at such an early stage of any investigation. Search warrants are an investigative tool that is used after months, and sometimes years, of investigative activity this is why in the FBI they are only authorized for Full Investigations. FBI agents spend hundreds of hours interviewing witnesses and contacts, conducting surveillance, digging through trash, using undercover informants, and obtaining third-party records, among other techniques, to obtain evidence of a crime (or in the case of individual FISAs, acting as a foreign agent). Agents and prosecutors then spend weeks drafting affidavits that detail the evidence gathered to present to a court.  Ironically, a search warrant requirement for Section 702 suggests that agents should build a case and use even more aggressive and intrusive tactics against an individual simply to view a discrete set of communications it already has and that might ultimately be benign or even exculpatory. And if agents ever managed to get a warrant, the value of the 702 data which is that it provides real-time intelligence and case connections would be obviated by the time they looked at it anyway.
Essentially, a warrant requirement would effectively block the FBI from knowing the nature of the connection between a new lead and another serious crime or national security threat currently under investigation under its own roof. At the same time, the lead may not be pursued much further without knowing the contents of the 702 communications. By sealing off the contents of the 702 data, the FBI may not be legally able to do much more than some very limited additional checks on the complaint within a short period of time (this would be a Threat Assessment, also outlined in the DIOG). Unless these checks uncovered something significant enough to form a predicate to open an investigation, the matter would be closed. Reviewing the nature and content of the 702 communication, on the other hand, might open up several further investigative avenues: The new lead might provide a missing piece of information for the existing Full Investigation, for example, or identify connections across individuals not previously known, or suggest that the new subject could be a valuable intelligence source.
The truth is that few 702 hits are likely to come from over-the-transom tips like the one described above. They are more likely to come in the course of investigating new leads in already-open cases on criminal enterprises, terrorist networks, or foreign intelligence activity the kinds of cases where contacts with foreign targets are most likely to occur. Even as I write this, I have no doubt that the agents working on the investigation into Russia interference in the 2016 election are relying at least in part on 702 data provided to the FBI to establish links between individuals in the United States and ongoing Russian counterintelligence investigations. Nevertheless, regardless of where in an ongoing investigation a new lead surfaces, an agent will always begin with a DIVS query it is the initial building block of FBI investigations.
A search warrant requirement for the FBI to view the contents of 702 data returned in the course of a standard investigative query would stymie cases like Muellers and other investigations currently open in the FBI.  Most importantly, it would leave the FBI in a position where one hand is unaware of what the other is doing, even within its own agency. This was precisely the kind of situation known then as the wall that led to the intelligence failures of 9/11 and that the Intelligence Community, under presidents of both parties, has sought to break down since. Adding unnecessary hurdles, based on a mischaracterization of the FBIs handling of this data and rudimentary understanding of its investigative process, would resurrect a new, and very dangerous, wall in the FBI.
The Early Edition: November 29, 2017
Before the start of business, Just Security provides a curated summary of up-to-the-minute developments at home and abroad. Heres todays news.
NORTH KOREA
North Korea launched an advanced intercontinental ballistic missile (I.C.B.M.) yesterday, according to North Korean state television the new missile was a Hwasong-15 and the test was personally ordered by the North Korean leader Kim Jong-un. Kim was quoted as saying that the success of the launch signaled the realization of the great historic cause of completing the state nuclear force, Jonathan Cheng reports at the Wall Street Journal.
With this system, we can load the heaviest warhead and strike anywhere in the mainland United States, North Korean state television stated, a claim that falls in line with experts calculations about the latest launch, which achieved a longer flight time than any previous North Korean missile test and could theoretically reach Washington D.C.. Anna Fifield reports at the Washington Post.
The I.C.B.M. reached a height higher than any North Korean missile had done before and was the first test since September 15, undermining hopes that the Pyongyang regime has been heeding the warnings of President Trump. James Griffiths reports at CNN.
It is a situation that we will handle, Trump said in response to the launch, the Defense Secretary Jim Mattis was more alarmist in his assessment, noting that the I.C.B.M. reached an unprecedented height and that it constituted a continued effort to build a threat a threat that endangers world peace, regional peace, and certainly, the United States. Mark Landler, Choe Sang-Hun and Helene Cooper report at the New York Times.
South Korea fired pinpoint missiles into the sea in response to Pyongyangs test, Mattis explained yesterday, the South Korean launch was confirmed by an official with South Koreas Joint Chiefs of Staff. Josh Delk reports at the Hill.
North Korea has not yet shown that it can mount a miniaturized nuclear warhead on a long-range missile, however Pyongyangs development of its technology strengthens the countrys hand in any future negotiations. Justin McCurry and Julian Borger report at the Guardian.
China is seriously concerned about and opposed to the latest missile launch, Chinas foreign ministry spokesperson said today, adding that it strongly urges Pyongyang to abide by U.N. Security Council resolutions and that all parties should act with caution. The AP reports.
The U.S. and Canada will convene a meeting of the U.N. Command to discuss a non-military solution to the crisis on the Korean Peninsula, Secretary of State Rex Tillerson announced yesterday, saying in a statement that diplomatic options with North Korea remain viable and open, for now. Brett Samuels reports at the Hill.
The U.N. Security Council is due to hold an emergency session following the latest test which contravened international sanctions imposed on North Koreas nuclear weapons and missile programs. The BBC reports.
South Koreas President Moon Jae-in said in a phone call yesterday to President Trump that Pyongyangs missile technology seems to have improved, after the latest launch landed in waters off Japan. Reuters reports.
This is a further breach of multiple U.N. Security Council Resolutions, the Secretary General of N.A.T.O., Jens Stoltenberg said in a statement yesterday, condemning Pyongyangs actions. Reuters reports.
Were headed toward a war if things dont change, Sen. Lindsey Graham (R-S.C.), a member of the Senate Armed Services Committee, warned yesterday, saying that every test puts North Korea closer to conflict. Cristiano Lima reports at POLITICO.
Trump tried to connect the latest launch to domestic politics in a tweet yesterday however, in general, the presidents response was relatively muted in comparison to previous comments about the Pyongyang regime. Stephen Collinson provides an analysis at CNN.
The risk of war is greater than the public appreciates, Adam B. Ellick and Jonah M. Kessel warn at the New York Times, writing about the crisis following their recent trip to North Korea.
China should send troops to North Korea to reassure the country about resisting an attack and threats to overthrow the Pyongyang regime, a deployment that would mirror the position of U.S. troops in South Korea, and creating a constructive and symmetrical stance that would reduce the likelihood of war. Alton Frye writes at Foreign Policy.
SYRIA
The Syrian government yesterday agreed to a Russia proposed ceasefire in the rebel-held Eastern Ghouta area near the capital of Damascus, following two weeks of intense bombardment that has led to dozens of civilian deaths. The BBC reports.
The report of the Eastern Ghouta ceasefire deal came as opposition delegates gathered in Geneva for U.N.-backed talks on the Syrian peace process, representatives of the Syrian government are expected to arrive in Geneva today. Al Jazeera reports.
Turkey said that it would consider expanding its military operations in Syria to Western Aleppo and Afrin provinces, in a statement by Turkeys National Security Council yesterday, this would potentially bring its forces into confrontation with U.S.-backed Kurdish fighters. Reuters reports.
Syrian Kurdish Democratic Union Party (P.Y.D.) forces attacked a Turkish border post in Afrin province in Syria yesterday, according to private broadcaster C.N.N. Turk. The Syrian Kurdish Y.P.G. militia are affiliated to the P.Y.D. and Turkey views the groups as offshoots of the Kurdistan Workers Party (P.K.K.), which is designated as a terrorist group in Turkey, the U.S. and the E.U., Reuters reports.
The previous rounds of U.N.-backed talks have been consistently disrupted, allowing Syrian President Bashar al-Assad to score key military victories and, in each instance, Russia has provided cover for Assad, an example of how Russia has been dominating in its calculations while the U.S. has been absent if there are any breakthroughs in Geneva this week they would pave the way for Assads success as a result of immense Russian cynicism dressed up as realpolitik. Nic Robertson writes at CNN.
U.S.-led airstrikes continue. U.S. and coalition forces carried out 11 airstrikes against Islamic State targets in Syria and Iraq between November 24 and November 26. [Central Command]
TRUMP ADMINISTRATION FOREIGN POLICY
There is no hollowing out, Secretary of State Rex Tillerson said yesterday in response to criticisms about his reorganization of the State Department, saying that were keeping the organization fully staffed and adding that the reports of the restructuring made it sound like the sky was falling, which was offensive to employees at the department. Carol Morello reports at the Washington Post.
Tillersons defense of the restructuring came after increasingly vocal complaints from Republican and Democratic lawmakers, the secretary of state saying that many of the reports about the loss of diplomatic personnel are just false. Nahal Toosi reports at POLITICO.
Russia has been using malicious tactics against the U.S. and European allies, Tillerson said yesterday, saying that Russias actions are not the behaviors of a responsible nation and said any reset of relations would be out of reach while the situation in the Ukraine remains unaddressed. Carol Morello reports at the Washington Post.
President Trump is actively considering when and how to move the American Embassy from Tel Aviv to Jerusalem, Vice President Mike Pence said yesterday at an event commemorating the U.N. vote leading to the creation of the state of Israel, the move was promised by Trump throughout the 2016 campaign however a relocation would represent a break with longstanding U.S. policy. Jordan Fabian reports at the Hill.
Trumps foreign policy is conducted with a view to a domestic audience based on celebrity populism, however this approach does not serve the nations interests, eschews the principles of postwar presidents of both parties, most Americans do not agree with the approach, and patriotic Republican and Democratic leaders must challenge Mr. Trumps foreign-policy destruction. The former World Bank president, U.S. trade representative and deputy secretary of state Robert B. Zoellick writes at the Wall Street Journal.
MICHAEL FLYNN
Trumps former national security adviser Michael Flynn promoted a controversial nuclear-power proposal in the Middle East within the White House, according to interviews with current and former government officials, individuals from the private-sector and documents describing the plan. Christopher S. Stewart and Rob Barry report at the Wall Street Journal.
Flynns advocacy for the proposal shortly after Trumps inauguration was being pushed by a company that Flynn said he had advised during the 2016 campaign and transition, creating a potential conflict of interest. Greg Jaffe, Carol D. Leonnig, Michael Kranish and Tom Hamburger report at the Washington Post.
It appears that special counsel Robert Muellers investigation into Flynn includes his activities as the head of the Defense Intelligence Agency (D.I.A.) during the Obama administration, he was ousted from the D.I.A. in 2014. Thomas Frank and Jason Leopold report at BuzzFeed News.
The Turkish businessman Reza Zarrab yesterday pleaded guilty to violating U.S. sanctions on Iran, his testimony may have implications for Flynn due to Flynns dealings with the Turkish government and an alleged agreement with Turkey to kidnap the exiled cleric Fethullah Gülen, who is accused of being the mastermind behind last years failed coup in Ankara. Katie Zavadski observes at The Daily Beast.
LIBYA
Ahmed Abu Khatalla, the Libyan man who was accused of being the mastermind behind the assault on the U.S. mission in Benghazi in 2012, was found guilty of terrorism charges but was not found guilty of murder, Spencer S. Hsu and Ann E. Marimow report at the Washington Post.
The reports of apparent slave auctions in Libya have shone a spotlight on the country, highlighting the instability in the country since the collapse of Muammar Gaddafis regime in 2011, Ishaan Tharoor provides an analysis at the Washington Post.
IRAN
Saudi Arabia paints Iran as enemy because it wants to cover up their defeats in Qatar, Iraq, Syria and Lebanon, the Iranian President Hassan Rouhani said yesterday, making the comments after the Saudi Crown Prince called Irans Supreme Leader Ayatollah Ali Khamenei the new Hitler of the Middle East. Reuters reports.
The Saudi minister for Gulf affairs Thamer al-Sabhan has been a key figure in the campaign to counter Iran, it is believed that he was behind the unexpected resignation of the Lebanese Prime Minister Saad Hariri on Nov. 4 which Hariri claimed was because of the destructive influence of Iran and its Lebanese Shiite Hezbollah ally and the Saudi Crown Prince Mohammed bin Salmans hawkish approach towards Iran is largely embodied and amplified in al-Sabhan. Bassem Mroue and Aya Batrawy explain at the AP.
The Trump administration is pushing a false pretext about Irans connections to al-Qaeda in a similar way to the Bush administrations lie about Iraqi President Saddam Husseins links to Osama bin Laden, and Trump is beating the drum for war in the Middle East. Mehdi Hasan writes at the New York Times.
OTHER DEVELOPMENTS
The Trump administrations new Afghanistan strategy increases the risks to U.S. troops as they are deployed to accompany Afghan army forces in an advisory role, the commander of the U.S. and N.A.T.O. forces in Afghanistan Gen. John W. Nicholson Jr. said yesterday. Missy Ryan reports at the Washington Post.
The man accused of carrying out last months attack in New York has pleaded not guilty to charges of murder and terrorism, Sayfullo Saipov entered his plea deal yesterday, the BBC reports
The Egyptian President Abdel Fattah al-Sissi called on his military to secure and stabilize Sinai within the next three months, in a speech today, adding that the forces can use all brute force necessary to combat the Islamist insurgency. Reuters reports.
Any attempts by the U.S. to impose further U.N. sanctions against South Sudan would likely be vetoed by Russia, the U.S. threatened to take further action yesterday however Russia said such a move would be counterproductive. Michelle Nichols reports at Reuters.
Saudi Arabia has been preparing to release Yemenis who were formerly detained in Guantánamo Bay, a move likely to be met by consternation by Trump, Molly OToole explains at Foreign Policy.
China has been quiet but relentless in its pursuit of becoming a global superpower, and its project has been aided by Trumps America First strategy, David Ignatius writes at the Washington Post.
Mueller may be looking at Flynn's time as DIA chief: report – The Hill
Robert Mueller gets ready to play the Art of No Deal

Donald Trump once famously released a book (ghostwritten entirely by someone else) called Art of the Deal. Special Counsel Robert Mueller is about to play a different game entirely, called the Art of No Deal. He gave a favorable deal to George Papadopoulos to get the ball rolling. He's in the process of giving a deal to Michael Flynn because he's so valuable. Now a whole lot of other people are suddenly going to want a deal, and some of them are going to be very disappointed.

Robert Mueller only has two goals: to make Donald Trump answer for his crimes, and make sure justice is served when it comes to the overall Trump-Russia criminal scandal. Mueller will hand out as many plea deals as necessary in order to make sure Trump is nailed. He has to sell Trump's guilt to the court of public opinion, so he'll surely aim for redundancy. But that doesn't mean he's simply going to hand out a deal to anyone who wants one. In fact, each time Mueller hands out a deal, it means he needs the next cooperating witness all that much less. So who's about to lose in all this?

In general, every player in the Trump-Russia scandal has less bargaining power now than they would have if they'd offered to cut a deal a week ago. Michael Flynn's cooperation gets Mueller a long way toward proving that Donald Trump was conspiring with Russia to alter the outcome of the election. Some of the other people who fit the same description are probably screwed, because they can only offer Mueller what Flynn is already offering, and less of it.

The people most likely to get deals at this point are those who can prove Donald Trump guilty of additional crimes. Robert Mueller is trying hard to nail Trump for obstruction of justice, so there's a good deal waiting for anyone who conspired with Trump to try to sabotage the investigation. Of course half a dozen or more advisers fit that description, and Mueller only needs one of them maybe two if he wants redundancy. Some of these people are simply screwed.

The post Robert Mueller gets ready to play the Art of No Deal appeared first on Palmer Report.
Trump telling friends Mueller probe will be done by end of year: report – The Hill
New Reports Suggest Trump Might Not Be a Liar at All, But Truly Delusional – New York Magazine
Sarah Sanders Gleeful That CNN Won't Be A Guest At White House Christmas Party

"Christmas comes early!" wrote the White House press secretary.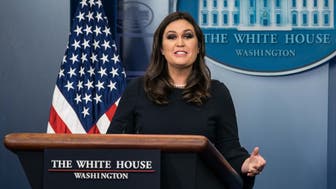 Suspect in New York truck attack pleads not guilty to murder and terrorism charges – PBS NewsHour
Donald Trump is saying racist things about President Obama again, as Trump-Russia scandal panic sets in

In the five days since he learned that Michael Flynn is in the process of cutting a devastating plea deal against him, Donald Trump has unwittingly revealed that he's in a total panic over the Trump-Russia scandal. We know this because he's reached a new level of desperation when it comes to creating a distraction whether it be good or bad for himself in the hope of distracting the public, and maybe himself, from what's about to happen to him. Now he's circling back to his original line of nonsense.

When Donald Trump dusted off the Access Hollywood "grab em by the…" tape earlier this week by suddenly questioning whether it was really his voice on that tape, it turns out that was merely a warm up act. Trump is now laying the groundwork for bringing back his earlier claim about President Obama having been secretly born in Kenya. No really, he's going there.

Trump has begun privately questioning the authenticity of President Obama's birth certificate, according to a New York Times profile (link). More importantly, Trump's own trusted confidantes are making a point of leaking this to the media. Trump's team wants this to be a thing again, even though it worked against Trump in the general election, and he ultimately had to publicly admit that the controversy was never real. So why is Team Trump bringing this back?

The answer is fairly straightforward. Donald Trump, or at least his team, now believes that things are about to get very ugly – so ugly, in fact, that any sort of distraction is a welcome one. They're dusting off Trump's worst moments, from Access Hollywood to racist birtherism. That way, once the real scandals start hitting the headlines, whether it be from Flynn's deal or something even uglier, those stories will have to fight for headline space with the nonsense he's dredging up.

The post Donald Trump is saying racist things about President Obama again, as Trump-Russia scandal panic sets in appeared first on Palmer Report.
Victorious Trump moves to reshape consumer bureau – Politico
Russia Investigation Concluding by End of the Year? That Would Be 'A Surprise,' Says Republican Congressman – Newsweek
Threat From North Korea No Longer Hypothetical, Arms Experts Warn

"Its the next logical step that we were expecting."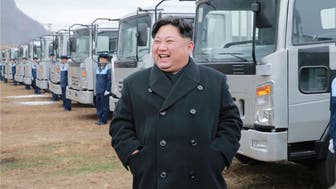 Donald Trump finally realizes hes a goner

Up until a week ago, it had been widely reported that Donald Trump's handlers were keeping him in a protective bubble so he wouldn't go fully off the deep end. They told him that Special Counsel Robert Mueller wasn't investigating him personally, and that the entire Trump-Russia probe would be over soon. But now that Michael Flynn has decided to cut a deal, Trump has finally figured out that he's a goner and he's given that away by what he's suddenly dredging up.

Okay, so it's possible that Donald Trump really is too far gone to have any idea what's going on, and it's his advisers doing the dredging. But in the five days since Flynn revealed he's selling Trump out, take a look at what Trump is suddenly focusing on. He's suddenly pushing Hillary Clinton's emails for the first time in a month. More tellingly, he's suddenly pushing President Obama's birth certificate for the first time in more than a year. There's a reason why.

Trump originally got a lot of mileage out of these fake scandals, before he gradually backed away from them because they were starting to lose their effectiveness. He's reverting to them now because, well, it's all he's got. It takes a lot of time, patience and repetition to get a fake scandal about your opponent to stick in the minds of the general public. It took Trump years to get the birth certificate nonsense to stick. It took the Republican Party years to get the email nonsense to take hold.

Now that Donald Trump's back is against the wall, he can't simply start manufacturing new phony scandals; he no longer has that kind of time and he knows it. He's reverting back to his original phony controversies, as worn out as they may be, because it's all he has left to dredge up on short notice. It's a sign that Trump has finally figured out he's a goner, and that it's going to happen sooner than later.

The post Donald Trump finally realizes he's a goner appeared first on Palmer Report.
The FBI is racist and horrible and I am angry – The Daily Princetonian
The FBI is racist and horrible and I am angry

The Daily Princetonian

The revelation about the FBI fits into a narrative that has been developing in the news since the 2016 election (but has been a recurrent theme in the United States since the 

first

 Europeans landed on the continent) the people in 

power

 can and will 

…
North Korea says successfully launched new missile that can reach all US – Arab News