Saved Stories – None
Today's Headlines and Commentary

Saad Hariri, Lebanons prime minister, rescinded his resignation after returning to Lebanon and meeting with President Michel Aoun, Reuters reported. Hariri said he agreed with Aoun that it would benefit Lebanons stability for Hariri to continue as prime minister. The announcement puts the political crisis in Lebanon that began when Hariri said was he resigning while on a trip to Saudi Arabia on Nov. 4.

Secretary of State Rex Tillerson said Myanmars military carried out a campaign of ethnic cleansing against Rohingya Muslims, the Washington Post reported. The military operations against the Rohingya population have caused over 600,000 Rohingya to flee to neighboring Bangladesh. The U.S. joins a chorus of international organizations that have described the atrocities in Myanmar as ethnic cleansing.

Special Counsel Robert Mueller is investigating Jared Kushners interactions with foreign leaders during the presidential transition, the Wall Street Journal reported. Muellers team is looking into Kushners role in a dispute at the U.N. over a resolution condemning Israeli settlement activity. Kushner initially failed to list any foreign contacts on his security clearance form but later updated it to include over 100 instances of contact with foreign representatives.

The American-led U.N. Command in South Korea said North Korea violated the terms of the 1953 truce when its troops fired on one of their own soldiers defecting across the demilitarized zone, the Times reported. The U.N. Commandwhich oversees the armistice that ended hostilities on the Korean peninsulasaid North Korea breached the ceasefire agreement when its soldiers fired across the border line and when one of its troops went on the other side of the line.

A U.S. Navy transport plane crashed into the ocean near Japan, the Post reported. The U.S. 7th Fleet said its ships had rescued eight of the 11 passengers on the plane, leaving three still missing. The incident is the latest in a series of accidents among 7th Fleet forces, including two collisions between U.S. warships and civilian ships that left seventeen dead.

The U.S. attorneys office in the southern district of New York denied Turkeys allegations that the office is carrying out politically motivated prosecutions, the Times reported. Turkey has charged that the case against Reza Zarrab, a Turkish businessman accused of evading U.S. sanctions on Iran, is motivated by political opposition to the Turkish government. Acting U.S. Attorney Joon Kim denied that Gulenists, a group of political opponents to the Turkish regime, had any role in the case.

A U.N. tribunal convicted Ratko Mladic, the former Bosnian-Serb commander, of war crimes, genocide and crimes against humanity in the wars following the breakup of Yugoslavia, the Times reported. Mladic led the Bosnian-Serb military operations that killed thousands of Muslims and Croats at the siege of Sarajevo, in concentration camps and in massacres like that at Srebrenica that killed 8,000 Muslims. The verdict is one of the last for the International Criminal Tribunal for the former Yugoslavia, which convicted Bosnian-Serb Radovan Karadzic of similar crimes last year.

A U.S. airstrike in central Somalia killed over 100 al-Shabab militants on Tuesday, Reuters reported. The pace of U.S. strikes against militants in Somalia has increased dramatically since a bombing in Mogadishu, Somalias capital, that killed hundreds in October. The Department of Defense said it had coordinated with Somalias government to orchestrate the strike.

ICYMI: Yesterday on Lawfare

Garrett Hinck outlined the threats against submarine communications cables and the legal regime protecting them.

Robyn Greene argued that polling data suggests Americans are generally concerned about their privacy despite findings that they are apathetic about specific surveillance programs.

Stewart Baker shared the Cyberlaw Podcast, featuring an interview with David Ignatius about his new book, The Quantum Spy.

Amanda Sloat explained why the Reza Zarrab case is matter of high interest to the Turkish government.

Daniel Byman analyzed the significance of decision to put North Korea back on the list of state sponsors of terrorism.

Paul Rosenzweig posted a video of a Federalist Society panel on international counterterrorism surveillance cooperation.

Vanessa Sauter shared the Lawfare Podcast, featuring an interview between Benjamin Wittes and Gordon Wood about the relationship between John Adams and Thomas Jefferson.

Email the Roundup Team noteworthy law and security-related articles to include, and follow us on Twitter and Facebook for additional commentary on these issues. Sign up to receive Lawfare in your inbox. Visit our Events Calendar to learn about upcoming national security events, and check out relevant job openings on our Job Board.
President Trump pardons "Wishbone" and "Drumstick" – KNSS
President Trump pardons "Wishbone" and "Drumstick"

KNSS

President 

trump

 continues at Thanksgiving tradition at the White House a presidential pardon for drumstick. In the annual tradition does before the Thanksgiving holiday president 

trump

 pardoned at 36 pound 

gambler

 named drumstick. The feather full blue …
The costs of the opioid epidemic, and the price of ending it

The US can control abuse of the drug, if it will spend the money required
'Do you think they'll get the president?': Kushner is reportedly worried as the Russia investigation heats up – Business Insider
Masha Gessen explains why Trump, Putin target LGBT people – Salon
The Latest: Putin Says Syria Talks Will Help Advance Talks – U.S. News & World Report
Rouhani says Iran, Turkey, Russia back upcoming talks between Syrian sides – Reuters UK
Путин, Эрдоган и Роухани договорились о проведении общесирийского конгресса

В ходе трехсторонней встречи главы России, Турции и Ирана поддержали идею созыва конгресса представителей конфликтующих сторон в Сирии в качестве первого шага к диалогу по урегулированию конфликта, заявил Владимир Путин. Повесткой общесирийского конгресса станут общенациональные вопросы: новая Конституция, политика, религия, а также выборы под наблюдением представителей ООН. "Предстоит проделать большую работу, по сути, помочь сирийцам заново создать инфраструктуру, возродить промышленность и сельское хозяйство, торговлю, вновь открыть социальные объекты: больницы, школы, детские сады", заявил Путин по итогам встречи. Главной темой саммита в Сочи, на который приехали президенты Турции (Реджеп Эрдоган) и Ирана (Хасан Роухани), стал переход к политическому урегулированию сирийского кризиса. По словам Эрдогана, стороны также согласились, что людям на территориях боевых действий необходимо обеспечить свободный доступ к гуманитарной помощи. Глава Турции также выразил надежду на позитивный вклад совместных усилий трех государств в урегулирование конфликта. Саммит в Сочи проходит менее чем за неделю до сирийских переговоров в Женеве, где 28 ноября под эгидой ООН встретятся представители официального Дамаска и оппозиции. Россия и Иран поддерживают режим Башара Асада, Турция вооруженную оппозицию.  Трехстороннюю встречу раскритиковали на Западе из-за того, что на нее не были приглашены США. Тем временем в Саудовской Аравии стартовал свой саммит объединенной сирийской оппозиции. В нем принимают участие около 140 различных групп. Открывая саммит, спецпосланник ООН по Сирии призвал к объединению. "Сильная единая команда это тот партнер, который нужен нам в Женеве. Тот, который может увидеть много путей, способных привести к нужной нам цели", заявил Стефан де Мистура, спецпосланник ООН по Сирии.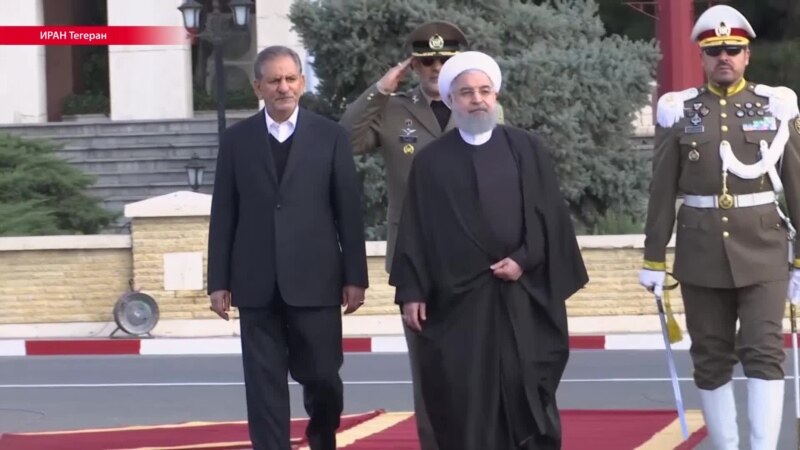 Russia Summons French Diplomat Over Billionaire Kerimov's Detention In Tax Fraud Case

Russia summoned a senior French diplomat in Moscow in connection with the detention of Russian billionaire and federal lawmaker Suleiman Kerimov in France as part of a tax-evasion case.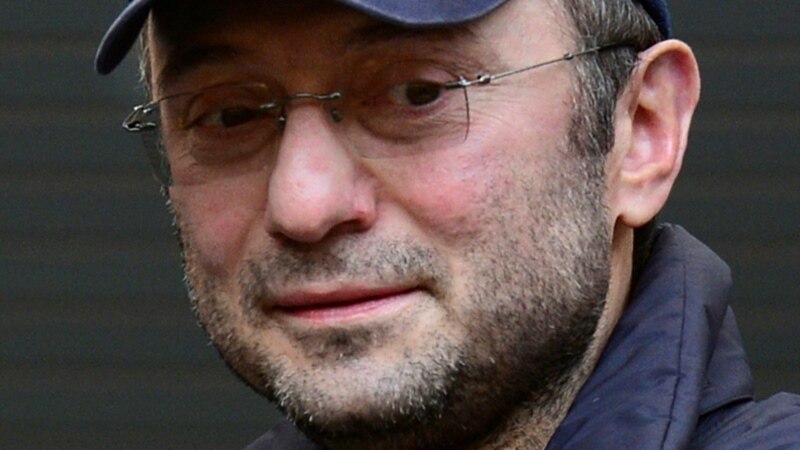 Mueller Probes Jared Kushner's Contacts With Foreign Leaders

Special Counsel Robert Muellers investigators are asking questions about White House senior adviser Jared Kushners interactions with foreign leaders during the presidential transition and what role he may have played in firing former FBI Director James Comey.
Venezuela Detains Four U.S. Citizens for Alleged Corruption

Four of the six oil executives arrested in Caracas for alleged corruption are U.S. citizens, a Citgo Petroleum Corp. executive said Wednesday.
Report: Military personnel reassigned following Trump's Asia trip – CNN
Military Staff Removed From White House After 'Incident' On Trump's Asia Trip: Report – HuffPost
Совещание о выполнении гособоронзаказа
Владимир Путин провёл очередное совещание с руководящим составом Министерства обороны и оборонно-промышленного комплекса страны. Обсуждались вопросы, связанные с выполнением заданий государственного оборонного заказа.
В.Путин: Добрый день, уважаемые коллеги!
В мае на совещаниях здесь, в Сочи, мы с вами предметно обсудили основные параметры гособоронзаказа на 2017 год, определили практические меры по его реализации.
В рамках уже выполненных заданий в войска поступило более 3400 единиц основных видов новейшего и модернизированного вооружения. В их числе  16 боевых кораблей и судов, 190 современных самолётов и вертолётов, 800 танков и боевых бронированных машин, 170 зенитных ракетных систем и комплексов, 1950 автомобилей многоцелевого назначения.
Непосредственно в войсках специалисты ОПК провели плановое сервисное обслуживание основного вооружения и военной техники.
В целом эти меры позволят довести долю современного оружия и техники в частях постоянной боевой готовности к концу 2017 года до почти 60 процентов.
Отмечу, что многие из образцов вооружений прошли проверку на эффективность в ходе боевых действий против террористов в Сирийской Арабской Республике. Работа в боевых условиях подтвердила высокие характеристики российского оружия. Его традиционные преимущества  это простота в эксплуатации и надёжность в применении.
Ряд наших иностранных партнёров, в том числе новых партнёров, уже выразили заинтересованность в приобретении отечественных вооружений и техники, в расширении военно-технического сотрудничества с Россией.
Нам нужно внимательно изучить и использовать практический опыт применения наших систем вооружения. И конечно, нужно закрепить положительные тенденции в планировании, размещении и реализации гособоронзаказа, добиваться, чтобы все звенья этой взаимосвязанной системы работали эффективно и слаженно.
Давайте начнём работать.
<>
Совещание с руководством Минобороны, оборонно-промышленного комплекса, главами министерств и регионов
Владимир Путин продолжил серию совещаний с руководством Министерства обороны и оборонно-промышленного комплекса. В ходе встречи, прошедшей с участием глав ряда министерств и регионов, обсуждались итоги учений «Запад-2017».
В.Путин: Добрый день, уважаемые коллеги!
Сегодня предлагаю поговорить о ключевом событии в календаре  учёбы  стратегическом учении «Запад2017»  и прежде всего затронуть его гражданские аспекты: как известно, много было задействовано гражданских ведомств, регионов.
Здесь присутствуют и руководители отдельных министерств, губернаторы, которые принимали участие в организации и проведении этих учений. Хотел бы услышать сегодня ваши выводы, предложения, а именно какие проблемы возникли, какие позиции требуют доработки, уточнения.
Отмечу, что в ходе учений был успешно решён ряд важных  задач. В первую очередь, проверена мобилизационная готовность и возможности обеспечения потребностей войск на местах, обеспечения из местных ресурсов. Пребывающие в запасе военнослужащие, граждане были привлечены на военные сборы, отработаны вопросы передачи в состав Вооружённых Сил автотранспорта и техники гражданских предприятий, а также организации технического прикрытия транспортных коммуникаций.
Кроме того, была проведена комплексная оценка обеспечения войск транспортно-логистическими услугами, продовольствием и медикаментами. Нам необходимо  еще раз проанализировать возможности оборонных предприятий по оперативному наращиванию объёмов производства военной продукции.
По итогам учения были выявлены определённые недостатки. Нужно внимательно их изучить, выработать дополнительные меры по повышению мобилизационной готовности.
Отмечу, что способность экономики быстро увеличивать объёмы оборонной продукции и услуг в нужное время  одно из важнейших условий обеспечения военной безопасности государства. К этому должны быть готовы все стратегические и просто крупные предприятия независимо от форм собственности.
 Ранее  в 20152016 годах  мы уже довольно подробно обсуждали эту тему. Были даны поручения по модернизации производственных мощностей, формированию резерва материальных и технических ресурсов, обеспечению перевозок войск. Эта работа проводится министерствами и ведомствами под руководством коллегии Военно-промышленной комиссии и в тесном взаимодействии с Министерством обороны. Я прошу в ходе сегодняшней нашей встречи кратко подвести итоги этой работы, доложить, какие недоработки прошлых лет устранены и какие проблемы  еще устранить не удалось.
Давайте обо всем этом поговорим поподробнее и сделаем соответствующие выводы на будущее.
<>
Putin says Russian people will choose his successor via ballot box – Egypt Independent
4:51 AM 11/22/2017 US Navy plane carrying 11 crashes into Pacific Ocean off Japan Washington Post

Saved Stories Saved Stories – None Mandalay Bay and concert promoter sued by hundreds of Las Vegas massacre survivors – Los Angeles Times Laughlin Air Force Base T-38 trainer jet crashes in Texas; 1 dead – USA TODAY Report: Conyers settled wrongful dismissal complaint over 'sexual advances' – The Hill Pilot killed, another injured after … Continue reading

"4:51 AM 11/22/2017 – US Navy plane carrying 11 crashes into Pacific Ocean off Japan – Washington Post"
4:51 AM 11/22/2017 US Navy plane carrying 11 crashes into Pacific Ocean off Japan Washington Post…
4:51 AM 11/22/2017 US Navy plane carrying 11 crashes into Pacific Ocean off Japan Washington Post
5:01 AM 11/22/2017 Mueller is turning up the heat on Jared Kushner

Jared Kushner – Google Search Wednesday November 22nd, 2017 at 5:00 AM Jared Kushner – Google News 1 Share Mueller is turning up the heat on Jared Kushner Business Insider–7 hours ago Jared Kushner White House Senior Advisor to the President Jared Kushner arrives to address Congressional interns at the U.S. Capitol Visitors … Report: Trump, frustrated with Jared Kushner and his advice, wants … Continue reading

"5:01 AM 11/22/2017 – Mueller is turning up the heat on Jared Kushner"
Mueller is turning up the heat on Jared Kushner Business Insider

Robert Mueller's team has reportedly questioned witnesses about some of Kushner's conversations and meetings with foreign leaders during the transition. Source: Mueller is turning up the heat on Jared Kushner – Business Insider
22.11.2017 11:28
5:36 AM 11/22/2017 Mueller Investigating Kushners Contacts With Israeli Officials Forward

Politics: "Reuters reported earlier this year that the FBI is examining whether Gorkov suggested to Kushner that Russian banks could finance Trump associates' business ventures if US sanctions were lifted or relaxed." … Additional emails that he failed to turn over, according to the committee, involved communication with the anti-secrecy agency WikiLeaks and with a Belarusian-American businessman named … Continue reading

"5:36 AM 11/22/2017 – Mueller Investigating Kushner's Contacts With Israeli Officials – Forward"
5:36 AM 11/22/2017 Mueller Investigating Kushners Contacts With Israeli Officials Forward
5:36 AM 11/22/2017 Mueller Investigating Kushners Contacts With Israeli Officials Forward
"Kelly Has Clipped his Wings: Jared Kushners Horizons Are Collapsing within the West Wing | Vanity Fair

Source: Kelly Has Clipped his Wings: Jared Kushners Horizons Are Collapsing within the West Wing | Vanity Fair
6:06 AM 11/22/2017 KELLY HAS CLIPPED HIS WINGS: JARED KUSHNERS HORIZONS

john kelly – Google Search Wednesday November 22nd, 2017 at 6:11 AM 1 Share – john kelly – Google Search Wednesday November 22nd, 2017 at 6:10 AM John Kelly – Google News 1 Share John Kelly's folly Pittsburgh Post-Gazette–Nov 20, 2017 From the cesspool that the White House has become, Chief of Staff Robert Kelly may have emerged last month as the … Continue reading